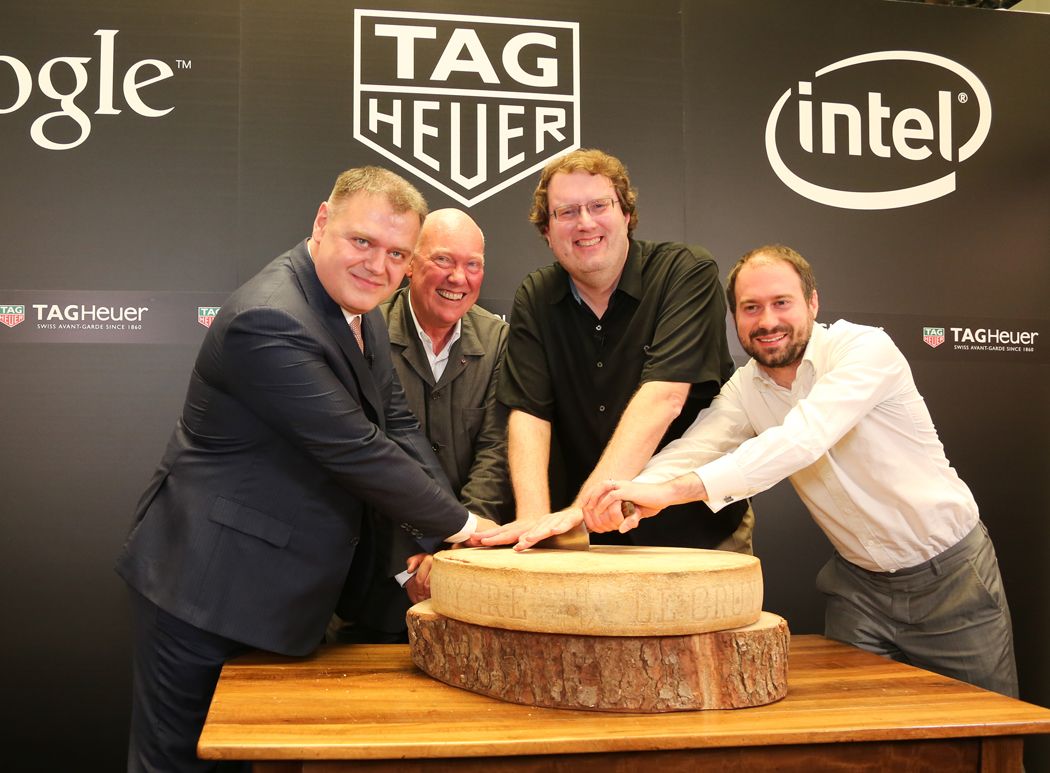 Photos Credit: Tag Heuer
Google is about to go head-to-head with Apple. The latest news at Baselworld reveals a partnership between Tag Heuer, Google and Intel to release one of the first Swiss smart watches. Slated to be released by the end of the year, the luxury wearable will be powered by Intel technology and Andriod Wear. Of course, without a due date and prototype to show, all three companies are staying very hush-hush about exactly what it is the watch will do, but they are adamant that the watch will seamlessly integrate itself into the wearer's life.
"Swiss watchmaking and Silicon Valley is a marriage of technological innovation with watchmaking credibility. Our collaboration provides a rich host of synergies, forming a win-win partnership, and the potential for our three companies is enormous," Jean-Claude Biver, President of the Watch Division LVMH Group and CEO of Tag Heuer, said at the announcement.
Some are suggesting that to take on Apple Watch, Google should have partnered with a bigger household name, but David Singleton, Director of Engineering for Android Wear, disagrees. He notes that the fusion of beauty and technology is what will sell, and that "working with TAG Heuer and Intel [will] bring a unique blend of emotion and innovation to the luxury market." He adds, "Together, and using the Android Wear platform, we can imagine a better, beautiful, smarter watch."
Making a beautiful watch will be key to this venture. While Apple Watch has extended color and metal options, the company has been fighting tooth and nail to convince the fashion world they are a luxury brand—and so far no one is buying it. But a partnership with a major luxury label could give Google the advantage it needs to get a leg up on its competition. Michael Bell, Corporate Vice President and General Manager of Intel's New Devices Group, thinks this partnership will be the one to change the landscape saying, "The collaboration with Tag Heuer and Google brings us closer to realizing the vision of wearable technology with a distinctive smart watch that elevates the category."