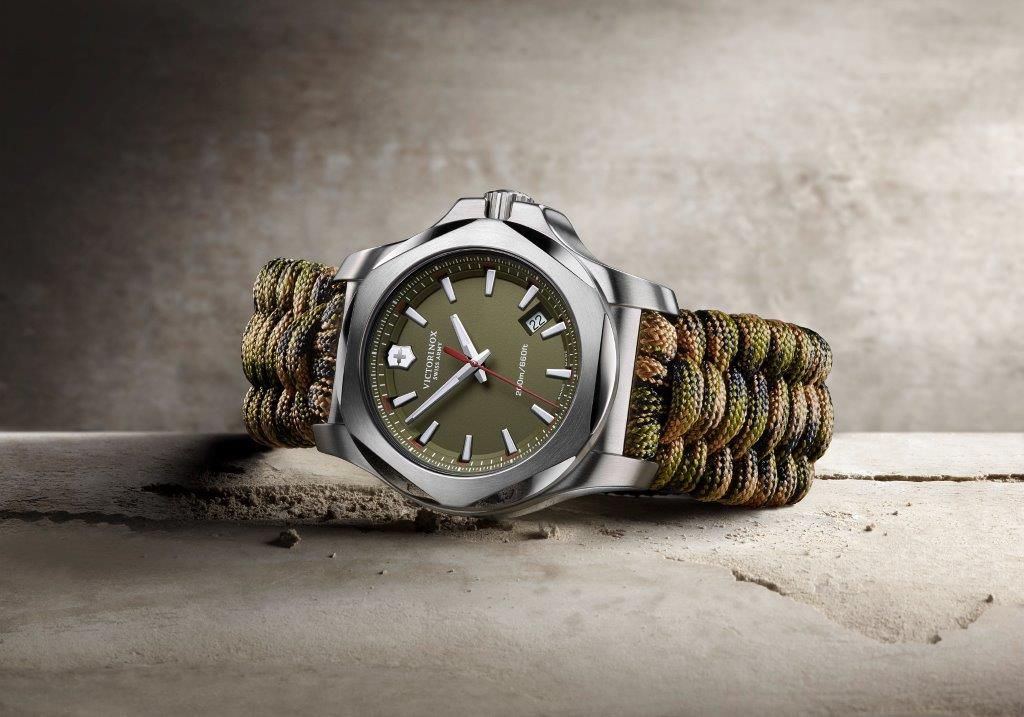 Photos Credit: Victorinox
Smart watches are among the biggest wish-list items of the year, but the fact is that they aren't smart enough to lend a hand if you need to tie bad guys to a chair, trap a wild animal, tow a boat, make a tourniquet, or even keep your pants from falling down. The new Swiss-made Victorinox I.N.O.X. Paracord watch, on the other hand, is a genuine survival tool that's capable of springing into action when help is needed. The I.N.O.X. is a simply handsome timepiece with a paracord strap that can be removed for use as a practical survival tool for outdoor adventures. Like its cousin, the Swiss Army knife, I.N.O.X. is ruggedly stylish, and its watch band can be a real lifesaver. Or just a cool conversation starter when you rappel into your next dinner party.
The nylon paracord strap can be unwoven and used for as many purposes as the wearer can dream up. Trip cord? Check. Safety line? Check. Zombie handcuffs? Well, I suppose. The seven internal nylon strands can also be unwoven for any number of uses from sewing thread to dental floss. It's all very James Bond. Or rather, it's very GI Joe. Originally used for parachute suspension lines, paracord complies with the exacting standards of the US military. Inspired by the harnesses and buckles of parachutes, the hand-made strap features steel loops and a sliding mechanism to easily fasten around the wrist.
Most importantly, as the I.N.O.X. Paracord is part of the I.N.O.X. collection, it's built to withstand the elements, passing 130 resistance tests including being run over by a steamroller. It's water resistant, made to handle the worst storms or an oceanic dive, and temperature resistant, keeping it's time even in the most extreme environments. It's also shock resistant allowing it to take varying degrees of impact and pressure without affecting its timekeeping capabilities. These attributes paired with a military-grade paracord are a potentially life-saving combination. Now that's smart.
The I.N.O.X. Paracord timepiece is available at Victorinox Watches and is priced at $625.