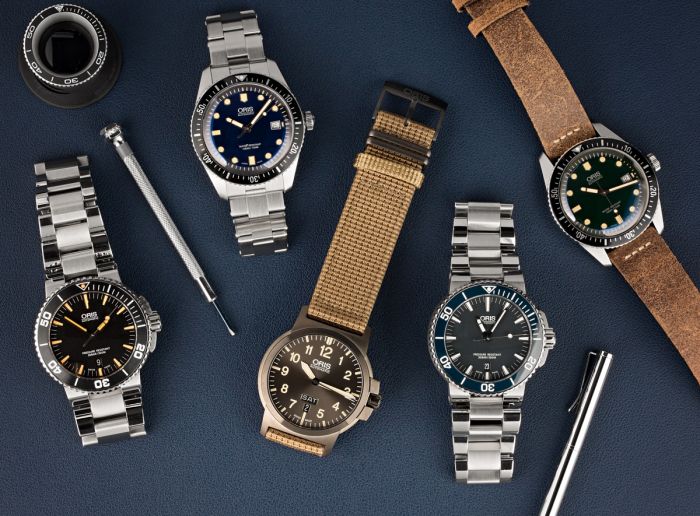 Bob's Watches
It might sound strange to say that a watch manufacturer founded over a hundred years ago is only now coming into its own; but while popular with brand loyalists, Oris has long been overlooked by devotees of more prestigious Swiss watches like Rolex and Omega. Oris has always represented a strong value proposition but like many others lost its way during the quartz watch era; that, however, is a thing of the past with the company now devoting itself solely to mechanical watches that are "things of beauty, designed according to principles that have been around for generations and will continue long into the future."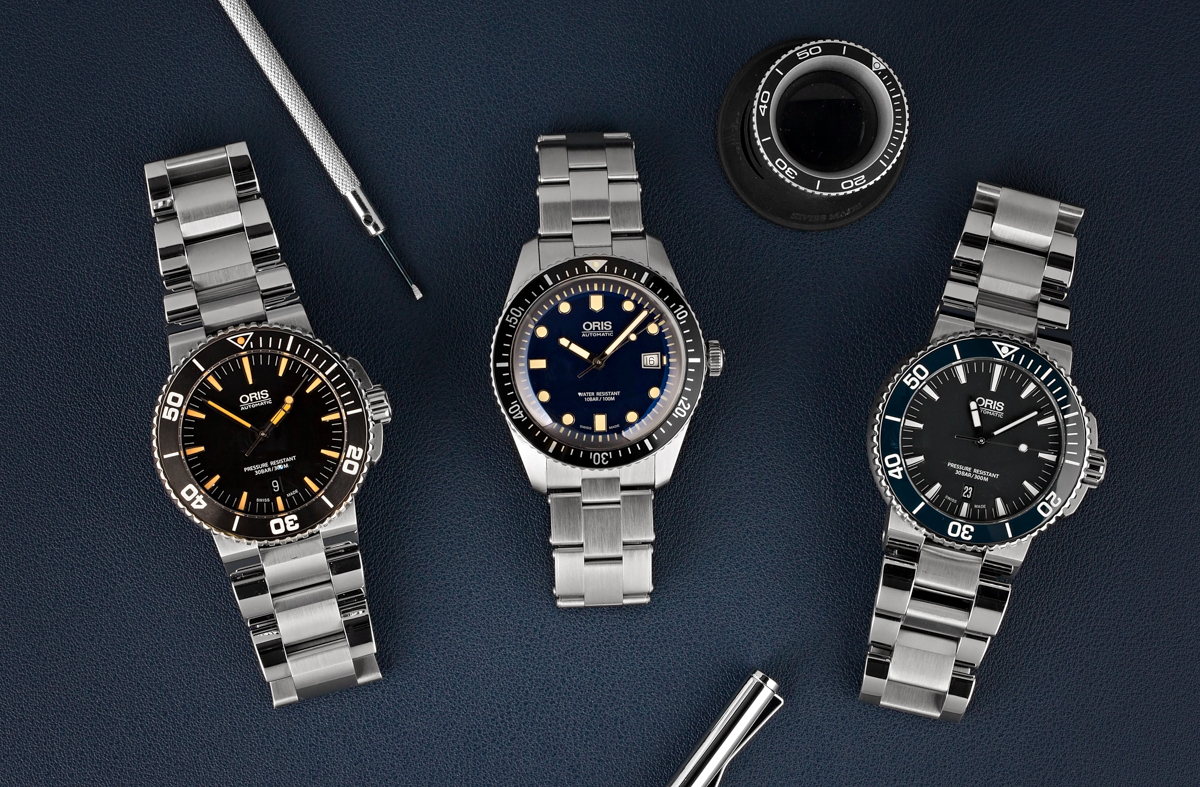 Bob's Watches
Equipped with their signature red rotors – the oscillating weight that pivots inside a self-winding, aka automatic, watch – an Oris watch is now an item built to last and provide a lifetime of enjoyment while remaining sensibly priced compared to many luxury watch brands. "Oris is an independent company, which means its values are in safe hands," they note. It also means they are efficient and innovative with only their customers to answer to and don't need to pursue fads or trends.
In 1925 The company began to fit bracelet buckles to its pocket watches, transforming them into fully-fledged wristwatches. They made their first pilot's watch in 1938 and their first motor racing watch in 1970. In 2003 Oris signed an agreement to become the sole supplier of watches to the BMW Williams Formula One Team, and in 2013 they produced the world's first mechanical watch to indicate both the lunar cycle and the tidal range, and in 2014 the world's first automatic mechanical watch with a mechanical altimeter.
"Oris has a very cool history, and the quality you get for the price point is very impressive," Paul Altieri, one of the world's top watch collectors and founder of online luxury watch retailer Bob's Watches, tells JustLuxe. "They were actually founded a year earlier than Rolex and are totally committed to making only mechanical watches." Altieri has now decided to offer a full range of pre-owned Oris watches on his site, from their four main collections: diving, culture, aviation, and motorsport.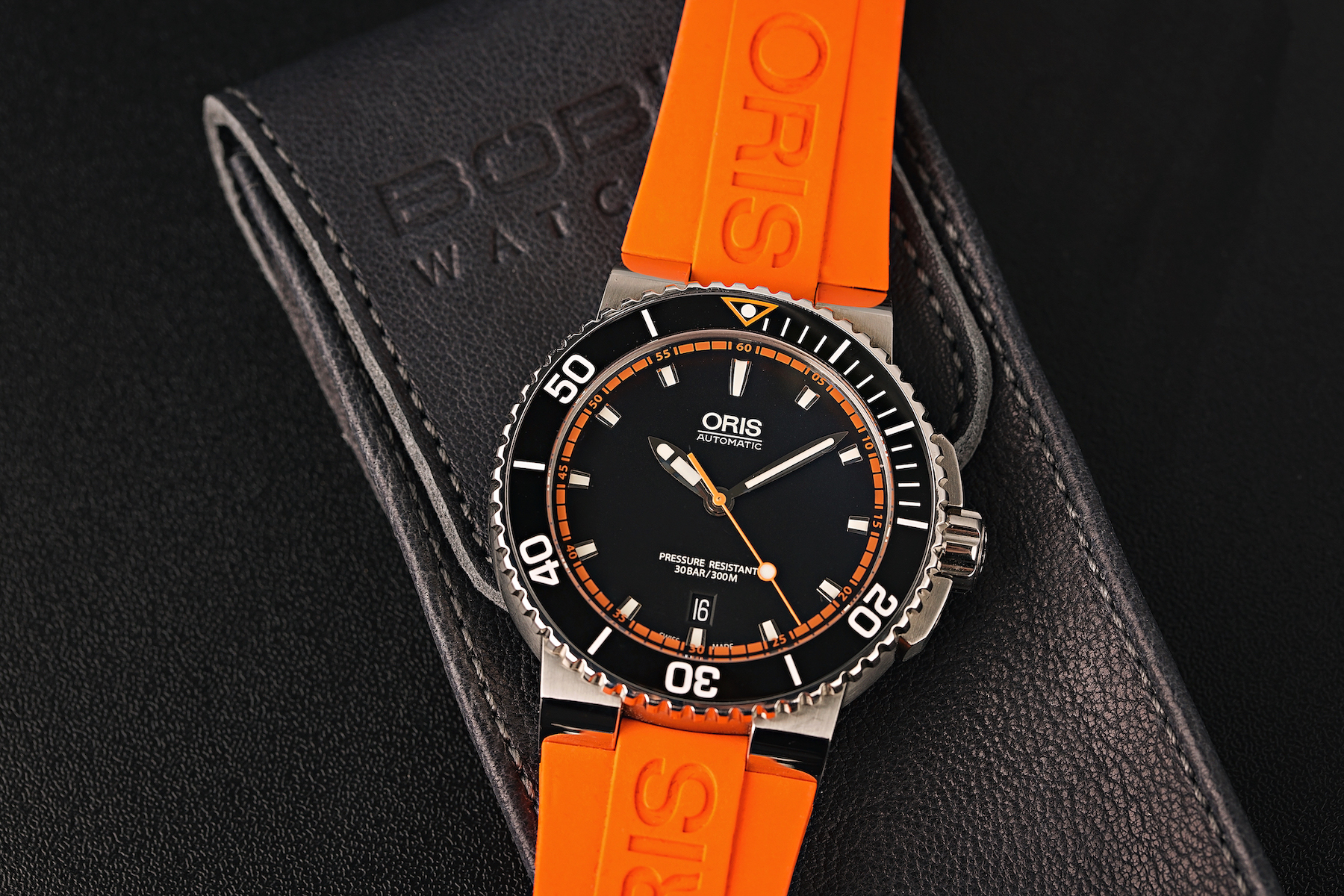 Bob's Watches
"They're an independent company, which means they are free to innovate without having to worry about pleasing a giant corporate parent or putting profits before integrity," Altieri notes. "Their watches are very attractive but are made to be worn and enjoyed in everyday life. And while they may once have been considered 'starter' watches, nowadays they deserve a permanent place in any collection."
Blake Buettner, Director of Watches at StockX, the live "bid/ask" marketplace backed by Eminem and Mark Wahlberg where collectors can build their portfolios of luxury timepieces is also a fan, and Oris pieces trade regularly on the site. "Oris has done well in aligning themselves with the community," he notes, "from having their people and watches on the ground at events, to Limited Edition watches done in collaboration with the likes of [collector's society] RedBar. Their enthusiasm is on clear display to the people that matter, and they've woven themselves into the community as a result."
Buettner says he deeply appreciates Oris "for the approachability and their lack of pretension. These watches are comfortable in their own skin, they know exactly what they are and are priced appropriately as a result. Oris are making the right moves when it comes to bolstering their movement making credentials, and I look to them as a beacon of what small brands should be doing."