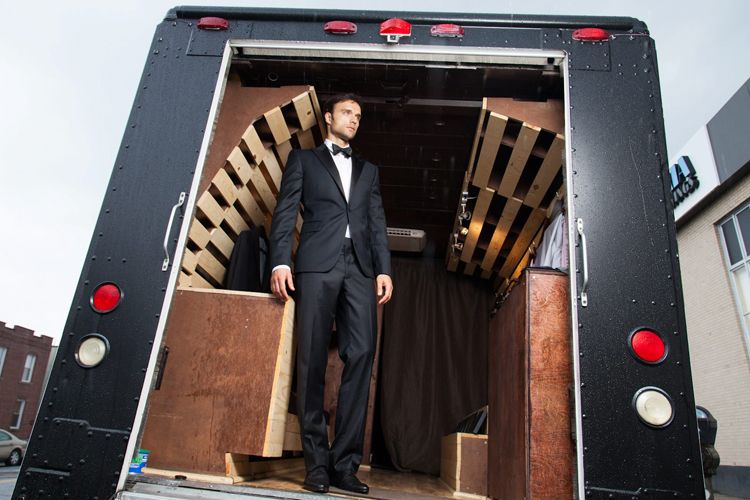 Photos Courtesy of Arden Reed
For generations, getting fitted for a custom suit could take up to an hour. The process required standing in uncomfortable positions while a tailor systematically took exact measurements with a tape measure, a ruler, and an "incline tool." Well, that was yesterday.
Today, suit-maker Arden Reed's new "Tailor Truck" system accelerates that process with 3D scanning technology, which produces a perfectly tailored outfit in about 15 minutes. Additionally, clients can make an appointment and the tailor will come to their location.
The firm's vehicle delivers, as it is equipped with a 3D scanner that uses 14 sensors that captures six different angles at seven different heights, producing measurements that are accurate within five millimeters. There is also a personal stylist available to assist with selecting the style and fabric of the tailored suit. All pieces are laser-cut from 100% wool and have horn buttons throughout, and a new suit can be ready within four to six weeks.
Arden Reed is a mobile haberdashery that also delivers dress shirts and other complementing accessories for discerning gentlemen. The company attempts to dispel all concerns with its "perfect-fit guarantee," which covers any additional tailoring up to and including remaking an entire suit.
The company's differential advantage is twofold, as it promises both convenience and affordability. Pricing on customized suits start at $400.
The door-to-door service is currently available only in New York City. However, there are plans to ultimately expand westward to Los Angeles and San Francisco.