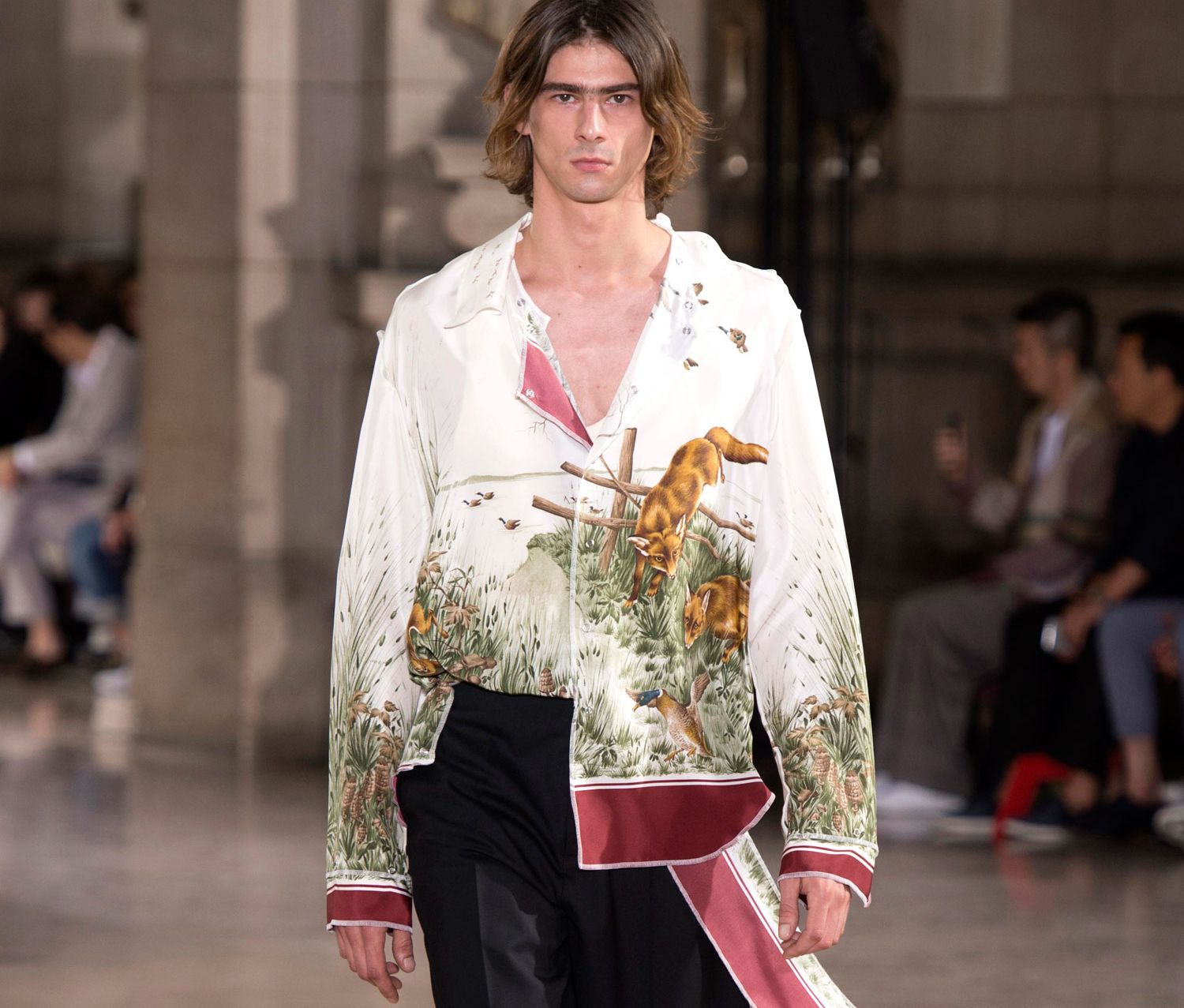 Photos Credit: Maison Margiela
You have to admire the Maison Margiela man. Even when faced with conceptual designs and deconstructed silhouettes, he's still able to put together a winning outfit. At this morning's Maison Margiela Spring 2017 Menswear show, models walked the runway to the folksy crooning of Leonard Cohen's Last Year Man, dressed in a series of loosely tailored shirts, slacks and shirts. The collection was casual and carefree, an aesthetic reinforced by the slouchy silhouettes, oversized pieces, and messy details like bits of rope that doubled as a belt, haphazardly buttoned cardigans, and inside-out sweaters.
Intended to look mellow and unintentional, it was the details that really elevated this collection. Straight-cut trousers were cuffed just above the ankle, leaving a flash of skin between the fabric and the footwear, and tops were heavily layered in three to four pieces, all piled upon one another just so, so each piece could offer just a peek of color or pattern. A number of pieces were roughly constructed with patches, visible stitching and rough edges, as if they were tossed on inside out or completely unfinished. It gave even the most boring of blazers a fun and modern touch, updating them for the contemporary young man.
And the collection was made for young men. Despite the few older models that walked the runway, everything was done with irreverence of youth. Pieces were wrinkled, twisted, half-falling off the shoulders and haphazardly thrown on as if they had just rolled out of bed. Indeed, one model was dressed in what looked like pajamas with a jacket roughly pulled onto one shoulder.