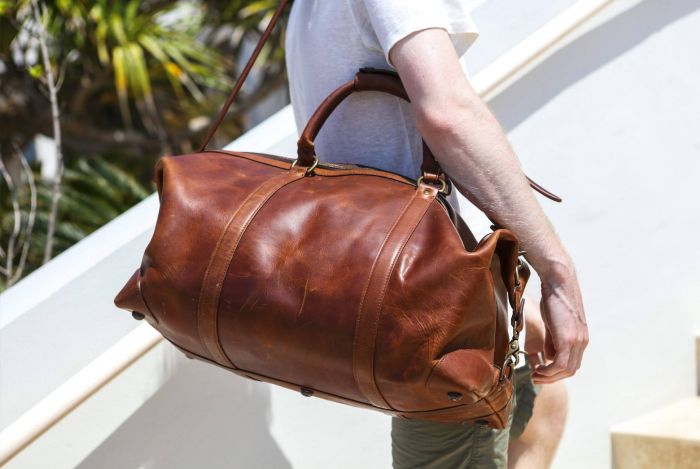 Photos Credit: Korchmar
The phrase "heritage brand" gets thrown around a lot by companies these days, but how much truth is there to those stories? In the case of Korchmar, the proof is woven into every fiber of the brand's luxury leather goods. For the last 100 years, the family-owned and operated business has continually produced some of the finest leather goods on the market. Sitting down with Michael and Mike Korchmar (now the third and fourth generation to run the business, respectively), one gets the feeling that what makes their products special is the fact that they come from a long lineage of quality.
The company began in 1913, when Max Korchmar came to the United States from the Ukraine to start a new life. At the time, Max was only 13 years old and his mother had died of cancer, leaving him to find his own way in the world. He landed in Baltimore, Maryland, where he worked on the docks. Not long after his arrival, Max began creating small leather caps for the corners of luggage, as well as caps for the lights on the first motor vehicles. He quickly began a larger enterprise in the 1920s designing leather medical bags for doctors. At the advent of World War II, Korchmar began manufacturing leather bags en masse, designing military bags for those sent to Europe as soldiers.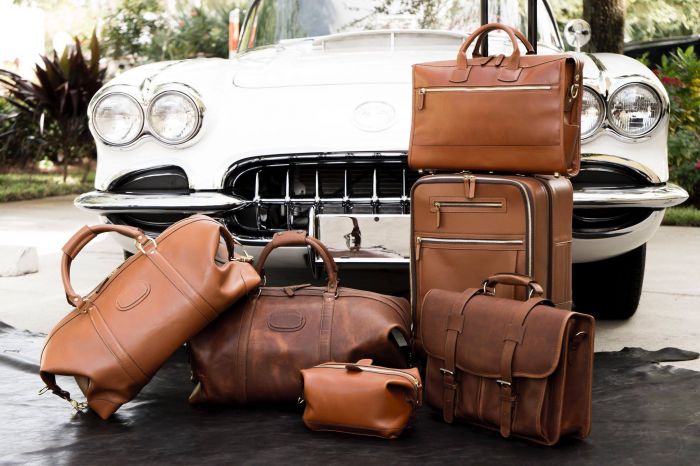 At the end of WWII, the company was left reeling. Both of Max's sons had fought in the war, and only six employees were left working in the factory. To make matters worse, his health was failing. In 1949, Michael Korchmar's father, an engineer, took over the business in an attempt to revitalize it. Over the next 20 years, business boomed. Korchmar had weathered the cultural and economic storms through the 1950s and 1960s to become the world's largest manufacturer of luxury leather briefcases and eventually branched out into creating leather for instrument cases and luggage. Up until the 1970s, every product produced by the company was designed and created in the United States.
In more modern times, the brand has expanded its reach, producing some of its wares in the Dominican Republic while maintaining their main facility in Florida. Since establishing themselves as the best in the business, Korchmar was at one time manufacturing all of the leather products for luxurious household names such as Coach and TUMI. One of the biggest problems they encounter today? "Our stuff is built so well that products last for a long time, which can make it difficult to grow," claims Michael Korchmar.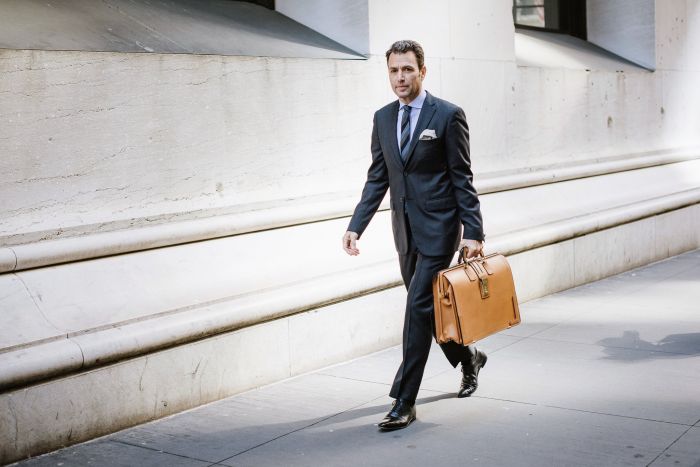 To celebrate their centennial anniversary, Korchmar has put a modern twist on their classic bestselling pieces. Both Mike and Michael expressed pride in the quality of the leathers that they source for every product explaining that, "we have a level of obsession with high quality that often goes beyond good business sense." For their latest collection, they chose to expand their classic attache briefcase. The design is smaller, sleeker and more lightweight than the traditional product, giving it a more modern feel without losing necessary amenities like a laptop sleeve. Every product is considered with the traveler or business person in mind, while still paying homage to the brand's traditional design elements. It's safe to say that the family is excited for the next 100 years of business. The company ethos rang true as Mike said, "when we sell a Korchmar product, it is a true Korchmar product. You can trust that we made it from scratch ourselves."