Top 10 Brands for Luxury Men's Fashion
Men with a high sense of style and an ability to spend top dollar to satisfy their fashion needs are not lacking options for luxury brands. But a few labels do distinguish themselves from the rest. With deep brand histories, use of the finest material, and style that is always en vogue, the following 10 brands are a cut above and their wares belong in the wardrobe of any fashion-forward gentleman.
Tom Ford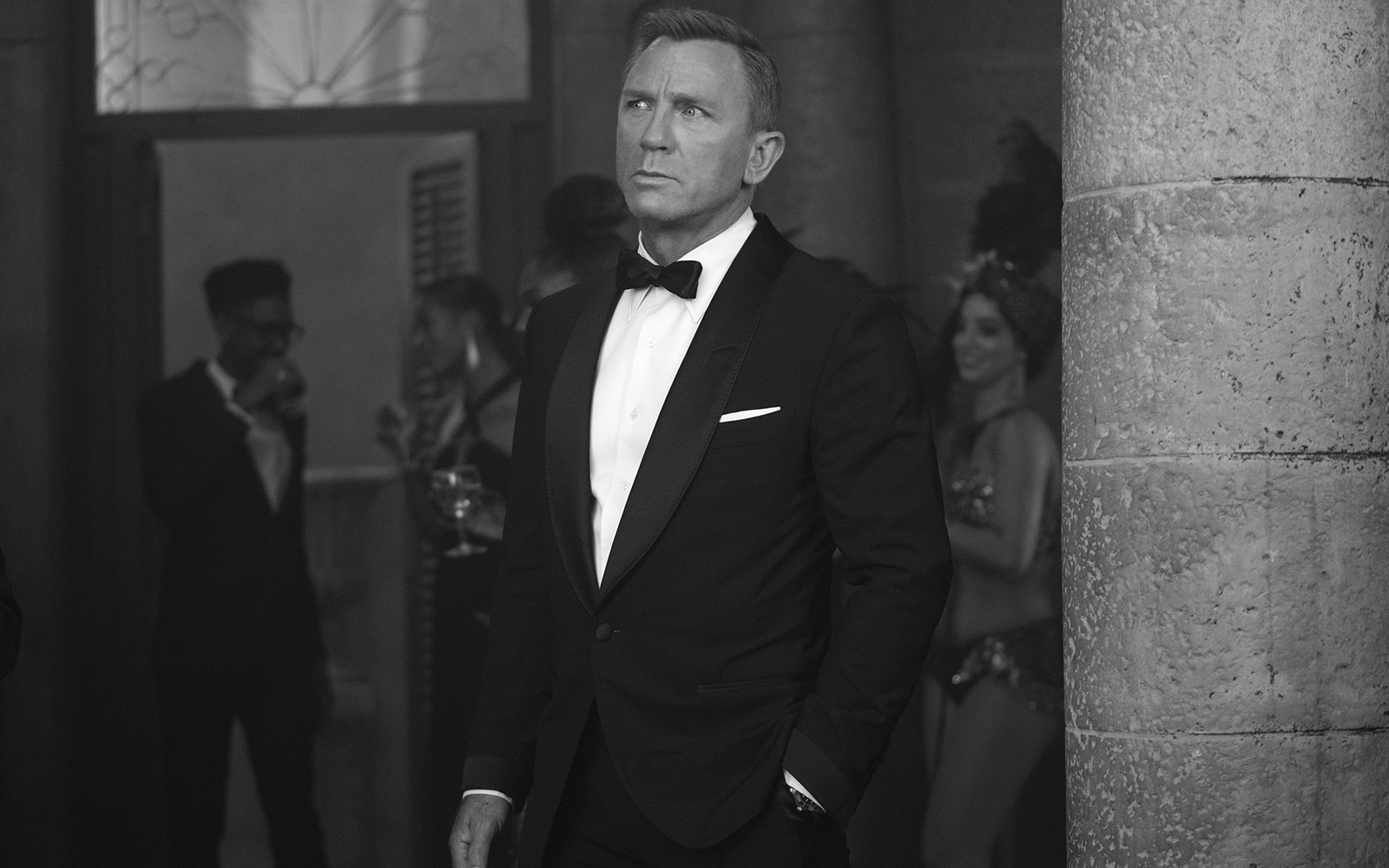 James Bond (played by Daniel Craig) in No Time to Die, an EON Productions and Metro Goldwyn Mayer Studios film. Credit: Nicola Dove © 2020 DANJAQ & MGM
Since starting his eponymous fashion label in 2006—after serving as creative director for Yves Saint Laurent and Gucci, famously taking the latter from near bankruptcy to a multi-billion-dollar brand—American designer Tom Ford has become one of the hottest names in fashion. Tom Ford collections for men range from ready-to-wear evening wear, outerwear, and shoes to bags, accessories, watches, and fragrances. The brand's style applies modern touches to classic looks, with a decidedly monochromatic palette that doesn't shy away from pops of color and fun patterns.
Shown above: Tom Ford Black Wool Atticus Shawl Collar Cocktail Jacket with Quilted Satin Lapel and Cuffs, Atticus Evening Trouser, White Poplin Collared Shirt, Black Satin Self Bowtie, Black Satin Cummerbund and Off-White Silk Pocket Square
Louis Vuitton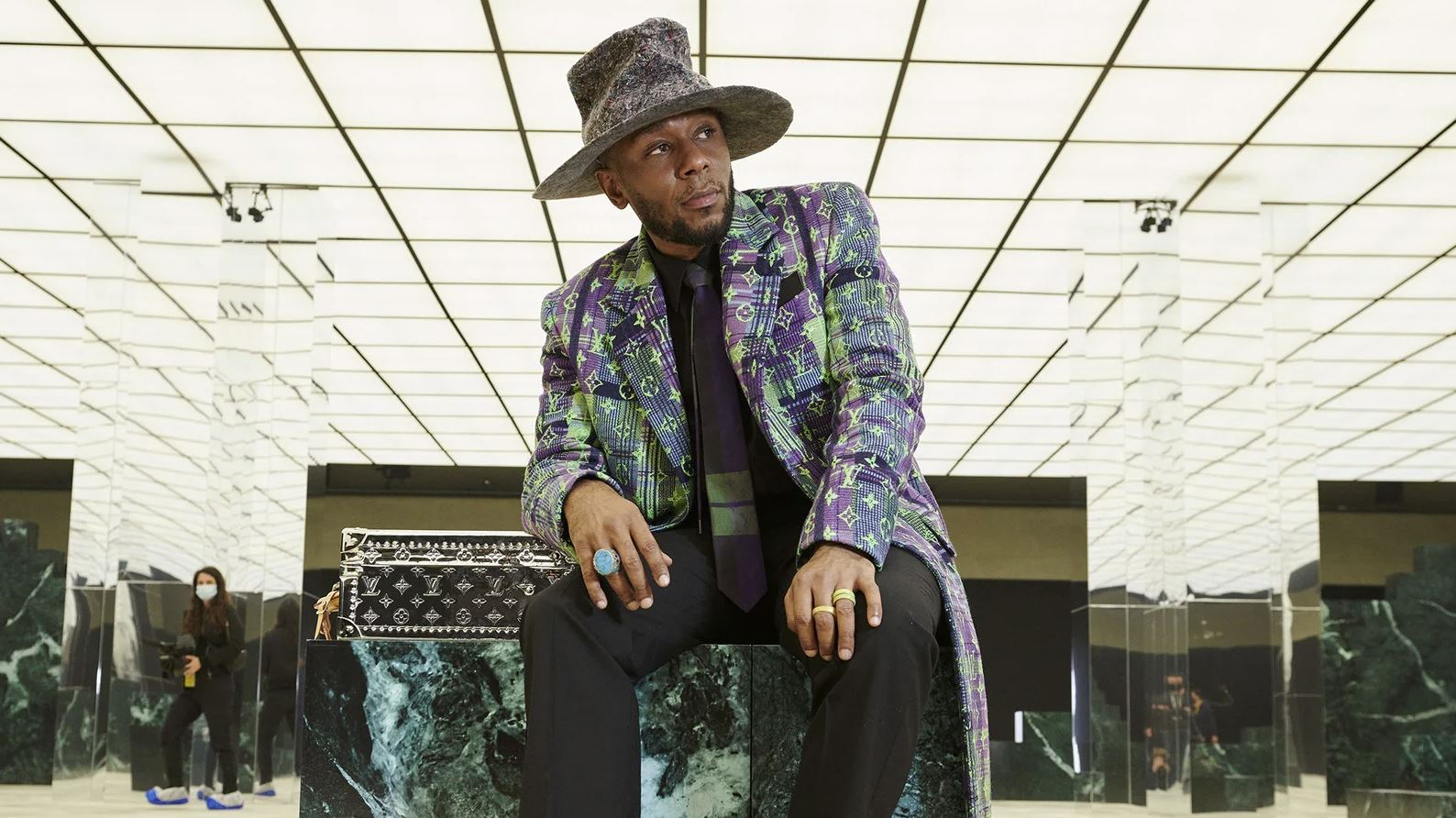 Louis Vuitton look from Fall-Winter 2021 collection
Louis Vuitton, part of the LVMH group, is one of the oldest, best known, and most valuable brands in luxury fashion. The company was founded in 1854 in Paris and its workshop soon became famed for its travel trunks. Since then, Louis Vuitton has evolved its offerings across the spectrum of fashion and style, incorporating its famed Damier ("checkboard") pattern into many of its designs. The brand's menswear looks are rooted in its heritage but with a bold, adventuristic style that is uniquely Louis Vuitton.
Ermenegildo Zegna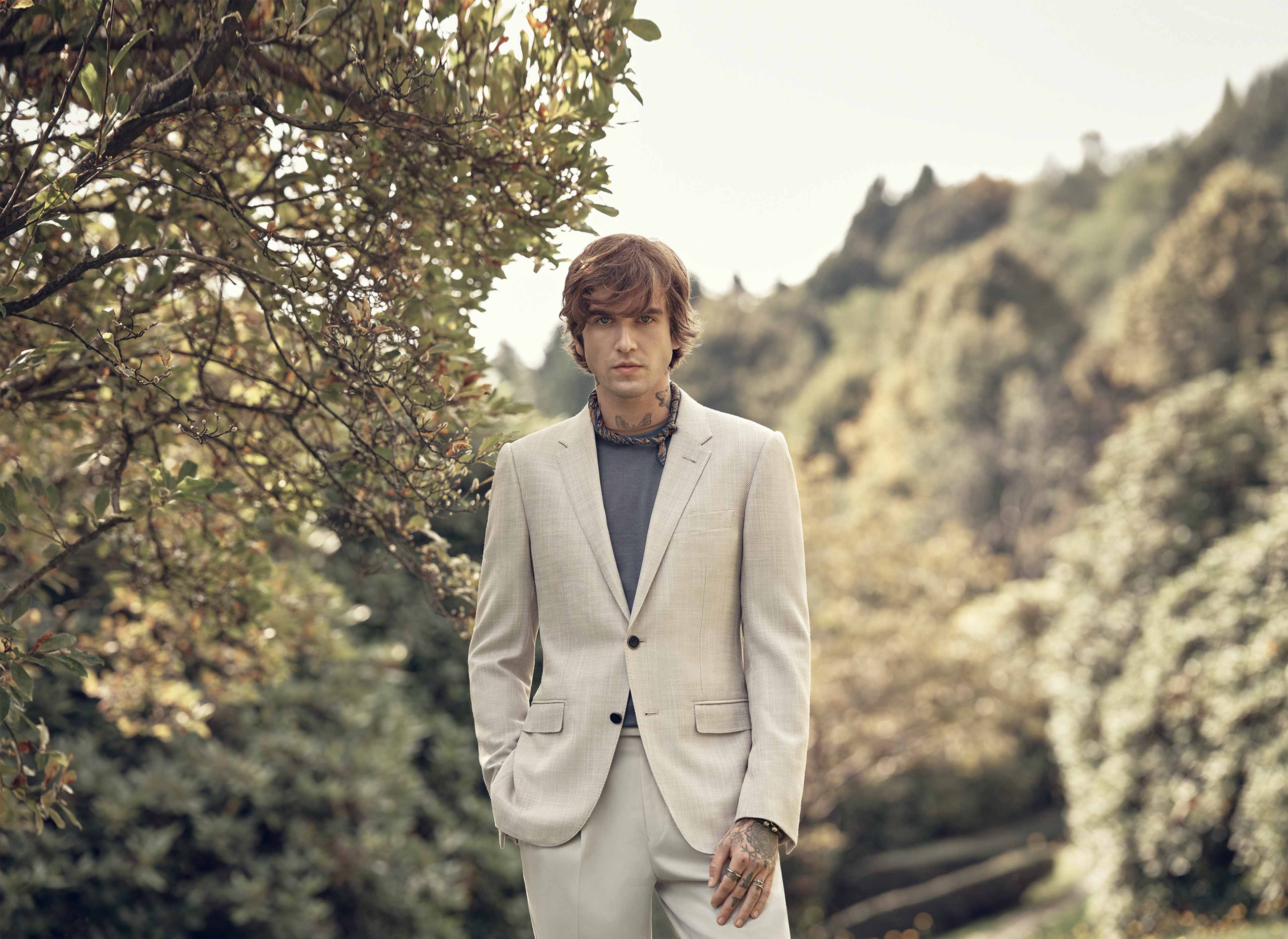 Zegna made-to-measure suit
Founded as a textile manufacturer in Northern Italy in 1910, Ermenegildo Zegna has grown to become one of the most revered names in high-end men's fashion. Leather, wool, and other fabrics remain at the center of the Zegna brand, which has expanded to include a wide range of ready-to-wear, made-to-measure, and bespoke menswear.
Ralph Lauren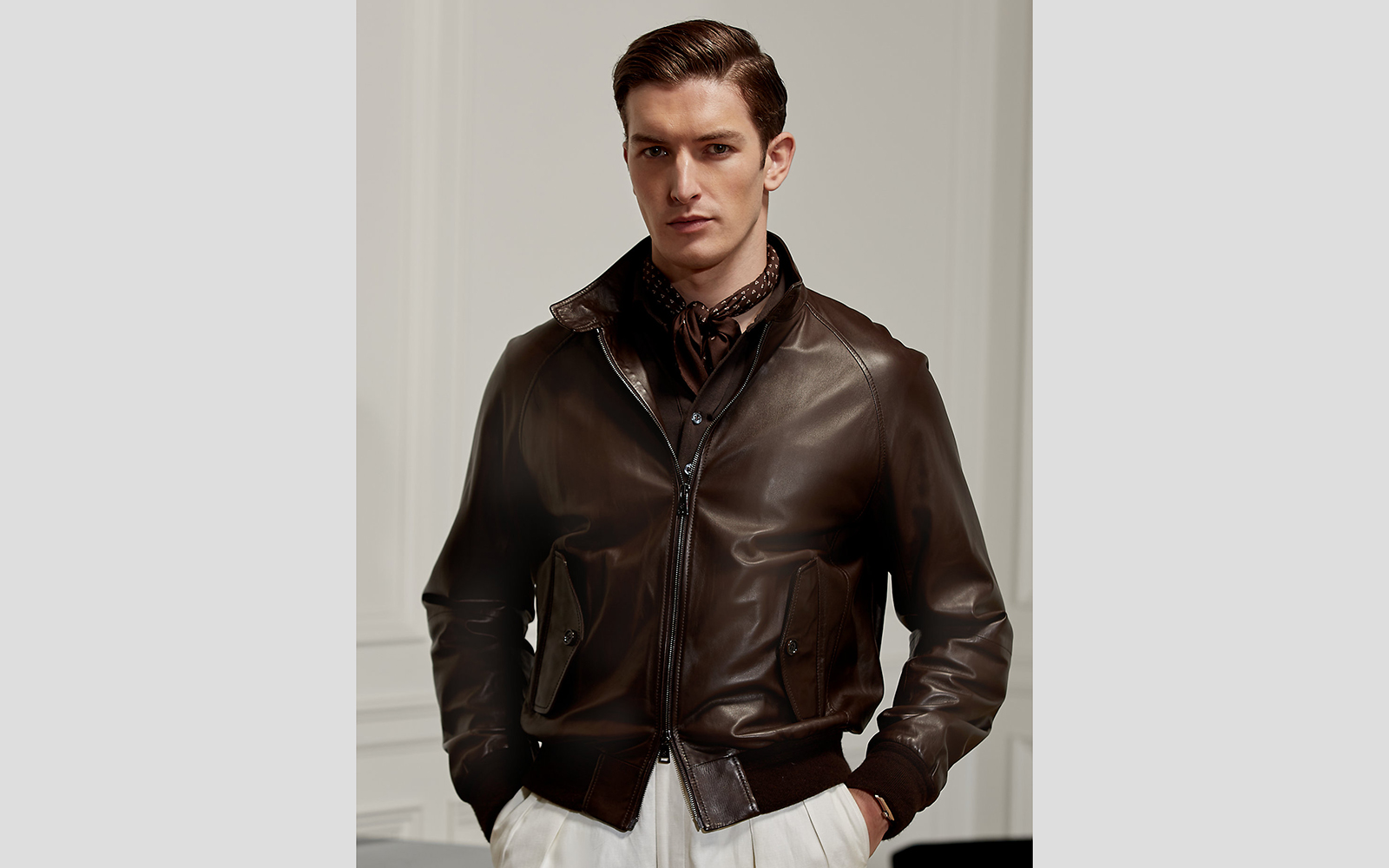 Ralph Lauren Purple Label Torrence Plongé Leather Jacket ($3,295)
American designer Ralph Lauren got his start making neckties in the late 1960s and soon launched full collections for men and women, with inspirations ranging from Old Hollywood to the American West to African safaris. Ralph Lauren's Polo brand is perhaps the most iconic label in men's fashion and, today, Ralph Lauren Purple Label represents the pinnacle of high-end menswear.
Burberry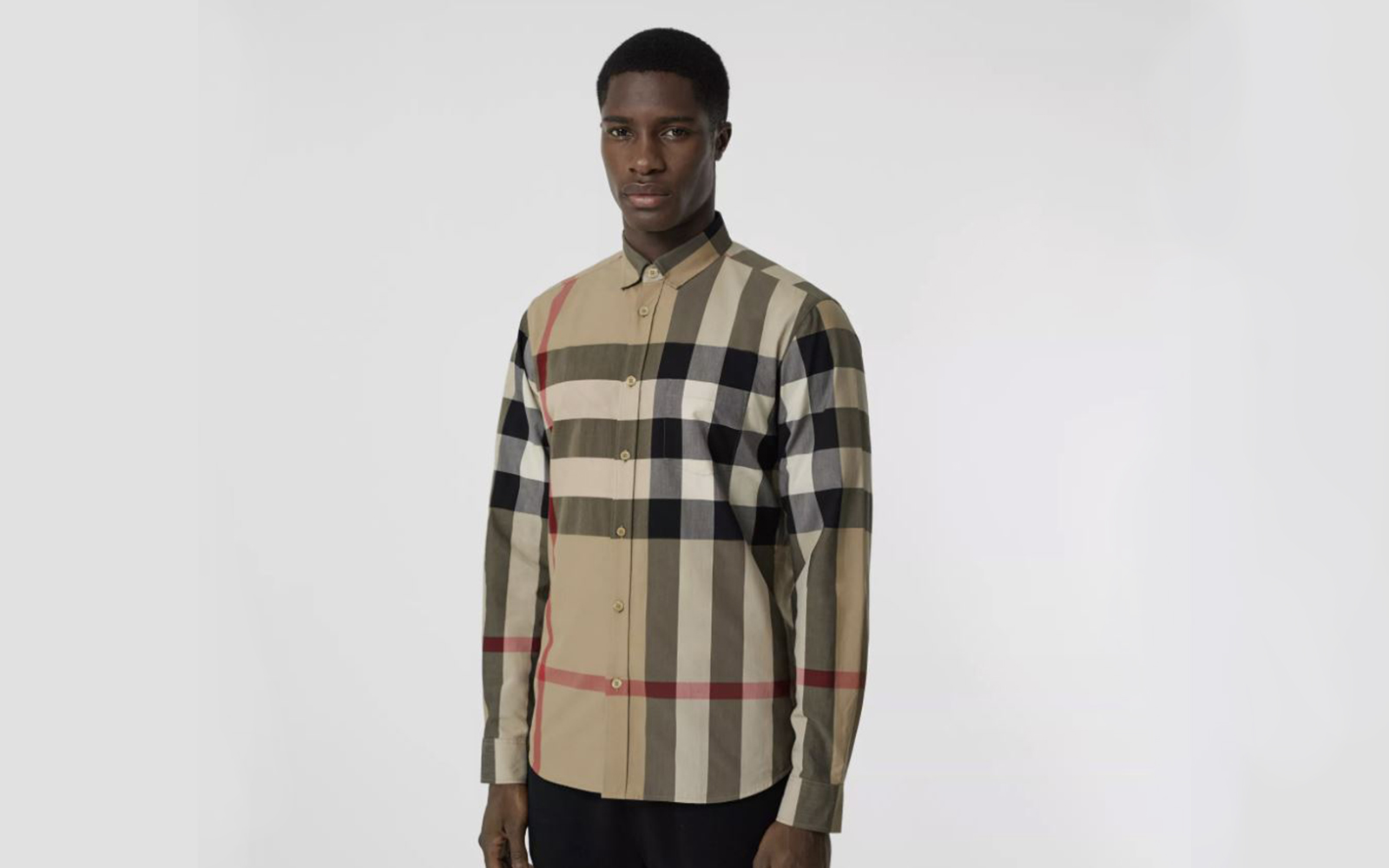 Burberry Check Stretch Cotton Poplin Shirt ($470)
The Burberry brand is an entrenched part of British fashion, having launched in the 1850s with designs meant to protect against British weather. During WWI, Burberry created its now-famous trench coat for British military officers. Today, the brand and its trademarked check pattern are beloved by British royalty, athletes, and celebrities, in addition to being a pillar of British high fashion.
Isaia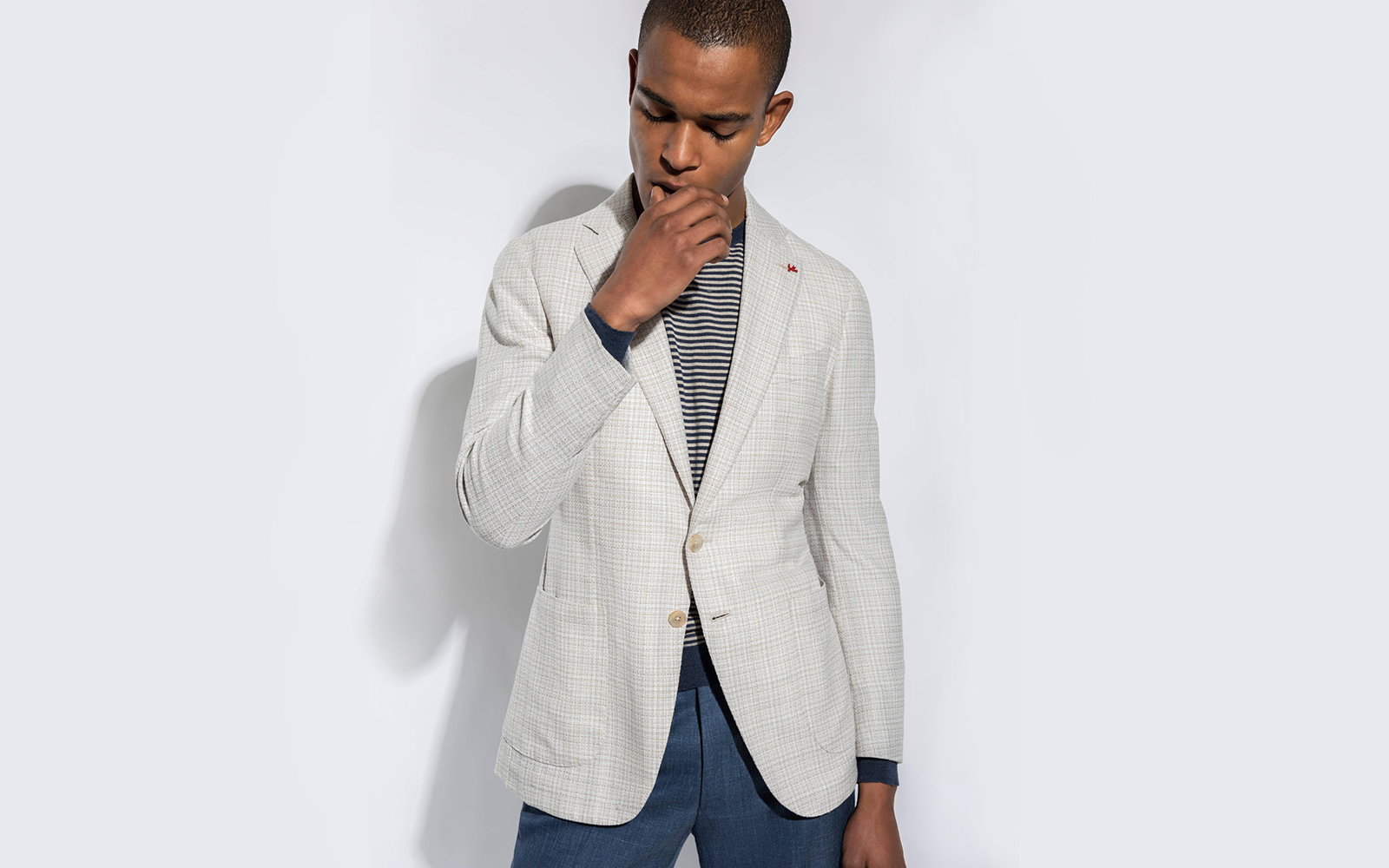 Isaia Domenico Sport Jacket ($3,575)
Founded in Naples, Italy, in 1920 as a fabrics and drapery shop, Isaia moved to a small nearby village, where half the residents were professional tailors. The brand is now synonymous with luxury menswear, best known for its impeccably tailored suits and bold but fun advertising campaigns.
Brunello Cucinelli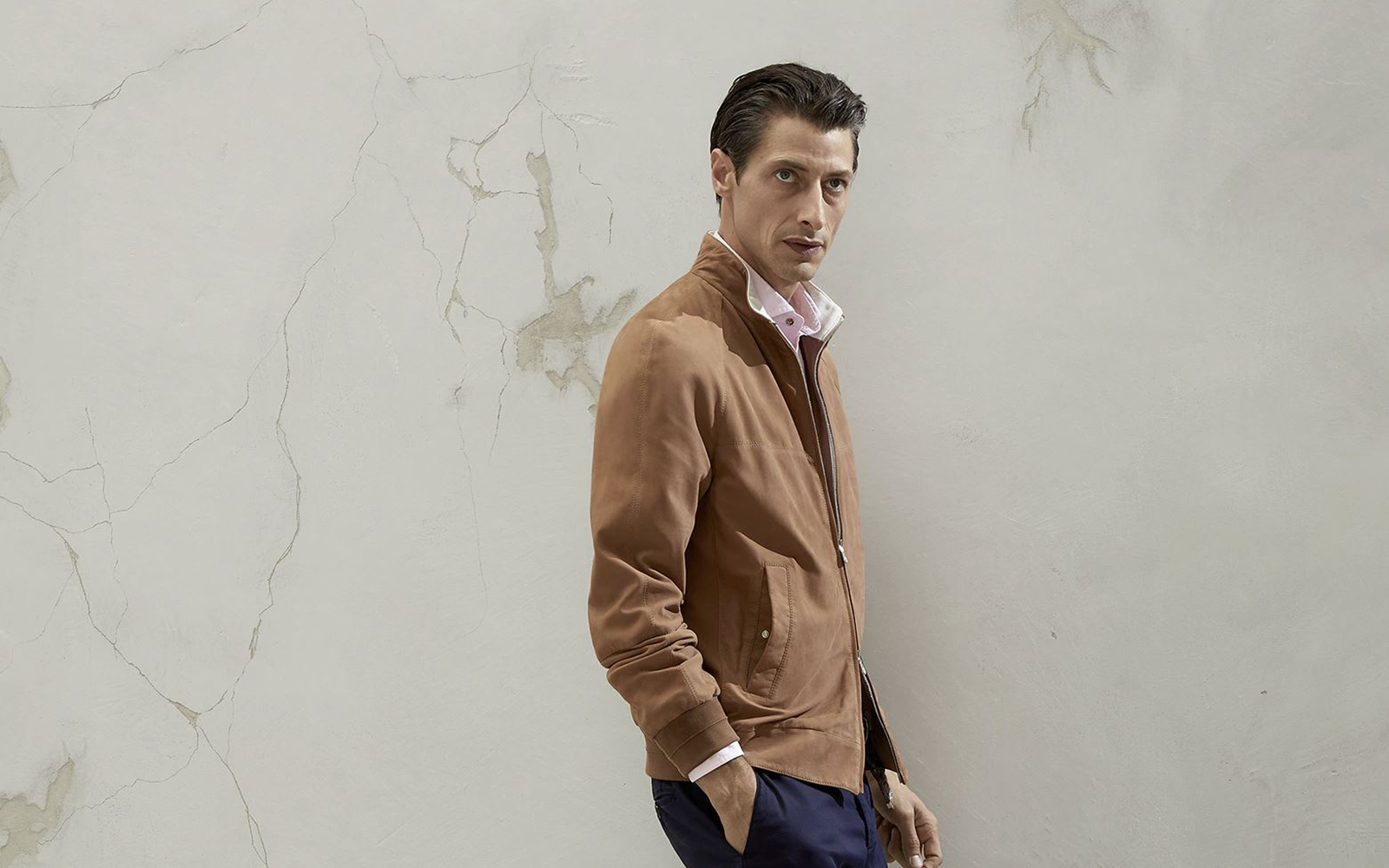 Brunello Cucinelli Soft calfskin jacket with raglan sleeves ($6,495)
Brunello Cucinelli was born to a peasant family in a small Italian village between Florence and Rome. In 1978, he started a boutique cashmere company, which he later moved into a rundown castle in the nearby hamlet of Solomeo. To this day, this is where his brand's workshop produces some of the world's finest menswear. Brunello Cucinelli is best known for its soft but elegant suits, jackets, and sweaters.
Kiton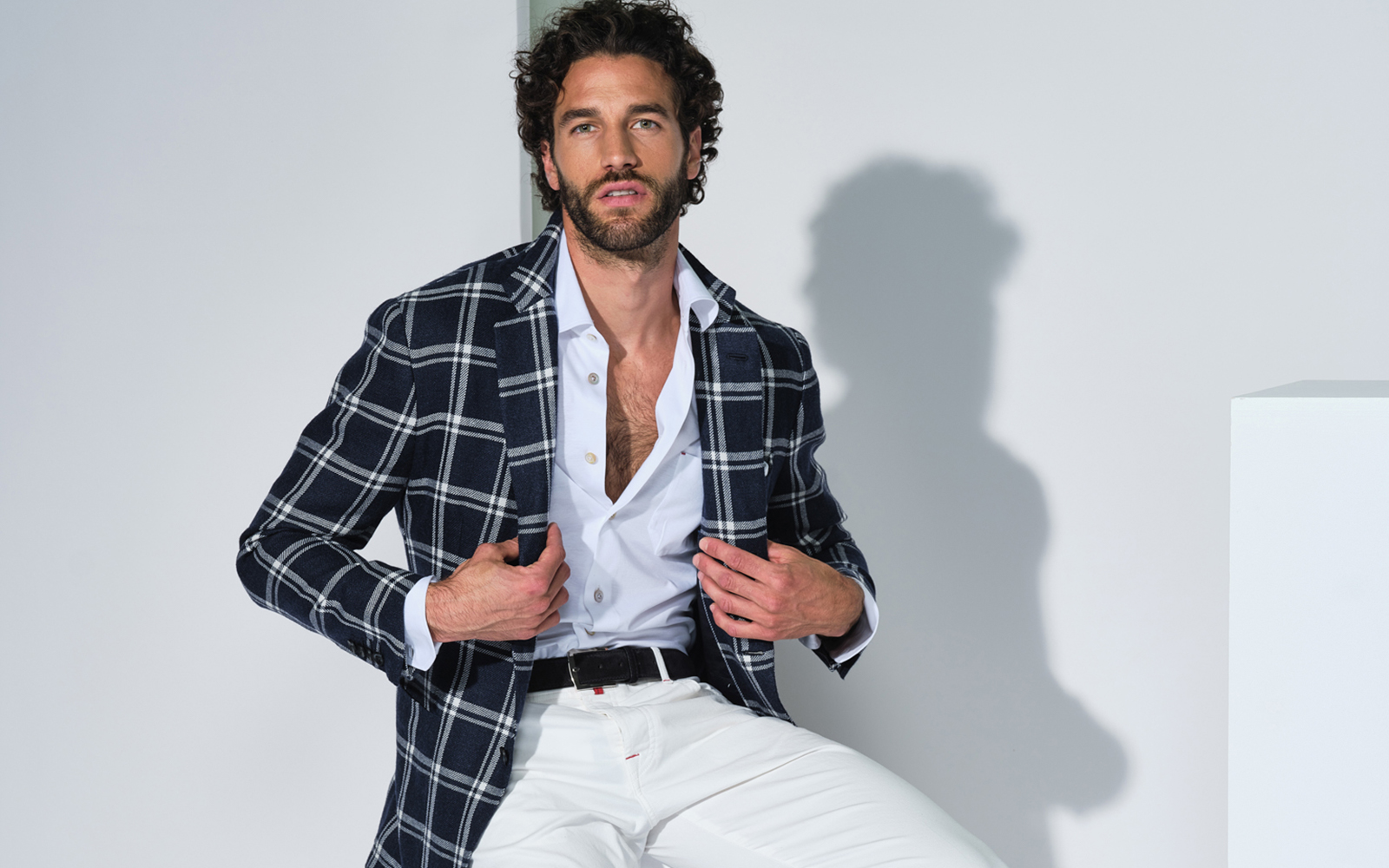 Kiton Flax/Linen Jacket ($7,340)
Kiton is among the most prestigious names in high-end men's fashion, best known for its bespoke suits meticulously made by hand at its workshop in Naples, Italy, where the brand was founded in 1956. Its pieces are created from cashmere, silk, linen, and seasonal fabrics, and tailored with fluid lines and elegant silhouettes that drape delicately over the shoulders.
Dunhill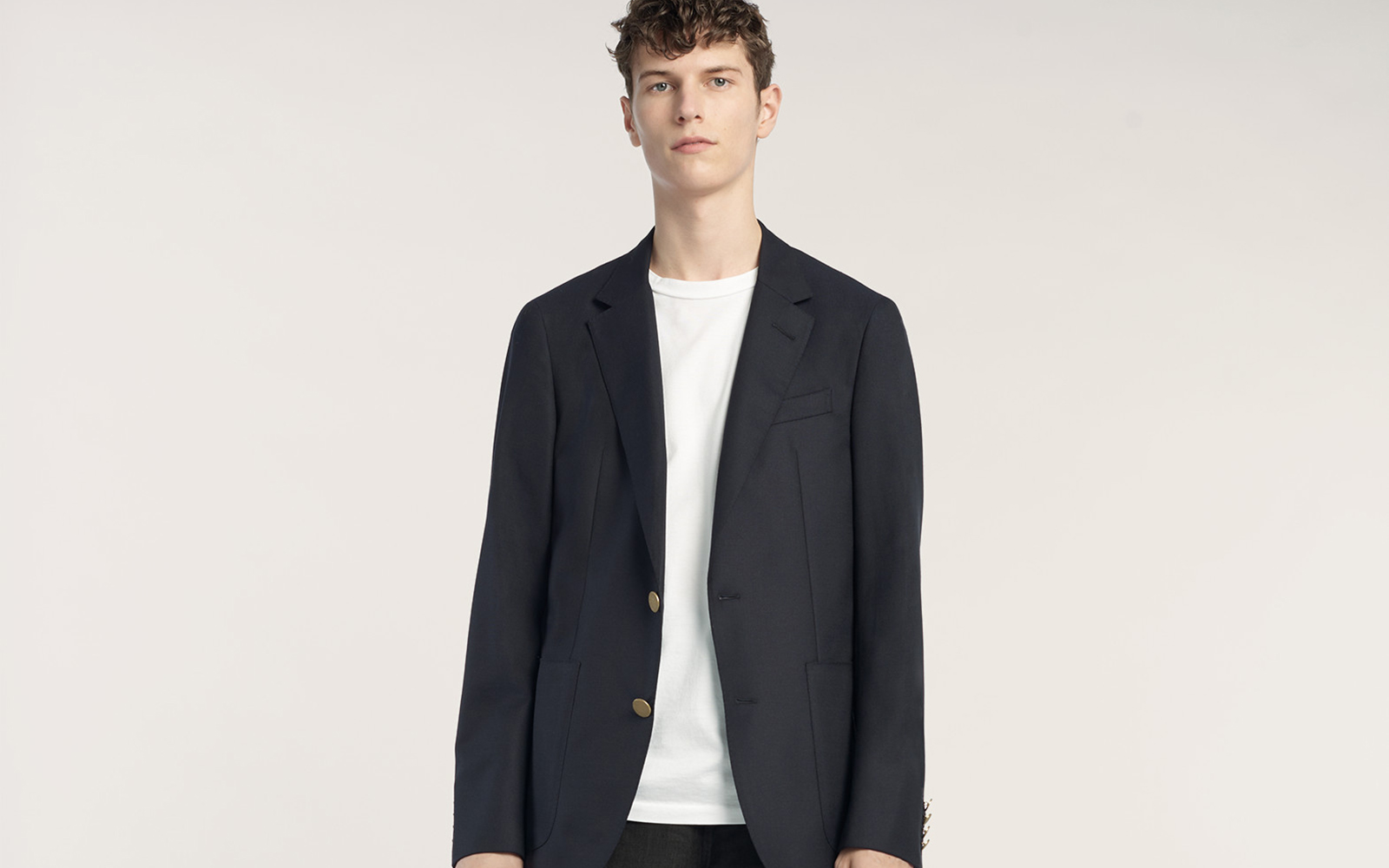 Dunhill Wool High-Twist Hopsack Travel Blazer ($1,795)
Dunhill is an iconic London menswear brand that rose to popularity around the turn of the 20th century for its driving accessories and tobacco pipes. The brand began producing menswear in the late 1970s and today offers a full range of ready-to-wear, made-to-measure, and bespoke clothing.
Salvatore Ferragamo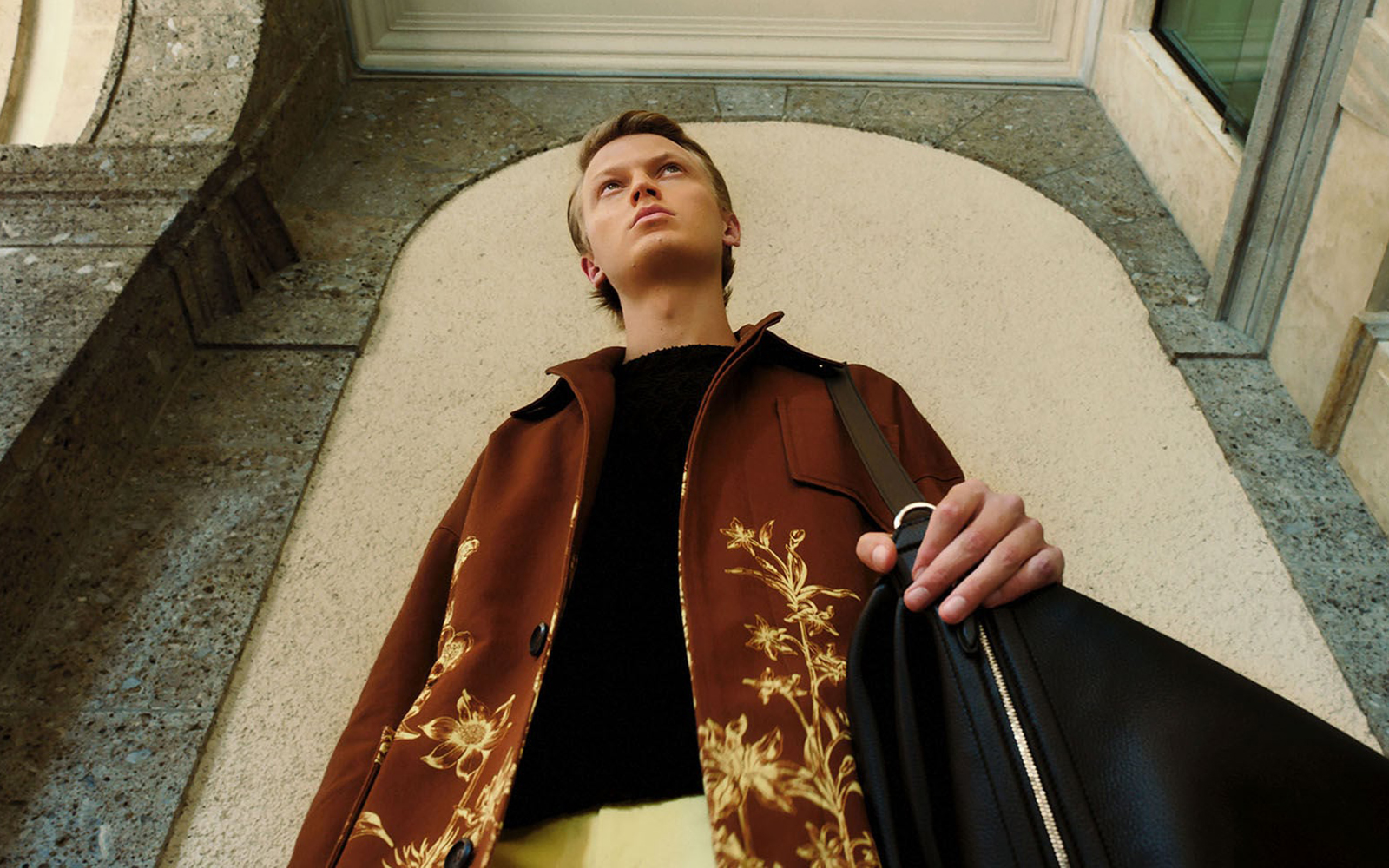 Salvatore Ferragamo 100% Cotton Single-Breasted Overcoat ($2,800)
Though best known for its shoes and womenswear, Salvatore Ferragamo began producing menswear in the late 1970s and its men's clothing has continued to gain popularity since. Ferragamo's menswear designs range from contemporary cuts of classically styled suits to playful printed outerwear.