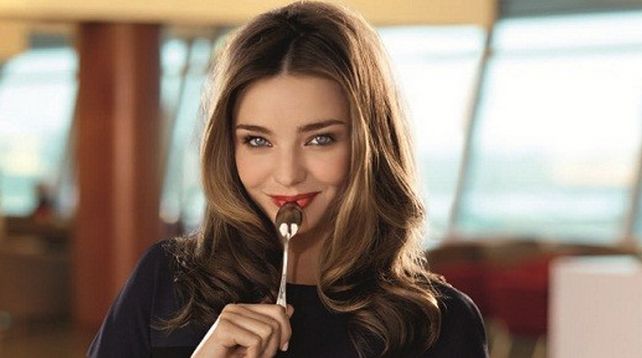 Photo Courtesy of Qantas
Australian airline Qantas is making a pretty big effort to boost their public image by snatching
supermodel Miranda Kerr
as their Global Ambassador. The Aussie beauty has joined the likes of John Travolta and Andrew Bogut, and will star in a worldwide advertising campaign for the airline.
"I'm very excited to be involved in this campaign. As a frequent traveler, I know how important it is to have a space where you can relax and unwind, or stay connected until your flight departs," says Kerr.
Born in 1983, Kerr grew up in Gunnedah, Australia, and won a modeling competition in 1997, ultimately becoming a Victoria's Secret Angel in 2007. Her career isn't the only thing that has put her in the spotlight; in 2010 she married actor Orlando Bloom. The 29-year-old's highly recognizable face is a good choice for Qantas, who (according to International Business Times) will be using her image in "Qantas channels via Qantas Frequent Flyer emails, qantas.com, in terminal and outdoor." Most likely, the intent is to bring in new business, as well as keep a tighter grip on their current members.