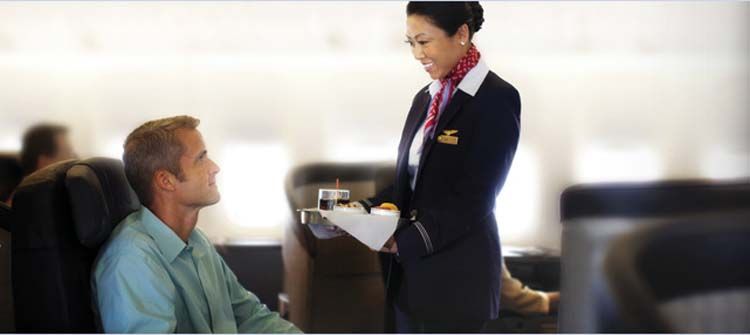 Photo Courtesy of American Airlines
American Airlines announced this Wednesday their decision to launch their new innovative tablet program with the Samsung Galaxy Note. This new in-flight gadget will give flight attendants access to relevant passenger information, allowing for a more personalized and enjoyable flying experience.
This new device (smaller than a regular tablet but bigger than a smartphone) allows American Airlines flight attendants to have access to invaluable customer information and preferences at their fingertips, including the ability to record meal and beverage favorites, provide customers with connecting gates, flight delays and weather information, and access to bank statements and criminal records (well...it doesn't provide the last two, but it still gives a surprisingly amount of information). The tablet can even identify high-valued customers and whether your connecting flight was delayed or on-time.