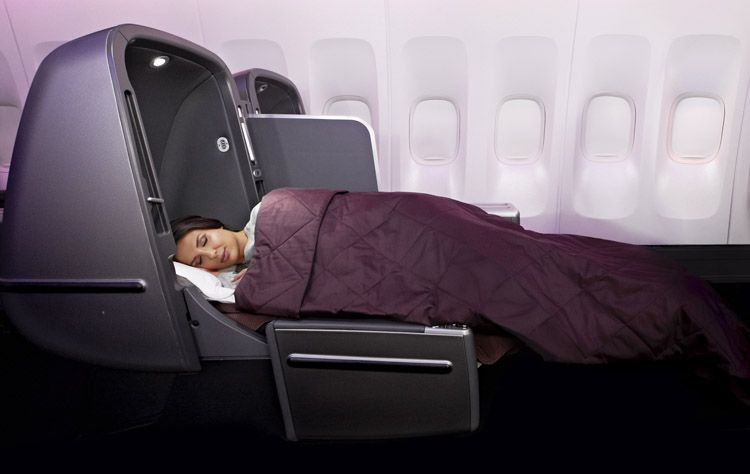 Photo Courtesy of Qantas
If you're anything like me, sleeping on an airplane is pretty tough and just forget it if it's an international flight. The air pressure never fails to give me a migraine and my ears get knocked out of sync, which lasts long after I deplane. Without a sleeping pill to kelp knock me out, I just spend the long hours of the flight staring at the sleeping bodies around me, bitter and jealous of their peaceful expressions. Thankfully, not all airlines are oblivious to my discomfort and Qantas Airways have added quite a few perks to their international Business service to help all of us pass out peacefully.
"Qantas is focused on putting the customer at the center of everything we do, making Qantas International best for global travelers. This means listening to our customers, understanding why they fly with us and providing the best service we can," says Qantas International Chief Executive Officer Simon Hickey.