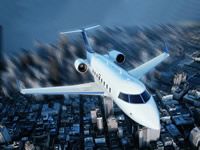 Jet Charter:
There really is nothing more extravagant than taking off in your private jet to a luxurious locale, escaping the everyday for a while. We all get a little restless from time to time, and this summer, Bombardier Skyjet is giving you the perfect opportunity to mix it up.
As part of a brilliant partnership with the Ultimate Escapes Signature Club, Bombardier Skyjet is offering new Skyjet card members a five-night stay at an Ultimate Escapes destination of their choice.
Ultimate Escapes Signature Club destinations include some of the hottest spots in the world at both lavish vacation homes and exclusive hotels. Located in more than 150 global destinations, you are more than likely to find a spot that piques your interest.

As a Skyjet card member, not only are you privileged to the unprecedented service of private jet charters, a service that at its outset was unique to the brand, but you are also given full access to concierge member services and exclusive club amenities available only through Ultimate Escapes.

The leader in private aviation solutions for its elite customers, Bombardier Skyjet has made the perks to becoming a member that much sweeter. In addition to their pioneered real-time, on-line booking of their privately chartered business jets and on-demand trips through their quality network of charter operators, you are now given the opportunity to rejuvenate and vacation in style, in some of the most beautiful private residences and luxury hotels in the world.

Ranging from chic urban apartments at the heart of exciting nightlife or charming cottages perfect for a quiet sojourn to the beach with a loved one, Ultimate Escapes has the discerning traveler in mind with each of its exclusive destinations.

With two brands focused on bringing the seasoned traveler an unparalleled experience both in convenience and excitement, the partnership is offering new members the perfect way to bring the summer of '09 to a close.


JustLuxe readers have the exclusive opportunity to take advantage of this offer until September 30th. After purchase, you have a full year afterward to choose your ideal vacation spot and make the dream into a reality. With continued perks as exclusive as these, the gift to yourself of a Bombardier Skyjet membership will certainly keep giving back in return. For more information, please call 1.888.2.Skyjet for details.

For JustLuxe Kate Prihoda