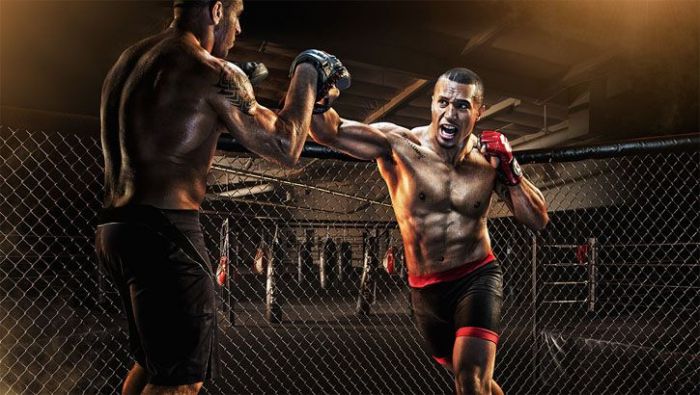 Photo Credit: Dean Bradshaw
From field biologist in the Australian Outback to photographer on the California coast, Dean Bradshaw is making an impact with his impressive imagery. While on a journey that he likes to call his "constant pursuit of visual awesome," Dean is capturing bold, intriguing, and thought provoking moments around the world. We got an exclusive interview with the man behind the camera to see where his inspiration is found and where it will take him next.

JustLuxe: When did your "pursuit of visual awesome" start? What made you want to first get behind the lens?

Dean Bradshaw: I suppose it began as a child - always sketching and drawing between the paragraphs in my school books and then moving onto working with oil paints in high school. I got a point-and-shoot digital camera for my 18th birthday and was hooked. I became passionate about learning everything there is to know about photography and here I am today, on the same journey only now with more knowledge and better toys. I'm a very visual thinker and love how image making allows me to create the images that I see in my mind.

JL: How did your chosen subject matter evolve over time? What made you move from animals to scenery to people?


DB: I started out doing macro photography of reptiles. I worked with lizards and snakes in the Australian Outback, capturing and documenting them as part of large scale environmental impact fauna surveys. I had an intense fascination with photographing these amazing creatures using small hot-shoe flashes to carefully sculpt their intricate patterns and forms. It was almost like product photography, except my subjects could be difficult to work with. Thinking about it now, this process taught me a lot about lighting, especially about using light to build depth, dimension and texture.

As I started to travel more, to the most remote parts of the Australian Outback, and eventually Africa and South East Asia, I learned that I enjoyed photographing people. I started doing travel magazine work, but ultimately realized that it is a difficult way to make a living. My true interest was in creating images rather than finding them. I had originally been a painter, so the transition to building composites and creating conceptual imagery wasn't as crazy as you might think - I just took an interesting road to make that realization.


JL: What experiences in Australia did you bring with you to the U.S.?

DB: At the start of my career I was part of a commercial studio collective in my isolated hometown of Perth, Western Australia. It was in this environment that I started honing my lighting skills, working with studio lights and different lighting modifiers. At the same time I was working on travel assignments for magazines and developed my skills in photographing people and illustrating visual stories. I think starting out from humble beginnings in a town devoid of a large photo industry and extremely isolated in general meant that I have always valued being in the U.S. - especially California. The U.S. truly is a land of opportunity.

JL: You say you like to tell stories with your photography. What kind of stories drive your passion? What stories have you been able to tell with your photography?

DB: It's a question I'm asking myself every day, as it is the best way to continue creating meaningful work. Much of my work is either portraits or conceptual scenes. For portraits, I try to make my subject a character in some kind of narrative, so that the image represents a story or an idea. Sometimes those characters are based on the actual person, other times the person serves only to represent an entirely fictional character, in the same way an actor would in a feature film.


I still really enjoy traveling, and also doing work which gives back to the world. Late last year we traveled to Uganda with the non-profit Invisible Children to create images for their KONY2012 campaign. Those images will be out later this year. I feel honored to be able to help such an amazing group who are fighting for a cause that I believe in, to create imagery which will continue creating awareness about what is going on in Central Africa. My camera is like a key to amazing experiences and I love photography as much for the images I create as the journey I'm on in creating them.

JL: In keeping with this idea of telling stories, do you ever think you will parlay that into videography?

DB: Commercially, motion is something that is becoming more and more important to integrate into a photographer's skill set. There is a lot of crossover between the mediums, but video becomes even more complex in some areas where camera movements, acting and sound integration come into play. I'm already planning a number of motion pieces this year, and excited at the newfound digital renaissance which is occurring as high end video equipment becomes more and more accessible. For now, still images remain my focus, though who knows what the future may hold.

JL: Clearly you have a very unique post processing style in all of your images. Was this something that was taught to you or did you discover it on your own?

DB: I developed my style of post processing through learning from resources online and experimenting as much as possible. I also picked up certain techniques from others along the way, having worked for a short period as a full-time retoucher. In my mind the best way to learn strong post processing is to refine your taste so you know what you'd like to achieve and then master the technical side of the software so you know what you need to do to achieve it. The internet has leveled the playing field as far as learning the ins and outs of Photoshop. What is more difficult to learn is attention to detail, taste and refinement. I'm constantly learning.

JL: What software do you use? What is the total post processing time for a shot like this on average?

DB: It all depends on the image. Some of my images require only stylistic retouching, which means color and contrast enhancement while others require skin retouching and others still require compositing (combining multiple images into one final composition). All my images have some amount of stylistic retouching to create the "look" that is typical of the images I create. The most time consuming images are the ones that require stylistic retouching, skin retouching and compositing. A good example of this is in one of my latest campaigns for the athletic brand Star Trac. We photographed eight different athletic scenes and some of the final compositions were composed of 10-15 separately photographed images. In those cases, images can take many days to finish.

JL: Understanding that light is essential for good photography, could you give us some insight to your strobist techniques and equipment?

Understanding light and how to shape it is one of the most important elements in doing what I do. My images are based on carefully crafted lighting, in most cases using more than three lights (sometimes as many as eight to ten). I like to use multiple light sources as it allows me to sculpt a scene and build depth and dimension by creating contrast and mood. For this reason I'm very comfortable working in studios, where I like to work with sets or photograph elements that I?ll be combining with location imagery in post production. The control offered by the studio environment is crucial for some kinds of images, but much of what we do there can be done on location using generators - only it often becomes more logistically difficult. I'm always learning and experimenting with different lighting modifiers and ways to use light. As far as equipment, I use a range of different strobe systems and modifiers depending on what I'm trying to achieve.

I learned to light through experimentation, absorbing as much as I could from reading about lighting and ultimately by shooting as much as possible and being aware of the kind of light that I am most attracted to. I think all those things are important in learning about lighting. It's important to be in tune with your taste, the type of lighting you are drawn to. It's also important to understand the universal concepts behind why certain types of light elicit certain types of atmosphere and mood. For photographer starting out, learning about lighting can be intimidating so I always recommend people read David Hobby's great lighting blog, Strobist.

JL: Just looking at your images, a person may not realize the enormous amount of work that goes into each final image. Could you tell us how many people are employed (not including models) on any given shoot? Also how long does a shoot last?

DB: Production is a huge part of making the kinds of images we make. it all depends on the project. For larger ad projects I hire a producer to manage the production. In my mind, the best shoots are based on having people who are great at what they do manage all the relevant aspects of the shoot. In saying that, some of the best images can be made with a small crew and an intimate, spontaneous shooting environment. It all depends on what we're trying to achieve. A typical crew for me is a producer, two to four assistants, digital technician, prop master, hair and makeup and wardrobe stylist.

Shoots can range in duration but are usually organized into one day segments. The expenses are based on day rates so for that reason we try to maximize the amount we can achieve in a day. For sophisticated setups we might only work on one to two images per day. For others we may shoot a number of different assets to be recombined in post production - where the assembly and image-making continues.

JL: Can you tell us what camera, lenses, etc. you use?

DB: Like with lighting, I use whatever camera system is most suited to the subject. For ad work I favor shooting with a medium format system. When I'm shooting fast paced action I will oftentimes use a 35mm system. To me the most exciting developments in camera systems are the hybrid cameras made by RED and others. They are still not at a point where they can compete with dedicated stills cameras, but in the not-so-distant future it will be nice to be able to use the same camera to shoot both stills and video.

JL: How did you get into commercial photography and why did you choose it over other avenues?

DB: I'm a big believer that you can do anything you set your mind to. For me, I decided that creating images was what I wanted to do for a living - so I took the steps necessary to making that happen. Before that shift, I had decided that being a field biologist was what I wanted to do, so I did that for a few years, working with native Australian wildlife all across the arid Australian outback. For me photography is as much a lifestyle as it is a pursuit - It has taken me all across the world and has allowed me to meet some amazing people. I feel very lucky to be able to do what I do.

To see more, visit DeanBradshaw.com.au or connect with Dean at Facebook.com/DeanBradshawphoto or on Twitter @deanbradshaw.