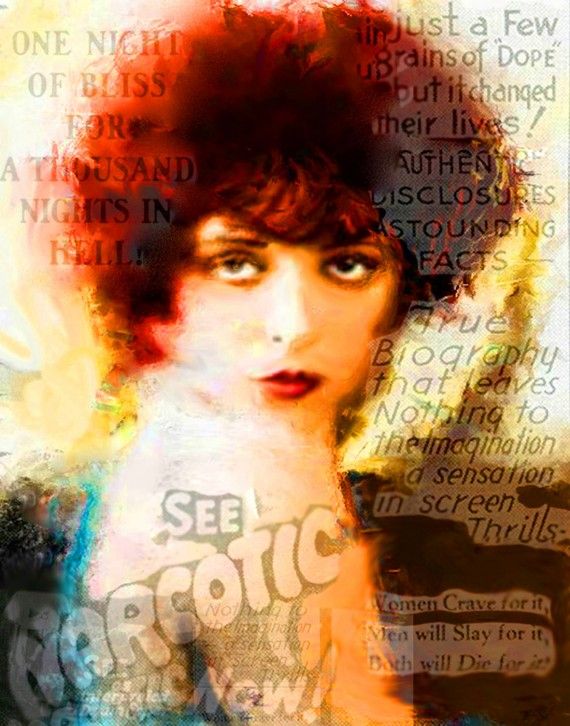 Photo Courtesy of Leah Devora
As a contemporary
mixed media
pop artist, Leah Devora is inspired by her surroundings, whether it's her southern roots or the big city of New York. These days, Devora's inspiration comes from the City of Angels and its celebrity-driven culture.
An artist since childhood, Devora has worked as a professional artist for nearly a decade. After moving to Los Angeles, Devora created a unique style and approach. Living in Los Feliz in an environment of Old Hollywood and consumer culture, she started her LA Landscape series, which has various installations and pieces, all involving parts of Angeleno culture, from freeways to silent film stars.
Devora's works offer the viewer different angles from which to see the piece, an effect she produces by layering different media into a collage format. To give the works dimensionality and offer different angles, Devora layers different objects into her paintings; language and text are also included in the pieces.
Her recent foray into politics, The Obama Project, is a social commentary on America's political landscape, although she shies away from making it her own point of view. Instead, the viewer can see what the focal points of the current Presidency are, from gay marriage to unemployment, in each multi-layered painting.
The Dating Project, Voices, is Devora's new upcoming work. The installation will be held in downtown Los Angeles the first week of January. It will feature layers of men's and women's combined voices talking about dating in the modern world. The exhibit, which will include light, sound, text and images, will be interactive and invite visitors to leave their own voiceprint on the dating scene.
To view Devora's art and learn more about the self-described "pop culture sponge," visit her website at
LeahDevora.com.