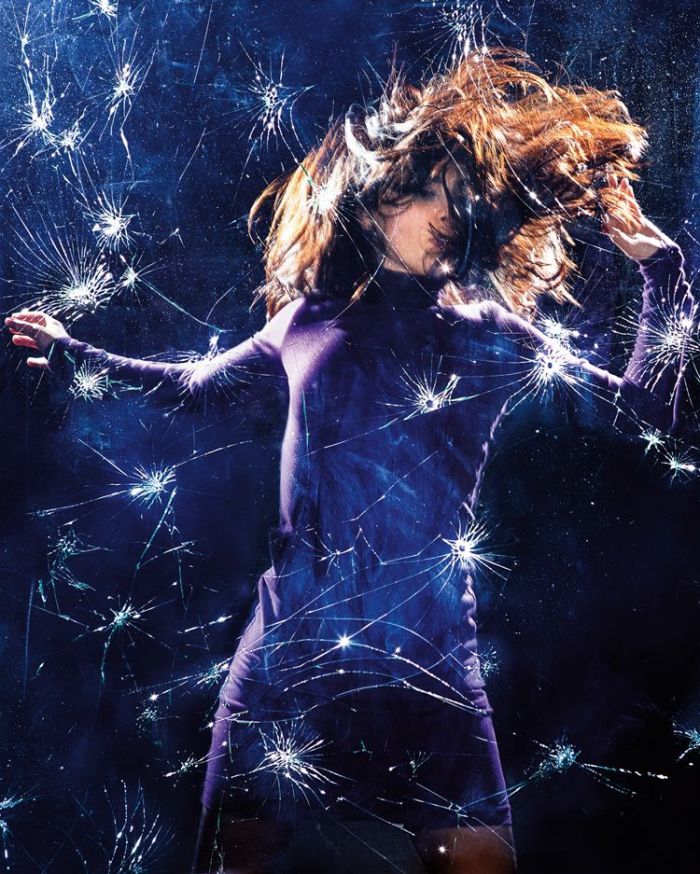 Photo Courtesy of teNeues
Photography
can transport the viewer into other worlds, be they set in the reality of the photographer or in a surreal version fit for Salvador Dali. Many artists choose to focus their attention on women and the sensual stories they tell through their body language and surroundings, creating worlds of false promises and adventure. In his new book, "Beautiful Disasters," photographer David Drebin invites you into his constructed world where beautiful women reign supreme and tantalize with their mystery and sexuality, turning the observer into a willing voyeur.
Drebin studied at the Parsons School of Design in New York City, graduating in 1996, and quickly established himself as a photographer to keep an eye on. His first solo exhibit was in 2005 at Camera Work in Berlin, a gallery for contemporary photography, and soon after published his very first photography book, "Love and Other Stories." Since, he's had several exhibitions all over the world, including the Galerie de Bellefeuille in Montreal, the Contessa Gallery in Ohio, and the Fahey/Klein Gallery in Los Angeles, and has released four additional publications.
Many of his photos explore grand cityscapes, presenting them through a very dreamlike filter which lends them an endless cinematic quality. "The distinctive tension and depth in his pictures arise from the free combination of such differing topics as humor and sex, melancholy and sex, and melancholy and humour," says his official website. He's also worked with various celebrities, including Eric Idle, Kevin Bacon, Emily Blunt, Bradley Cooper, Charlize Theron, and John Legend.
"Beautiful Disasters" places stunning women in various settings (from New York to Istanbul), each meant to pull specific reactions from the observer: Who are these women? Where have they been? Where are they going? With the book's 93 photographs, Drebin intended to create a visual narrative around each woman, relying on the imagination of the observers to weave their own unique stories around the image. You may recognize some famous faces, but the characters they portray are as anonymous as ever.
If you're a fan of Drebin's work, this book will certainly be a good thing to have on your coffee table. With a Fall release date, this book is also being offered as an archival volume in a Limited Edition run of only 50 copies. Costing $2,800, each copy will come in a red clamshell box and will include a signed and numbered print. If you're not interested in the Limited Edition, the standard copy will cost $95.
All photos © Beautiful Disasters by David Drebin published by teNeues
For more information on Drebin, visit
DavidDrebin.com
.
To check out "Beautiful Disasters" visit
teNeues.com
or
Amazon.com
.