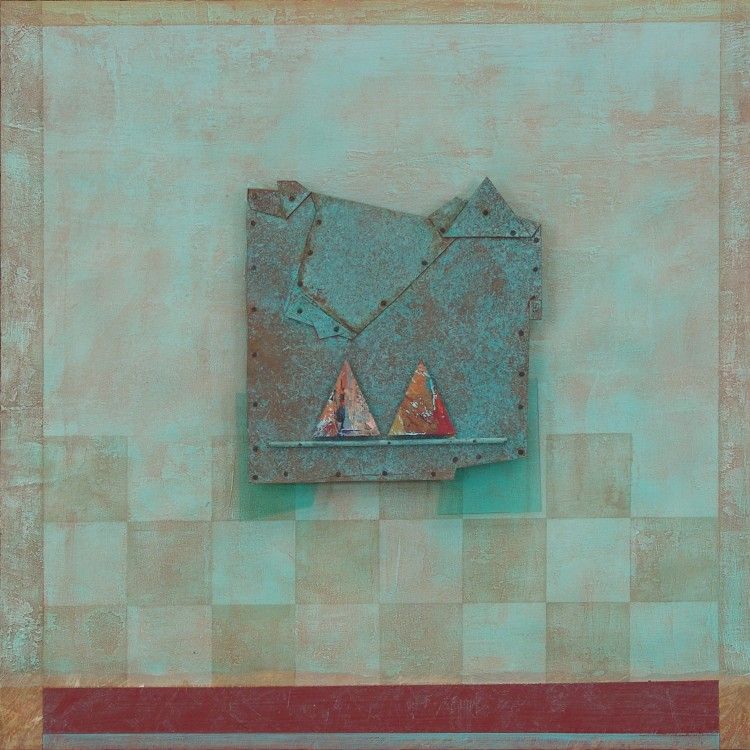 Photo Courtesy of Salvatore Pecoraro
Many artists like to visit their past work, sometimes reevaluating them to create something bigger and better. Salvatore Pecoraro is one such artist, breathing new life into his old pieces. On top of being a working artist, Pecoraro has over forty years of experience teaching art. These days, Pecoraro is retired from teaching but continues to create paintings and sculptures, inspired by the past and moving them into the present.
Not one to be labeled by typical terminology, over his long career Pecoraro has been referred to as a photorealist, an illusionist and a constructionist, depending on his materials and ideas. Whatever he has worked on, or been labeled, he has continued to evolve and is always an artist telling a story. Citing as an early influence the artist Richard Diebenkorn, who exemplified for a young Pecoraro the qualities of an artist, he has continued to grow and keep abreast of the art world's ever changing trends and fascinations. Currently, he's working on an upcoming exhibition that includes his famous "365 Skies 1970" series.
In 1970, Pecoraro took a picture of the sky at least once a day for the entire year. He painted each day with an airbrush and assembled them together to create a massive piece that is 7 feet high and 52 feet wide.
Currently, Pecoraro is rethinking the past and introducing a new vision with his "2nd Encore Series," using mixed media with images of past work incorporating them in the new paintings.
The "365 Skies 1970" series is set to be the center of attraction for an upcoming exhibit at The Triton Museum in Santa Clara, California from July to August 2013. Along with the new large-scale piece will also be other works from Pecoraro's early days as an artist, all the way through to the present.
More about Salvatore Pecoraro and his undertakings can be found at
SalvatorePecoraro.com
.