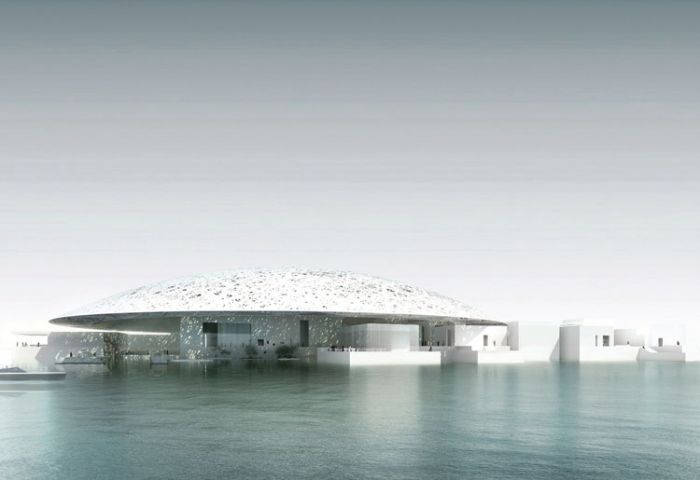 Photo Courtesy of Abu Dhabi Tourism & Culture Authority
Abu Dhabi is home to an array of luxurious attractions, impressive structures and a shopaholic's dream of malls and extravagant shopping centers, and it now has
fine art
to add to the list, as it will be the home for the second Louvre Museum.
Set to open in the Saadiyat Cultural District in 2015, the Louvre Abu Dhabi was just awarded the construction of the Louvre Abu Dhabi by Tourism Development and Investment Company (TDIC) to the Arabtec-led joint venture with Constructora San Jose SA and Oger Abu Dhabi LLC following a tendering process. With a contract valued at AED 2.4 billion, this marks a major milestone in the development of the Louvre Abu Dhabi.
Of the contract, Sheikh Sultan bin Tahnoon Al Nahyan, Chairman of Abu Dhabi Tourism & Culture Authority and TDIC stated, "The awarding of this contract confirms Abu Dhabi's commitment in developing iconic museums in the Saadiyat Cultural District, in line with the vision of HH Sheikh Khalifa Bin Zayed Al Nahyan, President of the UAE, and the direction of HH General Sheikh Mohammad Bin Zayed Al Nahyan, Crown Prince of Abu Dhabi and Deputy Supreme Commander of the UAE Armed Forces, aimed at transforming the Emirate into a hub of world cultural exchange. When Louvre Abu Dhabi opens its doors, it will mark significant progress in cross-cultural dialogue through its universal themes and diverse exhibits."
This museum's design is a far cry from the decadent, 12th century building of the Louvre in Paris, opting for a mushroom-shaped structure with a roof that has been described as a geometric lace dome designed primarily as a shading canopy to protect the outside plaza and building below. Designed by the Pritzker-price winning architect Jean Nouvel, the museum will encompass an area of 64,000 square meters conceived as a complex of pavilions, plazas, alleyways and canals so that the museum will resemble a city floating on the sea.
The museum is gathering a collection that will showcase artistic achievements from different cultures around the world, and its own permanent collection through the loans of 12 French Museums including Musée du Louvre, Musée d'Orsay, Musée du Quai Branly, and Centre Pompidou.