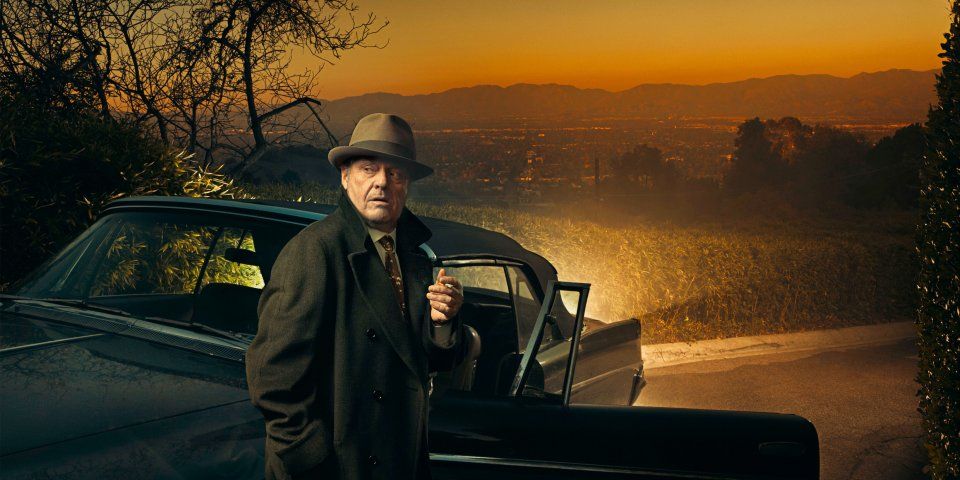 Jack Nicholson; Photos Courtesy of Taschen
With a career that's lasted over 40 years, everyone knows Annie Leibovitz by now. The iconic artist was the chief photographer for Rolling Stone, the first contributing photographer for Vanity Fair after its revival, and has been behind some of the most famous advertising campaigns. Many may try and copy her, but her portraiture style is instantly recognizable as something inherently her own. With so much work in her catalog, it must have been quite the feat to collect her photos in a SUMO-sized book for Taschen, but she did it and the art world rejoices. [Warning: One of the following pictures is NSFW]
Richard Nixon's helicopter
The book includes work she did for Rolling Stone in the 1970s and extends all the way through to present day. The sheer breadth of her range is emphasized by the collection's bookend photographs—a black-and-white photo of Richard Nixon's helicopter taking air from the White House lawn after he announced his resignation as president in 1974 and a color portrait of Queen Elizabeth II taken in 2007 in Buckingham Palace.
Lady Gaga
Full of iconic photos (like the one of John Lennon and Yoko Ono entwined in bed) and rarely seen shots, the photography tome features pretty much every type of creative personality, from actors to performance artists, and big figures in politics, sports, business, and journalism.
The Leibovitz collection comes in two different editions: The $2,500 Collector's Edition and the $5,000 Art Edition. If you choose the Collector's, which is limited to 10,000 signed and numbered copies, you get to pick one of the four different dust jackets—Whoopi Goldberg (Berkeley, California, 1984), Keith Haring (New York City, 1986), David Byrne (Los Angeles, 1986), and Patti Smith (New Orleans, 1978).
Keith Haring
The Art Edition (which isn't available quite yet) allows you the full set of four dust jackets and is limited to 1,000. It also comes with an archival pigment print featuring Keith Haring that is signed by Leibovitz. Regardless of which edition you choose, you'll also get a tripod book stand that was design by Marc Newson.
Scarlett Johansson
Sharon Stone, Anjelica Huston, and Diane Lane
Tony Curtis and Jack Lemmon
David Byrne
Patti Smith
Whoopi Goldberg
Queen Elizabeth II
The Sopranos