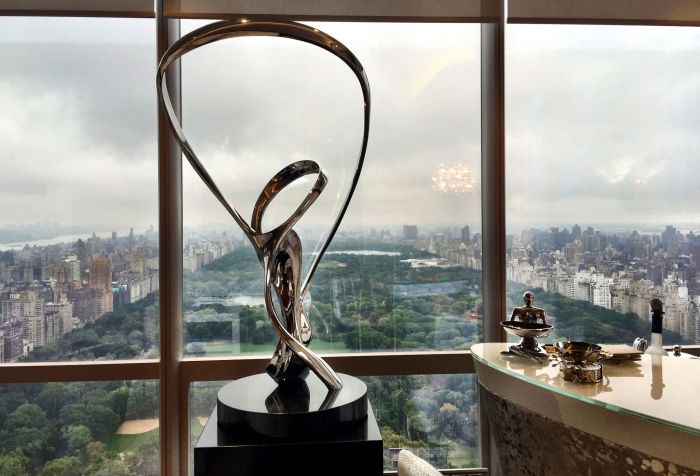 Photos Credit: Spar Street
Spar Street believes that there is a fine art to living life. As a painter, sculptor, and humanitarian, he has garnered international acclaim for both his artwork and his commitment to helping others live meaningful lives. His inspiring pieces have attracted the attention of Fortune-500 CEOs and spiritual leaders alike. In an art world increasingly dominated by cynicism, banality, and the infamous reverberations of an "airless echo chamber," his open-hearted worldview is a breath of fresh air.
Street's works of art have appeared in luxury cultural epicenters around the world, including New York, London, Aspen, Switzerland and most recently Art Basel in Miami. His upcoming shows are slated to for Vail, Dubai and Monaco. We spoke with the artist about his past, process and philosophy for finding fulfillment in the 21st century.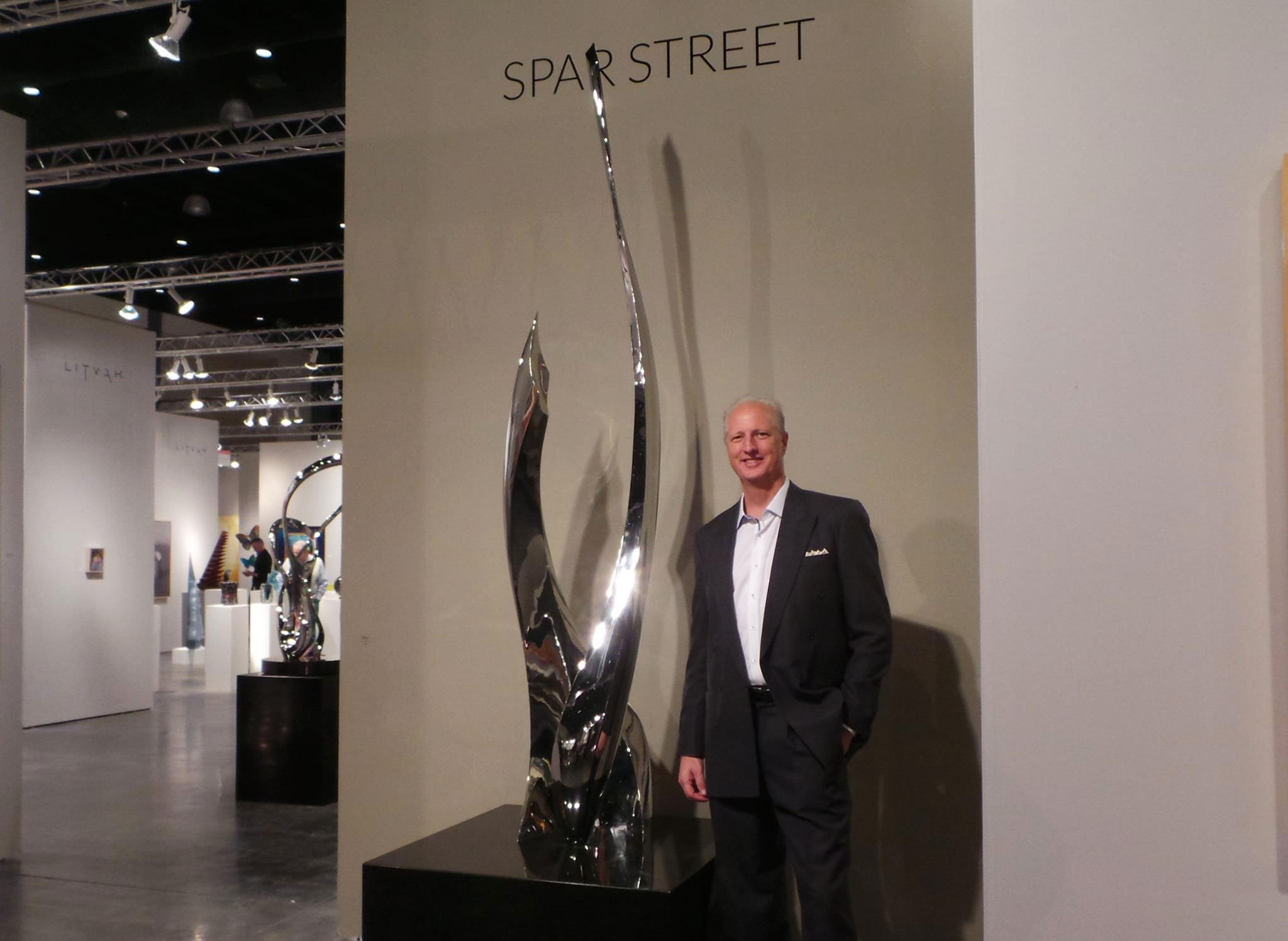 JustLuxe: Tell us a little bit about yourself.
Spar Street: I've been a painter and sculptor for more than three decades, but I didn't start out that way. By the time I was 24, I had already found success in many areas of my life. I had won championships in freestyle skiing, and at the height of my career, I was in the top 16 in the world. As an entrepreneur, I had raised over $530 million dollars for environmentally and socially-responsible interests. Then, one day, a friend asked me two questions that changed my life:
"If you could do anything with your life, what would you do?" he said. I replied enthusiastically, "I would windsurf, ski and be a full-time painter and sculptor." Then he asked, "Why aren't you doing it?" I knew right then and there that I was going to live the rest of my life for passion, not for excuses. I quit everything else I was doing and dedicated my life to making art, and I have never regretted it. I have been inspiring people with my art ever since.
JL: You're a sculptor and a painter. Which came first?
SS: Painting and sculpting have both always been part of my career. I used to be more focused on painting, but over the last 15 years or so, I have been drawn to expand on my sculptural career. I have seen the impact that three-dimensional icons can have on a community. Most recently, I had the pleasure of seeing my sculpture The Agent of Change used as the focal point for an international conversation about the empowerment of women. Sculptures can light up a group of people and provide them with something to gather around, something to carry the torch of their highest ideals.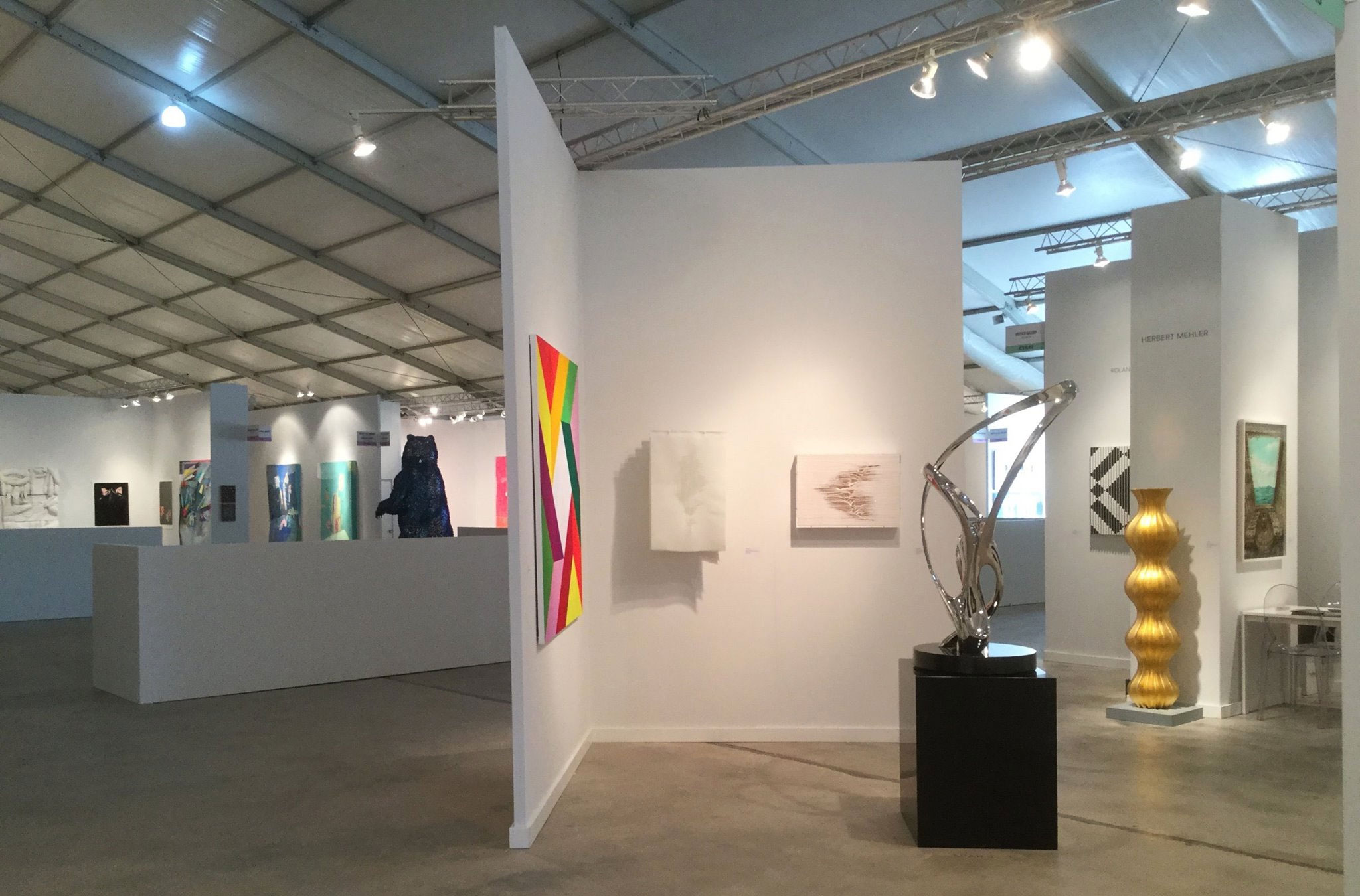 JL: Do your sculptures and paintings reflect each other in influence and process?
SS: When you look at my paintings, you will see sculptural elements; sculpted paint sometimes rises more than an inch from the surface. When you look at my sculptures, you will see the same integrity of line and form that is present throughout my works on linen or canvas.
In terms of their influence and inspiration, both my paintings and my sculptures are meant to invoke and evoke aliveness, passion and a certain quality of wakefulness in the viewer. In this world of to-do lists, distractions, obligations, judgments, fear and guilt, we all too often lose touch with what matters most, and my artworks are meant to be icons that bring us back to ourselves. I try to make art that explores the essence of being truly alive and deeply engaged with the world around us.
JL: I can tell you have a very unique vision and intellectual process behind your work. Your pieces are created to help people accomplish multiple feats: develop inner strength, remind us what's most important, build relationships, and do satisfying and meaningful things with our lives. Can you elaborate on this a bit?
SS: Life is an amazing, profoundly beautiful, rich and fulfilling experience; but only when we are centered, awake and aware of what matters most. To me, this means that we must strive to tap into something bigger than ourselves, and be courageous enough and vulnerable enough to share our gifts with those around us. When we are not connected to these aspects of being alive, life feels more like suffering. I know how much I try to stay connected to what is meaningful, and I know that most of us have moments when we need the help of others to re-establish this connection. I make artwork to serve this purpose.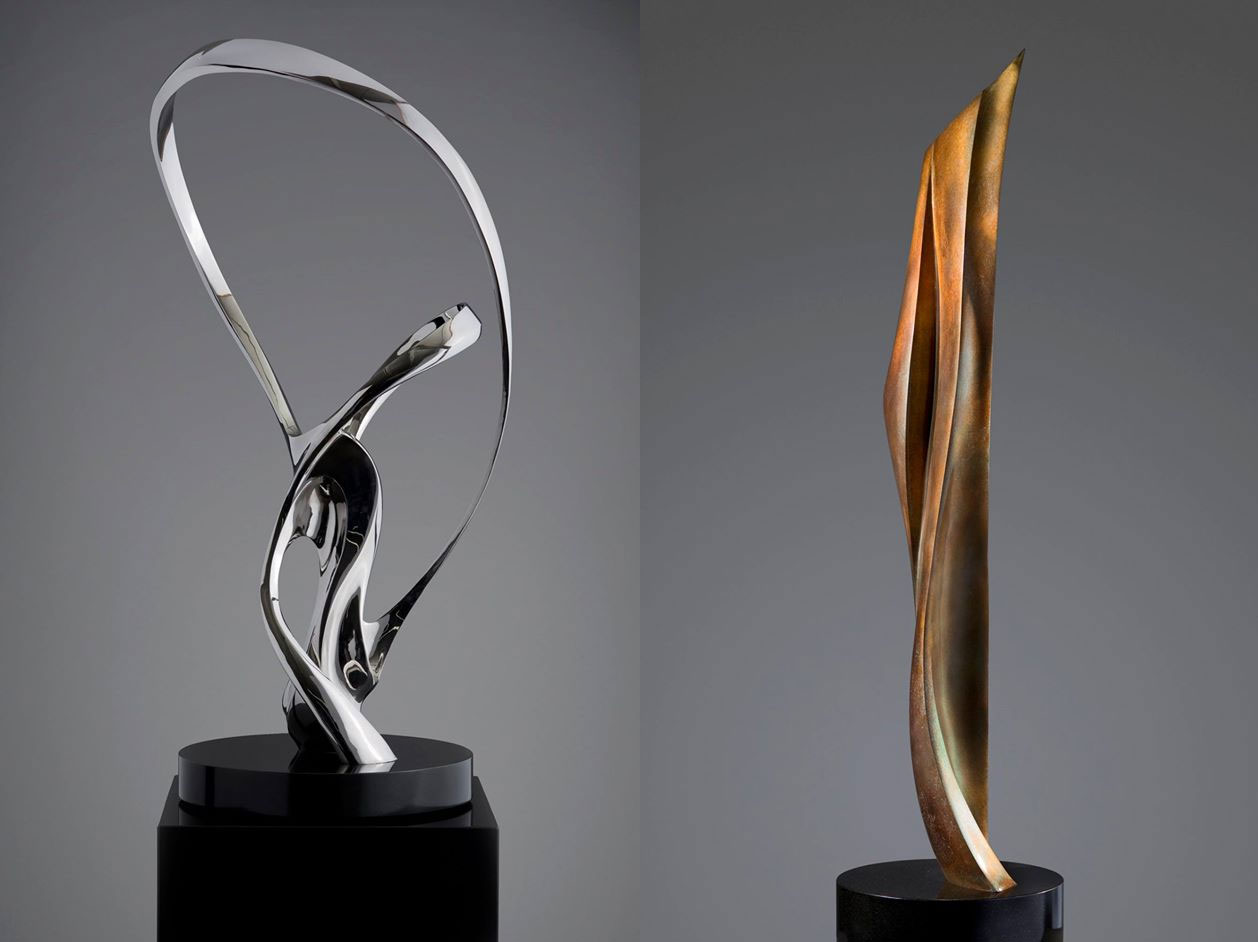 JL: You've worked with quite a few notable institutions and collectors. What was it like to get to that level, and how has working with these leaders changed your work or vice-versa?
SS: Clearly, it's been an amazing ride! Working with luminaries from the worlds of business, sports, music, and spiritual awakening has been a blessing I could not have imagined had I not lived it. My life has been touched by so many inspiring leaders: Claes Nobel, Ted Turner, Sir Richard Branson, Dame Jane Goodall, Eckhart Tolle, Adyashanti and many others whom I admire greatly for their contributions to humanity. They have given me heart in so many places where I had no access to my heart; where I could not feel the goodness and grace that abides at the core of my being. That I have influenced their lives in similar ways is deeply satisfying to me.
On a more professional level, my work has held the light of transformation and healing, and lifted the quality of each of my relationships. It continues to make me more of the man, the friend, the husband, and the father I want to be. Now I am looking to work with international institutions whose missions are meant to uplift and inspire, which lights me up in a way I never thought possible. It is an honor and a blessing to know that my art is helping to shape society more and more into the ideals of equality, justice and peace.
JL: What is the personal process that goes along with your mission as an artist?
SS: My personal process in creating my artworks is to stay connected, to the best of my ability, to the great power—the quiet presence that abides as love, beauty, and goodness in the depth of every heart. When I paint and sculpt, I allow this connection to flow through me unimpeded;it is as though the living presence is painting and sculpting through me. My experience has been that my collectors experience that same presence from my work.
My goal is to leave this world a better place for my daughter and all future generations; to contribute to the improvement of our culture; to add something of true value to the lives of collectors, to art history, and, if I can, to human history as well.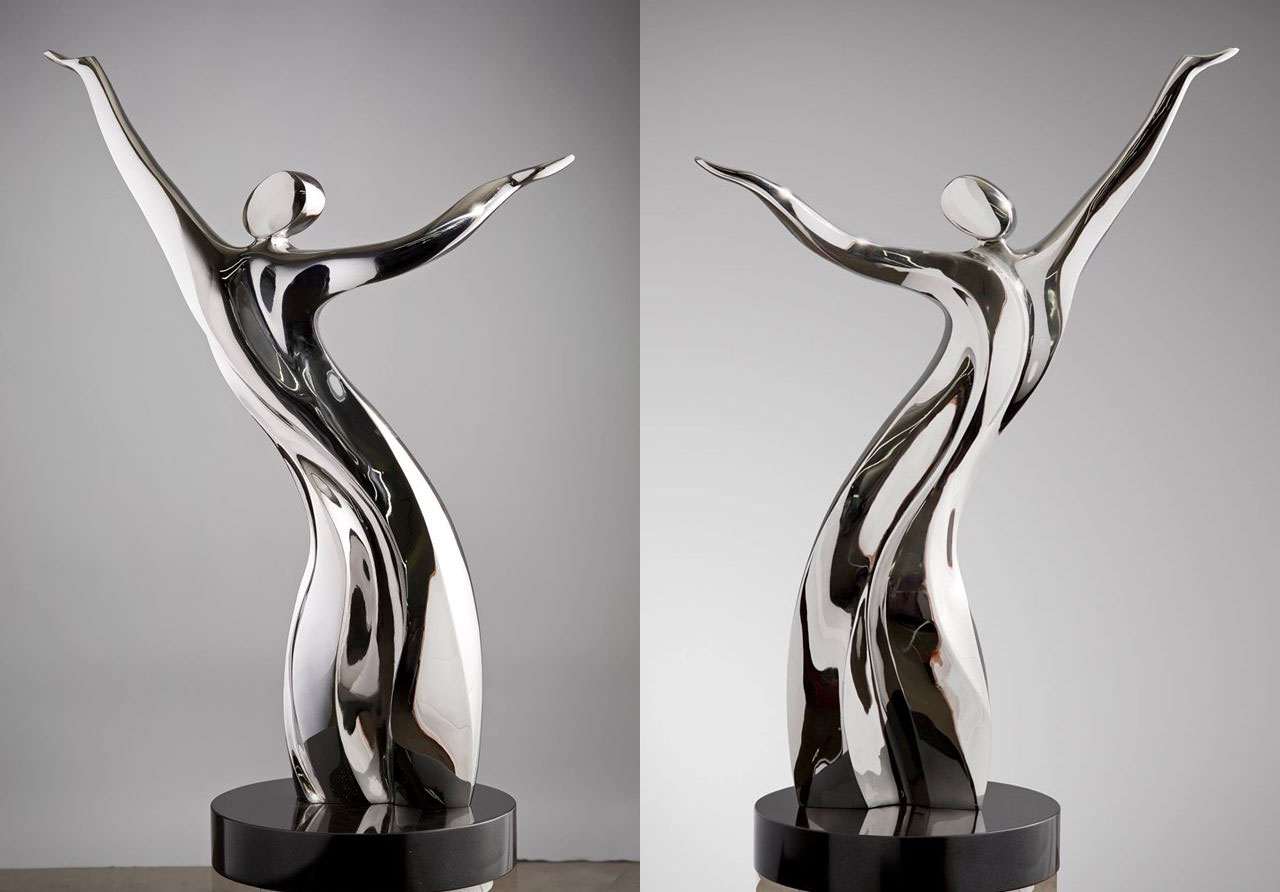 JL: Can you tell us about the physical process of creating your sculptures?
SS: I have an extensive, 22-step process for making sculptures that uses an updated version of the 3,000-year-old process of investment casting. Each piece takes several years, beginning with an original sculpture made with plaster on a stainless steel armature, and ending when it is finally molded and cast into stainless steel or bronze.
Casting sculpture is very much a team effort, these need to maintain jewelry-like perfection in a very large scale. My sculptures are cast by extremely-expert artisans at American Fine Arts Foundry, which is the only foundry in the world entrusted to cast the only sculpture known to have been created by Leonardo da Vinci. I'm a perfectionist and they work with me every step of the way. The work demands it.
JL: One of your sculptures was recently used by UN Women for their Agent of Change award. Can you tell us about that experience?
SS: Eight years ago, I was awakened in the middle of the night with the vision of a sculpture. The vision was so vivid and compelling that I immediately got out of bed and drew pictures of what I had seen, and wrote page after page about how it could be used as a vehicle to honor those who were making a difference in the world. That vision would eventually become the Agent of Change sculpture.
After seven years of honing, improving, and perfecting the sculpture, I was invited to a meeting at the offices of UN Women, whose mission to bring about peace is close to my heart. We talked about making Agent of Change into an award, and in September of this year, we were able to present the first three Agent of Change Awards.
Seeing my sculpture handed out as an award by UN Women brought tears to my eyes—tears of full-hearted, gratitude-infused, uncontained happiness. The Agent of Change Awards ceremony was an acknowledgement of a dignified and noble stand for what is right, and for the greater good of humanity, and it was an honor to see my art become a tangible embodiment of meaningful engagement, openness and trust, passion and compassion.
JL: What are you currently working on?
SS: I have upcoming shows in Dubai, Aspen and Vail, so we have been busy in preparations. We are already working to advance the idea of having monumental Agent of Change sculptures in various countries to help promote the empowerment of women (and the empowerment of men so they can appreciate the value of being in a world full of powerful women). I also have two significant sculptures in the works and three paintings, each radiating the essence of qualities that I want to embody deeper within myself and want to see more of in our world.
JL: You're a philosopher as much as an artist. Would you leave us with some closing words of wisdom?
SS: Life is either lived for excuses and fear of judgment, or authentically, fully expressing what is palpable in the heart. I believe that we all aspire to greatness, and that we all encounter obstacles in bringing our best into being. I try to create artwork that reminds us of our moments of high resolve. The purpose of my art is to support us, to lift us from life's myriad distractions, and to give our soul a place for renewal. Art has been a driving force behind humanity's every significant transformation, and I want to help inspire everyone to contribute their own unique voice.