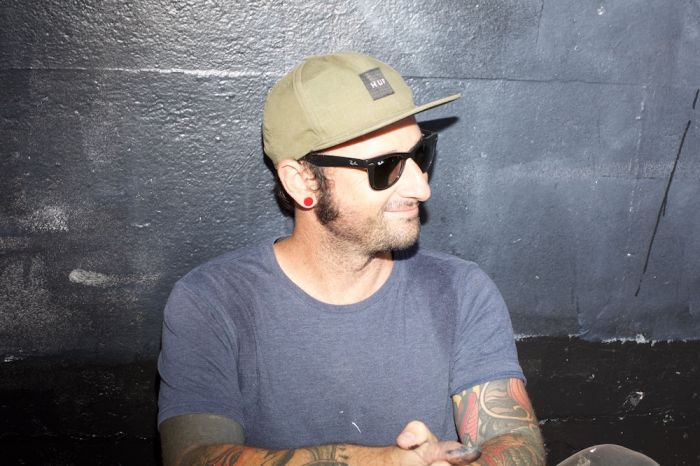 Photos Credit: Brad Robson
Australian artist, surfer and traveler Brad Robson brought his skills to New York City to explore his inspiration and drive for a career in the arts. While studying graphic design at the School of Visual Arts in NY, Robson's vision for surface, composition and especially, dimension, began to take precedence over everything else. With an impressive resume and list of revamped exteriors, including a nearly 50-foot mural just outside of Barcelona, Robson continues to generate a new environment with his astounding work. His paintings, mainly abstract portraiture, recently caught the attention of gallerists in Los Angeles, California, entrusting Robson with the exterior of the Vintage Los Feliz Theatre (and the faces of renowned stars such as Cate Blanchett and Morgan Freeman). Here, Robson tells JustLuxe about his path to worldwide recognition.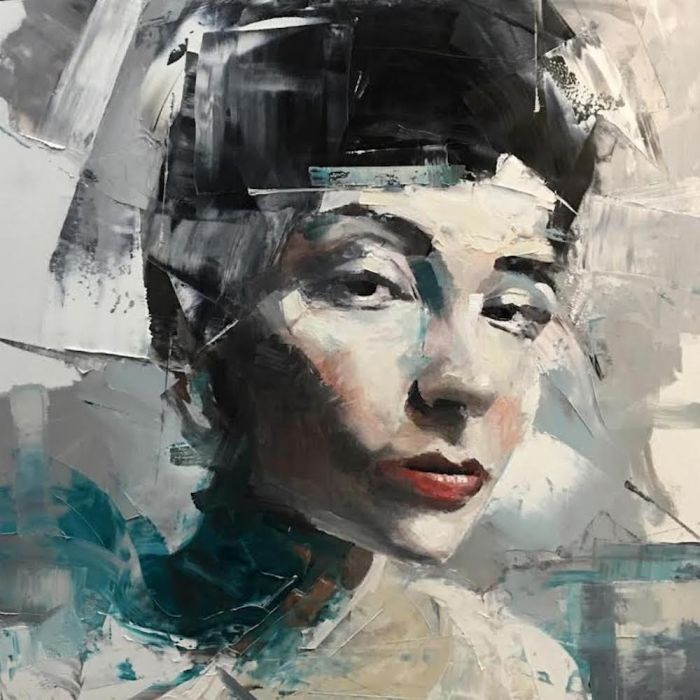 JustLuxe: How did you first become interested in art?
Brad Robson: I remember drawing Star Wars figures at an early age. When I finished one particular drawing I remember vividly running around the house, just ecstatic! It was like no other feeling I had ever felt. I guess this naive and innocent moment in time was the beginning. The calling as an adult would have been after re-designing a Flaming Lips album cover in college. I had such a breakthrough with this project. It was a real insight into my talents, my belief in myself was engaged and turned up high.
JL: When did you start painting?
BR: I really loved designing album covers, it brought out my talents in illustration. I was never introduced to fine art at school or college. It just wasn't an option. This is why I studied graphic arts. The thing I take away from my graphic art studies is the innate passion and drive to create for me and nobody else.
JL: What have been some of your favorite projects?
My favorite projects include the large square paintings I did for the Four Season in NYC, this being equivalent to a museum show. I also really enjoyed my 46-foot mural in Spain and book illustrations for a the film The School, which is due to be released in 2018.
JL: How has being self-taught affected your career path and what did you study in school and has that influenced your work?
Most of my friends in Sydney are part of an art collective called "Create Or Die", which is located in a warehouse in the suburb of Marrickville. It's such an important and vital thing to have as an artist. I'm not the kind of artist that waits for handouts from the government. All of my achievements in Australia have been self-driven. Honestly, I like to travel to broaden my horizons away from all that is familiar to me.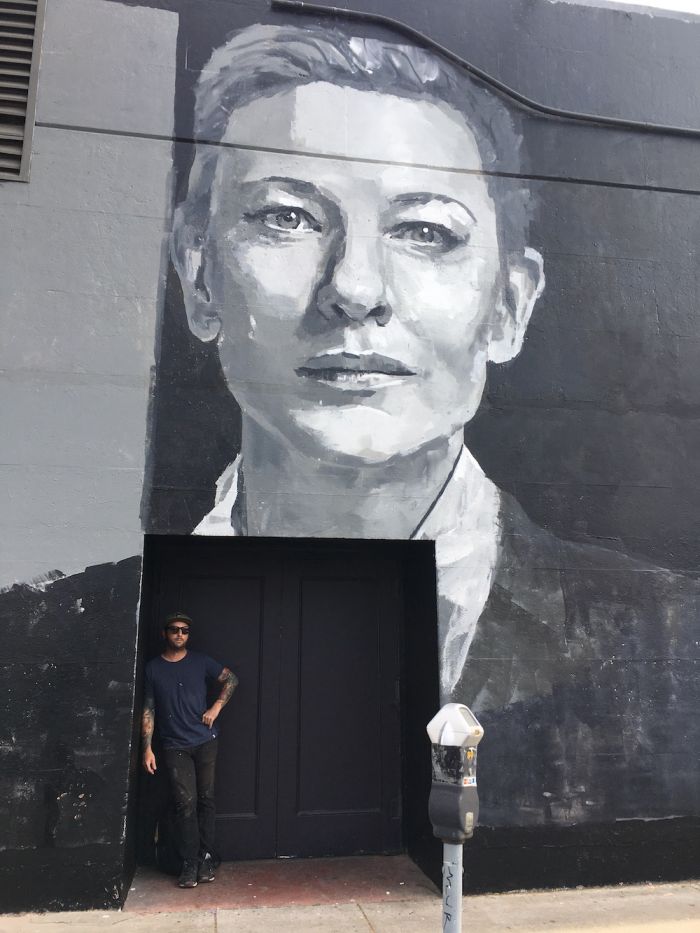 JL: How would you describe your art?
I consider my art as a reflection of all that I am. Recently, I watched a favorite film of mine called Downtown 81 starring Jean-Michel Basquiat. As he's walking downtown in NYC past the Guggenheim, he says, "Marble, tar, oil and steel," as a way of describing the city. I think this sums up my work. The influence of industry can be seen throughout all of my work. We are a product of our surroundings.
JL: What is the difference in your process between doing murals and canvases? Is there a difference between your commercial works and your fine art?
My mural work is directly driven by my studio work. The art in mural art is replicating that studio aesthetic on a wall, and I'm still learning how to do this. Every mural is different. I also like to paint freehand murals, which is when the magic really happens. Last year I painted a gate on the Lower East Side, as part of the "100 Gates Project," and this was painted freehand and at night—the best time to paint on the streets of NYC.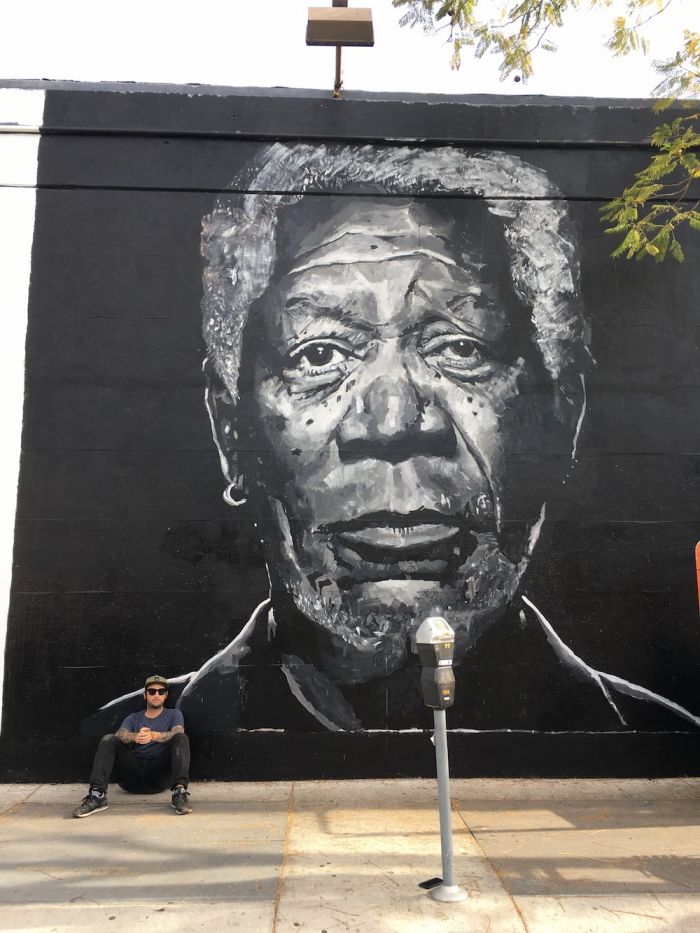 JL: Where does your inspiration come from when you paint?
Most of my life has been working in the building industry. Once I was out of school, I worked in a factory for 4 years. I hated the confines of this space, but it gave me the hunger to break away and seek my freedom. I've been around industrial settings, steel and the city streets all my life. I also suffer from depression. All of this drives me to create, for better or worse, and it always will.
JL: What life experiences do you feel most informed your art?
What works are you currently working on?
I'm just finishing off the illustrations for the feature film The School, then I'll be traveling to LA and NYC to work on new body of work which I'm really excited about.
JL: Where can people see your art?
People can see my work at Woodward Gallery NYC and 19 Karen Contemporary in Queensland, Australia.