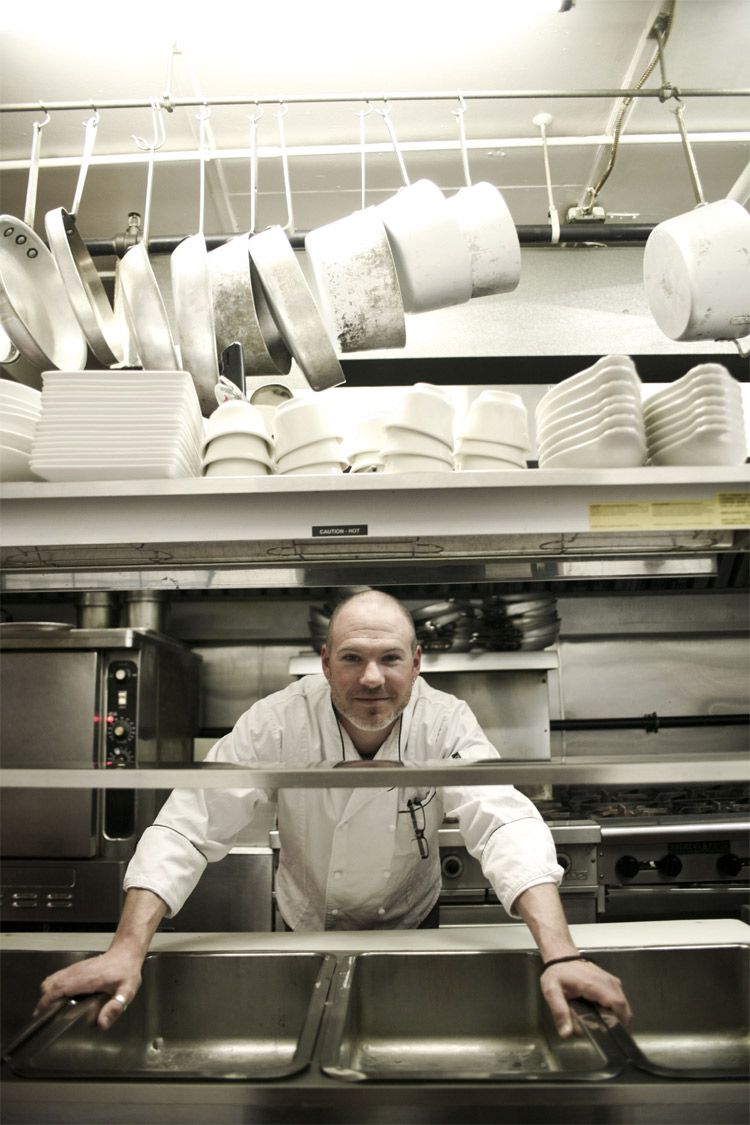 Photo Courtesy of Tides Beach Club
Chef Bryan Dame has been partial to New England for over fifteen years. A graduate of New England Culinary Institute, Dame's cooking combines the freshest local ingredients, traditional family recipes and modern technique. Starting out as Sous Chef at Simon Pearce in Vermont, Dame worked in several different capacities through the years.
From Simon Pearce, Bryan spent time cooking at different inns and restaurants including the Inn at Little Washington in Washington, VA; Opus 251 in Philadelphia; Traditions Restaurant at Lake Sunapee Country Club in New Hampshire; and the Lyme Inn in Lyme, NH.
As Executive Chef at the Tides Beach Club, Chef Dame creates menus filled with goods from local purveyors, fishermen and farmers. Bryan's approach is creative, yet thoughtful, incorporating classic family favorites with a New American flavor.
During the first week of June, Bryan will be displaying his skills at the Kennebunkport Festival 2012. Tonight, though, he shares his story with us.
Maralyn D. Hill: Do you have a favorite recipe?
Chef Bryan Dame:
My
New England Clam Chowder
with my grandfather's Clam Fritters.
MDH: What wine would you pair with your clam chowder?
BD:
I would pair the Chateau Montelena Chardonay with the chowder.
MDH: Can you pick an "ah-ha" moment in your career?
BD:
I've had a lot of "ah-ha" moments. My time at the Inn at Little Washington was one big "ah-ha" moment. I think that one of the most influential moments in my career was raising my own pigs and chickens.
MDH: Do you have a favorite cooking utensil?
BD:
My Wustof reverse-serrated knife.
MDH:
Outside of food, what are your hobbies?
BD:
Building driftwood "art," kayaking, hiking, and hunting.
MDH: What recommendations do you have for aspiring chefs?
BD:
Work hard, keep your eyes and ears open. I ran my first kitchen when I was 21 and I knew it all...by 22 I realized I had a long way to go.