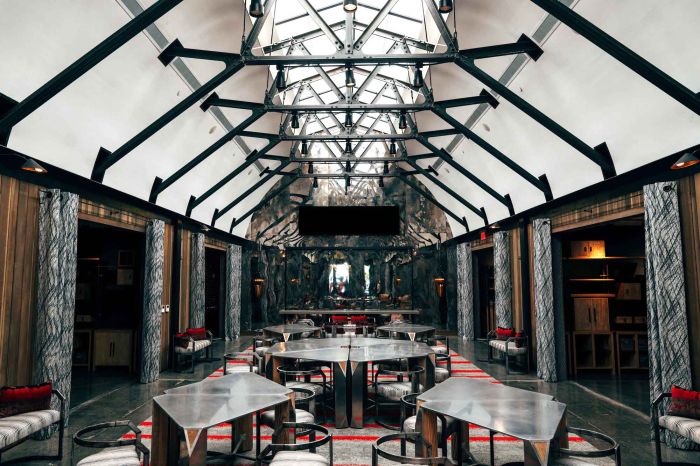 The Prisoner
Nearly 20 years ago The Prisoner, a complex red blend of some of California's best and most unusual grape varieties, changed the way we think about wine, both in how it's made and presented. From their initial rule-breaking offering – going against the gran if traditional winemaking's rules both explicit and unspoken – with a label inspired by a Goya painting, the company now has a portfolio of high-end wines with provocative names and graphics, representing some of the most coveted and compelling wines on the market today. Until a few months ago however the cult brand had no physical tasting room in Napa Valley, but it has been worth the wait, serving as a hub for The Prisoner's Director of Winemaking Chrissy Wittmann and her team, who work with over 100 growers in Northern California, as well as a showcase for The Prisoner's artisanal way of life.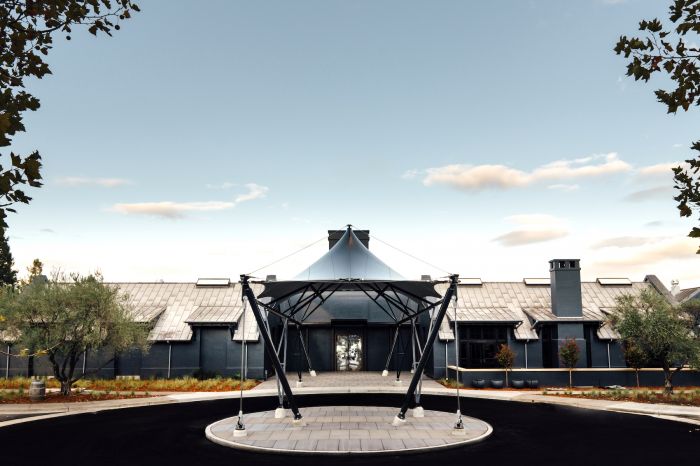 Matt Morris / The Prisoner
Located on Highway 29 between St. Helena and Rutherford, the new space, open year round, consists of a Tasting Lounge and The Makery, a private tasting space comprised of four studios each showcasing a local artisan, as part of The Prisoner's commitment to offering "unexpected, immersive experiences" apart from the usual Napa Valley fare. San Francisco architect Matt Hollis and Napa Valley native and interior design star Richard von Saal created the space as a suitable setting for The Prisoner's bold blends, taking inspiration from the brand's artistic and edgy labels, including the famed Goya painting which has become an icon along with the wine it is named after. Other blends include Blindfold, a white blend; The Snitch, a Chardonnay; Cuttings, a Cabernet Sauvignon; Saldo, a Zinfandel; Thorn, a Merlot; and Dérangé, a luxury red blend. Blasts of red, white, black and grey define the soaring space.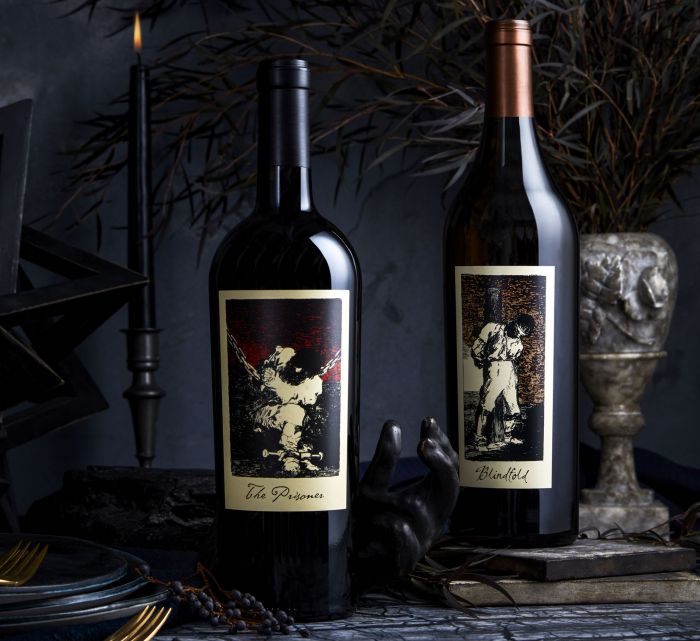 The Prisoner
"The opening of The Prisoner Wine Company's Tasting Lounge and The Makery reimagines the typical wine tasting experience," as Brigid Harris, Property Director of The Prisoner Wine Company, notes. "By offering both loyal and future fans a place to immerse themselves in the brand in a new way, we hope all of our visitors come to discover the allure of The Prisoner Wine Company." Whether you're already a devotee or just want to see what all the fuss is about, it's a way to further your wine education in an entertaining way and discover something that you have to actually travel to Napa to experience. It's not about wine snobbery, Sideways style or otherwise, just about one-of-a-kind, exceptionally good wine freed from the shackles of convention.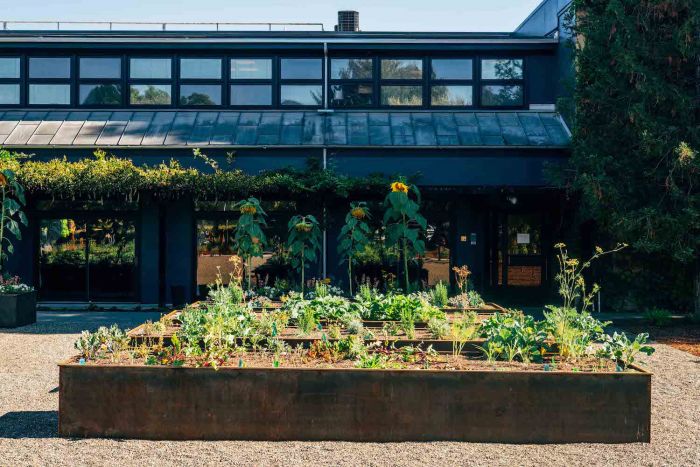 The Prisoner
"We're excited to have a home for visitors to experience The Prisoner Wine Company, whose very reason for being is to create thought-provoking and bold wines," Wittmann adds. "Part of the fun for me has been blending lesser-known, hard-to-find grapes together to create new wines to be shared exclusively at the winery." These winery exclusive offerings include Erased, a blanc de Blancs sparkling wine; Syndrome, a rosé made from Grenache, Syrah, Pinot Noir, Sangiovese, and Mourvedre; No. 39007, a blend of Chenin Blanc and Viognier; Silenced, a Pinot Noir; and Headlock, a Charbono-based red blend. Having sampled them all in situ, we'd say Headlock is worth the journey in and of itself, but all exude excellence.
Matt Morris / The Prisoner
The contemporary building, a refreshing departure from Napa's prevalent hacienda-style architecture, features a vaulted ceiling with an eight-foot-wide by 57-feet long skylight that pours sunlight into The Makery. Salvaged iron, reclaimed wood from the original San Francisco – Oakland Bay Bridge and a diesel tank repurposed as a custom chandelier mark The Prisoner's industrial elegance with an overarching theme of incarceration in homage to the company's namesake which nonetheless manages to be comforting and hospitable. All the more so when you have a glass of wine – or preferably two or three – in your hand. To get a better idea, one of Van Saal's chief sources of inspiration in his formative years was the architecture of the villains' elaborate lairs in the James Bond movies.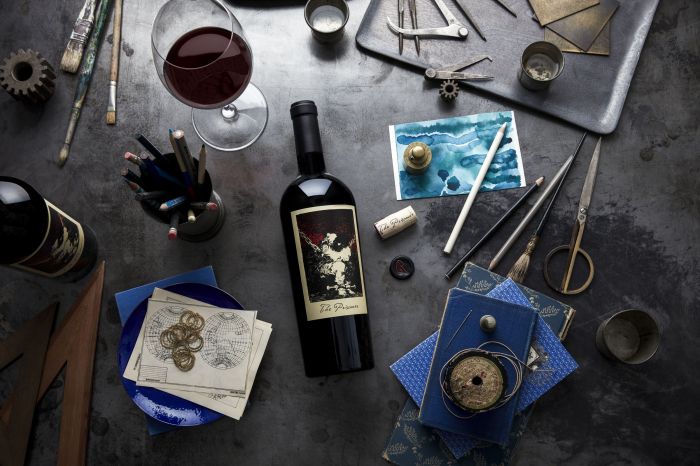 The Prisoner
The Makery encompasses a range of intriguing products that complement The Prisoner's wines in both character and attention to detail, the most alluring of which when we visited was Batle Studio, a Bay Area graphite design firm making one-of-a-kind, sculptural, and decorative writing instruments that are as light as a feather. They also have an installation in the main tasting spade in the form of a life-size graphite skull in full detail which rests on a vibrating table creating spontaneous works of art on a sheet of paper beneath it. Other artisans range from jewelry makers and potters to sea salt provisioners and skincare designers. As part of some tasting experiences, you can sample the wares of these craftsmen as well.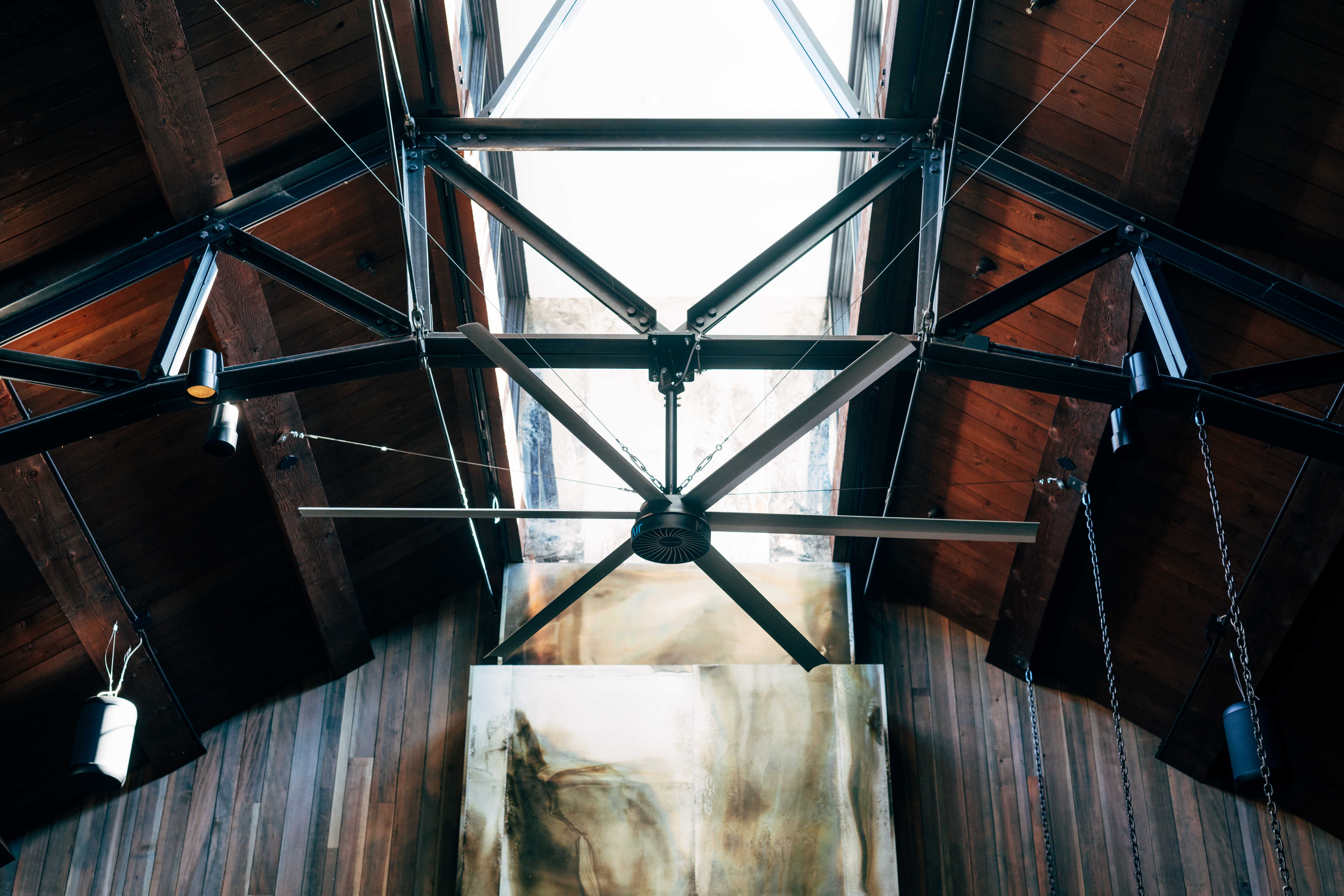 Matt Morris / The Prisoner
At the far end of The Makery, a gorgeous open-view kitchen serves as the stage for masterful Winery Chef Brett Young who prepares a curated menu featuring locally-sourced ingredients for "dynamic, seasonal and themed" wine pairings, well worth the price of admission. One of his unique offerings pairs Thorn, a nontraditional Merlot blend, with king salmon, sake kasu – the lees left over from sake production – fall squash and tomato-dashi. Of course, much of Young's cooking is done over a wood fire and the kitchen's fixtures are nearly sculptural in their beauty. Adjacent to the kitchen is The Yard, an outdoor courtyard with "living: walls and a wood-burning oven used to cook flatbreads, smoked meats and seasonal vegetables for wine pairing experiences. Young also has the advantage of as culinary garden on the property where herbs and produce used in dishes served at the winery are grown.
The Prisoner's unique new tasting room is a fitting addition to Napa's best attractions, both old and new, including the iconic Indian Springs resort, Thomas Keller's iconic The French Laundry, and the new Restoration Hardware's space just down the road that integrates food, wine, art and design.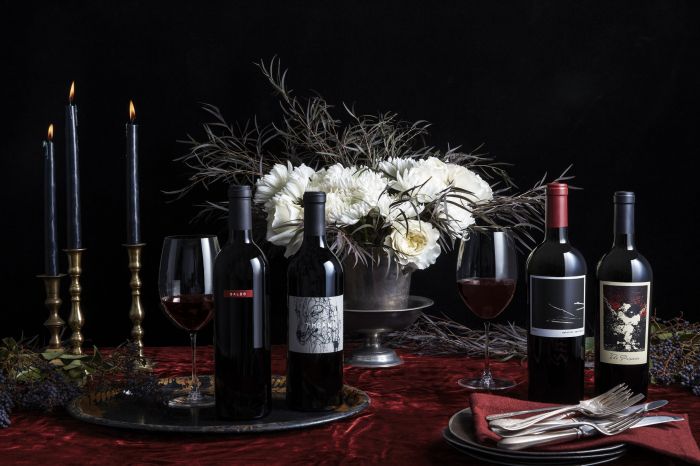 The Prisoner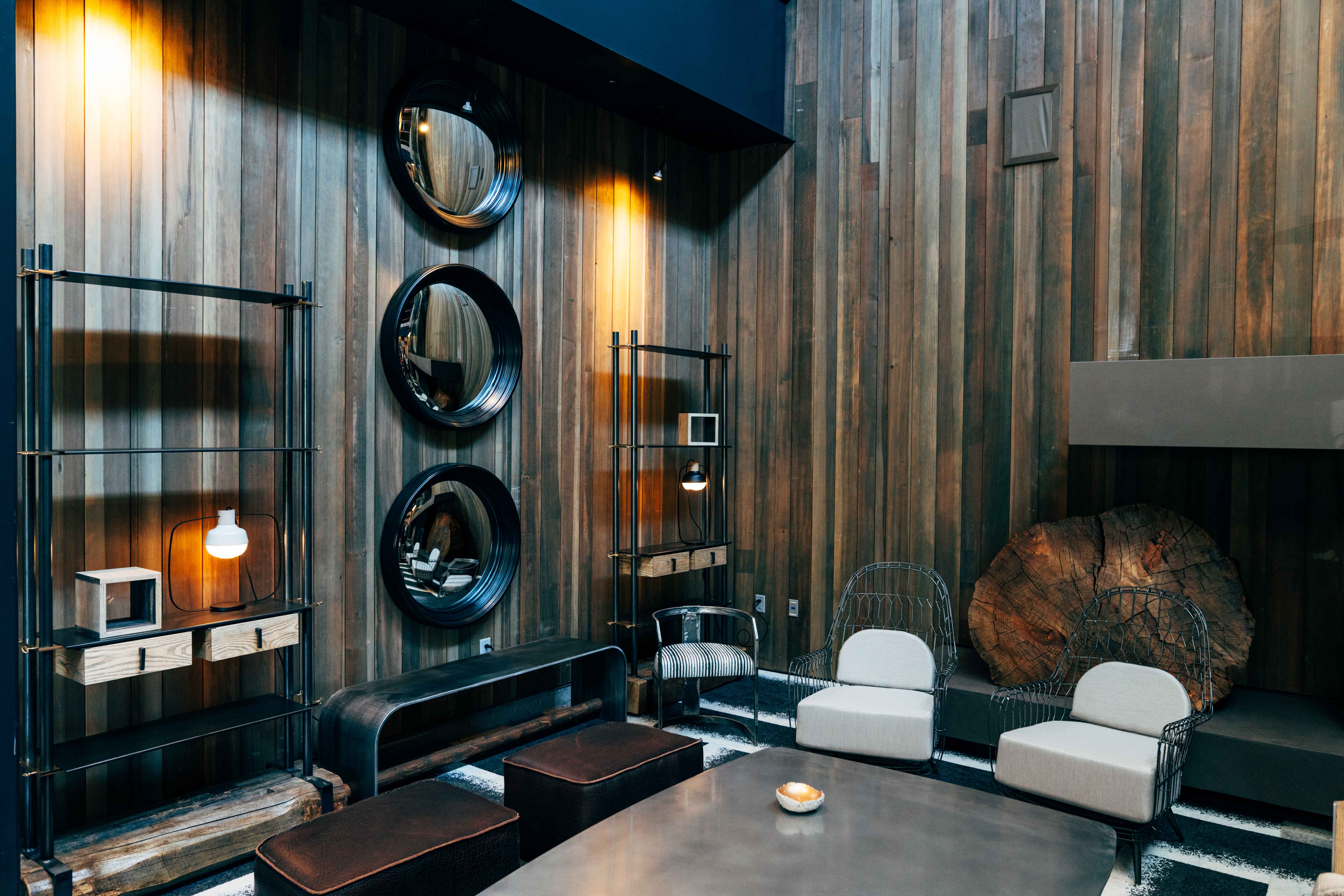 Matt Morris / The Prisoner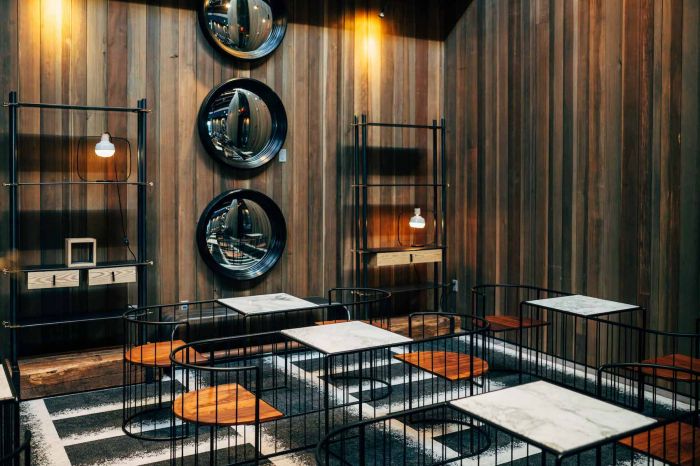 Matt Morris / The Prisoner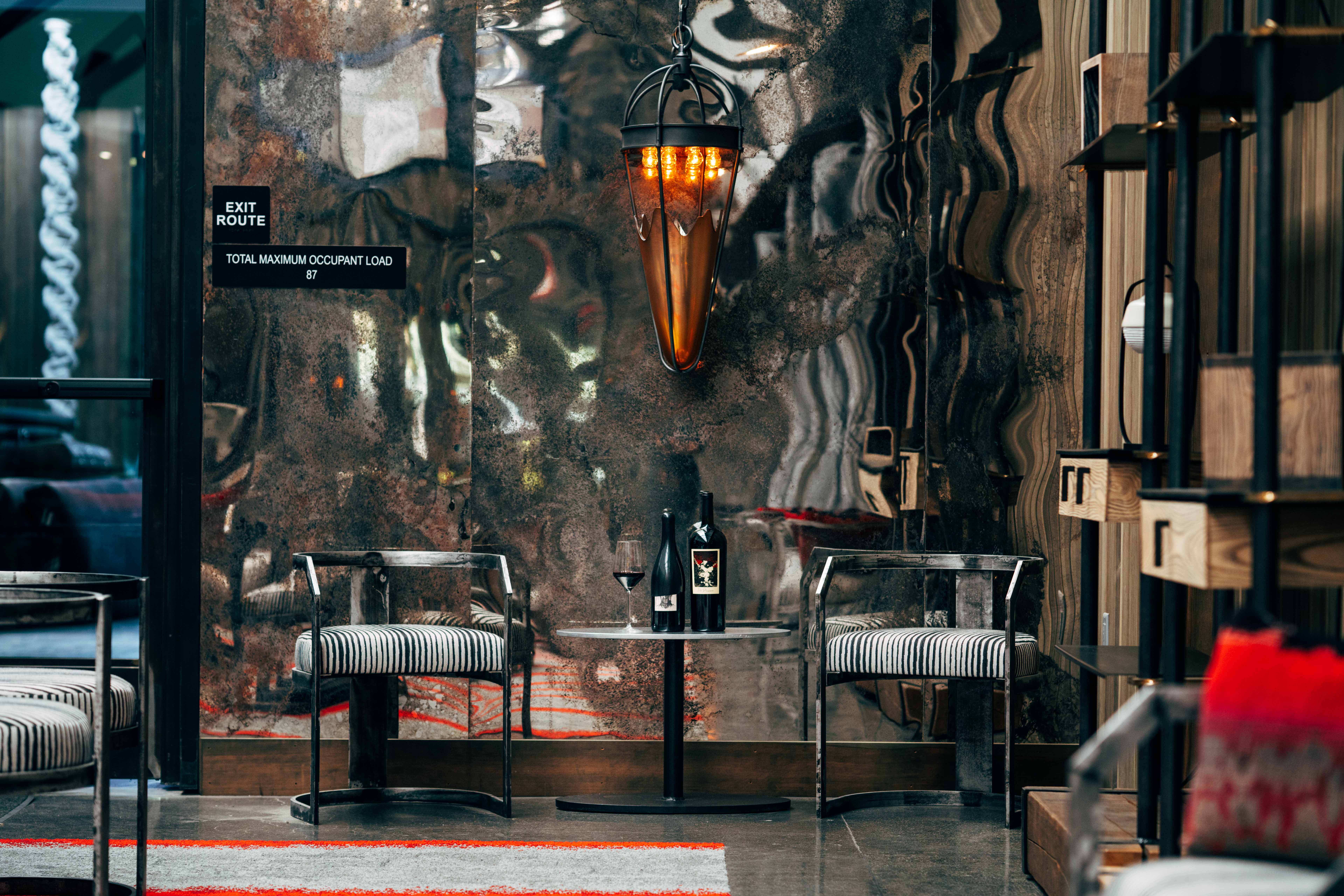 Matt Morris / The Prisoner