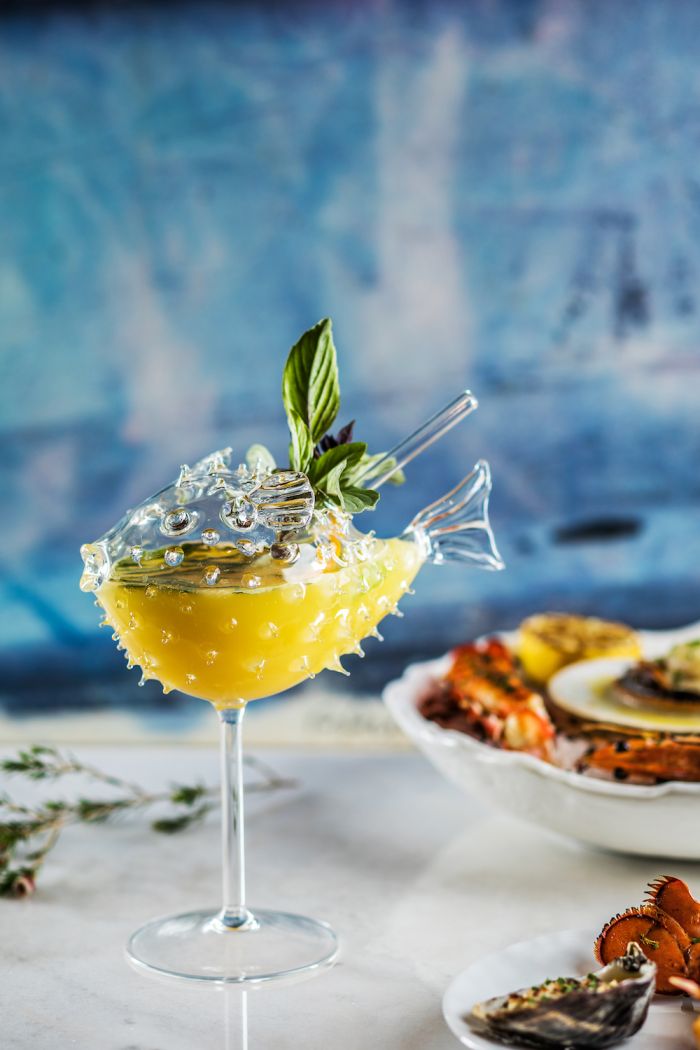 MGM Resorts/Michael Mina
Interviewing young, successful chefs in the high-end culinary field has significant perks. I have interviewed many executive chefs, both youthful and more mature. But young chefs always display a lively, experimental side of executive chefdom. These young men, all under 40, have enjoyed early success, due to their discipline tempered with flexibility, and balanced by their unique personal stories.
Jimmy Lisnard – Executive Chef, L'Atelier de Joël Robuchon at MGM Grand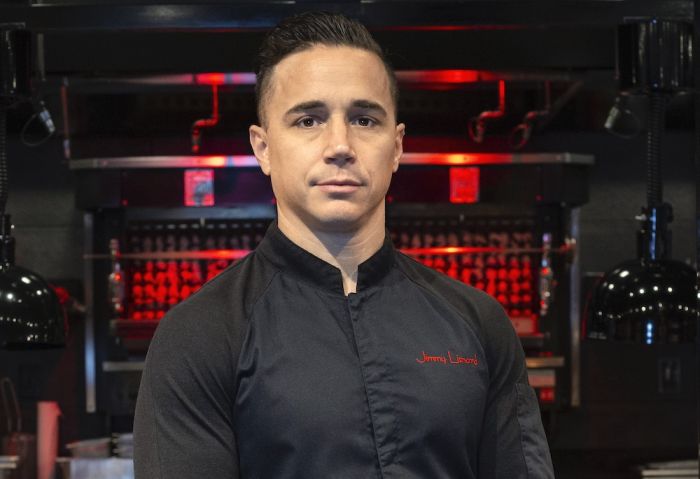 MGM Resorts
Lisnard first become interested in cooking due to his mother – one of the first female culinary professors in France. He started working in a professional French kitchen when he was nine years old, and when a teenager, attended Lycée Hotelier Francis De Croisset, a renowned culinary school near his native Cannes, France, where his mother taught. It was here that he remembers feeling at home in the heart of the kitchen and would later earn his first culinary degree in 2004. Later, he earned a bachelor's degree of culinary arts at Lycée Paul Augier in 2006.
"My mother taught me through example. She would not fry anything, and to this day, I don't either. Mr. Robuchon taught us not too needlessly add flavors to meals, but to amplify the product being served, keeping it pure and simple."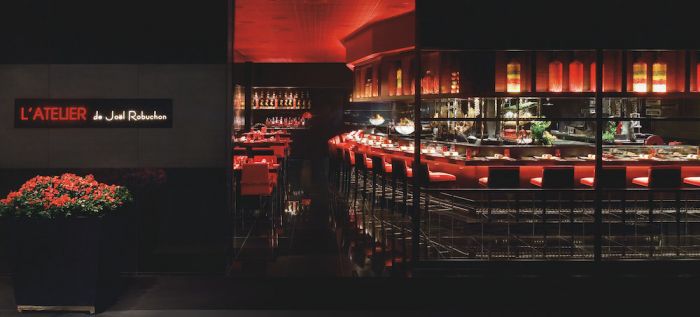 MGM Resorts/Exterior L'Atelier Joel Robuchon
"However," Lisnard said, "one of our favorite flavors for Fall is our Squash and Fennel Gnocchi – somewhat complex. Because, unlike the Italian way -- making gnocchi with potatoes -- we do it with Pâte á Choux. A French homage to a classic Italian dish."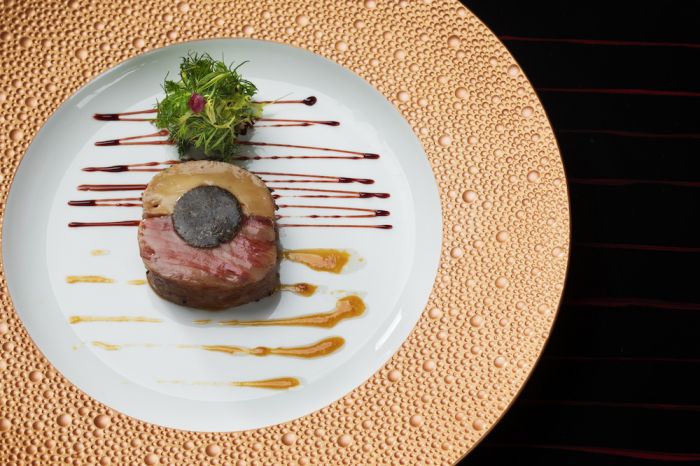 Wagyu beef and foie gras coated with black truffle
When asked if he were satisfied with the food sourcing and availability in Las Vegas, he quickly answered, "You can get anything fresher in Las Vegas than you can anywhere. This was a surprise when I came here to live here." he said. "We can get white asparagus just picked, or Dover Sole just caught. For an Executive Chef, Las Vegas is a food paradise."
Nick Dugan – Executive Chef, Michael Mina at Bellagio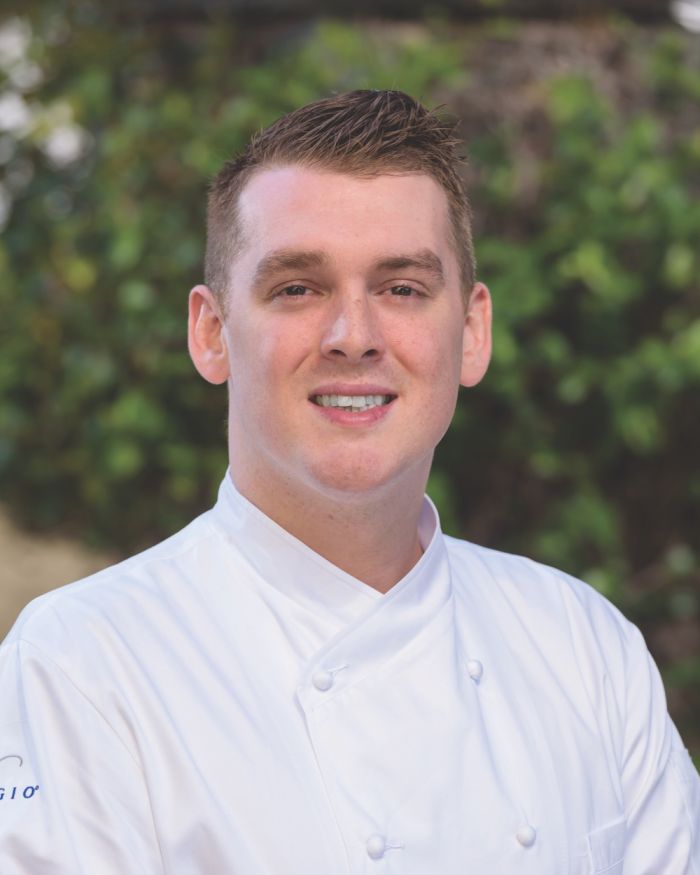 MGM/ Michael Mina/Bellagio Las Vegas
Although still in his thirties, Dugan claims he is an "old soul" in the kitchen.
Though he is passionate about modern trends and new-era techniques, he draws much inspiration from his old cookbook collection, some books dating back to the early 1900s. He admits that old cookbooks allowed him to understand many classic techniques and philosophies behind unusual recipes.. For years, his favorite was Le Guide Culinaire, published in 1903 by Georges Auguste Escoffier.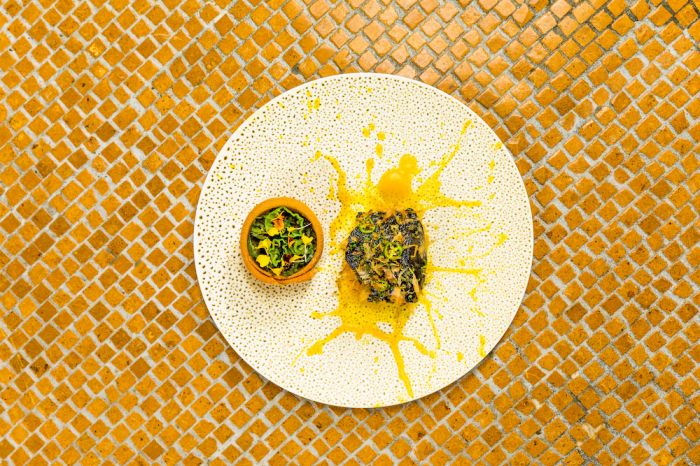 Black Garlic-Miso Alaskan Cod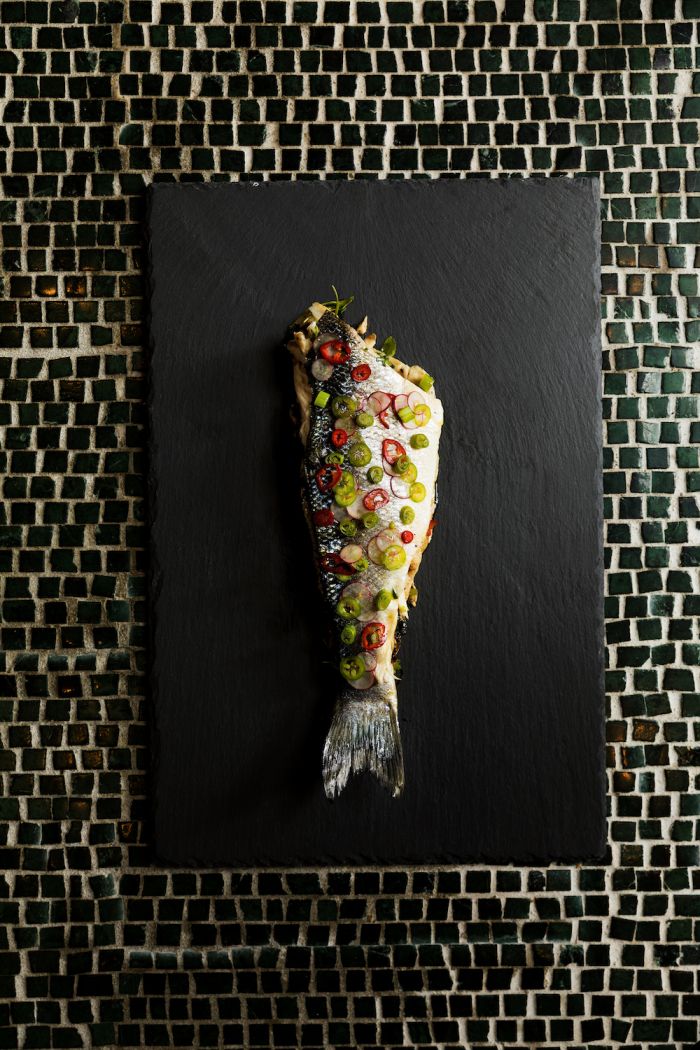 Ginger and Scallion Broiled Branzino
"Collecting old cookbooks, and especially this Escoffier classic, is how I learn from the past and adapt these ideas to the present. Escoffier and others can connect us to often-forgotten times and places, symbolized by great recipes. Everything old can be new again, especially as regards cooking techniques and flavors.
"My education was at the Culinary Institute Of America in Hyde Park, New York, so now I often use old school techniques with new school experience. They have balanced quite well."
Craig Schoettler: Executive Director of Beverage at MGM Resorts International.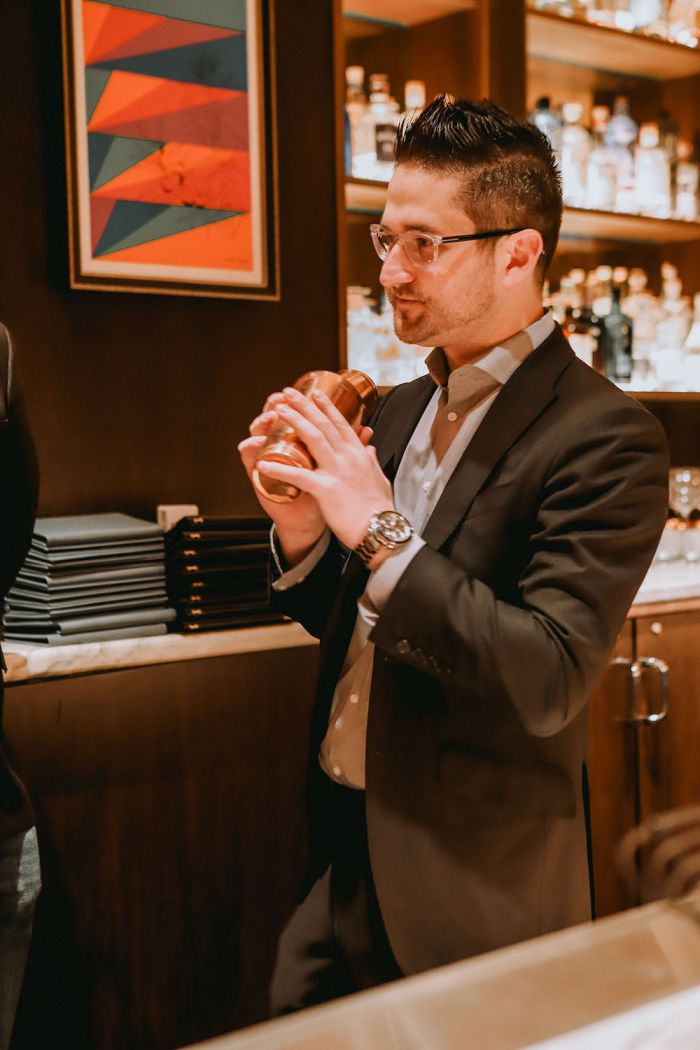 MGM Resorts
In his role as Executive Director of Beverage at MGM Resorts International, Craig Schoettler uses his extensive culinary and beverage knowledge to good use. As he explained, "Being an executive chef first, allowed me to understand the nature of taste, and the reasons why some tastes work and some don't. The tongue is a muscle, and taste buds are our emotional connectors to taste, then to memory."
Schoettler leads all corporate beverage initiatives for the MGM portfolio, leading menu and cocktail development in all the MGM resorts, both national and international. "Building a cocktail, taste by taste, " he continued, "represents a fascinating challenge. It is similar to making a soup. If you put carrots in the soup, you must know why the carrots were chosen and how the carrot tastes. In the same way, the ingredients in the cocktail glass are there for a reason. The blended tastes represented are also there for a reason."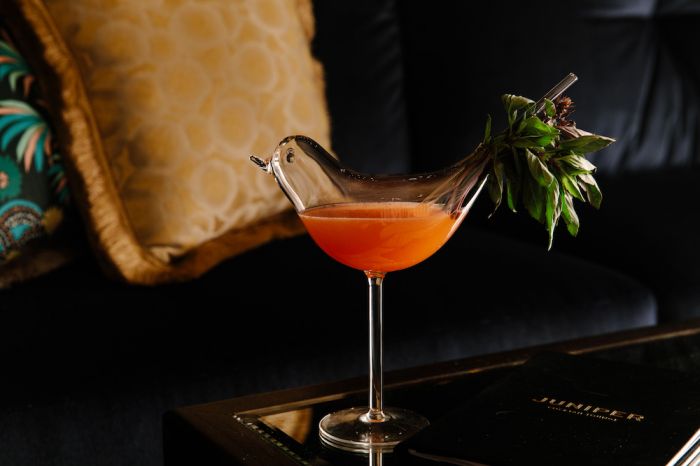 MGM Resorts/Park MGM Juniper Cocktail Lounge
Unique Bird Cocktail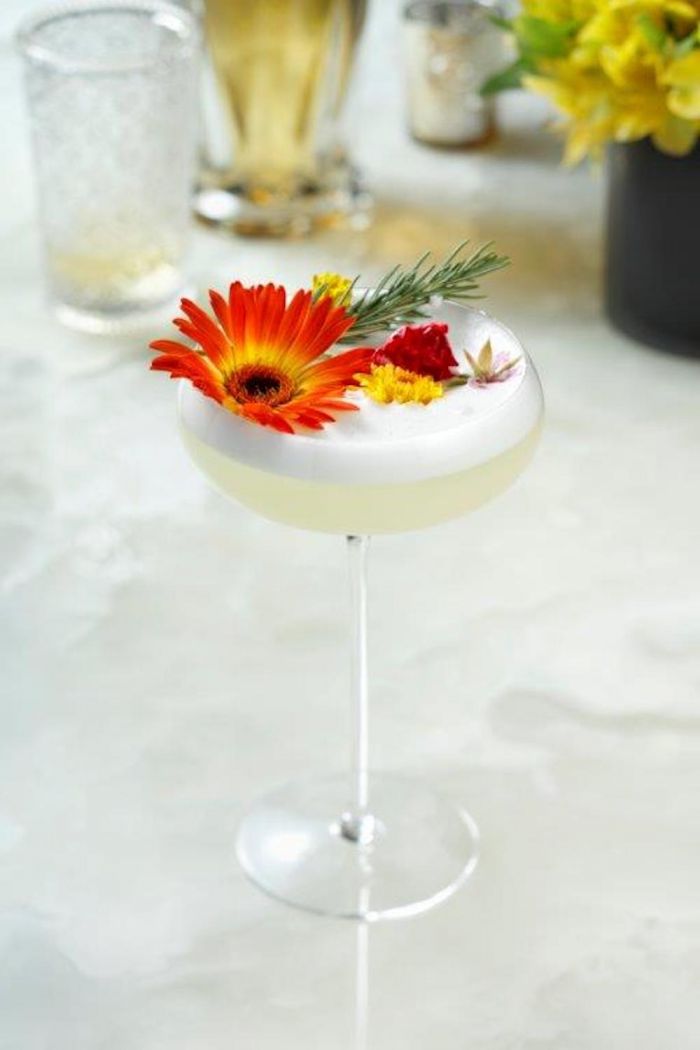 Fresh Flowers and Herbs,'Dama Blanca' Cocktail at Park MGM
When I asked about the reasons for such unique philosophical thought in cocktail preparation, he said, "What we are looking for, always, involves memory enhancement. If we can invoke pleasant memories from the scent and taste of a cocktail, then we have done our job, and done it well."
Robert Camacho – Executive Chef, Fleur at Mandalay Bay Resort and Casino.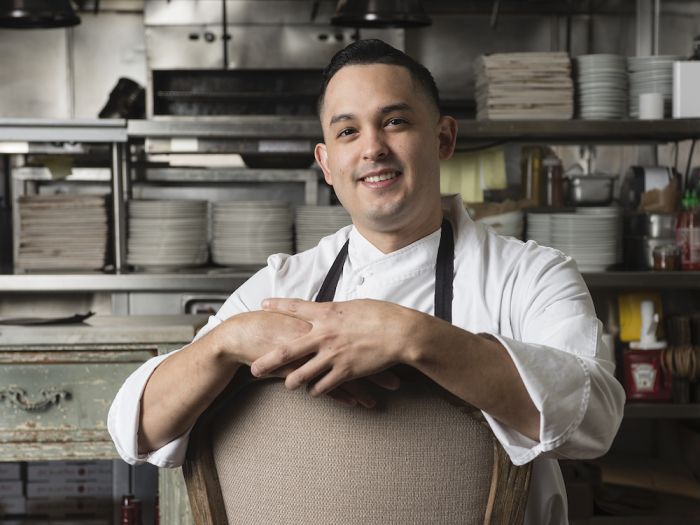 MGM Resorts/ Mandalay Bay/ Las Vegas
Camacho serves as executive chef at Fleur by Hubert Keller at Mandalay Bay Resort and Casino. He has become well known in his creation of globally inspired, gourmet small plates for the restaurant's guests. In his role, Camacho brings a culinary philosophy of simple cooking with a focus on high-quality ingredients. His favorite dish to cook at Fleur is Coq Au Vin.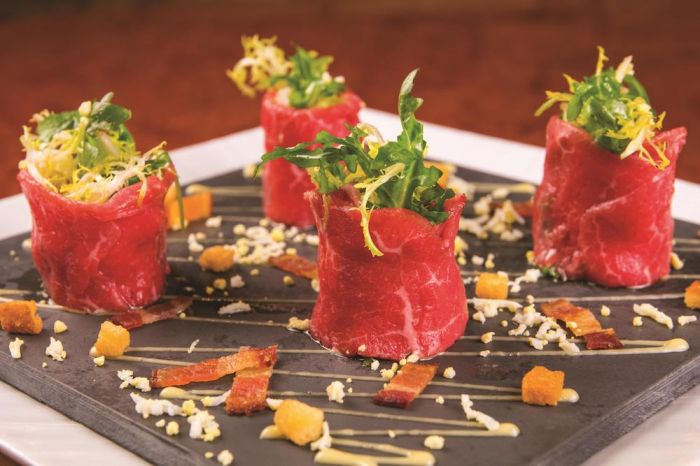 MGM Resorts/ Mandalay Bay/Fleur by Hubert Keller/Las Vegas
Beef Carpaccio Lyonnaise
"If I had any childhood curiosity," he continued, "it was usually related to food preparation in my grandmother's kitchen. And when I was a child – around eight, under my grandmother's direction, I would prepare authentic Mexican dishes for the family and friends. I learned early that great food is the tie that binds the community, as the kitchen is the focal point where people eat, talk and enjoy."
Camacho's childhood kitchen life transitioned into a full-time career when he earned a Culinary Arts degree from Riverside Community College Culinary Academy in 2002. In 2005, Camacho moved to Las Vegas to join the renowned culinary scene, landing a sous chef position at the former Sensi restaurant, working under acclaimed chef Royden Ellamar. He and Camacho shared a commitment of farm to table freshness, and were both driven by promises to use local food growers in the Las Vegas community. Camacho's promise to local food sourcing was carried to Fleur, where he continues to use the freshest produce from local growers in Nevada.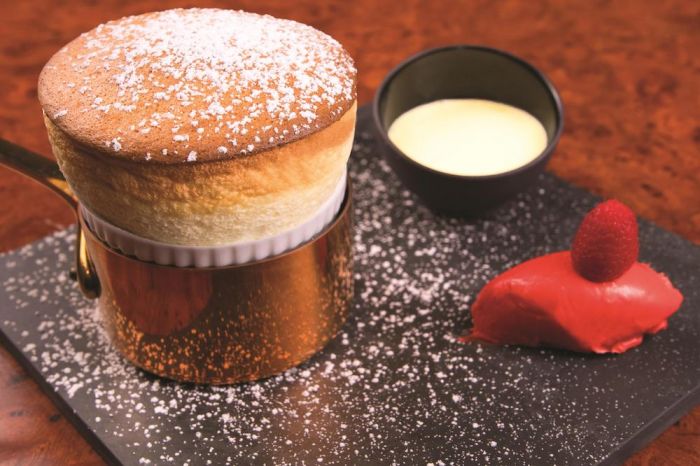 MGM Resorts/ Fleur by Hubert Keller/ Mandalay Bay, Las Vegas
Grand Manrier Souffle,Fleur by Hubert Keller, Mandalay Bay, Las Vegas.