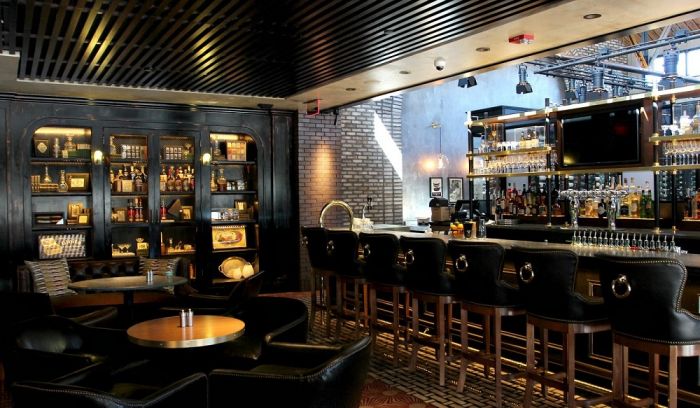 Bancroft & Co.
Five years ago, the North Shore's dining scene got a huge boost when The Bancroft opened in Burlington, so we knew it would be just a matter of time before a spinoff of the more formal glitzy steakhouse sibling would appear. If you haven't yet met, consider this your formal introduction to Bancroft & Co., the more casual counterpart, yet equally as good restaurant that opened in Peabody last year.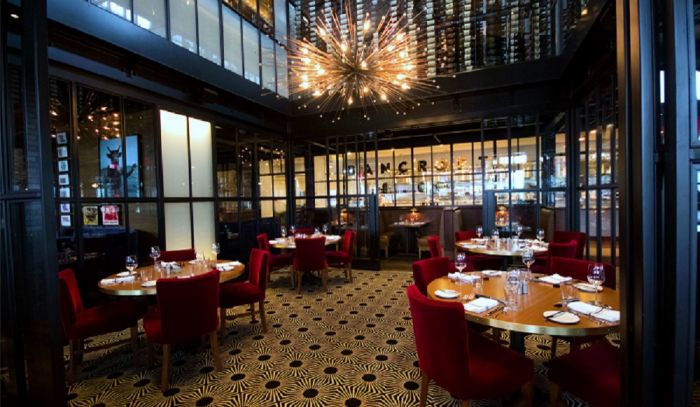 Bancroft & Co.
Where The Bancroft shines in formality, Bancroft & Co. sparkles in casual charm. The menus are still comparable letting you know they are related. For example, you can find the same famous Hub punch (a fruity combination of their exclusive private select rum blend served in a clear bottle flask), jumbo lump crab cake and 28-day prime aged ribeye on both menus.
At Bancroft & Co., you'll also find more casual fare like an eight-ounce prime beef burger topped with aged melted cheddar, a Maine lobster roll served on house brioche, and rigatoni Bolognese.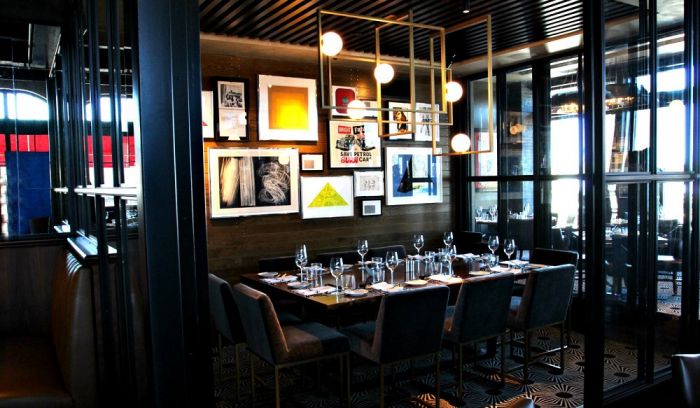 Bancroft & Co.
Friendly servers start the dining experience off right presenting guests with four hot (and addicting, we might add) freshly made rolls served in a cast iron Staub pan. We recommend moving on to an order of baked clams topped with bacon brioche crumbs and the fried shrimp scampi served with a "twist" of spaghetti and side of toasted garlic bread.
For main events, the massive 42-ounce butcher cut salt and pepper Tomahawk rib steak for two is the standout here. Served on a cutting board, the beautiful presentation alone is enough to turn heads when it arrives from the kitchen. Don't miss adding on some sides – we prefer the sautéed local mushrooms in garlic butter and double cream mashed potatoes, because, after all, who is counting calories?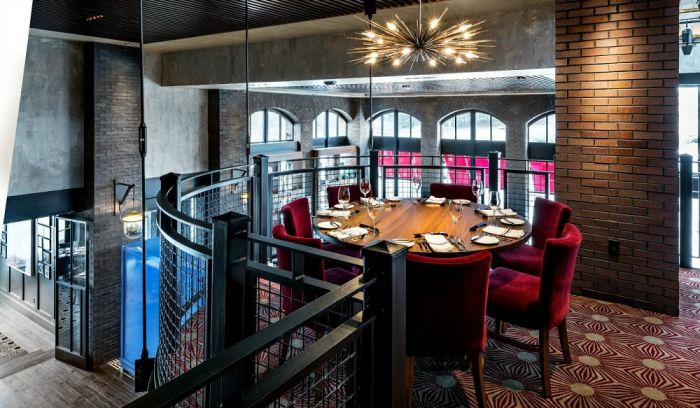 Bancroft & Co.
Bancroft & Co. is located at the Northshore Mall at 210 Andover Street in Peabody, Mass.
Find more information and choices in our Boston City Guide