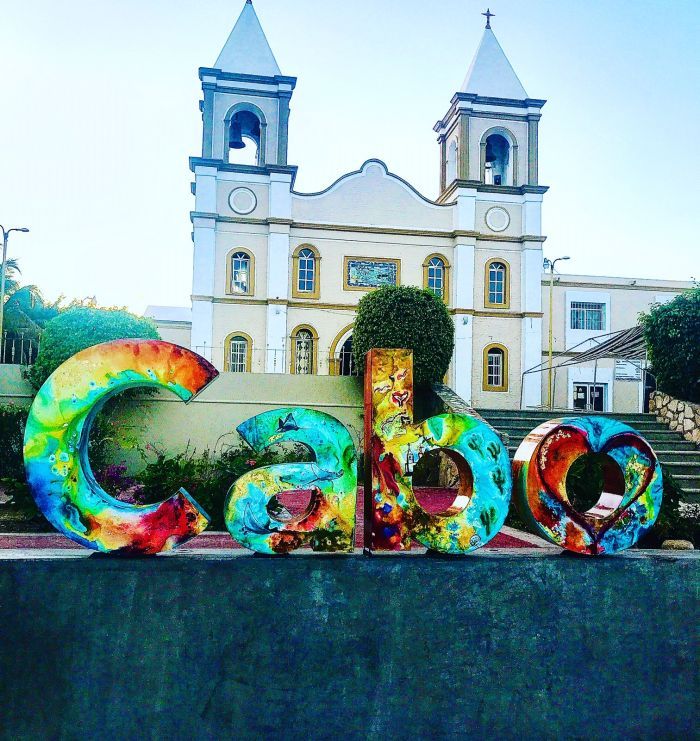 Jill Weinlein
Every Thursday at sunset, locals and visitors gather in the main historic square of San Jose del Cabo during the months of November through June for a lively evening of art, food, beer and live entertainment.
Established and organized by the Gallery District Associations, art and craft lovers gather in the colorful back streets from 5 to 9 p.m. Car traffic is closed, so visitors can meander along the cobblestone streets to visit art galleries, enjoy a Baja Brewing company beer tasting, meet Baja California Sur artists and performers, and dine in one of the local restaurants.
The San Jose' missionary church was rebuilt in 1940 and faces the open Plaza Mijares where artists set up tables selling their local crafts.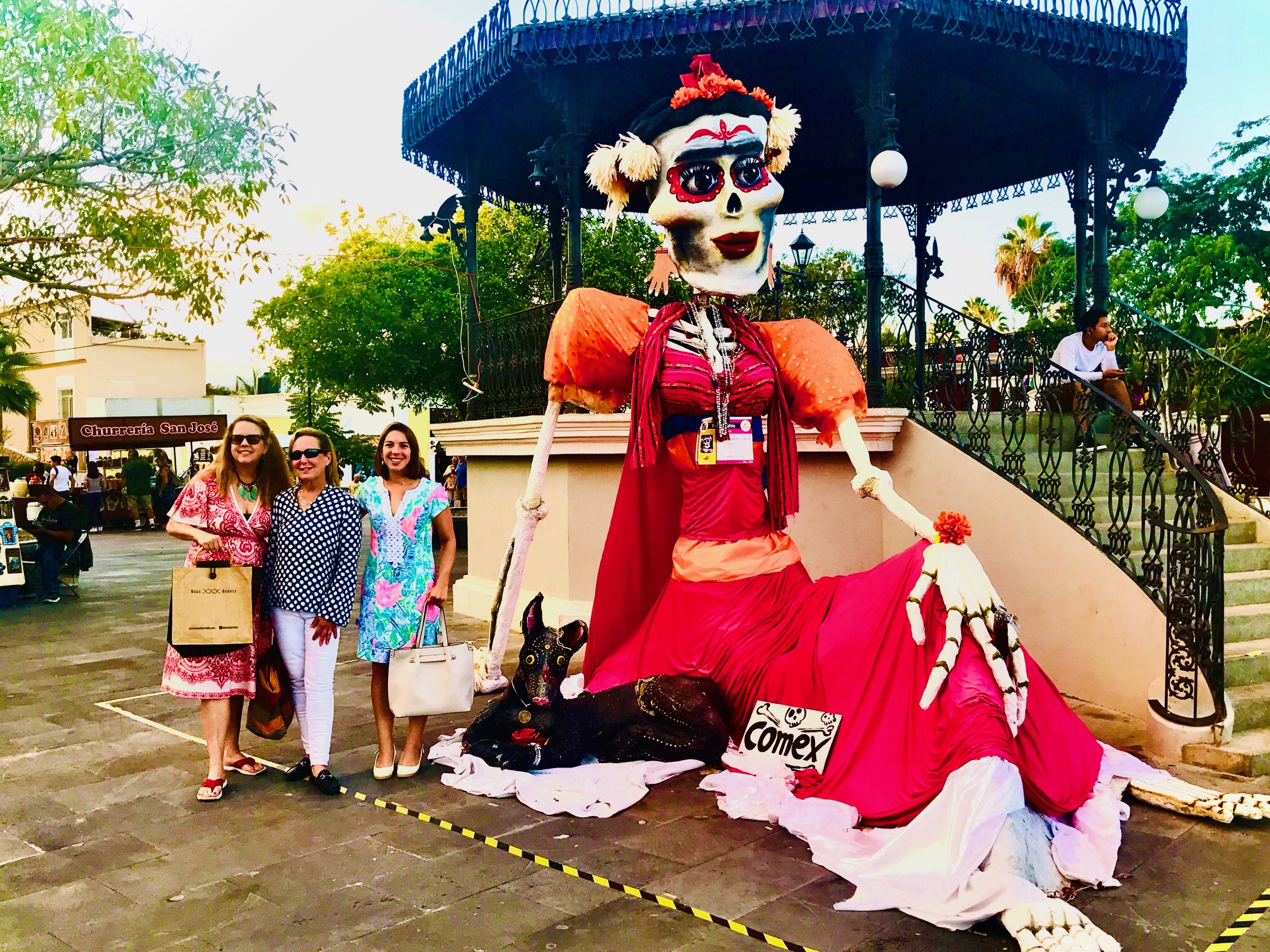 Jill Weinlein
Take a step back in time while strolling along the 18th-century Spanish colonial village with striking architecture and a creative laid-back local scene. San Jose del Cabo is a much more low-key Baja Peninsula counterpart to lively bars and activities 20 miles south in Cabo San Lucas.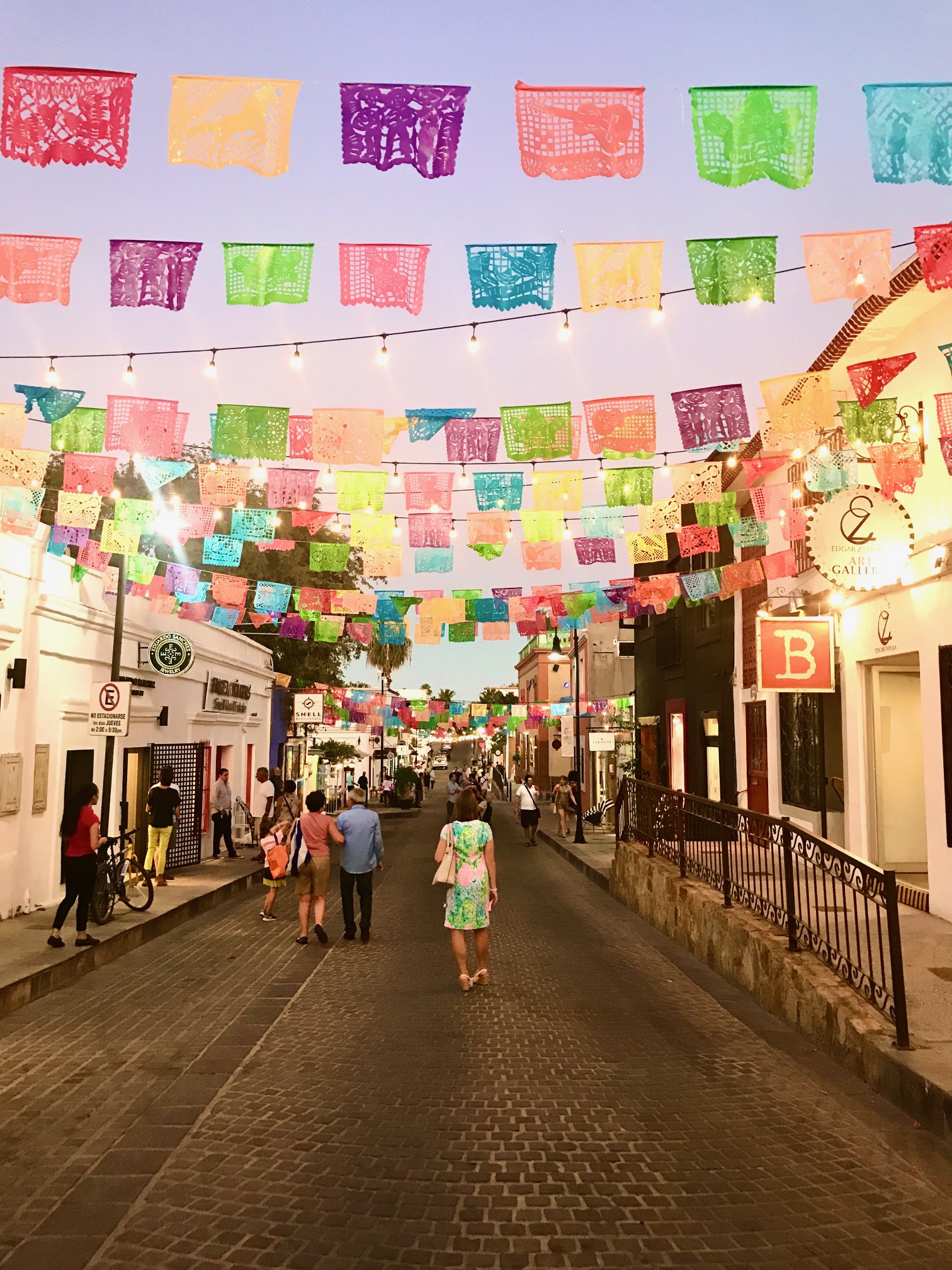 Jill Weinlein
Walk under colorful prayer and Dia de los Muertos flags dazzling the narrow streets. Step inside boutique shops offering high-end fine art original paintings, sculpture, photography, prints, souveniers and jewelry made by local folk artists and artisans of Mexico.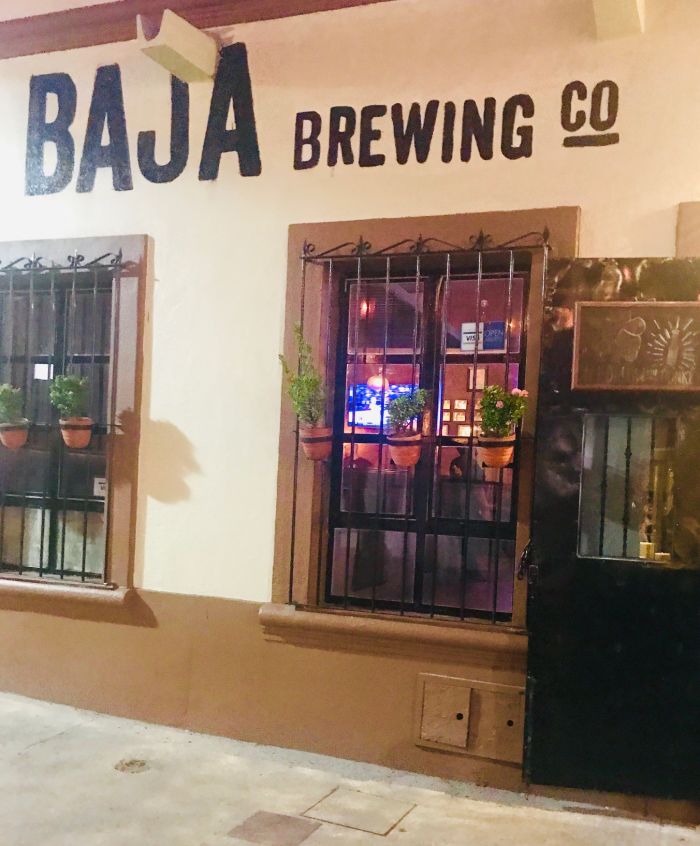 Jill Weinlein
After strolling through town, stop for a beer and pub fare at the only brewery in Baja California Sur. Established in 2007 by Boulder, CO graduate Jordan Gardenhire and his father Charlie, together they created Baja Brewing Company in San Jose del Cabo. Realizing there were no local breweries making beer, they searched for an empty space and built a working brewery, attaching a picturesque outdoor beer garden.
Located behind the main church and town square, the brewpub displays artistic figures that reflect the spirit of México, including an original statue of Saint Lucas, the patron saint of brewers. As the only brewery in Baja California Sur, they produce a variety of different flavor quality beers that are distributed to local restaurants, and now North America and beyond.
In 2010 their first 'Baja Blonde' bottle beer is brewed and becomes one of the most popular beers in Los Cabos. With their success, this father-son duo organized the first craft beer festival in Cabo.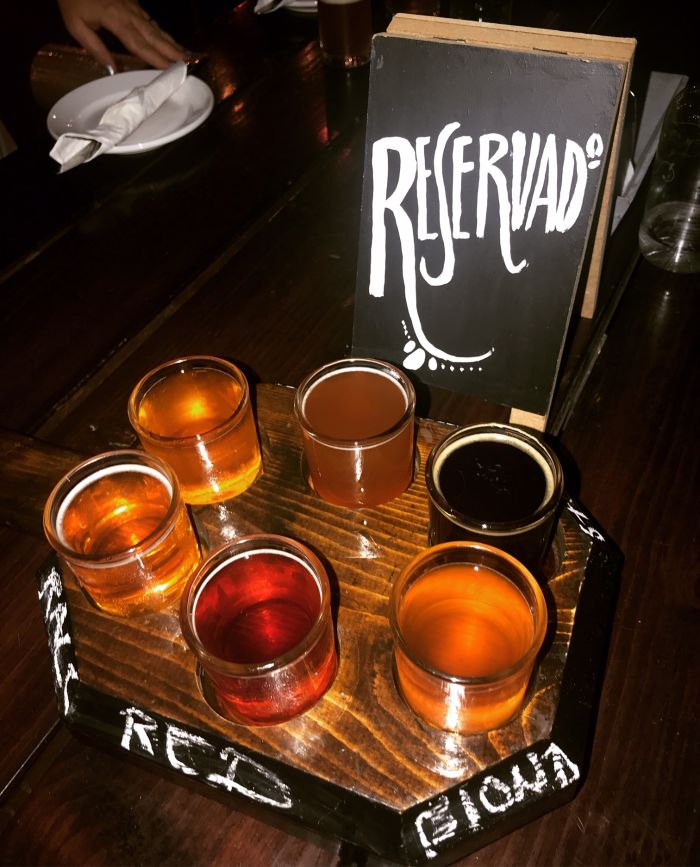 Jill Weinlein
Baja Brewery Company has won numerous awards for their different draft and bottled beers. At the brewery take a tour and enjoy a tasting of some of their most popular beers, including their most popular Baja Blond, Baja Razz, Escorpion Negro (black scorpion), Peliroja Red (Redhead Red), Peyote Pale Ale, Baja Oatmeal Stout, Cactus Wheat and Mango Wheat.
The pizza oven makes some of the best pizza in the area. They also offer cheese and charcuterie plates to enjoy with each sip.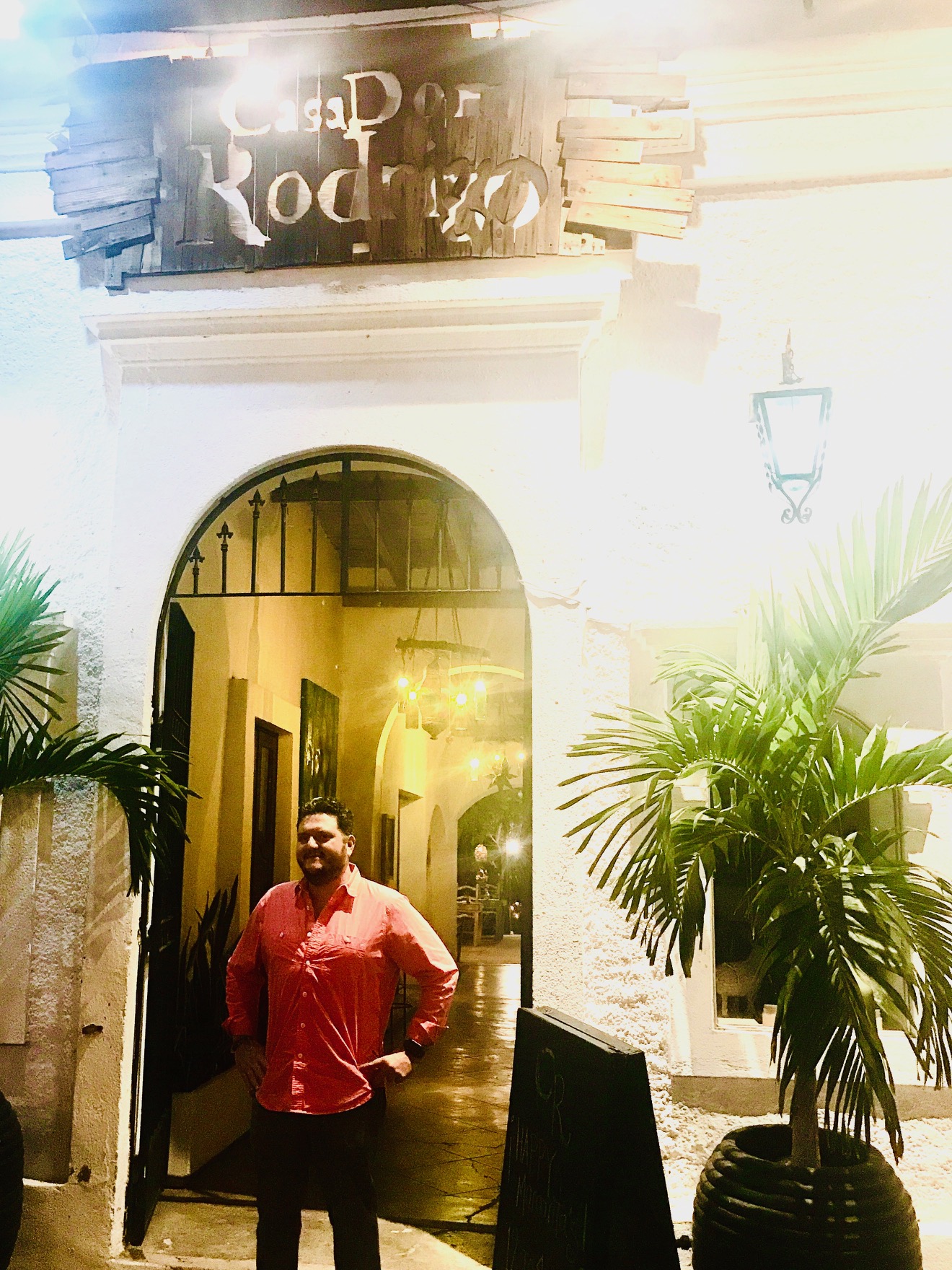 Jill Weinlein
For a unique culinary experience, stroll a few blocks to enjoy dinner at Casa Don Rodrigo. This authentic Mexican Casona is located in the heart of the charming historic town. Built in 1850 by one of the pioneer families in the region, the family-owned restaurant is decorated with black and white family photos, and offers their artisanal and organic homemade cheese and wine produced on their nearby farm.
Dine on the enchanting El Jardin patio while listening to live music among towering trees and red brick walls. This dining area offers views of the chefs making Baja region flavorful dishes at the outdoor wood fire grill and adobe pizza oven. One of the most popular dishes is the Don Rodrigo fettucine Alfredo prepared tableside inside an eight-month aged housemade cheese wheel. Diners can add chicken, shrimp and lobster to enhance this dish.
For lighter fare, dine in the relaxed Anticucho's Bar offering local ingredient cocktails and a more casual dinner experience. For private parties, the wine cellar room inside the well cared for home is ideal for wine tasting parties before a sit down dinner inside the bohemian style dining room.
Make sure you visit San Jose del Cabo on your next Baja California adventure.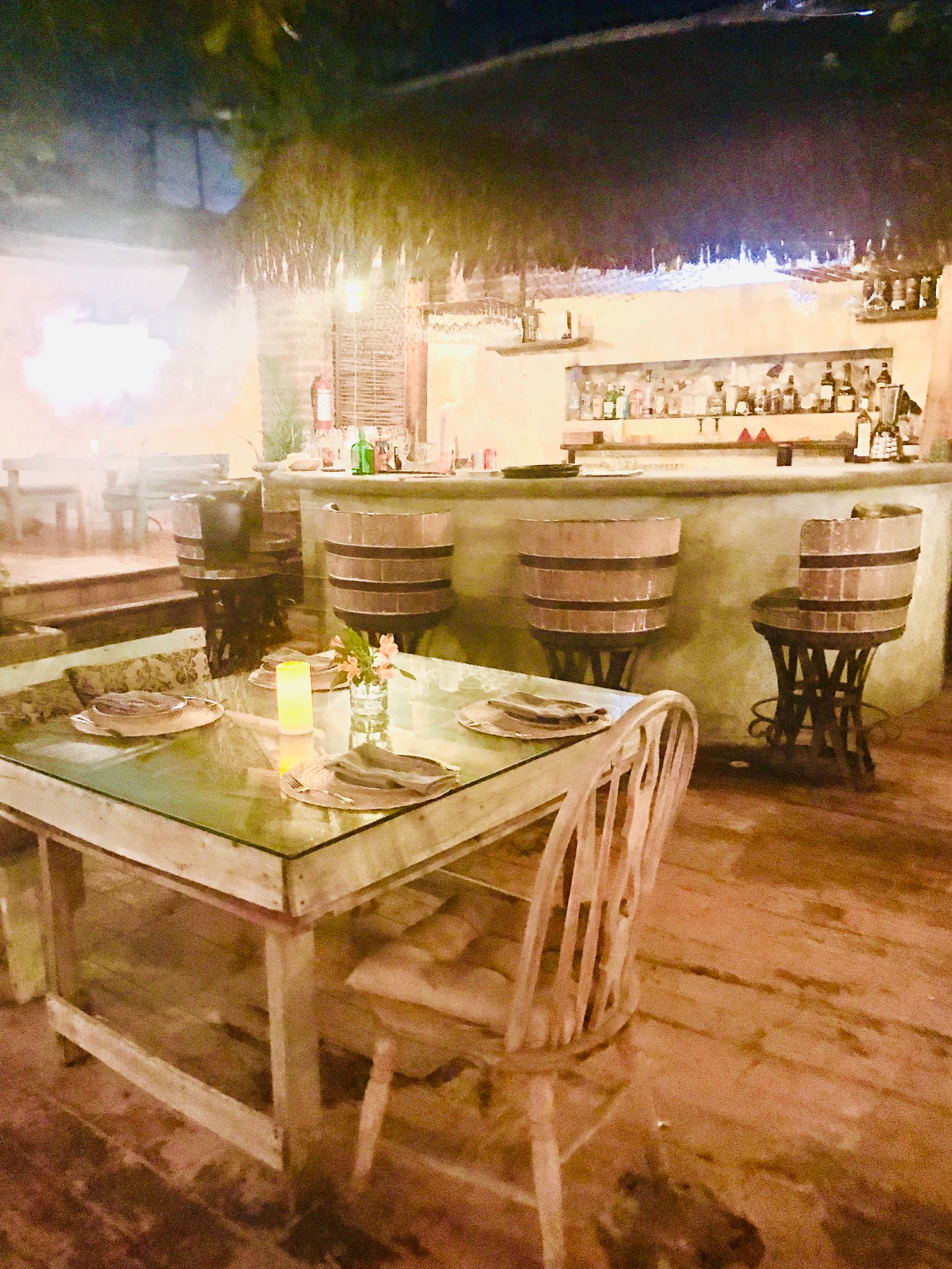 Jill Weinlein