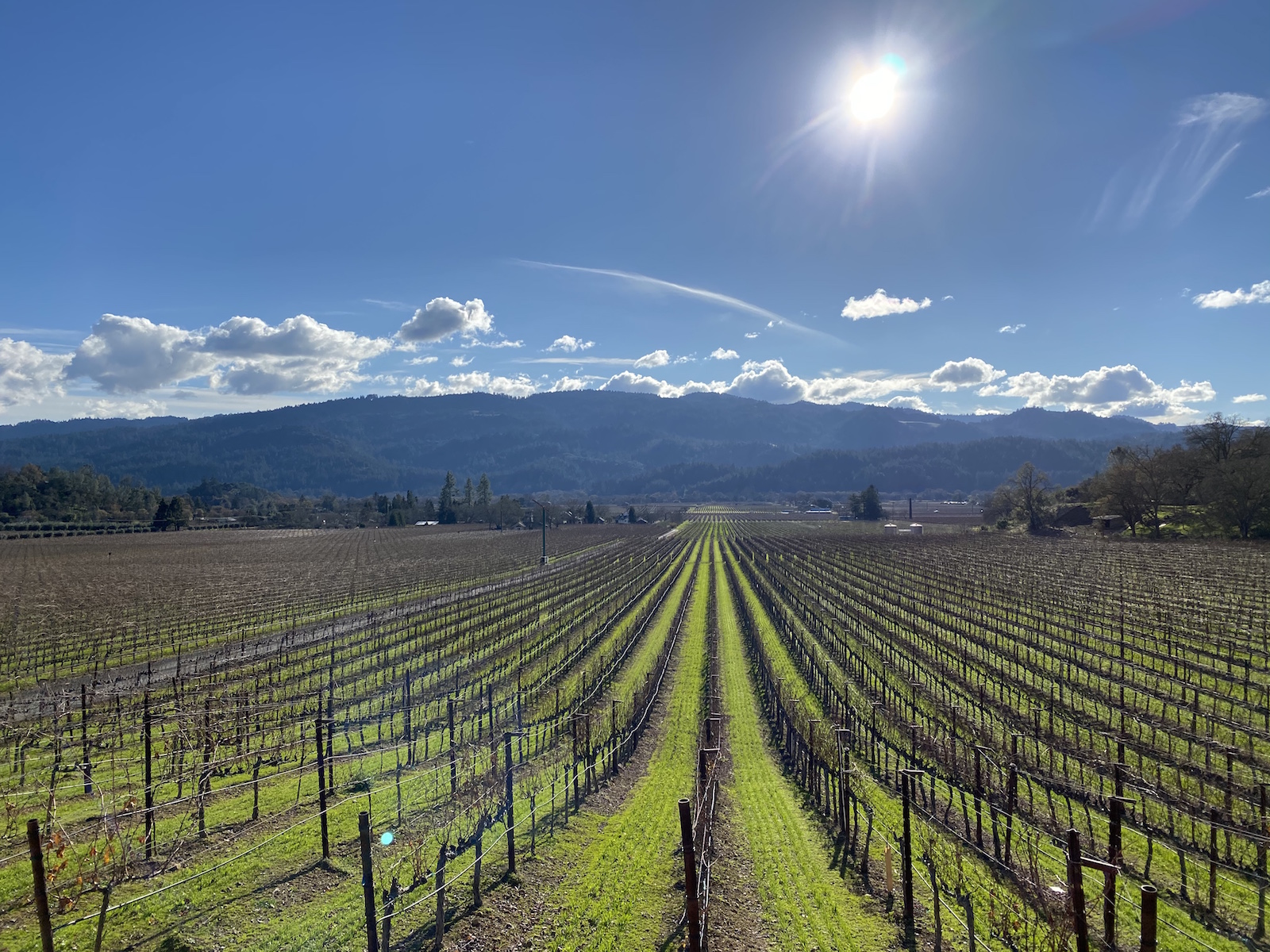 Kenefick Ranch Vineyard. Photo, Dan Miller
Personable, humble, and modest, Dr. Tom Kenefick might prefer to fly slightly under the viticultural radar, but his name precedes him. For 25 years, premium Napa Valley labels such as Caymus, Shafer, Eisele, Nickel and Nickel, Cade, B Cellars, and Venge have used Kenefick Ranch grapes from Calistoga in their award-winning wines. World-renowned winemaker Heidi Barrett uses Kenefick grapes for her La Sirena label, and soon to open Four Seasons Resort and Residences Napa Valley will serve a Kenefick vineyard-designated wine created by local winemaking legend Thomas Rivers Brown. The prestige of Kenefick Ranch grapes is illustrated by this choice to highlight the Kenefick vineyard designation.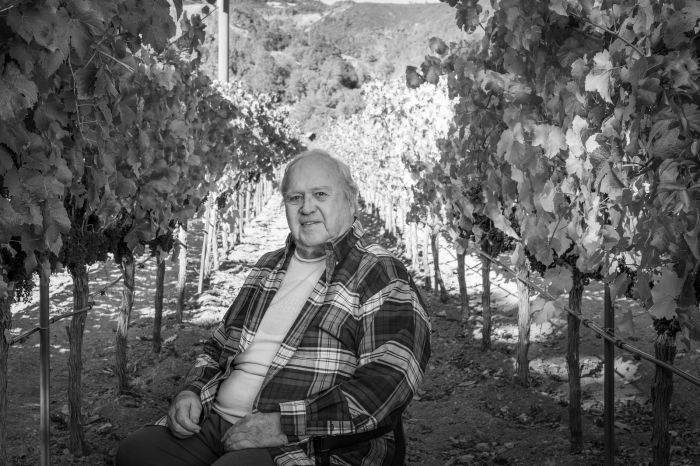 Dr. Tom Kenefick in his Calistoga vineyard. Photo, Tim Carl
But since 2002, Dr. Kenefick's meticulous supervision of his 125 Calistoga AVA vineyard acreage is also demonstrated in his own Kenefick Ranch label. His varietals include Cabernet Sauvignon, Cabernet Franc, Merlot, Petit Verdot, Malbec, Sauvignon Blanc, Grenache Blanc, and Petite Sirah. Each is made with 10% of his vineyard's highest quality grapes.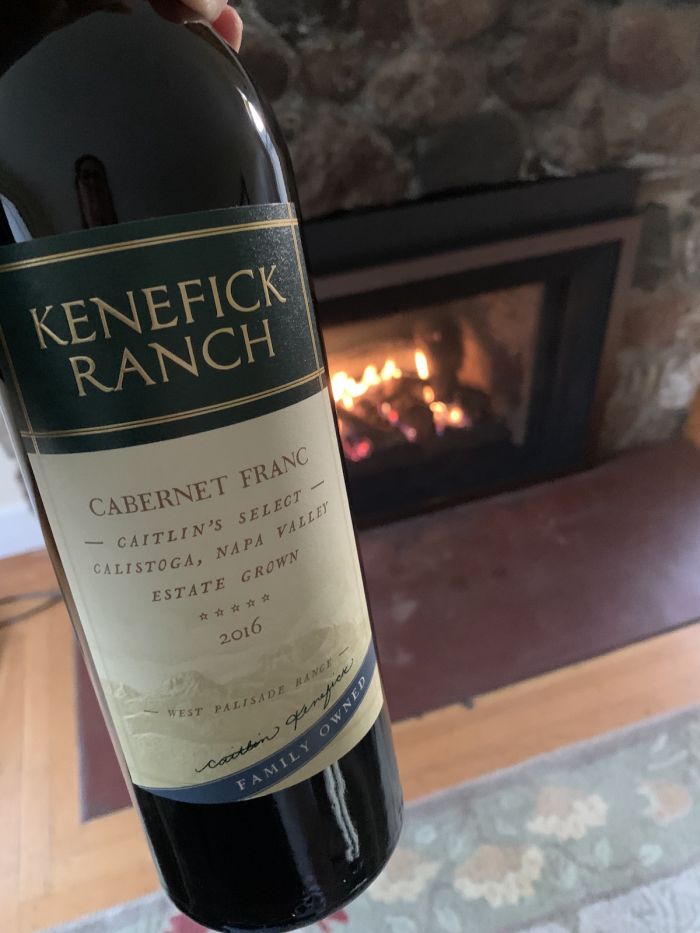 Photo, Fran Miller
A former San Francisco neurosurgeon, Dr. Kenefick now lives full time on the Calistoga property he purchased in 1980, and this octogenarian continues to oversee all vineyard operations, ensuring sustainability of this pristine palisades property – a remarkable contiguous piece of land unique in its varied soil profiles and microclimates. Kenefick's son Chris and daughter Caitlin are active participants in the family business.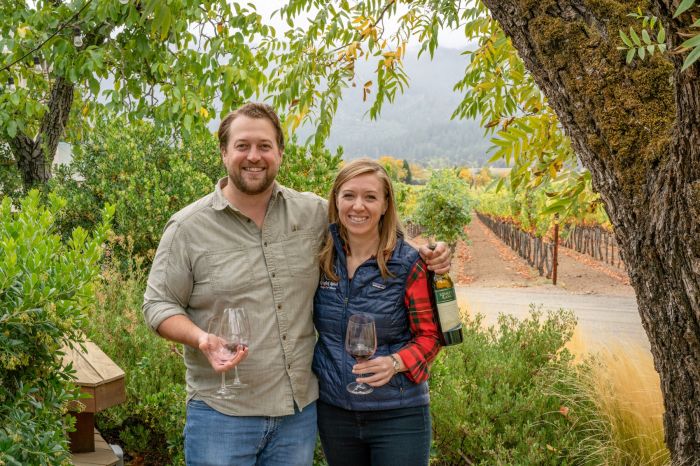 Chris and Caitlin Kenefick. Photo, Tim Carl
"Kenefick Ranch is unique because, while some people immediately get involved in producing their own wine, we focused on the grape growing side for nearly 25 years before producing our first vintage," said Chris. "We think that great wines start in the vineyard so we wanted to master this side before producing our own wine, and we think it shows in every bottle."
Kenefick Ranch utilizes a state-of-the-art custom crush facility at nearby Fairwinds Estate Winery. Using the latest winemaking tools and equipment and the best quality French oak barrels, master winemaker Kent Jarman produces Kenefick's New World wines with soft tannins and naturally higher acidity. Jarman, a graduate of UC Davis' enology and viticulture program, worked his first harvest as an intern in 2000 and by 2002 had joined Duckhorn Vineyards as assistant winemaker. Five years later he joined Kenefick Ranch Vineyard & Winery, where he maximizes the essence of the estate to create a flawless expression of the terroir.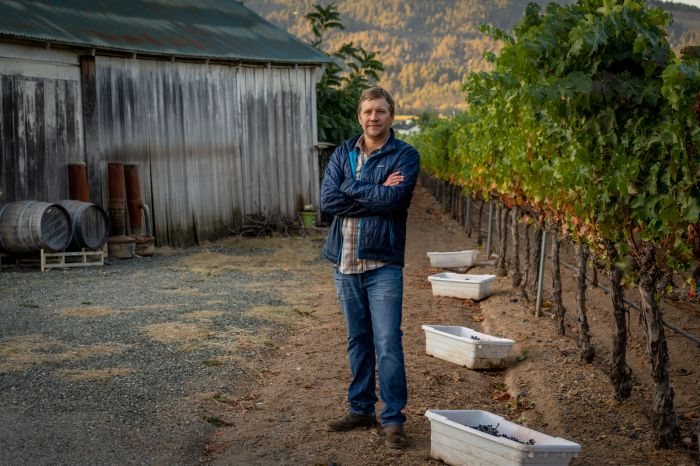 Kenefick Ranch Winemaker Kent Jarman. Photo, Tim Carl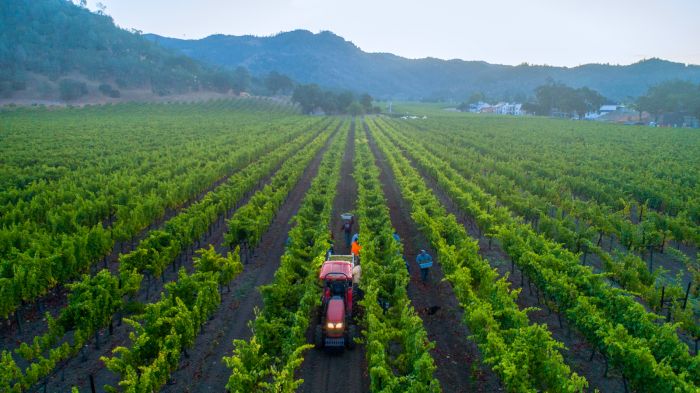 Harvest time at Kenefick Ranch Vineyard. Photo, Tim Carl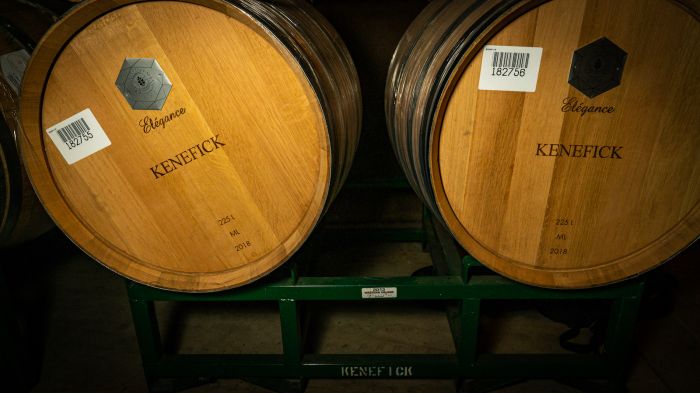 Photo, Tim Carl
Fairwinds Estate Winery also currently serves at the tasting room for Kenefick Ranch. (Plans are in the works for construction of a tasting room on the Kenefick Ranch estate.) The vibe of the welcoming co-op environment is relaxed and low-key, and tastings often include a few locally-sourced nibbles. Call ahead and make a reservation, and enjoy your tasting within the swank environs of the Fairwinds wine cave. "When you visit the tasting room, you get a sense of what Napa used to be - where it's all about the wine and a friendly conversation," said Chris. "We let our wine speak for itself and make sure that people have a great time while tasting."
Kenefick Ranch wine tastings can take place in the Fairwinds Estate Winery cave. Photo, Dan Miller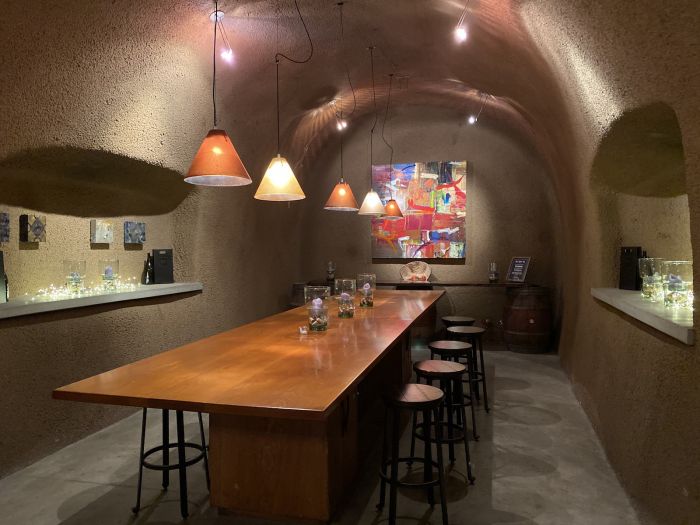 Photo, Dan Miller
For true enjoyment of Kenefick Ranch varietals, club membership is the way to go. Club members not only share the top quality spoils of the winery's small production Bordeaux and Rhone varietals, they become part of the Kenefick Ranch team, enjoying wine club events, free tastings, first notification of new releases, wine discounts, and best of all – one complimentary weekend stay at the charming Kenefick Ranch House, perched on the palisades with sweeping vineyard views...winery pup Bella included.
Kenefick Ranch wines are found at select wine merchants across the country and at Napa Valley restaurants such as Sam's Social Club, Solbar, and Norman Rose Tavern.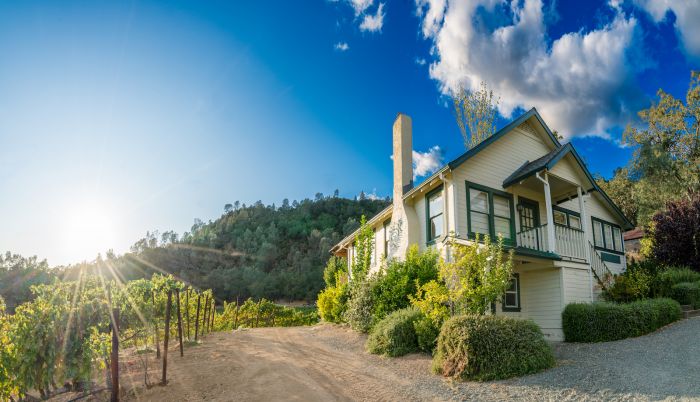 Kenefick Ranch House. Photo, Tim Carl