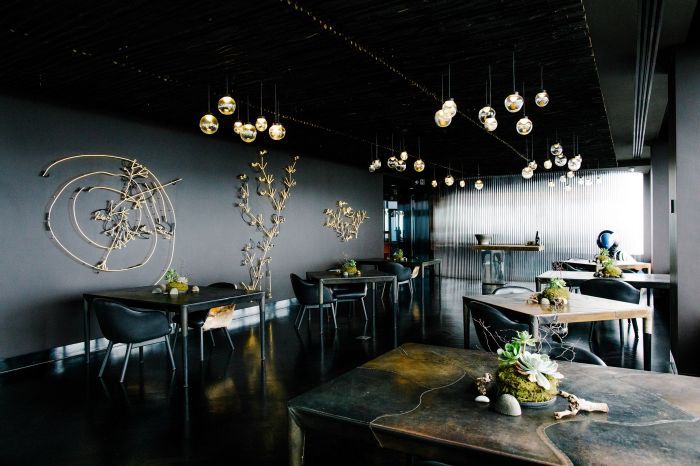 All Images Credit Vue de monde
For the epicurean, every generation has its cast of gastronomic gods with an otherworldly ability to create new and exciting dishes that elevate what is considered avant guard haute cuisine. The Brits have their Heston Blumenthal and Marco Pierre Whites, Americans with James Beard and Thomas Kellers and the French with Alain Ducasse and the indomitable Joël Robuchon, while he was with us. Down under, Australia has its own set of kitchen heroes. Many have trained abroad under the best chefs and come back to apply European techniques to Australia's incredible bounty of local ingredients. It is simply called Modern Australian cuisine and arguably no one does it better than Australia's culinary royalty, Shannon Bennett and his heir apparent, Chef Hugh Allen at Melbourne's Vue de monde.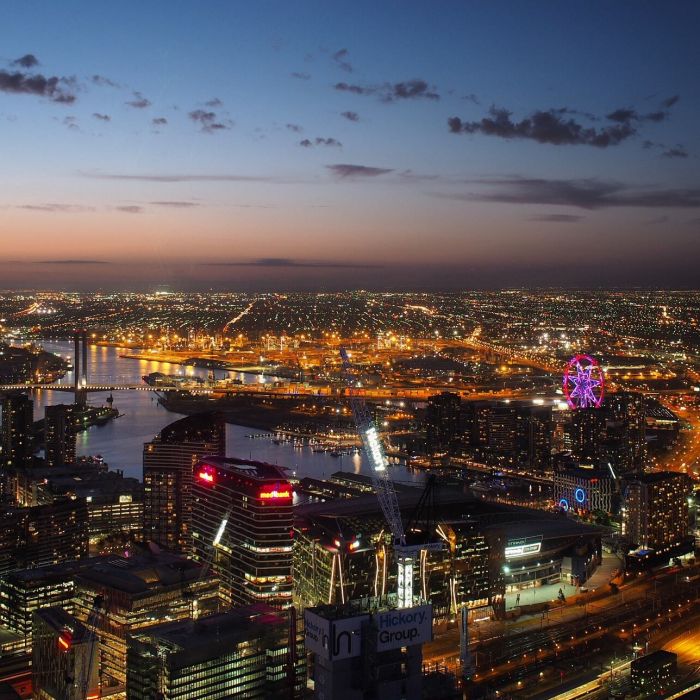 Dining at Vue de monde is a special occasion. It's not the place to go to eat before heading out elsewhere; this must be the final destination of the evening and one that guest will surely savor long after the final fork has been set on the plate. The degustation experience is three-plus hours of culinary nirvana with plate after plate of innovative, exquisite food served with a theatrical presentation.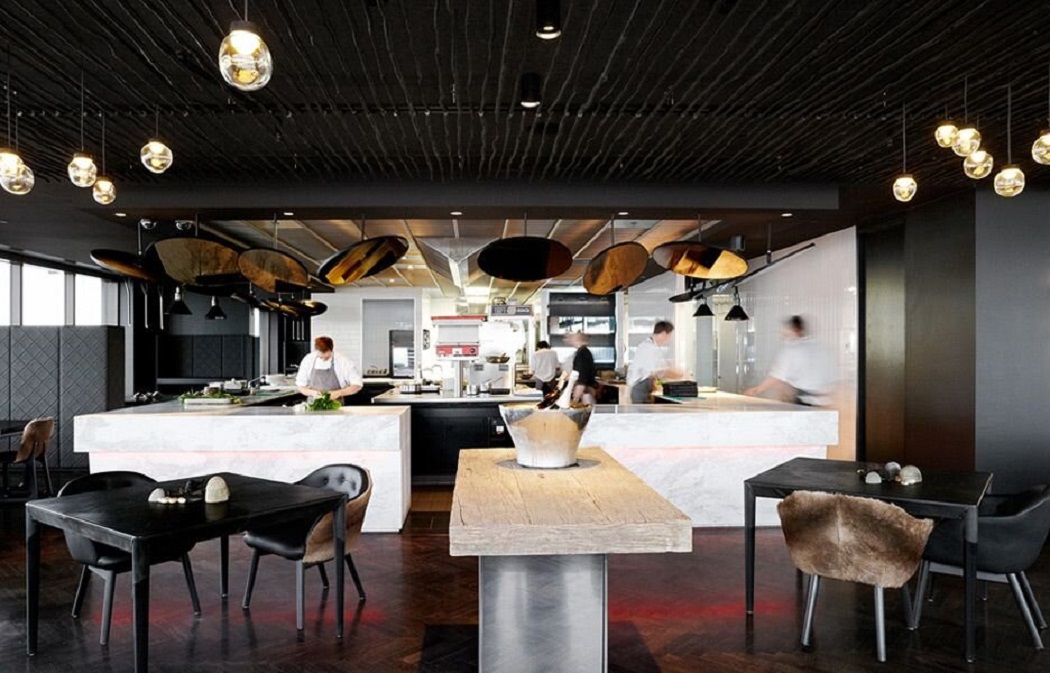 After a quick check-in on the ground floor, guests are escorted to a private elevator and, as ears pop, whisked directly to the 55th floor of one of Melbourne's tallest buildings. The dining room offers a noire palette in the decor designed to direct guests to the focal points of the evening, the outside panoramas, the open kitchen and the evening's steady parade of morsels. There are twenty or so tables strewn around the room where guests peer out over unobstructed cloud line views of the Melbourne skyline and the twinkling of city lights.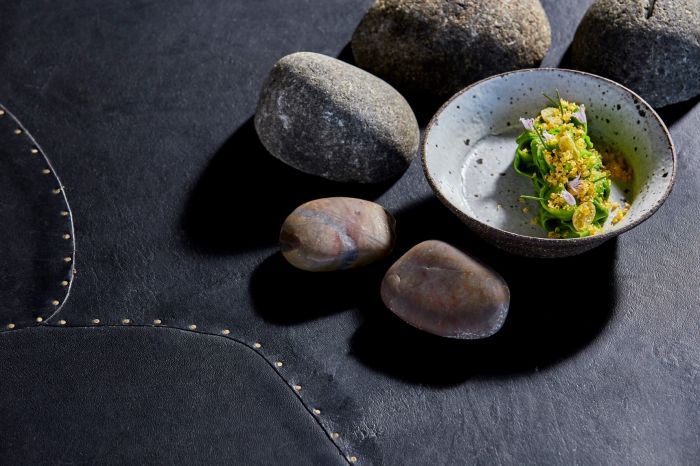 The tables have a luxurious texture and are covered in kangaroo pelt with a display of smooth river stones that double as salt and pepper shakers and butter vessels. For the cutlery, guest dine with rare silver-plated Christofle cutlery, etched with scrolls of vines and leaves, which are set not on napkins, but on a 100-year old Penfolds Grange Hermitage vine from one of Australia's most esteemed wineries. This is the level of detail and perfection that one experiences, even before the first fork enters the mouth.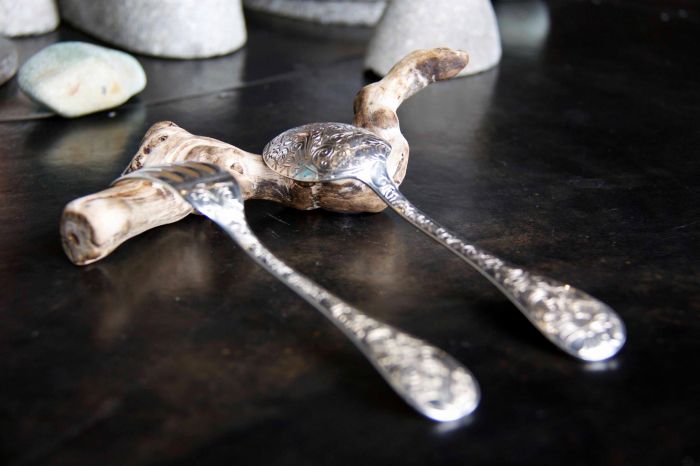 The atmosphere is lively and somewhat festive versus somber and reserved and mainly filled with beau monde couples enjoying a romantic date night. In the center of the room is the cast and crew of the Vue de monde, bustling about in the open kitchen like a finely tuned symphony orchestra creating a concerto of fine Australian cuisine.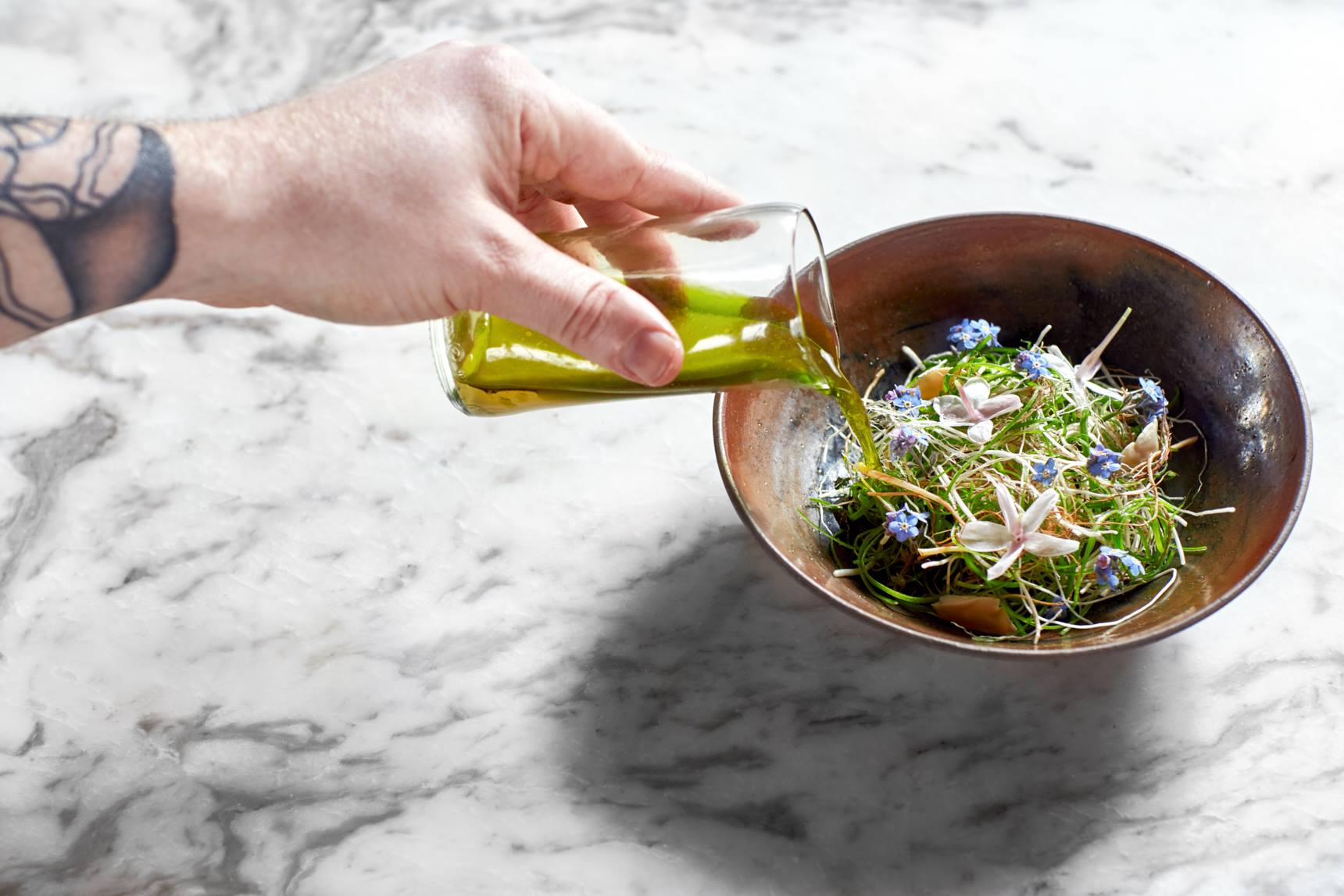 Vue de monde opened 20 years ago in Melbourne and has been a pillar of the Australian fine dining scene ever since. Back then, it was one of Australia's finest culinary talents, Shannon Bennett, who brought his flair for the dramatic to the region. He was destined for success with his pedigree of working in the finest restaurants in Europe and under the tutelage of famed British chef, Marco Pierre White at The Restaurant and Louis XV in Monaco. Fast forward to today, Bennett has become an international food celebrity with several other restaurants and is a television judge on Australia's MasterChef series. He remains as culinary director and owner of Vue de monde ensuring that his vision of gastronomic excellence continues to build on his two decades of success and tradition.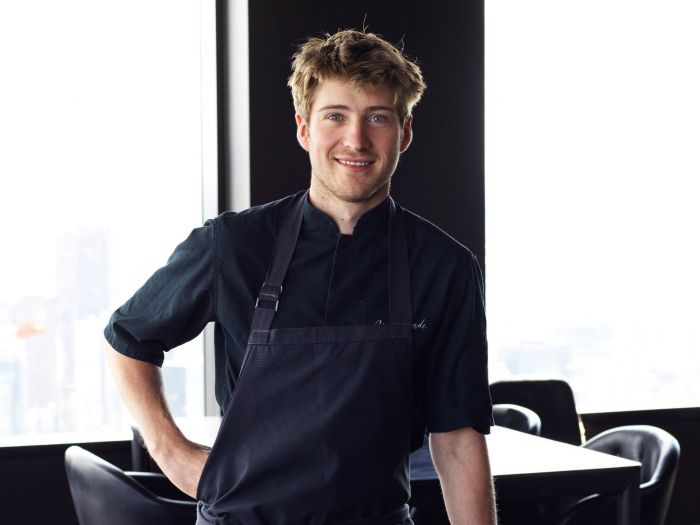 Chef Hugh Allen
His heir apparent is Hugh Allen, a somewhat wet behind the ears, culinary virtuoso who, like his pedagogue, trained in the finest restaurants in Europe before returning back to Melbourne. At only 24 years of age, the wunderkind has reconstructed the Vue de monde menu to rave reviews. His 'new flavor' turns its back on what most may consider the epitome of fine dining, French cuisine, to create something that is on par with and often surpasses previous menus while being authentically Australian.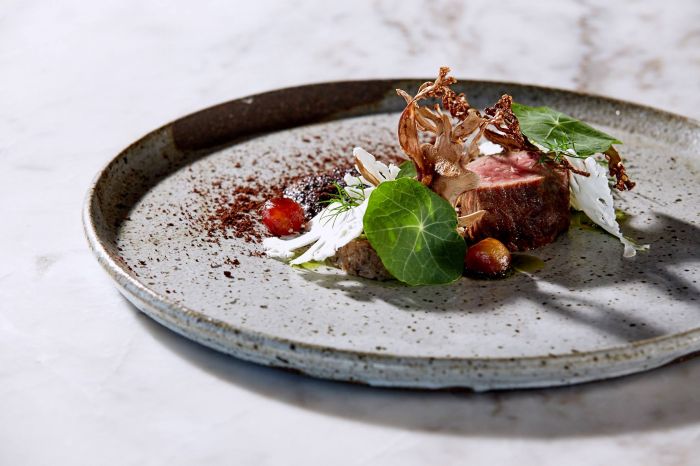 Dining at Vue de monde is an evening of gastronomic theatre at its finest. From the lead actors of chef and cuisine, to the supporting cast of ambiance, flawless service, and the sommelier with his seemingly endless vault of fine wines. And like an incredible performance, the Vue de monde degustation menu dazzles and amuses through 16 acts that ebb, flow and crescendo with each serving.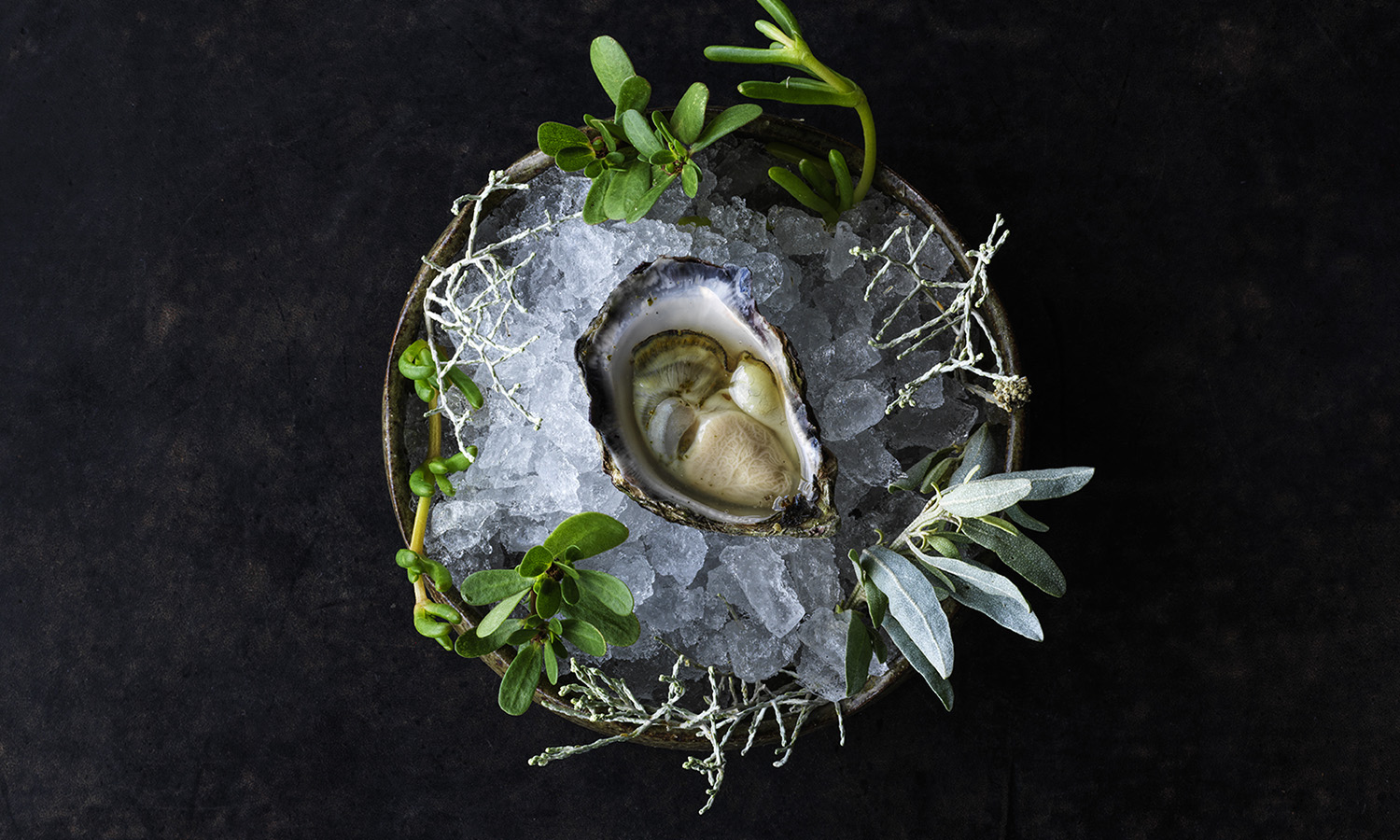 Over the course of the evening the theatrics include an interactive and immersive experience with many of the dishes prepared at your table. After the four-part amuse-bouche, guests are invited to the open kitchen area where a setting of Moonlight Flat Clair de Lune oyster awaits to be shucked and served. They could not be fresher than if you ate them straight from the sea, made even more delectable with the addition of lemon myrtle, seaweed tart, finger lime or horseradish.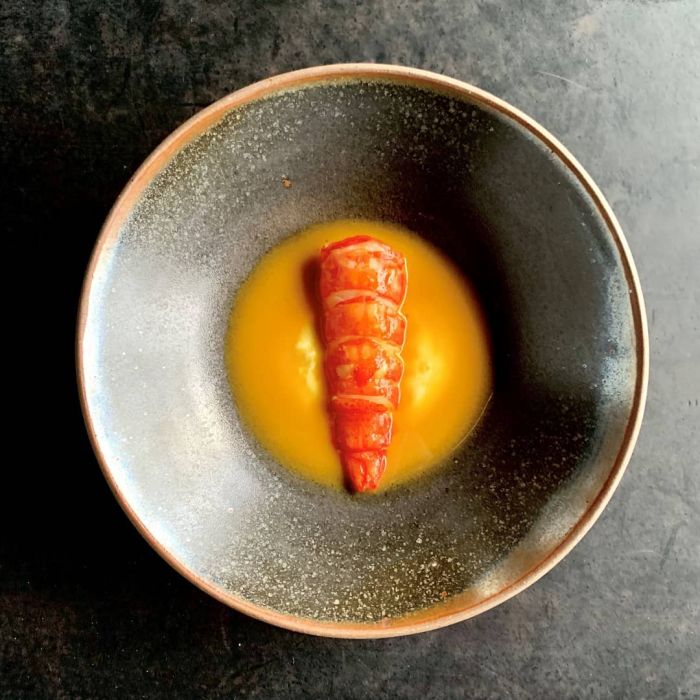 The bounty from the sea continues with cured kingfish, avocado and Tasmanian wasabi with a presentation that is worthy of the walls in the Guggenheim. The cuisine is all about the celebration of local produce and one of Australia's most revered treasures is the Western Australian marron or what that unfamiliar would consider, a giant freshwater crayfish. It is hauntingly delicious and, when served with their mild curry sauce, borders on culinary ecstasy.
The meal is accessorized with appetite threatening breads and a parade of palate cleansers, too many to mention, save one, the palate cleanser spectacle of herbs and flowers set in a mortar. An ethereal mist of liquid-nitrogen is then poured which freezes the medley in an instant. At that point, the crisp concoction is pulverized with the pestle and topped with a parsley sorbet. Yes, pretty cool indeed.
For the red meats, guests dine on cured kangaroo with asparagus and wild garlic, which is slightly gamey and full of exquisite flavor. Another dramatic dish is the Blackmore Wagyu where Chef Allen presents the rack of large tomahawk steaks from which it comes and discusses their provenance and how they are prepared. The meal closes with the sweet ending of warm Chocolate soufflé, speared with a dollop of espresso ice cream that literally melts in your mouth with an abundance of heavenly chocolate decadence.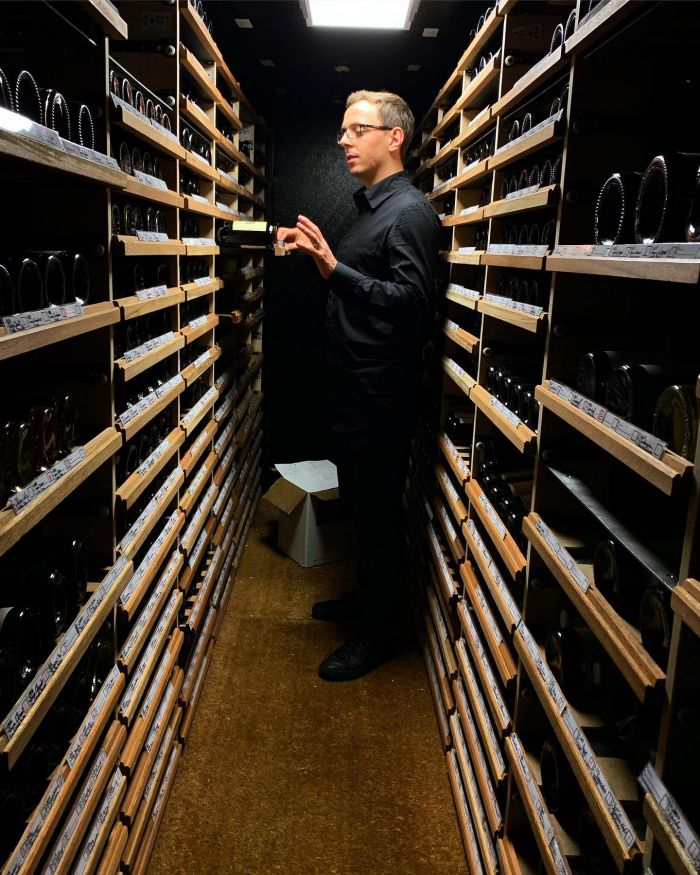 Although the main act is the cuisine, the supporting cast is clearly the beyond exhaustive 92-page wine list detailing their 2000 references from around the world, yet the best of Australian wines clearly takes front row. Vue de monde insists upon excellence when it comes to their wine experience and in fact is one of the few restaurants in the world with two master sommeliers, Dorian Guillon and Carlos Santos Simoes, to ensure the finest selection of wines to accompany each dish.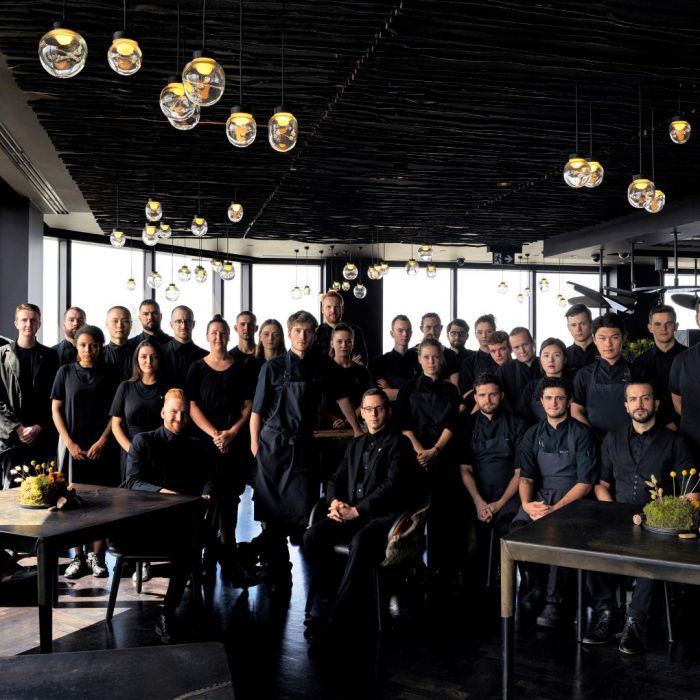 And just as you sit back after the meal and begin to mentally loosen your belt, the gravitas of this amazing meal that you've just had begins to set in. Looking at your watch, you realized that four hours and the better part of the evening is well behind you, yet knowing that it was time extremely well spent. As you begin your goodbyes, thank the staff, and head to the door, you realize that your surprises and exceptional treatment is not over. As a parting gift, a goodie bag filled with treats for the next morning is presented including a brioche loaf made with organic flour from Vue de monde's own bakery, their organic granola, and their own blend of Assam black tea with citrus and fennel. If it hasn't sunk in yet, Vue de monde sets out to blow their guests away with the experience and does so quite successfully.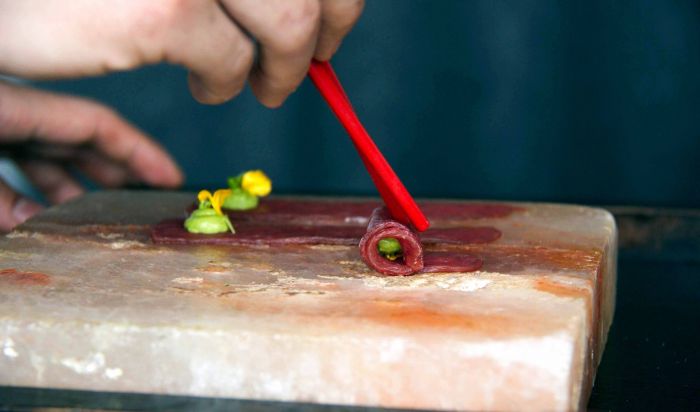 Fine dining is about the details. Details of the ingredients including taste, texture and providence, preparation techniques, and presentation precision. Vue de monde offers an evening of dazzling dishes, cuisine as an art form and gastronomic theater. When it comes to redefining Modern Australian cuisines and Melbourne's top shelf of fine dining options, Vue de monde is a hard act to follow.