Shutterstock
If you're craving a little sun, air and just the freeing feeling of being outdoors, it's time for a summer getaway. And there's probably no better place to soak in the sun and enjoy a glass of wine than Napa Valley. Those within driving distance of this leisurely destination will have more than a few options for five-star dining, hotels and wineries to fill their weekend. So pack up the convertible, put the top down and head out on an ultra-luxe road trip to this Northern California hotspot. For the perfect trip, make a stop at our favorite places to eat, stay and drink in Napa Valley.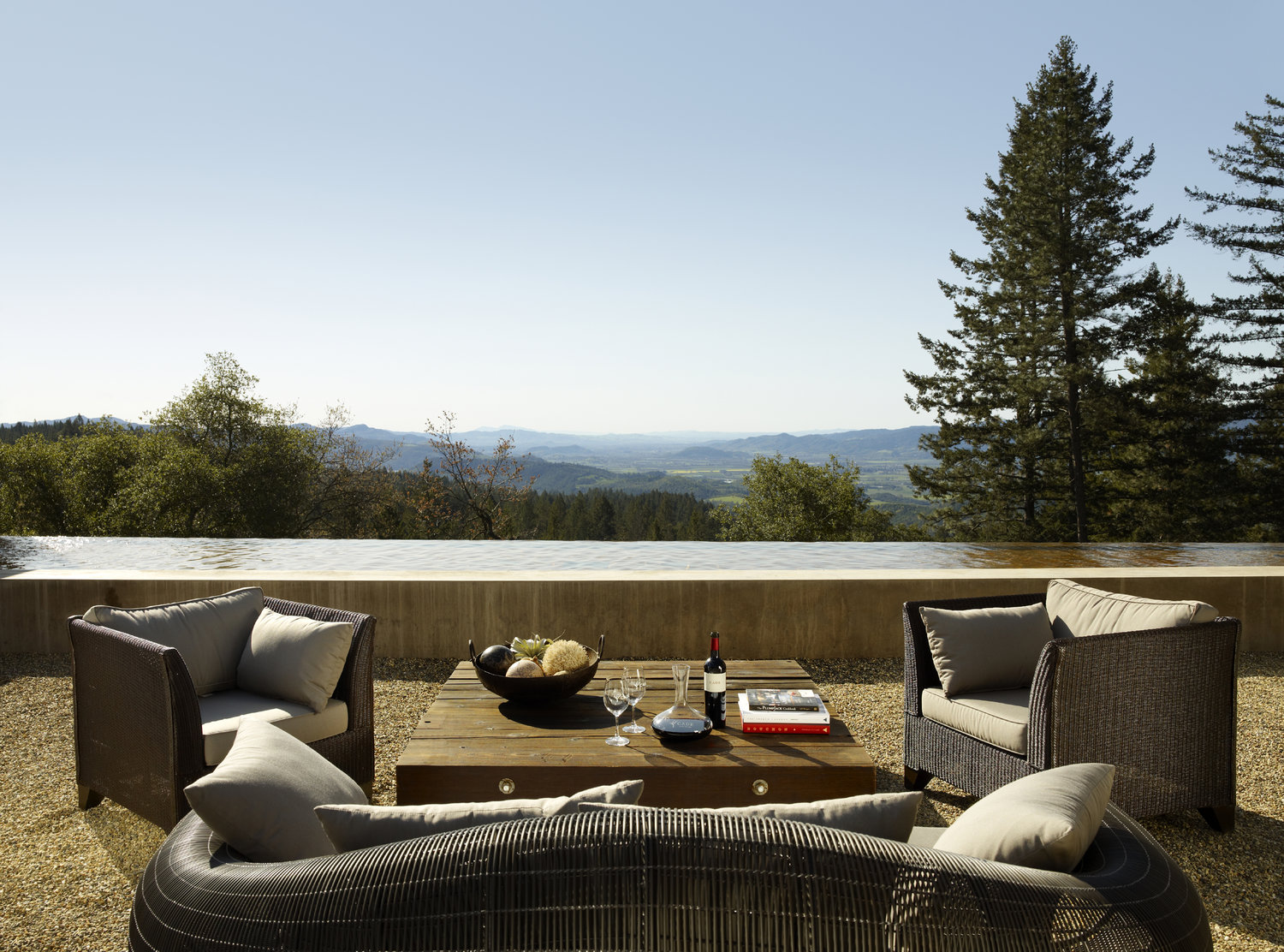 Courtesy of CADE Estate Winery
Drink-CADE Estate Winery
Make a stop at Napa Valley's CADE Estate Winery, where winemaker Danielle Cyrot, uses over 25 different types of barrels to impart varying flavors and aromas to her wines. The wine to be found here is unlike others in the valley—apart from the numerous notes added to the wine through the variety of barrels, CADE sits at an elevation of 1,800 feet, creating a unique temperature variation. Grapes here are allowed to fully ripen on the vine, as the location allows cooler conditions during the day and extended warmth from the setting sun in the evenings. With the addition of hilltop soil made of volcanic ash and minerals, the wine here is notable for its exceptional flavor profiles.
While on the 21-acre estate vineyard, experience their tastings in one of their many venues which include a modern tasting lounge, an outdoor courtyard patio, a winery terrace and a custom-built cave. For a completely unique experience, try a tasting at 13th Vineyard, one of the historically oldest properties in Napa Valley. Originally established in 1886, here you'll enjoy a winery exclusive pouring of their 13th Vineyard Reserve Cabernet Sauvignon and library selections of wines pulled from deep within the CADE cellars. It's a stunning way to see vintages that have not seen the light of day in decades.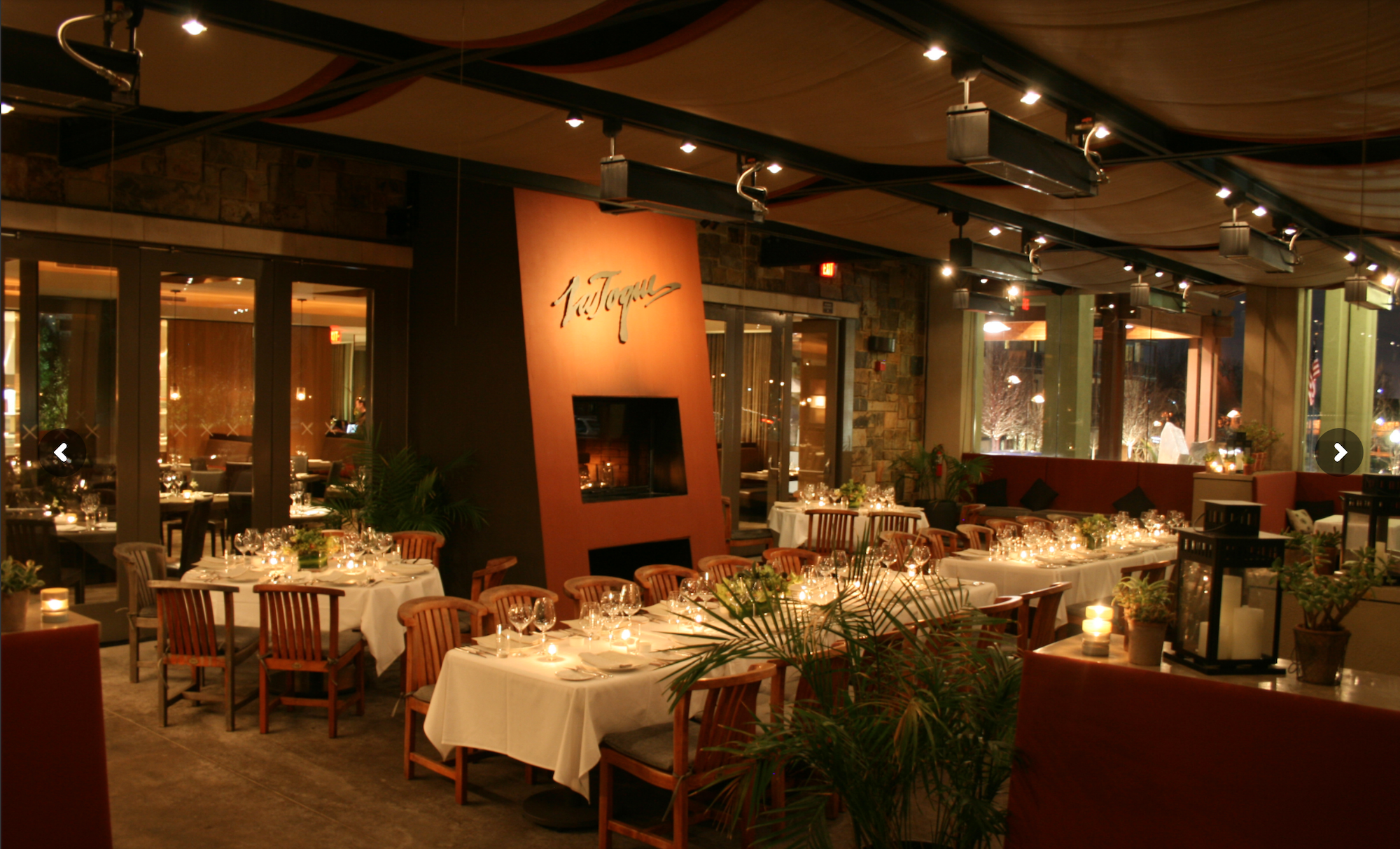 Courtesy of La Toque
Eat-La Toque
In a location with so many Michelin-starred restaurants, it would be a mistake to not try a few. Chances are if you've been to Napa you've experienced The French Laundry, but there are so many other amazing restaurants in the area not to be missed. So after a day of sipping and swirling, head for a Michelin-star dining experience—Chef Ken Frank's landmark restaurant, La Toque.
With a seasonal menu, La Toque has earned a Michelin Star every year they have been awarded in Wine Country, and are also the recipient of Wine Spectator's highest honor, The Grand Award, for their wine list and excellent service. To experience the best of their Michelin-starred cuisine try the Chef's Tasting Menu, a pre-selected menu of six-courses including four savory dishes and two desserts. Additionally, this summer they are offering the All Black Truffle Menu: Summer Edition 2020, a six-course menu that focuses on the flavor profiles of the black truffle.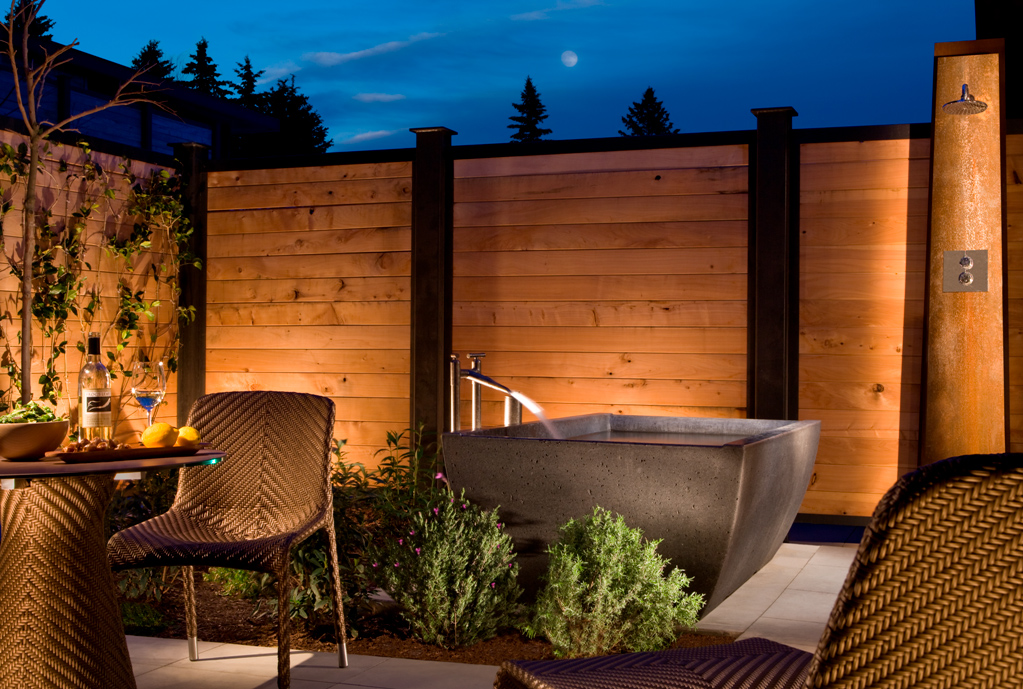 Courtesy of Bardessono Hotel and Spa
Stay-Bardessono Hotel and Spa
At the end of the day, pull into Yountville's five-star property, Bardessono Hotel and Spa. The property has been owned by the Bardessono family since 1926 when the family relocated to the Napa Valley with their six children from the Piedmont region in Italy. Since then the family has turned it into one of the most noted and grandest properties in the area, with intimate, tranquil suites that offer outdoor baths, zen gardens and in-suite fireplaces. Additionally, each suite comes with an appointed Spa Butler who is always ready to prepare your space with candlelight and mood music for your in-room massage.
If you can pull yourself away from your room long enough to explore the property, guests will find a "Deep Green" property in the LEED Platinum Certified Bardessono Hotel. There are 28 LEED-certified properties in the U.S., and Bardessono joins them in committing to provide a luxurious experience for guests within a sustainable environment. The hotel utilizes over 10,000 square feet of salvaged wood, from the flooring of the restaurant to the walls of their guest rooms, and they outfit each suite with organic cotton bed linens and hand-crafted bath products.