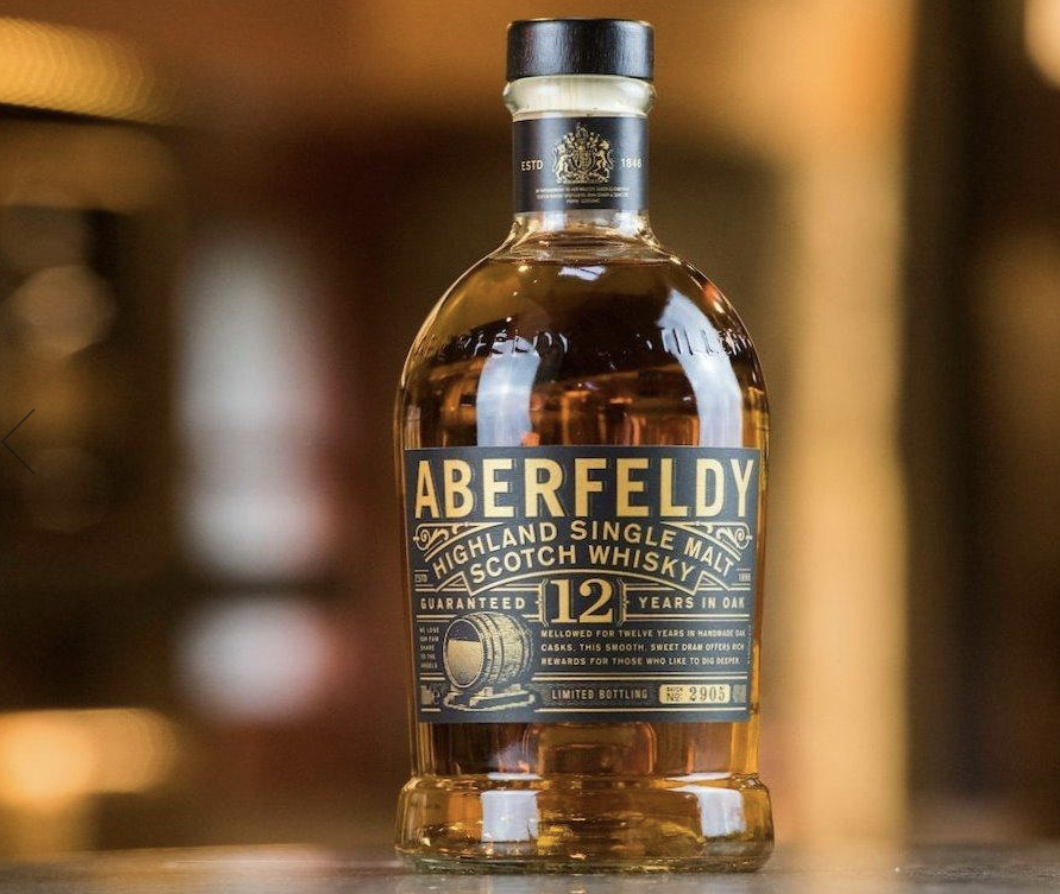 Dewar's Aberfeldy Distillery
Since September is National Honey Month, ABERFELDY Single Malt Scotch Whiskey is raising awareness about the plight of honey bees by collaborating with urban beekeepers and bartenders to source local honey to enhance their cocktails.
Known for its rich notes resulting from the patient process of longer fermentation, ABERFELDY's richness can be accentuated in honey-based cocktails, creating a unique connection between the whiskey and the precious natural resource.
According to Aleco Azqueta, Brand Director Single Malts at BACARDI, "We created the Barrels and Bees program to help support local beekeepers and protect these tiny creatures who do so much for our environment, especially given recent data showing some of the highest mortality rates on record. We're proud to be able to introduce the 'Gardening Giveback Project' this year, as it provides ABERFELDY with another opportunity to drive awareness for this cause we are so passionate about."
Over the last decade, 1 in 3 managed honey bee colonies have been lost each year as a result of stressors like pests, pathogens, pesticides and poor nutrition due in part to habitat loss. Although dedicated beekeepers have been able to stabilize the U.S. honey bee population by splitting healthy colonies to make up for the continued losses, mortality rates remain high. In order to keep the U.S. honey bee population stable, it is crucial that everyone does their part in giving back to the bees and the professionals who care for them.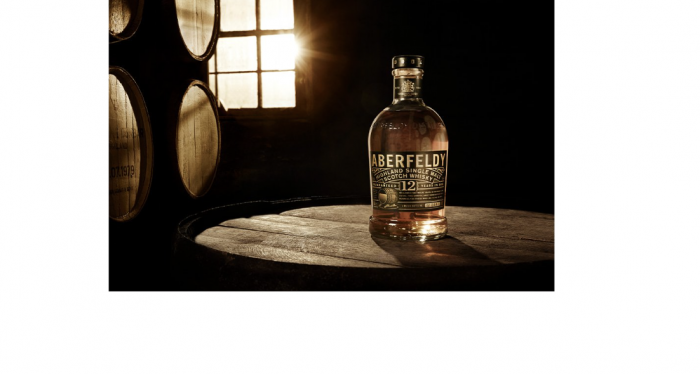 Photo courtesy of ReserveBar
Through the Gardening Giveback Project, ABERFELDY is collaborating with Bee Informed Partnership (BIP), a national, non-profit organization dedicated to working with beekeepers across the country to improve honey bee colony health and increase colony survivorship.
Together they are empowering beekeepers and bartenders across eight cities in the United States -Austin, Texas; Boston, Massachusetts; Chicago, Illinois; Dallas, Texas; Miami, Florida; Los Angeles, California; New York, New York; San Francisco, California to plant and maintain community garden-style bee sanctuaries by growing flowers, herbs and vegetables in dual purpose: to foster a healthy environment for bees while also cultivating ingredients that can be used in cocktails.
ABERFELDY has also committed a $10,000 donation to BIP to help support local beekeepers in their research, education and communication efforts to improve honey bee health and sustainability.
'As the single most important pollinator to agriculture, honey bees are a vital component in ensuring we have access to high quality, nutritious fruits, vegetables, and nuts,' Says Geoff Williams, President of Bee Informed Partnership. 'We definitely appreciate ABERFELDY supporting our mission and are really excited to help bring the Gardening Giveback Project to life.'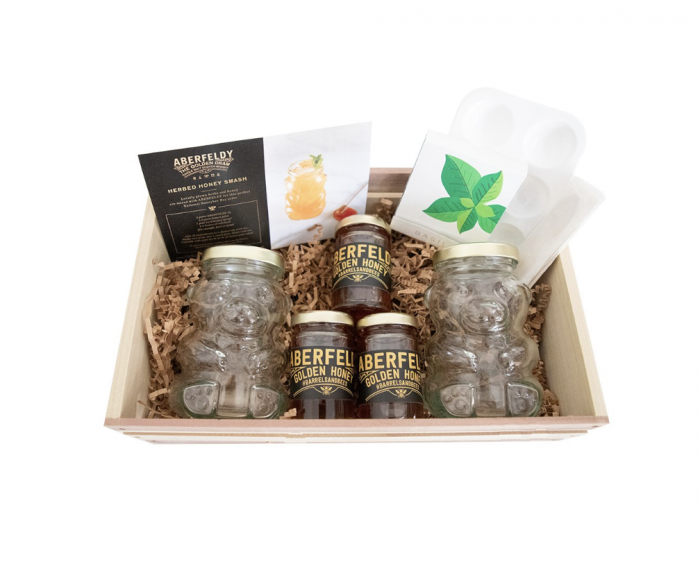 Photo courtesy of ReserveBar
For consumers who want to support the cause but aren't located in one of the eight regions, ABERFELDY is offering a limited-edition, farmer's market-style cocktail crate on ReserveBar.com that is comprised of the ingredients needed to create the Herbed Honey Smash at home.
Not only will customers receive a bottle of ABERFELDY 12, but also seeds to plant their own herbs to garnish their cocktails. The crate also contains honey bear glassware, tasting spoons, a tasting tray and three different flavors of honey harvested by 'The Native Guy' Nick Bofill. He maintains hives on top of Bacardi's North American headquarters in Miami and is a participating beekeeper in the project. Additionally, customers who purchase the cocktail crate will be provided with exclusive access to a virtual whiskey and honey pairing hosted by BACARDI North American Malts Ambassador Holly Seidewand and Mr. Bofill on Thursday, September 17th.
The limited-edition cocktail crate will be available for purchase on ReserveBar.com throughout September's National Honey Month for $45.