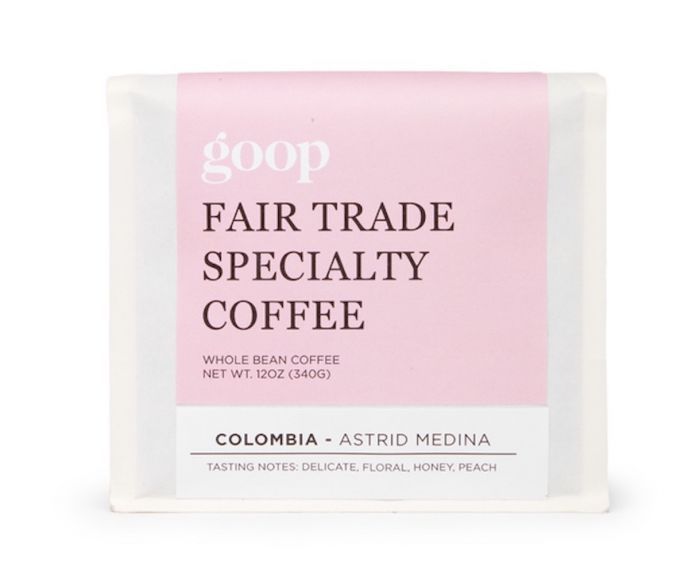 Photo courtesy of goop
goop is bringing a taste of Columbia to the United States via a partnership with Australian-led and Southern California-based coffee brand and award-winning wholesale roastery, Common Room Roasters.
Common Room Roasters and long-time partner, the award-winning, third-generation female Colombian Coffee Farmer Astrid Medina, have grown and roasted a top-of-the-line, sustainable, and ethically sourced coffee exclusively for the modern lifestyle brand. This marks the first time this coffee bean varietal has been sold publicly and is goop's first branded coffee label. Available for purchase ($28) exclusively on goop.com and in-store at permanent goop shops in California, Medina's sustainably harvested and ethically sourced coffee introduces a new way to experience and enjoy an authentic, specialty Colombian brew in the comfort of your own home.
Medina's artfully cultivated coffee beans are harvested in Planadas, in the Tolima region of Colombia, then dried more than 30 days in a two-step process, resulting in a delicately balanced aroma with floral, peach, and honey notes. Once in the hands of Common Room Roasters, the SoCal team meticulously medium-roasts Medina's beans in its state-of-the-art roastery in Newport Beach, CA. Offered in sleek, pink and white compostable 12-ounce bags, goop's new Fair Trade Specialty Coffee is as sustainably packaged as it is harvested, and available in limited quantities.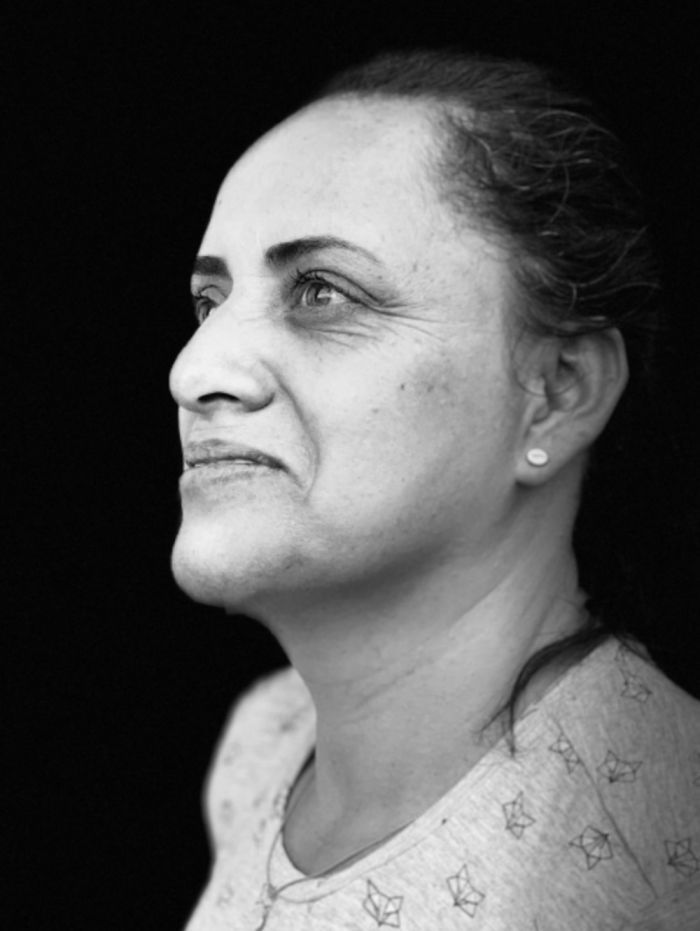 Astrid Medina. Photo courtesy of goop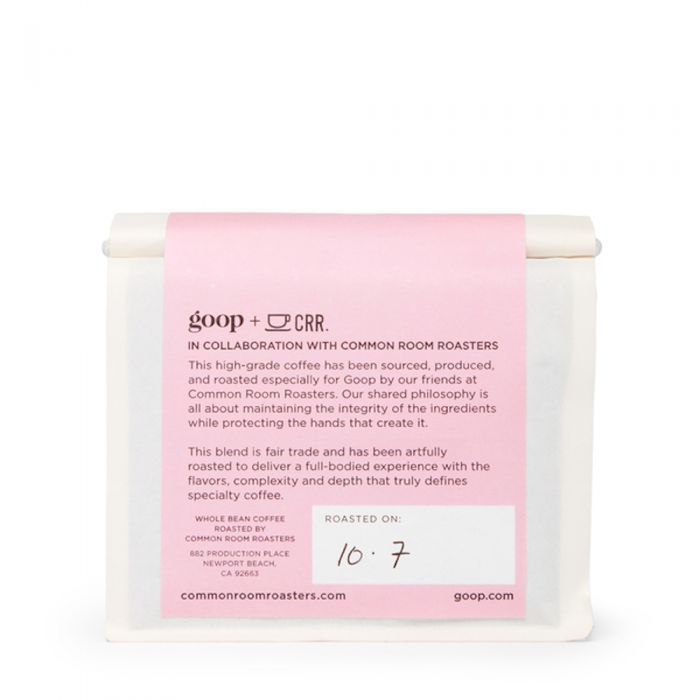 Photo courtesy of goop
"The first time I tasted Astrid's coffee back in 2018, I could instantly taste her production quality and delicate sophistication," recalled Ed Moffatt, Co-Founder of Common Room Roasters. "When the idea of working with goop came up, we knew without any hesitation that Astrid's coffee would be a perfect fit. Her personal story of dedication and determination, combined with a quality you can taste, perfectly personifies everything we, and goop, stand for."
"To be a woman in the Colombian coffee sector is a crucial role that requires commitment, work, dedication, and above all, a great passion for what we do," said Medina. "I am very proud of my farm, which is the legacy of my father. However, I am even prouder of the coffee that we produce. It is a wonderful and privileged position to offer specialty coffee, and it gives me great satisfaction and gratitude.'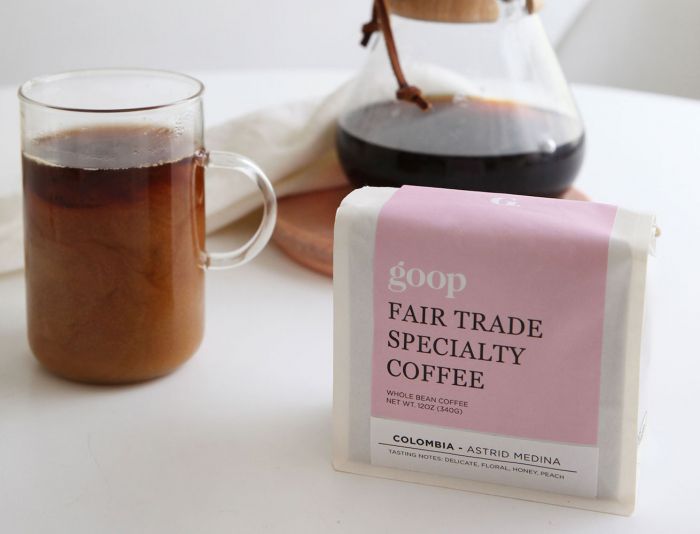 Photo courtesy of goop