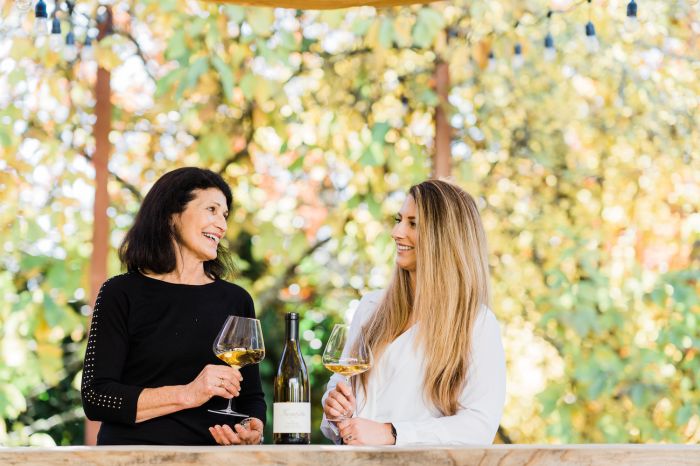 Rickey Trombetta & daughter Erica Stancliff of Trombetta Family Wines. Photo by Anna Wick
If Mother's Day plans call for a celebratory toast, why not make that toast with a wine that innately celebrates the occasion? The dozen wines listed here celebrate matriarchic figures or are created by moms, making each a more-than-fitting addition to your own Mother's Day tribute.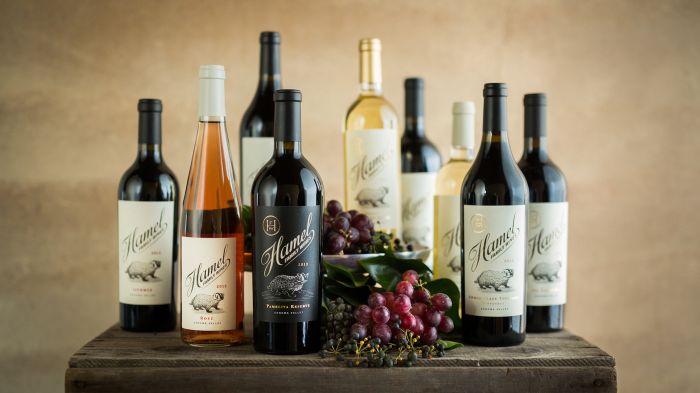 Photo courtesy of Hamel Family Wines
Hamel Family Wines
The heart of Hamel Family Wines is family – one with a shared passion for creating high quality wines that are a reflection of their unique estate vineyards and their stewardship of the land. Led by brothers George III and John, Hamel is renowned for Cabernet Sauvignon. Their most prestigious bottling, the 2016 Pamelita Reserve (pictured above, center) was named fondly after their mother Pamela Hamel, making this wine an ideal Mother's Day pour. This plush wine presents with intense flavors of dark fruits, lavender, crushed rocks and spice. The soft tannins offer a seamless and persevering finish on the palate from the balanced and poised grapes of Nuns Canyon Vineyard and Hamel Family Ranch, two of the winery's most prestigious vineyards.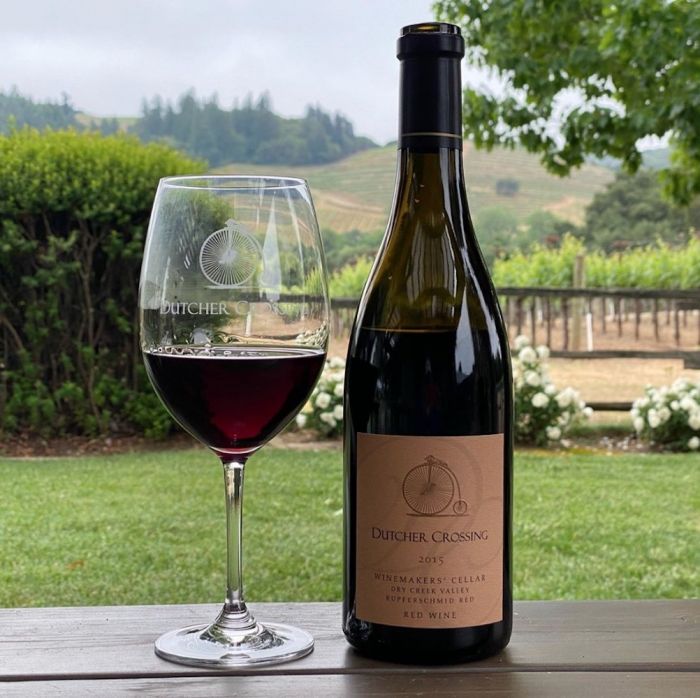 Dutcher Crossing 2015 Winemakers' Kupferschmid Red Wine. Photo courtesy of the winery
Dutcher Crossing Winery
In 2007, Debra Mathy became the first single woman to own a winery in the Sonoma County's Dry Creek Valley, sparking the beginning of her course to empower and lead the next generation of women. Proprietor of Dutcher Crossing Winery, Mathy was inspired by her mom and dad to believe that hard work, ethics, and self-confidence – rather than gender - determine a person's ability to get a job done. Dutcher Crossing produces more than 30 handcrafted small-lot wines from Sonoma, Mendocino, and Napa counties. The 2015 Winemakers' Kupferschmid Red Wine from Dry Creek Valley is named after Mathy's mother Leah, whose maiden name is Kupferschmid, and for whom a Chateauneuf de Pape-inspired Rhone blend block is planted. "Every time my mother visits the winery, she always insists that visitors try 'her' wine," laughs Mathy.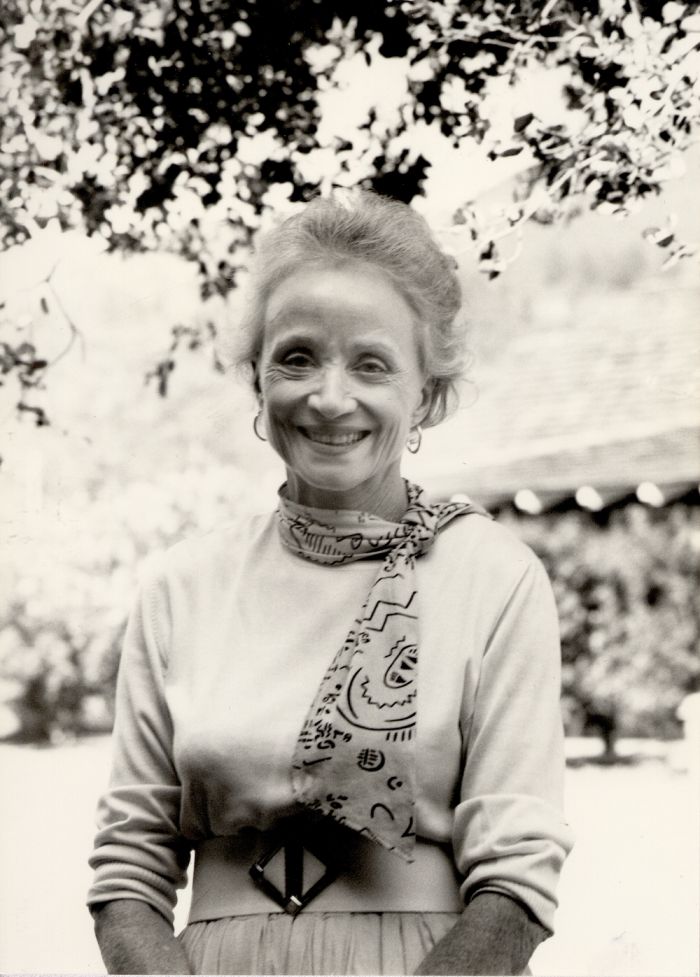 Damaris Deere Ford of Landmark Vineyards. Photo courtesy of the winery
Landmark Vineyards
As one of the first female winery owners in the country, Damaris Deere Ford's sole focus was to make great Chardonnay. Nearly 50 years after founding Sonoma County's Landmark Vineyards, Ford, the great-great granddaughter of John Deere, continues to be honored by the winery via its Damaris Chardonnay. Her family's agricultural legacy is kept alive and thriving through Landmark's beautiful, fruitful vineyards, and like any revered 'mother,' she remains Landmark's inspiration and fiercest advocate. The 2018 Damaris Chardonnay shows the best character of Sonoma Chardonnay of intensity and complexity. Lemon in color, with aromas of ripe lemon, baked yellow apple, crisp pear, vanilla custard, butterscotch with herbal notes, serve this one to mom with grilled swordfish topped with a lemon basil butter sauce.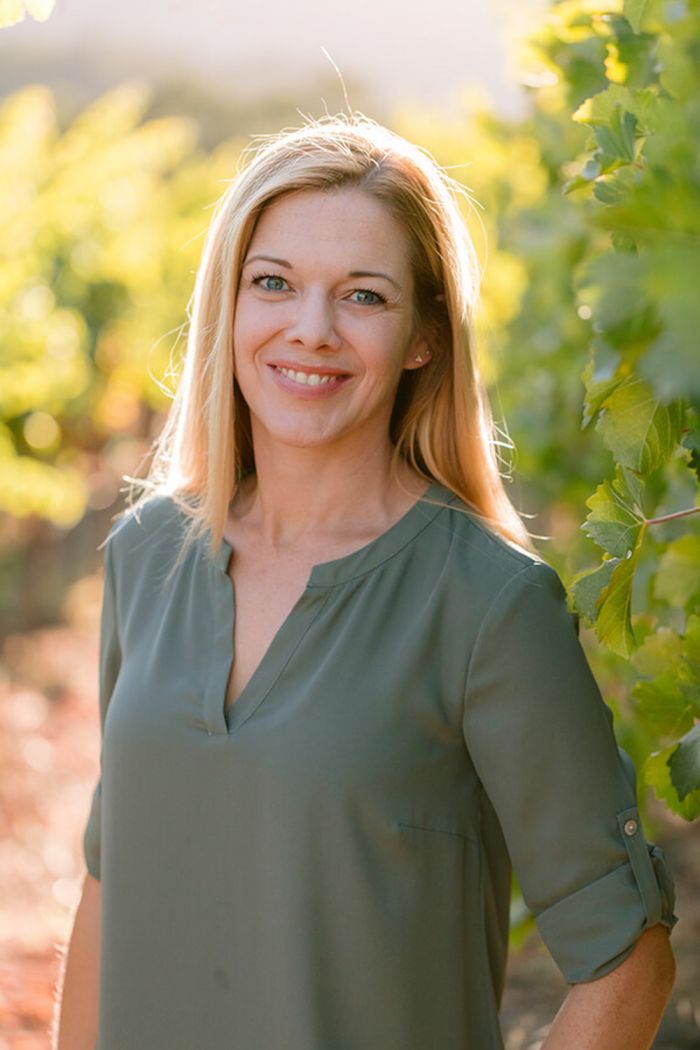 Gianna Kelly of Galerie Wines. Photo courtesy of the winery
Galerie Wines
Sonoma County native and mom of three Gianna Kelly initiated her wine education while sitting with her father as he created the wine list at their family restaurant. A college chemistry degree was put to use within the wine industry as a chemist for Enologix before she joined Stag's Leap Wine Cellars as enologist. This is when and where she fell in love with Bordeaux varieties and subsequently honed her winemaking skills. In 2018, Kelly joined the team at Cardinale as an assistant winemaker, and in 2019 she became head winemaker for Galerie Wines, known for distinctive Cabernet Sauvignon and Sauvignon Blanc wines from Napa Valley and Knights Valley. Treat mom to the 2018 Terracea Spring Mountain District Riesling; it's like springtime in a glass.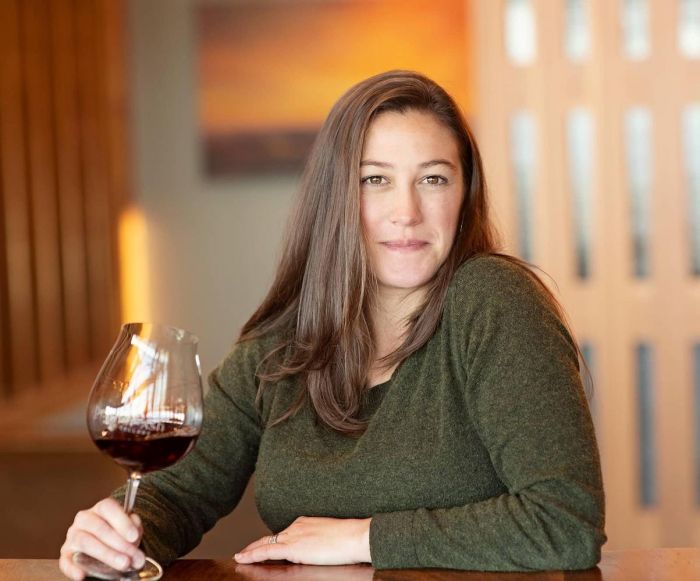 Kate Ayres of Penner-Ash Wine Cellars. Photo courtesy of the winery
Penner-Ash Wine Cellars
Winemaker and mom Kate Ayres develops uniquely expressive styles of Pinot Noir for which Penner-Ash Wine Cellars is known in the Willamette Valley and around the world. Ayres grew up on the north coast of Oregon and after studying viticulture and enology at UC Davis, built her experience as she worked in vineyards the world over. She spent five years at Hess Collection Winery as associate winemaker before moving back to the Pacific Northwest to work and learn alongside the incomparable Lynn Penner-Ash at her namesake winery. Kate enjoys her time outside the winery exploring the wilderness of her youth with her son, Nico, husband and fellow winemaker Hans, and black Labrador, Kima. Treat mom to Ayres' Willamette Valley 2018 Pinot Noir.
Erica Stancliff & her mom Rickey Trombetta of Trombetta Family Wines. Photo by Anna Wick
Trombetta Family Wines
The mother/daughter duo behind this lovely wine brand make this an obvious Mother's Day gift choice. Owner Rickey Trombetta and her daughter, winemaker Erica Stancliff, team-up at their small family winery located in the cool-climate Petaluma Gap sub-AVA of the prized Sonoma Coast AVA. They take great pride in producing beautiful, small lot Pinot Noir and Chardonnay varieties that reflect the Petaluma Gap, Sonoma, and Russian River terroirs from which they are sourced. Treat mom to the 2019 Russian River Valley Indindoli Vineyard Chardonnay. Note: Erica was just ten years old when, upon witnessing her aptly describe the aromatic essence of a glass of merlot, iconic vintner Paul Hobbs accurately predicted her winemaking prowess.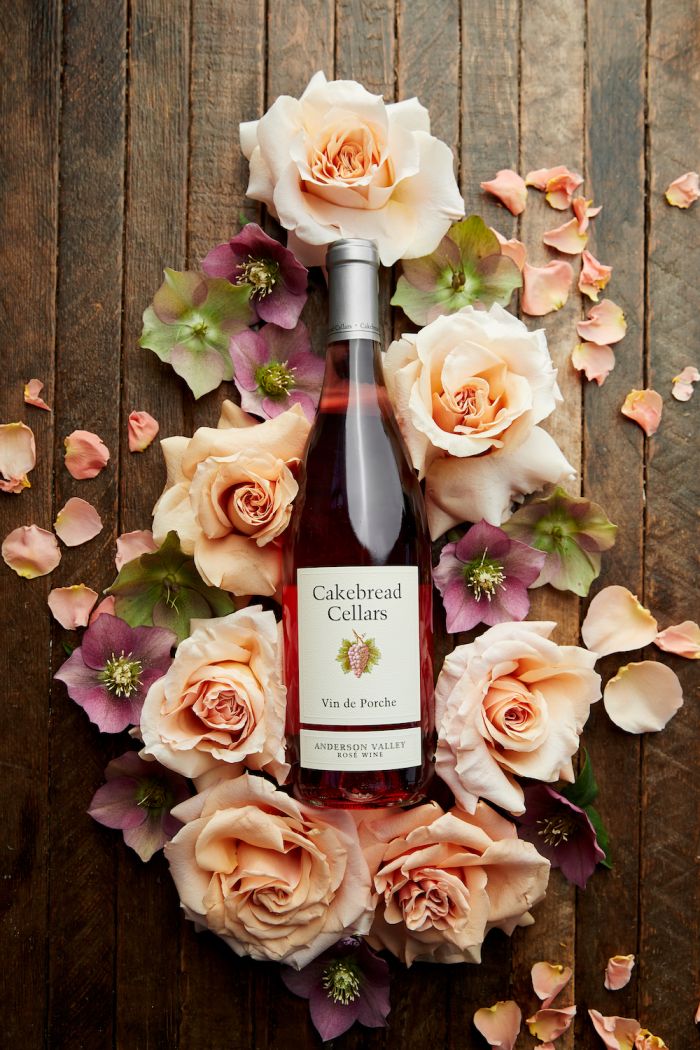 Cakebread Vin de Porche Rosé. Photo courtesy of the winery
Cakebread Cellars
The beautiful gardens at Napa Valley's celebrated Cakebread Cellars are a tribute to their architect Dolores Cakebread, whose two sons, Dennis and Bruce, continue to operate the iconic winery founded nearly 50 years ago by their mom and their dad Jack. Dolores also co-authored two cookbooks, The Cakebread Cellars Napa Valley Cookbook: Wine and Recipes to Celebrate Every Season's Harvest, and The Cakebread Cellars American Harvest Cookbook, featuring recipes and wine pairings from the winery's workshops – each itself a great Mother's Day gift. Add a bottle of Cakebread's gorgeously pink and fruity Vin de Porche and with mom, pull up a rocker, porch swing, or wicker easy chair and toast to all that she means to you.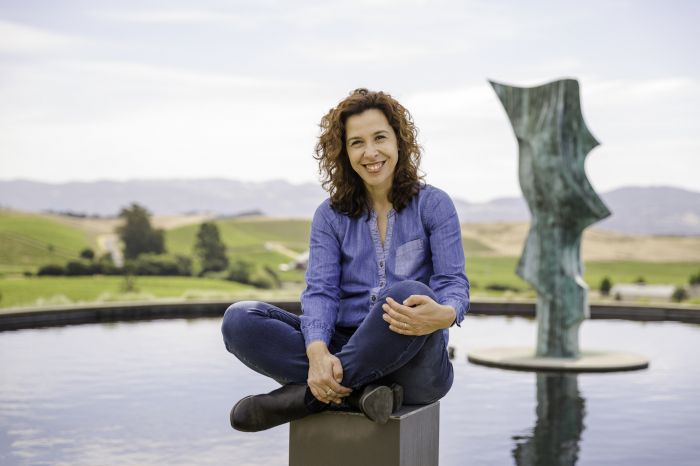 Ana Diogo-Draper of Artesa. Photo courtesy of the winery
Artesa
Born and raised in Portugal, Ana Diogo-Draper joined Artesa in 2013 and was promoted to director of winemaking in 2015. Though a dedicated winemaker, her most important job is as mother of two. Known for her collaborative approach, Diogo-Draper credits her professional success to a passion for agriculture and winemaking that was nurtured from a young age. The Artesa Los Carneros Chardonnay displays great fruit freshness, intensity and elegance. This wine's focus is primarily on aromatics and winemaking techniques intended to retain the characteristic Carneros aromas of lemon-citrus and white blossom, while enhancing the minerality and bright, vibrant fruit flavors of citrus and stone fruits in the wine. Pair this crisp white with a lemon orzo pasta or a roasted chicken.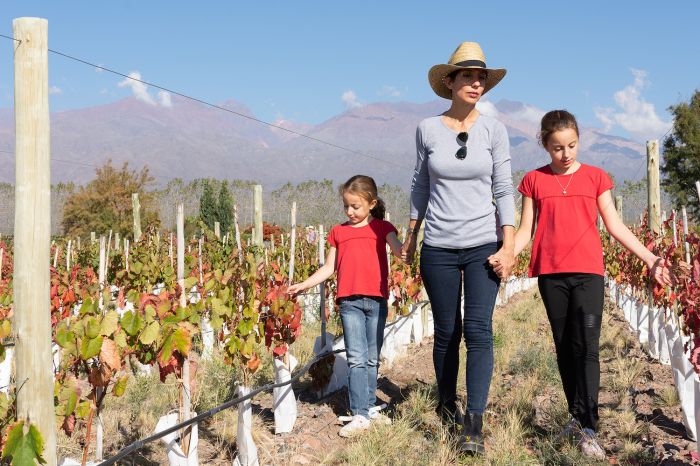 Jimena Lopez of Graffito, with her girls. Photo courtesy of the winery
Graffito
Argentine-based Graffito celebrates its tenth anniversary this year. The winery is helmed by wife and mother Jimena Lopez, who, in addition to a passion for wine, is devoted to her girls Julieta and Valentina. Both experienced their first harvests at the winery at very young ages. They worked in the cellar and the lab, and took naps in the tasting room. It's likely they will follow in their mother's winemaking footsteps. Lopez is the ultimate perfectionist and her commitment to detail is evident in her winemaking. Try Graffito's Cabernet Franc; this delicate and elegant wine features floral aromas and notes of raspberry, cherry, and sweet pepper.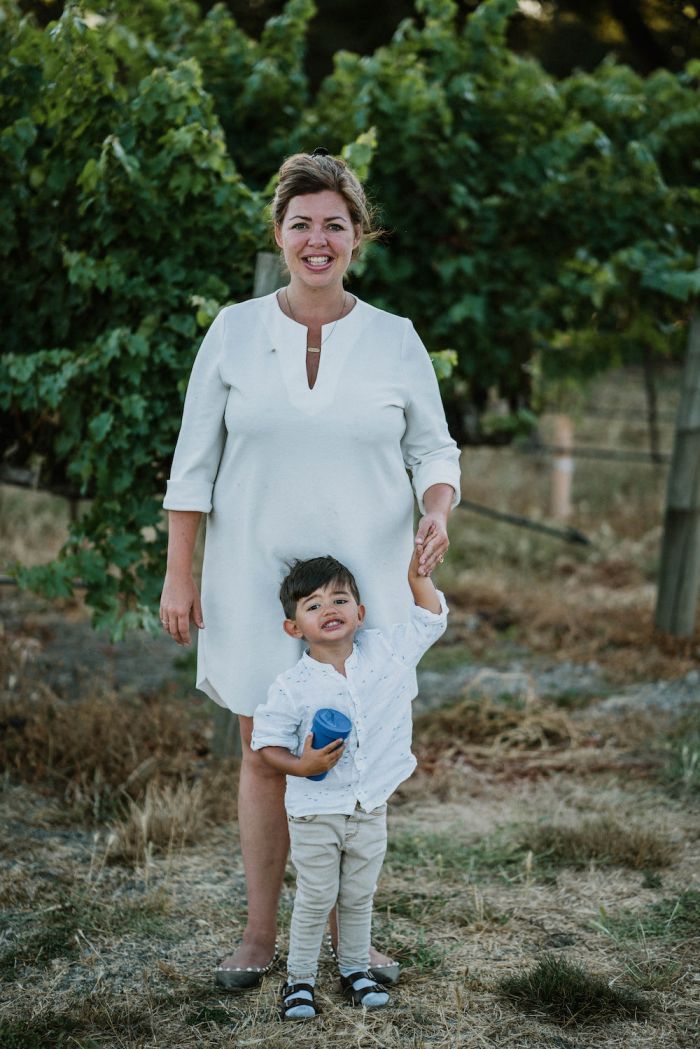 Lindsay Hoopes of Hoopes Vineyard, and son. Photo courtesy of the winery
Hoopes Vineyard
Napa Valley's Hoopes Vineyard proprietor Lindsay Hoopes is a homicide-lawyer-turned-winemaker and loving mother of two under four, who expertly balances the management of her successful multi-generational business, while hosting cooking classes with acclaimed top chefs, and overseeing the opening of the new serene outdoor wine space Oasis by Hoopes. She also champions causes in which she believes, such as spearheading the efforts of non-profit Save the Family Farms where she collaborates with other strong women to innovate the industry and make a difference. Hoopes also cares for nearly 30 rescued farm animals on her family estate. Gift mom with wine meticulously crafted by this supermom and entrepreneur. Our choice, the 2014 Hoopes Genny's Vineyard Chardonnay Carneros with its vibrant golden color and warm aromas of buttered biscuits, toasted oak, and creamy vanilla.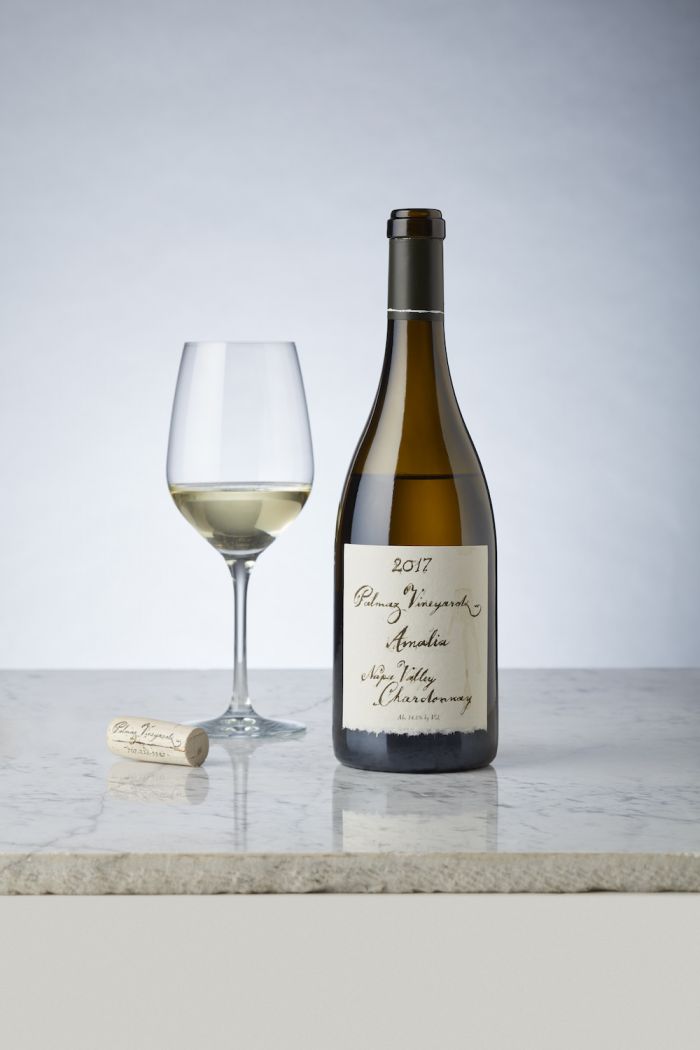 Palmaz Vineyards Amalia Chardonnay. Photo courtesy of the winery
Palmaz Vineyards
Passionate about food, wine, and land preservation, Amalia and Julio Palmaz, the Buenos Aires-born co-founders and co-chairmen of exceptional Palmaz Vineyards, combine tradition with technology at their Napa winery. Amalia was the instigator, and continues to be the inspiration for, the brand's beautiful Amalia Chardonnay. Although Julio always planned a singular focus on exceptional Cabernet, Amalia convinced him that not every meal needs to be paired with such powerful wine; once in a while, she said, "a little white can be delightful." Unlike its namesake, the Amalia Chardonnay is shy at first, but soon it becomes synonymous with the Palmaz matriarch, warm and inviting.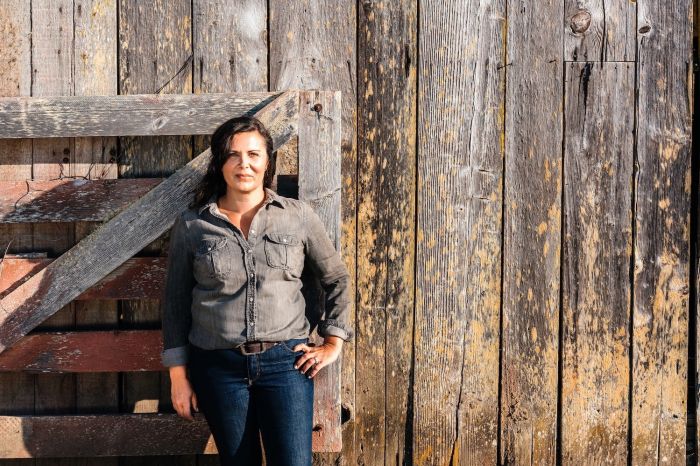 Sarah Wuethrich of Maggy Hawk. Photo courtesy of the winery
Maggy Hawk
Mom and winemaker Sarah Wuethrich fell into winemaking after taking an enology class at UC Davis on a whim. After honing her skills, as well as developing her own wine label, she joined Copain Wines as assistant winemaker and fell in love with the cool climate wines of Anderson Valley. Spending seven years working closely with co-founder and winemaker Wells Guthrie in the foggy, Deep End vine rows, Sarah dove into the hands-off, European-style winemaking that highlights the natural beauty of the region. With her experience and passion for the Anderson Valley, Wuethrich was the natural choice to take the reins at Maggy Hawk. Treat mom to Wuethrich's sleek, fresh, and weighty Maggy Hawk Anderson Valley White Pinot Noir.