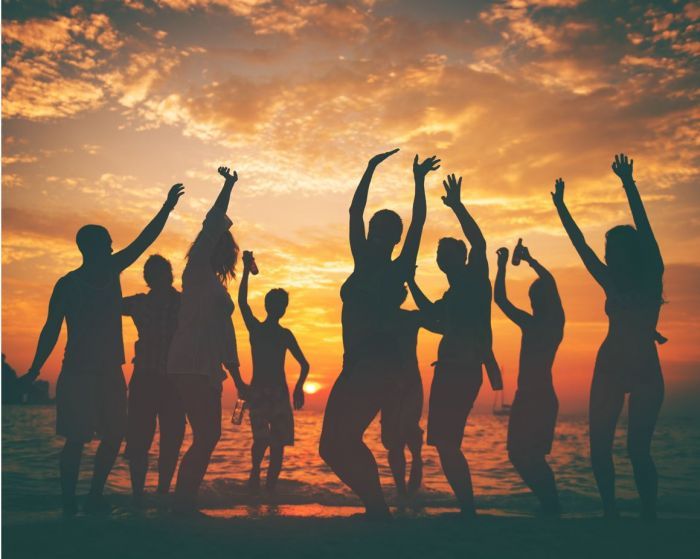 Photo courtesy of Shutterstock
Whether you're carting your ready-to-drink, crafted cocktails to the beach, or popping open a can on your urban patio, these tasty creations will help you to maintain a summer state of mind. As delectable as any concoction made by your favorite bartender, these RTDs turn any gathering – whether it be two of you, or twelve - into a party. And bonus: stylishly fab packaging makes each a visually delightful addition to your bar or cooler.
Created by renowned Los Angeles bartender Aaron Polsky, LiveWire Cocktail Co. champions some of the world's best bartenders by canning and bottling their expert creations, such as Erin Hayes' Rocket Queen, a bright and juicy mix of Magdalena Rum®, absinthe, pomello, cinnamon, and pandan. Shannon Mustipher's Holy Tyger is made with Straight Bourbon, Rockey's Liqueur, coconut, lime, Jamaican #1 Bitters, and hints of lemongrass. (SRP $19.99/4-pack)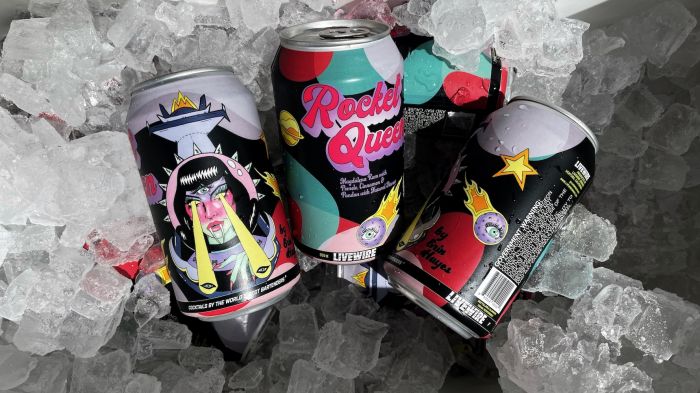 LiveWire Cocktail Co.'s Rocket Queen. Photo courtesy of LiveWire Cocktail Co.
Boulder-based Cocktail Squad's small-batch elevated craft cocktails (10% ABV) are on-the-go fun from one of the pioneers in the ready-to-drink category. Flavors include Greyhound, Margarita, Gin and Tonic, Bourbon Smash, Vodka Soda, and Whiskey Sour. Their new line of Classy Casuals have zero sugar, a lower ABV (5%), 0g carbs, 90 calories per can and no artificial sugar substitutes. (SRP $4.99/can or $20/4-pack)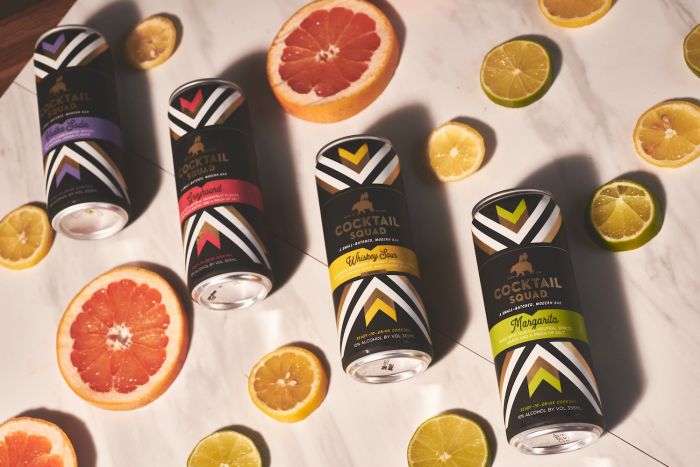 Photo courtesy of Cocktail Squad
Dashfire is a family-owned bitters and cocktail company based in Minnetonka, Minnesota founded in 2013 by Lee and Dawn Egbert. What started simply with bitters has expanded into cocktails, spirits, and coffees. Their line of ready-to-drink cocktails includes six high-proof, complex drinks inspired by the classics and made with Dashfire extracts and bitters. Try the first-ever canned Manhattan with Black Mission fig, cascara cherry, vanilla, and rhubarb root created by co-founder Lee, a master at creating unique flavor combinations. (SRP $6.99/100 ml)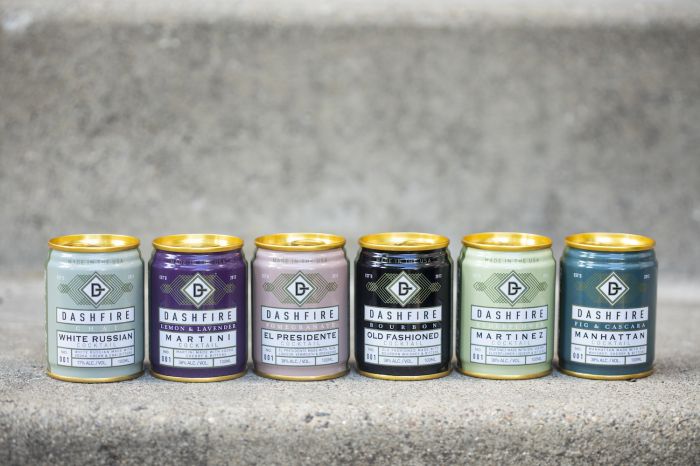 Photo courtesy of Dashfire
Washington, DC's Don Ciccio & Figli's Perla Cocktails are available in a variety pack of ten refreshing cocktails in a convenient cardboard carrying case. Flavors include: Ambrosia Spritz, Negroni Bianco, Negroni Classico, Cherry Manhattan, and Walnut Old Fashioned. Why 'Perla?' It translates to 'pearl' in Italian, conjuring the excitement of finding something delightful where you least expect it, perhaps as with these cocktails. (SRP $25/4-pack)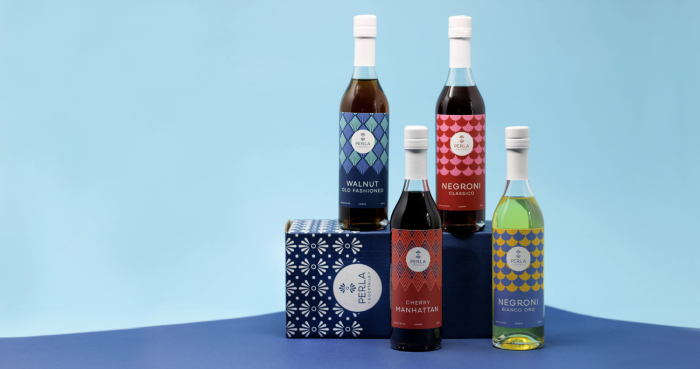 Photo courtesy of Perla Cocktails
Superbird is a refreshing ready-to-drink Paloma cocktail with 5.9% alcohol-by-volume, crafted with 100% Blue Agave Tequila and no sugars or artificial ingredients. Envisioned by industry innovator Richard Betts, Superbird is made with 4 primary natural ingredients - 100% Blue Agave Tequila, natural grapefruit juice, agave nectar, and sparkling water. A lower calorie companion, Superbird Free, features just 95 calories. (Superbird: SRP $13.99/4-pack; Superbird Free: SRP $13.99/4-pack)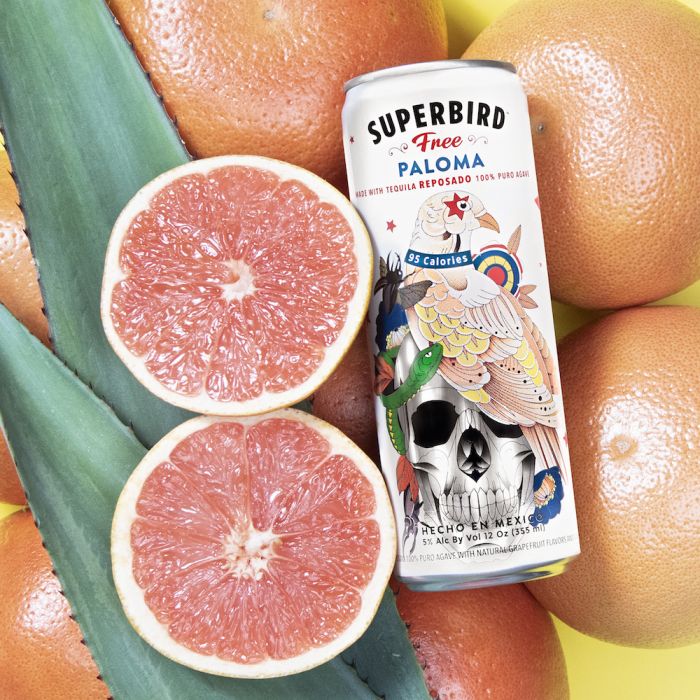 Photo courtesy of Superbird
Following the successful launch of BACARDÍ® Real Rum Canned Cocktails last year, BACARDÍ® Rum expands its range of canned cocktails with three vibrant new flavors (BACARDÍ Bahama Mama, BACARDÍ Mojito, and BACARDÍ Sunset Punch) and the first-ever variety pack. This tropical trio joins the refreshing range of BACARDÍ Lime & Soda, BACARDÍ Limon & Lemonade, and BACARDÍ Rum Punch. BACARDÍ Real Rum Canned Cocktails are made with natural flavors, real ingredients, no artificial sweeteners, and an award-winning base spirit of BACARDÍ Superior. BACARDÍ rum is made mainly in Puerto Rico where it is crafted to ensure the taste remains the same today as it did when it was first blended in 1862. (SRP $12.00/4-pack)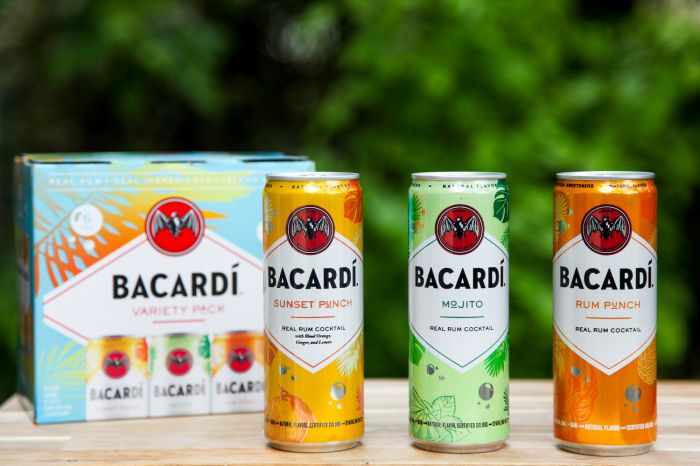 Photo courtesy of BACARDÍ
Brothers Matthias and Jacob Kozuba, co-founders of all natural BarBox, add two new flavors to their portfolio of ready-to-drink boxed cocktails: a 42 proof Margarita with bright and zesty lime, candied orange peel, and sweet agave aromas, and a 40 proof Gin Lemonade with an explosion of bright lemon complimented by the depth and complexity of herbal, floral, and fruity citrus notes. Each box (with convenient pour spigot) contains about 14 four-ounce pours. (SRP $24.99/box)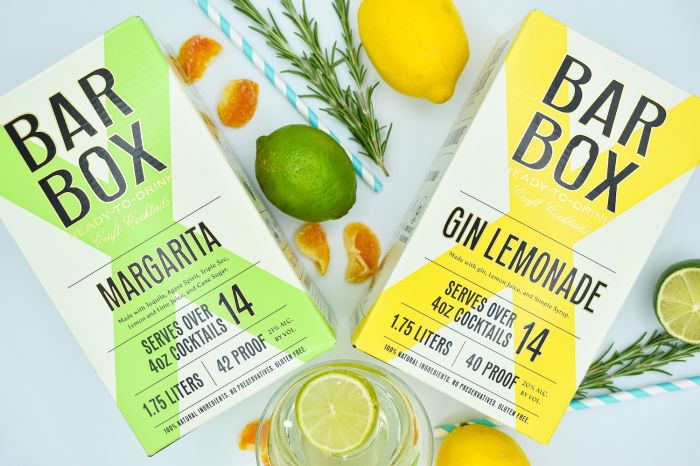 Photo courtesy of BarBox
Canning cocktails since 2013 along the Northern California coast, Salt Point was one of the first ultra-premium canned cocktail companies in the market. Created by founder Heather Wyatt, the highly recognizable portfolio - featuring seaport characters - includes the new Margarita, Gin Highball, Greyhound, and the ever popular Moscow Mule. (SRP $4.99/can or $17.99/4-pack)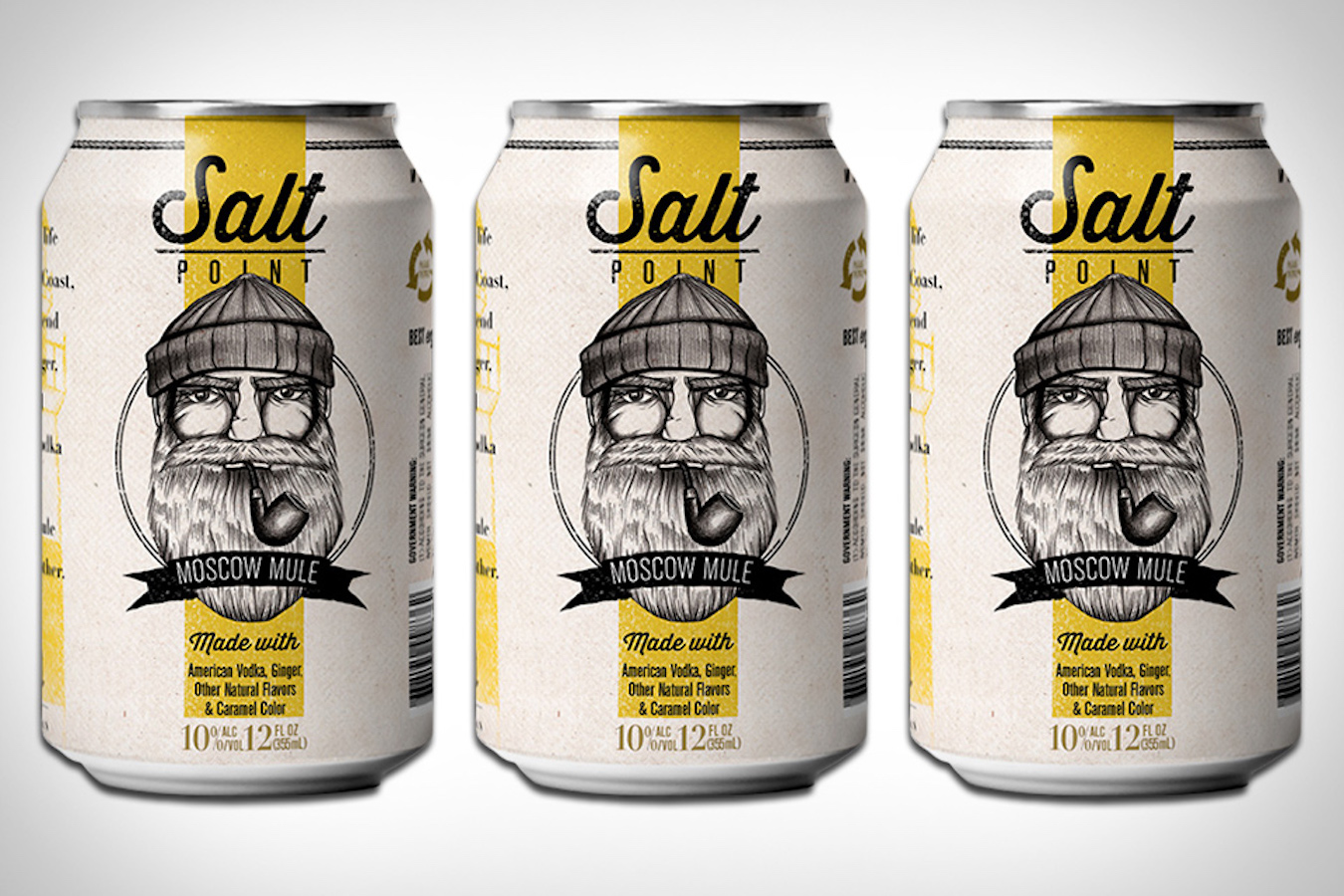 Photo courtesy of Salt Point