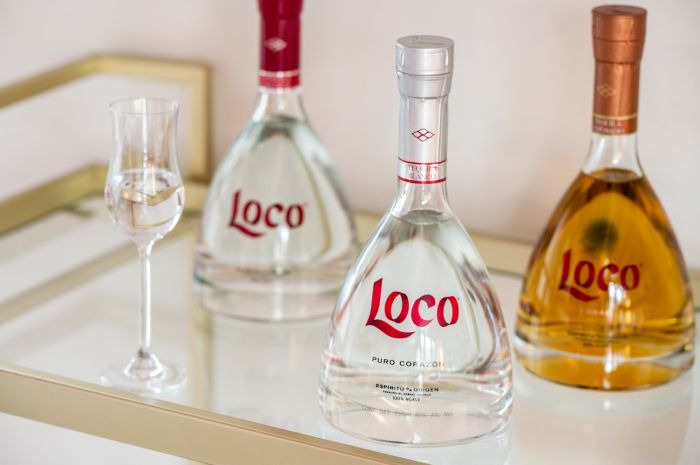 Photo by Michelle Pattee
The fastest growing ultra-premium tequila brand in Mexico, Loco Tequila has the distinction of being the first and only ultra-premium brand established as a Terruño Tequila from the famous El Arenal region of Jalisco. Launched in Mexico in 2019, Loco Tequila is now available to stateside tequila fans in three current expressions: Loco Blanco, Loco Ambar (Reposado), and Loco Puro Corazon. Each is available for purchase through the brand's website, Loco-Tequila.com.
Great taste aside, Loco Tequila carries a greater mission – that of promoting the art of celebration by proudly representing the culture of Mexico through its history, legacy, craftsmanship, art, and innovative spirit. A tall order for a bottle of tequila – and one that founders Gabriel Roqueñí and Pedro Padilla are intent on fulfilling.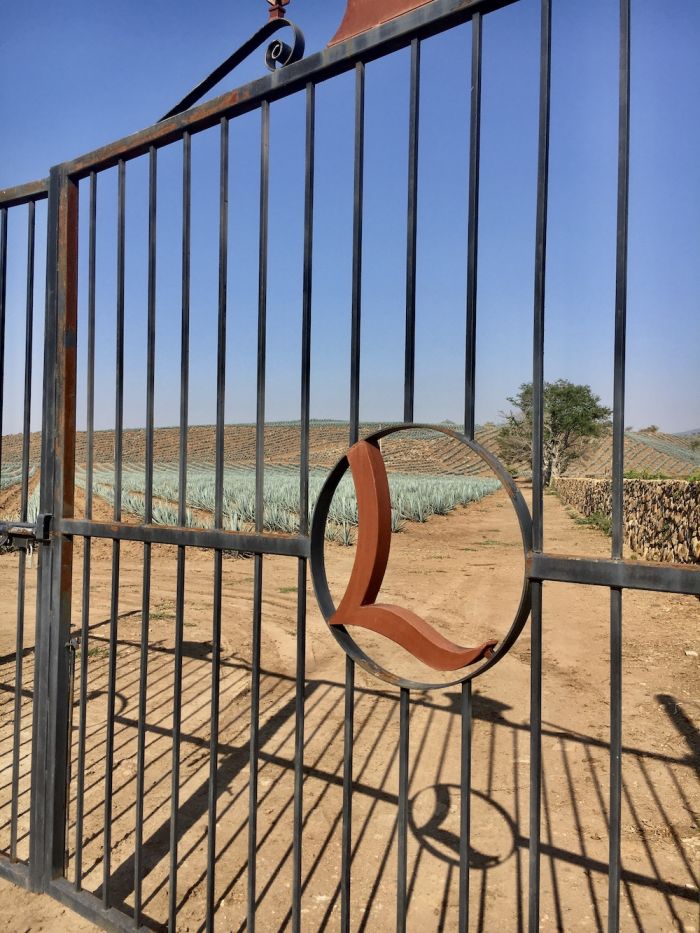 Photo by Alberto Navarro
The Loco Tequila story embraces four main pillars: locura, or the celebration of the forward-thinkers who are often considered society's crazy geniuses; impeccable quality of the product that honors heritage and melds tradition with innovation; history and the legacy that guides every aspect of Loco's process; and art, revealed in the unique beauty and purity of the tequila, and the bottle, designed by Mexican Dutch-born artist Jan Hendrix who takes inspiration from the origin of agaves in creating the bottles that feature Cochineal Red and Silver - meaningful and emblematic colors in Mexican culture and history.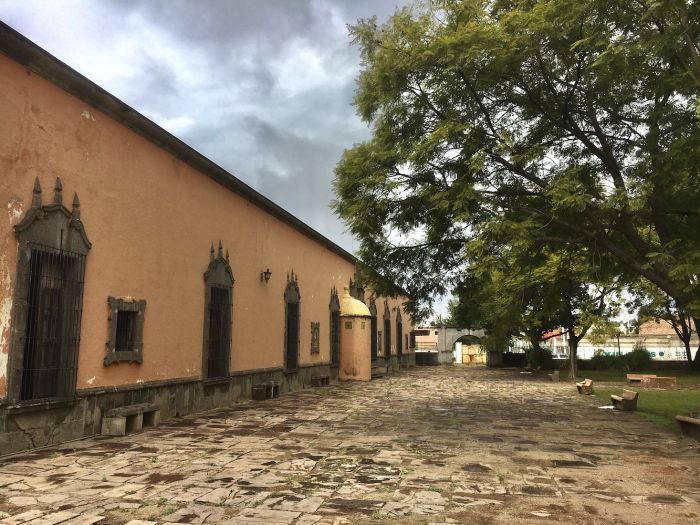 Historic Hacienda la Providencia. Photo by Alberto Navarro
Loco Tequila is a celebration of great minds and risk-takers throughout history who sought the extraordinary and set out to create something incomparable in their field. The team of friends and family who started Loco Tequila in Mexico more than 10 years ago, did so with the goal of making an artisanal beverage unlike any other from their country. Made in the iconic El Arenal tequila region of Jalisco, Mexico where terroir tequilas are made in small batches, Loco utilizes traditional processes, and is harvested and produced in a historic hacienda.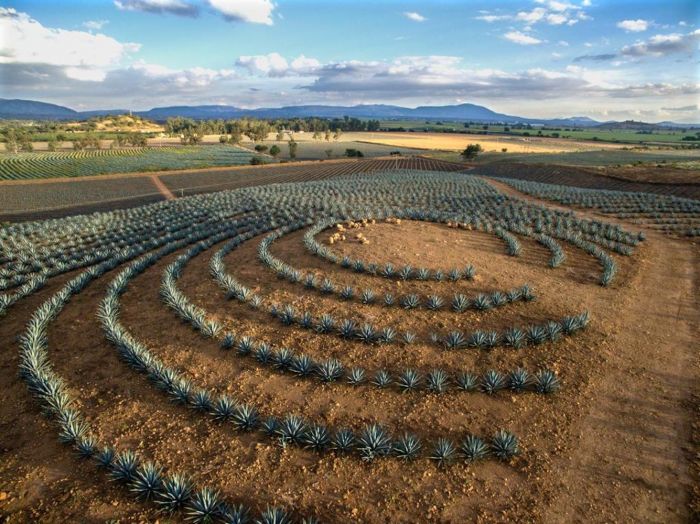 Loco's agave fields in El Arenal, Jalisco are designed to ensure optimal growth and nutrient development.
The Loco team sought out agave expert José Antonio Sánchez, who has inherited a multi-generational family knowledge to understand the agave's growth, and to discern their optimum point of maturity. López spends much of the day walking through the fields of agave azul for which he is responsible, and manually selects, one by one, the plants that are going to be used for the production of Loco Tequila. Loco owns and controls its own plantations, meaning the team can guarantee the utmost quality agave that is sourced in a two-mile radius within El Arenal. Drawing on the rich pre-Columbian heritage of the terroir, the Loco team is inspired by Los Guachimontones, the unusual 2,0000-year-old conical pyramid structures found in the area of the Valleys of Tequila. The ancestral practice of circular planting and double separation planting aids in avoiding soil erosion and ensures nutrient-rich soil. They also use only the purest well water located inside the Hacienda La Providencia, and derived from the Bosque de la Primavera (Spring Forest). The water undergoes a natural and lengthy process underground in which it is purified and imbued with undertones of limestone, minerality and volcanic rock.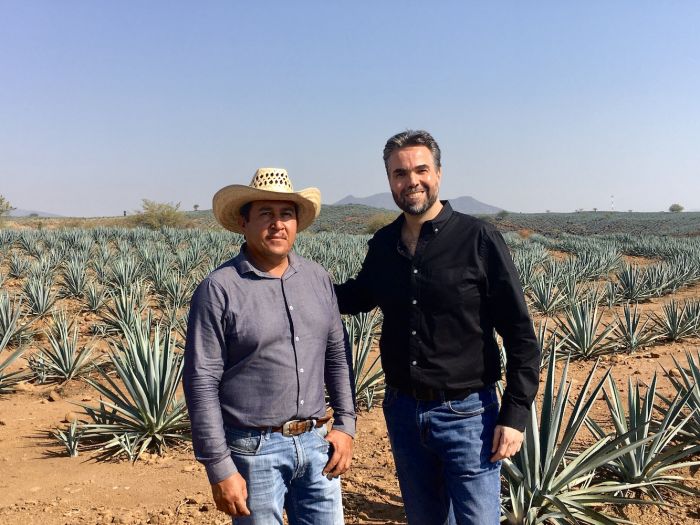 Loco Maestro Agavero Tony Sanchez and Maestro Tequilero Alberto Navarro. Photo courtesy of Loco Tequila
El Volcan de Tequila in Jalisco. Photo by Alberto Navarro
Once the seven-to-nine-year-old agaves are hand-selected, they undergo a double Jima or shaving process - unlike most other tequilas on the market that undergo a single shaving. They are then cooked in masonry ovens where after almost three days they meet the Tahona, an ancient grinding stone, weighing approximately two tons, which slowly macerates the agave to obtain the agave juice. It is then fermented in wooden pipones rescued from the old production facilities from Hacienda La Providencia. Native yeasts provide character in the fermentation while transforming the sugars into alcohol. Finally, the double distillation is carried out in small copper stills that ensure the highest levels of purity, while the size allows greater control in obtaining the purest essence of the agave.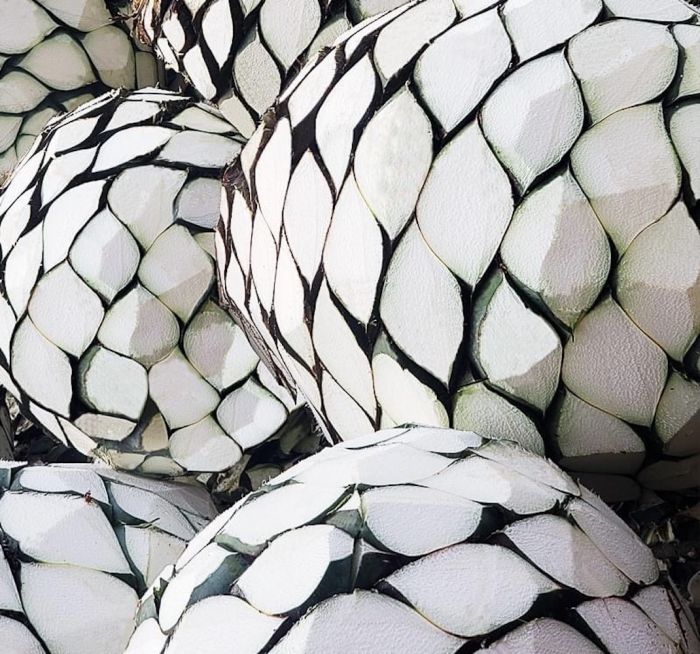 Agave. Photo by Albert Navarro
Alberto Navarro, Loco Tequila's Maestro Tequilero, believes that in order to distinguish Loco's tequilas from other high-quality spirits, the key is transparency and traceability. "The essence of Loco represents the essence of agaves, not oak or any other added flavors," said Navarro. "But, for this drink to become the artistic expression we know, the intervention of man is needed and it is in this careful process that lies – to a large extent -– the difference between a good tequila and an exceptional one."