Photo by Jessica Loaiza
With Valentine's Day approaching, chocolate remains a classic for the occasion for new and established couples alike. From decadent truffles, to vegan and keto-friendly options, we've gathered some of the best chocolates around to help you confess your love.

Photo by Vosges
The Vosges Dark Chocolate Truffle Collection brings forward truffles blending varying degrees of cacao from 62% to 75% punctuated with flowers, roots, herbs, and spices to make some of the best tasting journeys for your loved one. Katrina Markoff, the founder of Vosges Haut-Chocolat got the idea of creating her company during her travels when she started to think of herself as more of an alchemist of flavors. With that idea in mind, she wanted to create amazing chocolates from ingredients that are combined in such a way that they become greater than the sum of their parts.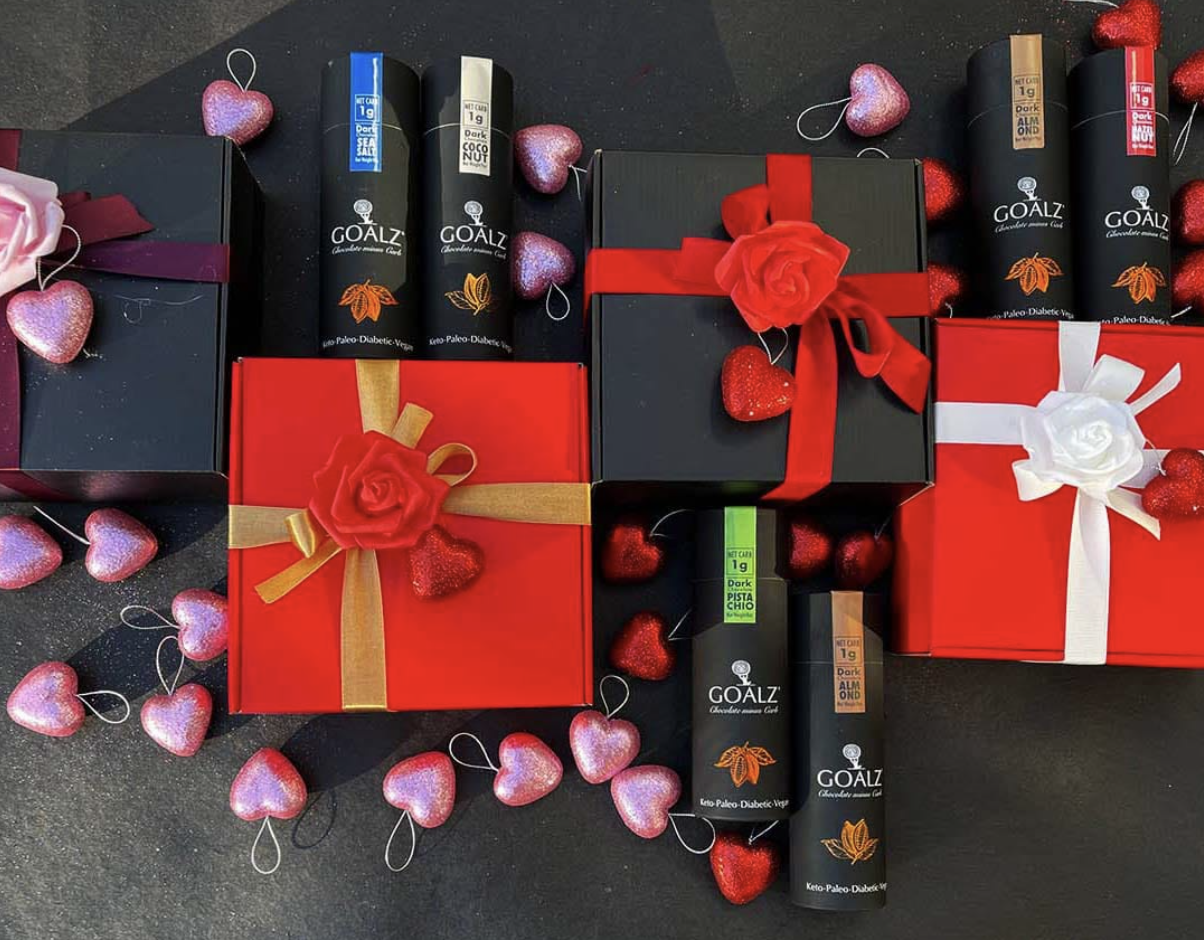 Photo by GOALZ
Low-carb dieters will love GOALZ Keto Chocolate. Featuring only a few simple ingredients and a fresh daily production, GOALZ creates honest chocolate without preservatives, masking agents, and artificial ingredients. Known for the use of the premium natural sugar substitute, allulose, these chocolates stand on their own without the aftertaste of other natural substitutes and without the side effects of artificial sweeteners and sugar alcohols. GOALZ is committed to transparent cocoa sources from coops in Ghana, Côte d'Ivoire, Cameroon, Indonesia, and Brazil where farmers are supported and trained toward sustainable farming, socioeconomically thriving community building.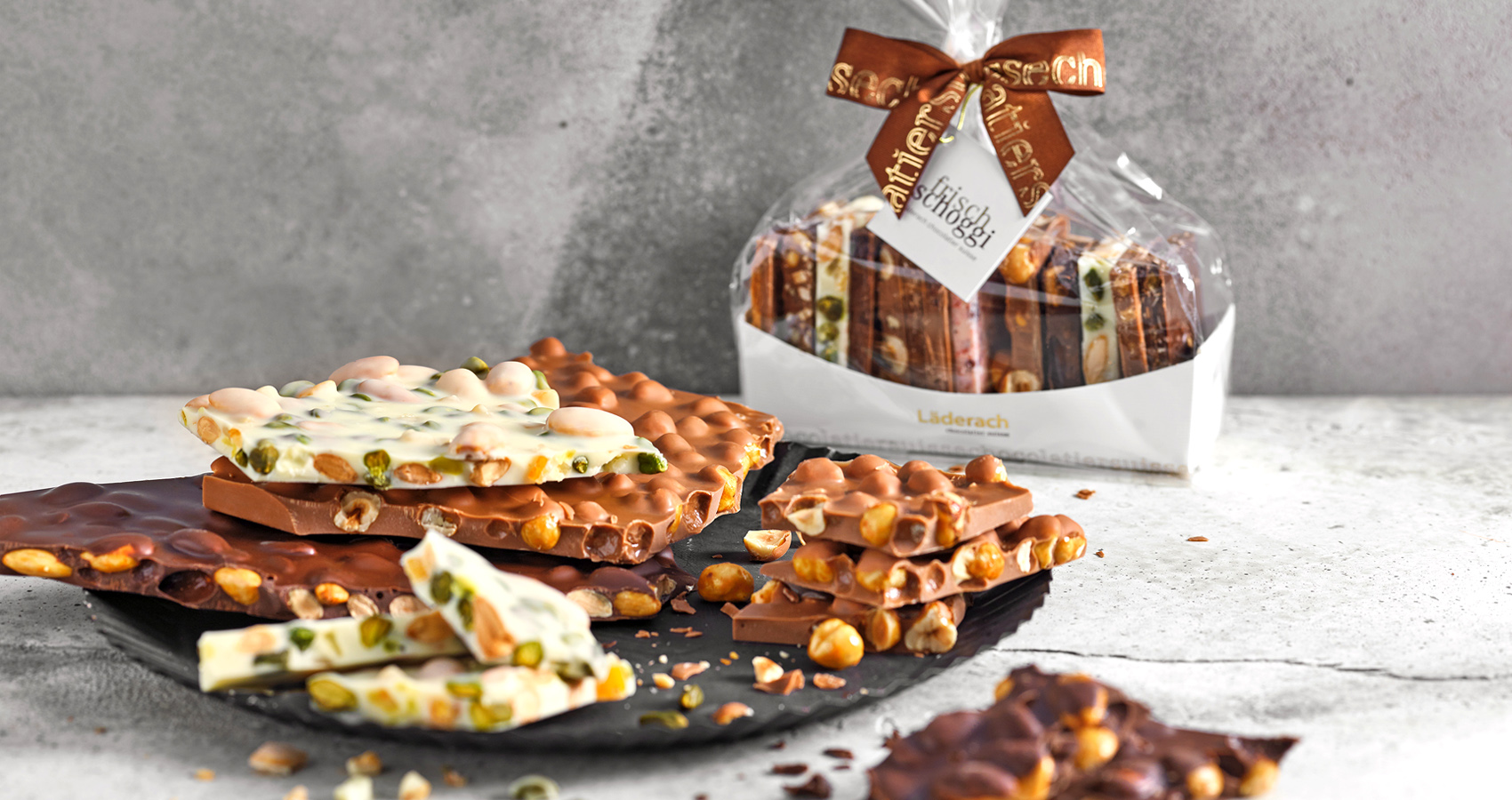 Photo by Laderach
Founded in 1962 in a small village in Switzerland by Rudolf Läderach Jr., Läderach has stayed true to its values of creating a "Confectionary of Sweet Gifts". All Läderach chocolates are handcrafted masterpieces originating from this small village and over the last decades taking over the world. From milk chocolate with whole roasted hazelnuts, dark chocolate with whole almonds, and fruity white chocolate – there's something for everyone and every taste.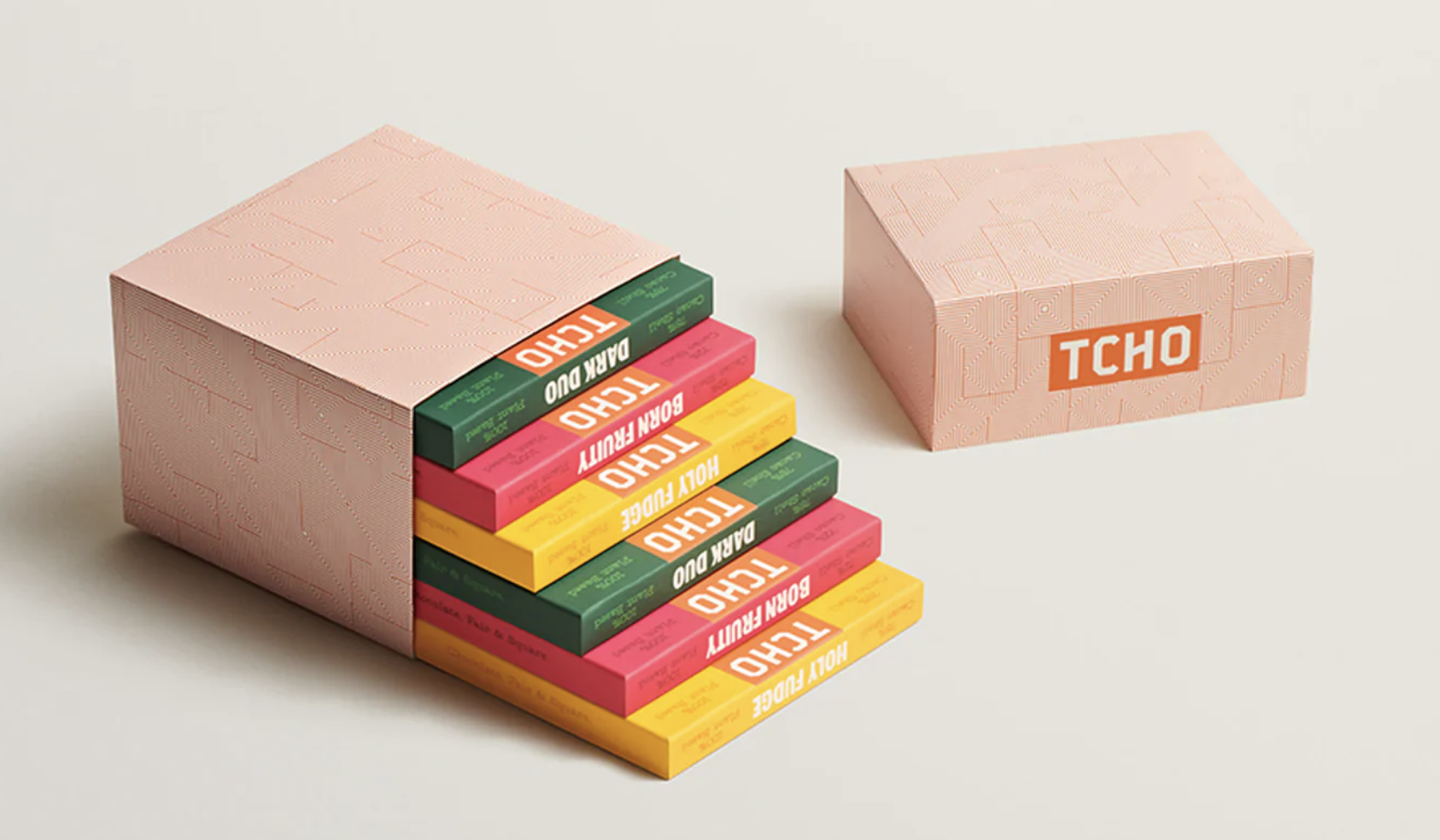 Photo by TCHO
TCHO are vegan, non-GMO, low sugar, Fair Trade Certified, and certified kosher chocolates. Plus they are absolutely delicious. With chocolate bars aptly named as Holy Fudge, Born Fruity, Dark Duo, Choco Latté, Toffee Time, and Aww Nuts, you are guaranteed to find a perfect one for anyone.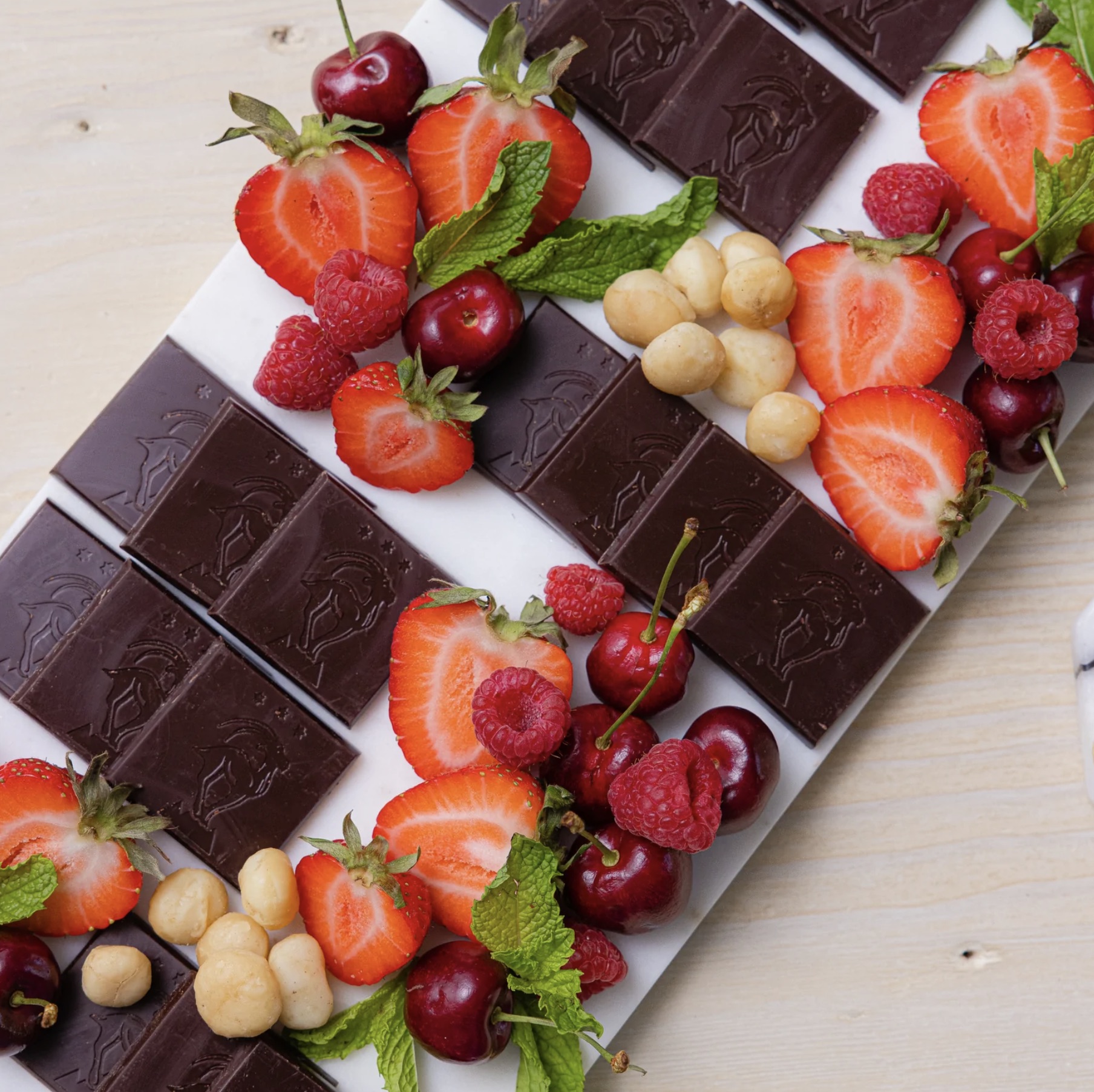 Photo by Scharffen Berger
Scharffen Berger chocolates started with a life-changing decision and a glass of rosé. In 1989 Dr. Robert Steinberg received a lymphoma diagnosis, and left his successful medical practice. He was inspired to pour his creative energy into something new – making fine chocolate. He partnered up with renowned sparkling winemaker John Scharffenberger. Their goal was audacious. They wanted to pioneer the first American craft chocolate company. They'd do it by sourcing the world's finest cacao beans, crafting in small batches, using traditional methods on vintage machines. They source their beans straight from small growers in Venezuela, Brazil, Indonesia, Trinidad, and Ghana and built the first factory in San Francisco with a vintage German mélangeur. The result was amazing chocolates such as the sumptuous 62% Cacao Semisweet, trademark 70% Cacao Bittersweet, and powerful 82% Cacao Extra Dark Chocolates.

Photo by Spring & Mulberry
The sweetness of Spring & Mulberry chocolates doesn't come from refined sugar or any kind of sugar substitutes, it comes from fruit, more specifically delicious jammy dates. Fruits, nuts, florals, and cacaos are the foundation of this product line, which follows a plant-based philosophy rooted in whole, pristine ingredients.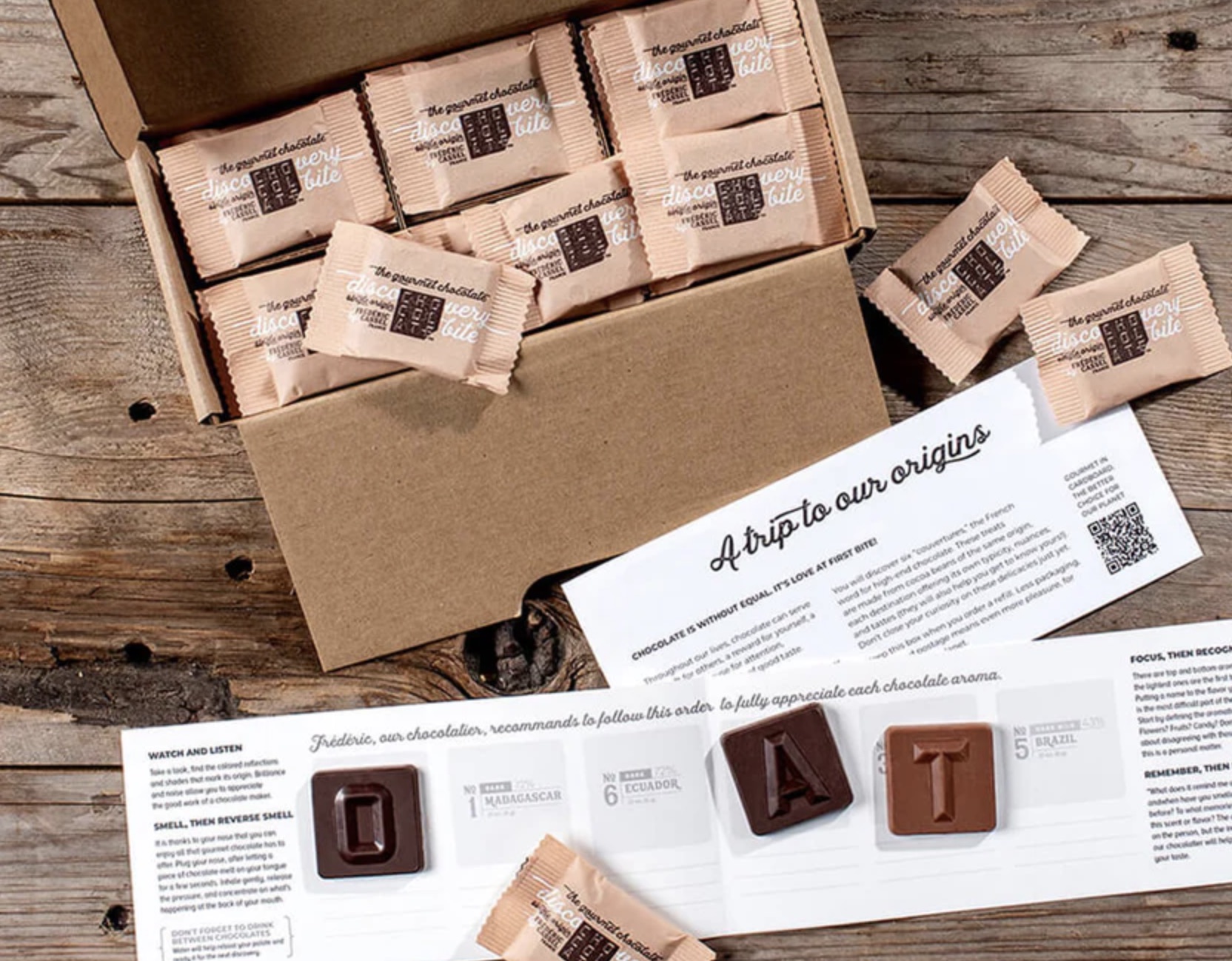 Photo by Chocolate-e
Born in Oregon and made in France, Chocolate-e is the product of five founders who came together for the love of chocolate. Their chocolates are 100% single origin, sourced by Valrhona, the #1 premium chocolate provider for Pastry Chefs and Chocolatiers worldwide for over a century, and created by Cassel, their chocolatier based in Fontainebleau, France, who also happens to be the Winner of Best Pastry Chef in France, 1999 & 2007; Pastry World champion with the French team, 2013. In addition, Chocolate-E just won the International Chocolate Awards for 2021-22.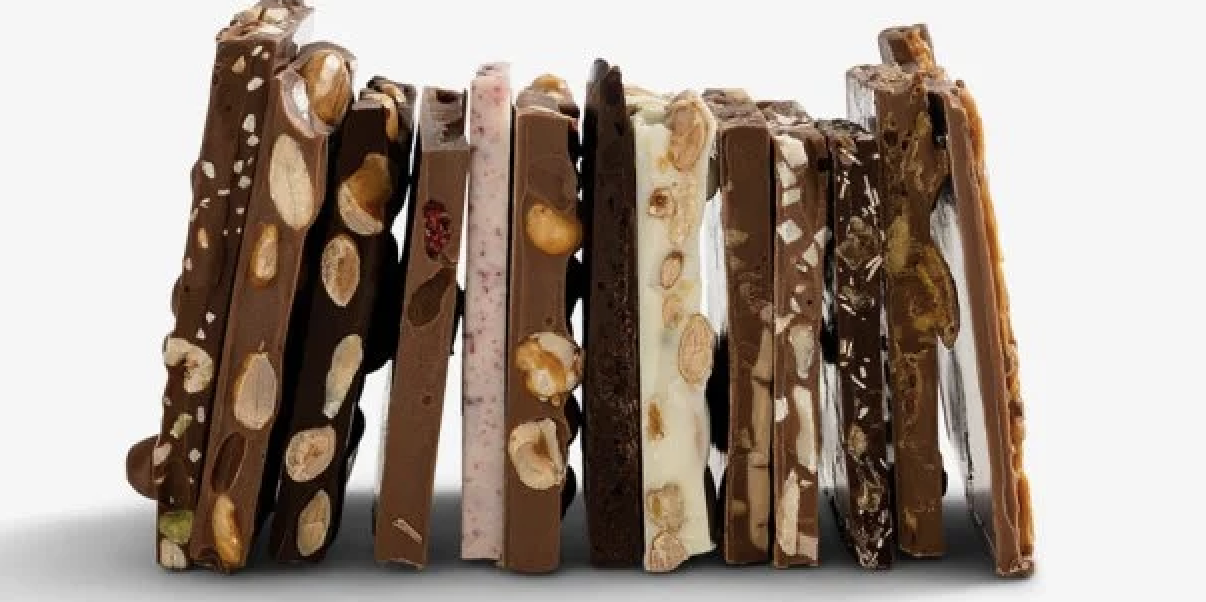 Photo by Laderach
So go ahead, and indulge this Valentine's day with a sweet treat guaranteed to make you and your partner enjoy the day.