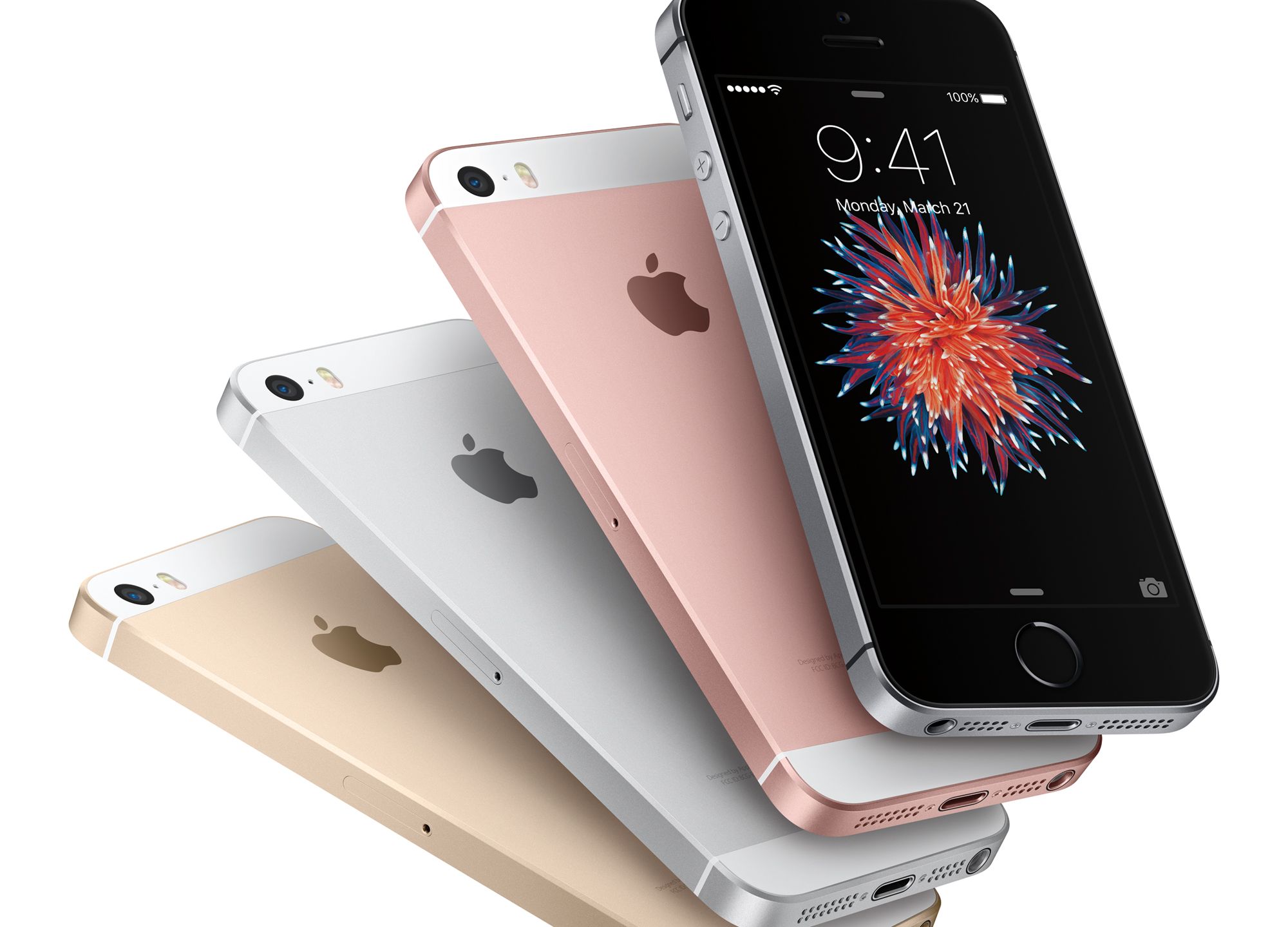 Photo Credit: Apple
Though Apple's announcements yesterday didn't include much, they did unveil a smaller, four-inch iPhone, a new iPad Pro and a software update with an awesome new Night Shift feature. Firstly, the small iPhone SE didn't come as much of a surprise—since it had been rumored for a long time—but it is a welcome addition to the lineup for those who want the tech, but don't want the 6S size.
The SE has the A9 chip, hands-free Hey Siri, 4K video and a 12 megapixel camera. It starts at $399 for the 16 GB and orders will open on March 24 with a March 31 availability. Another device to shrink in size was the 12.9-inch iPad Pro, which is now accompanied by the new 9.7-inch model. With the same A9x chip as the bigger one, the iPad is apparently brighter and works with all of the new snap keyboards. It also has a 12 megapixel camera with a front-facing selfie flash. Though it starts at $599 for the 32 GB model, Apple is offering a 256 GB option for the first time for $899.
Photo Credit: Marcos Mesa Sam Wordley/Shutterstock.com
Over everything, I was thrilled to see that Apple included a Night Shift option in their iOS 9.3 software update. Since the blue and white light given off by electronics block our brains from releasing melatonin (our sleepy-time hormone), using gadgets at night makes it tougher to fall asleep. Considering most people use their smartphones as alarm clocks now, keeping them out of the bedroom isn't very realistic, so it's nice that Apple is trying to give us some much-needed sleep. What the Night Shift addition does is automatically alter the display's coloring to warmer tones, which are considered to be more soothing. You can access it in Settings or from the swipe-up menu at the bottom of your screen. You can also schedule when you want it to turn on and off, as well as the intensity of the temperature.
After downloading it last night, I actually did notice less time spent browsing the internet while in bed and I even fell asleep quicker. It could have been a fluke (or the food coma I was in after eating my weight in Italian food), but I'll take it. And if you're worried that the warmer colors will be tough to get used to, I've had the setting on all day and so far don't mind it at all.