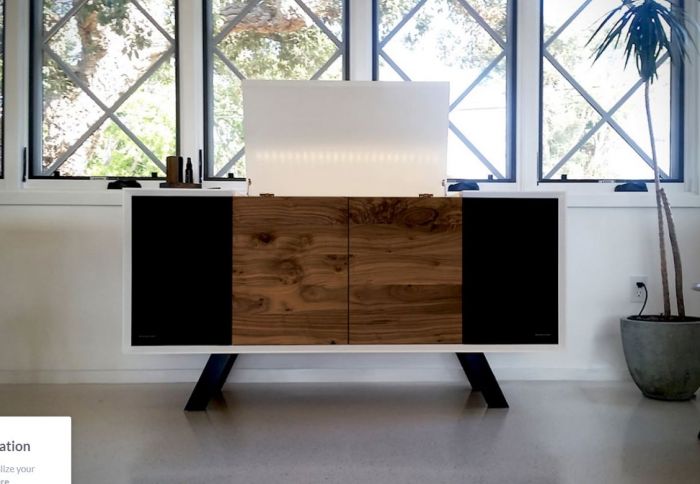 Sonos
Music is increasingly being shared online through streaming services. Everyone seems to be listening online or on their phones, instead of buying physical copies of albums. However, there is something so authentic about a vinyl record. It is nice to every once in a while sit down and listen to a more old-school version of the songs you love. Sonos and Wrensilva have partnered up to create a connected vinyl player along with speakers, soundbars, and subs. This is the ultimate player to have in your home if you love music.
This carefully crafted speaker is as much of a beautiful furniture piece as it is an audio device. It features two integrated Sonos speakers to provide listeners with an even sound. It is handcrafted and made from American Walnut hardwood and lacquered birch. Only the finest materials are used in order to make this a premium product that will last a long time. There are a ton of high tech features included as well. There is an analog selector so you can switch between the Sonos, vinyl, 5.mm jack and RCA auxiliary input options. The volume knob can also be synched to the Sonos app so you can control the volume without even having to get up.
This is a unique piece that will add a little something extra to your home. It provides all of your audio needs in one little package.