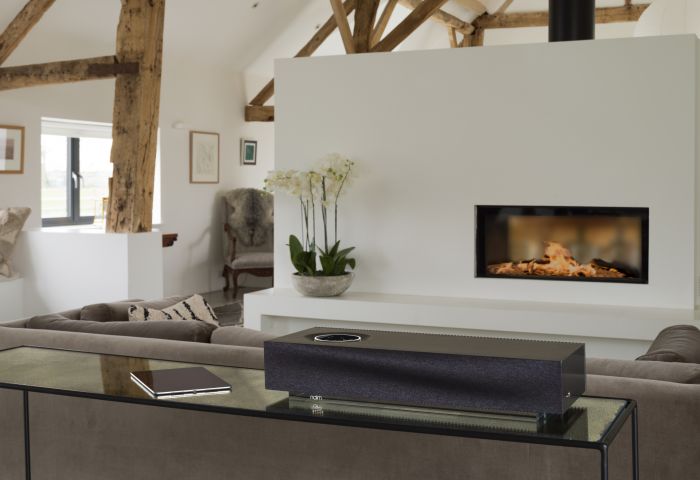 Photos Courtesy of Naim Audio
Naim Audio has officially launched the 2nd Generation of its award-winning Mu-so wireless music system and once you get a look at it (let alone a listen), you will be ready to toss out whatever entertainment system is sitting in your living room right now.
"In its 45 years, Naim has both created and recreated product categories – all in our founding quest for the most authentic musical experience. Mu-so was the first truly high-quality wireless music speaker; five years on we've re-engineered 95% of it to develop Mu-so 2nd Generation, and redefined what's possible from a one-box system," said Naim Audio MD, Charlie Henderson.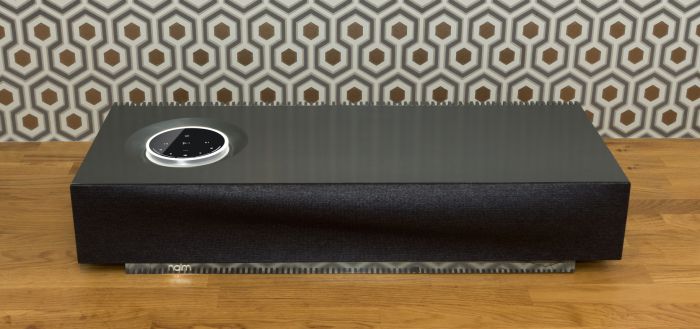 Based in Salisbury, England, Naim Audio has been around for 45 years now and they seem to outdo themselves with every release. Maintaining everything great about the first version, the Mu-so 2nd Generation ups the ante right out of the box. Its aluminum casing makes it a pretty hefty haul that feels substantial in your hands and the acrylic base looks like straight-up glass.
Developed by 25 engineers over the course of three years, the Mu-so 2nd Generation offers 450 Watts and all-new speaker drivers, more than 10 times the processing power to deliver more musical accuracy and features a re-engineered cabinet to enhance bass performance (by 13%, to be exact). This thing gets loud…really loud. It's the kind of volume that you don't actually realize how loud it is until a neighbor complains. The audio is so clean that it even sounds amazing over the phone, which is nearly impossible for most all-in-one systems. No matter what I listened to, I didn't run into any distortion. And that is without messing with any controls. It also comes equipped with room compensation, which means you can optimize the sound based on whether the speaker is placed near a wall, in a corner or in an open space.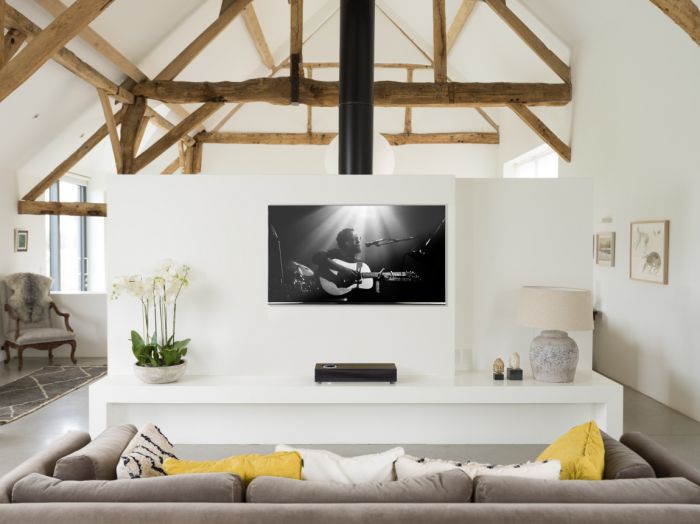 You can stream via Internet radio, TIDAL, Spotify Connect, AirPlay 2 (including Apple Music) and Chromecast. If you want to hardwire it, there is a Ethernet port as an option. You can also use Bluetooth, plug in your own USB, or use the HDMI ARC port if you want to hook it up directly to your television.
And the exterior is just as impressive as the interior, with its wave-like speaker grille (which comes standard in black, but you can opt for a Terracotta, Olive or Peacock finish) and slim profile despite its actual bulk. One of the features I really loved is the uber sensitive touch-screen dial, which is actually sensitive to proximity and lights up the moment your fingers hover over it. You can access basic controls from the dial, such as Spotify and multiroom functionality, as well as control the volume by rotating the entire thing. Now, one word of advice for cat owners: Put the Mu-so 2nd Generation somewhere your cat cannot access. Why? Well, I placed it in my bedroom the first night that I had it and my cat was able to turn it on and resume my Spotify playlist at 2am. At full volume.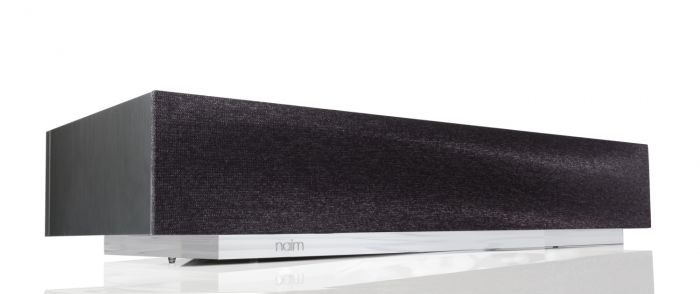 Though it does come with a sleek remote, there is an accompanying app that you have to download. This is how you first set the system up and sync it with your home Wi-Fi. It is through the app that you can browse countless Internet radio stations and your streaming service of choice. One detail worth noting is that whatever service you use, streaming it through the Mu-so 2nd Generation app doesn't impact your smartphone in the same way other wireless devices do. For instance, completely closing out of Spotify doesn't impact the music you are listening to. And even better, the volume on your phone is not connected to the speaker at all. Personally, I loved being able to keep them separate when I wanted to.
Literally every little thing about the design makes the Mu-so 2nd Generation worth every single penny of its $1,599 price tag. We wouldn't be surprised if this sits pretty at the top of every best-of audio list for years – or at least until Mu-so releases another generation.