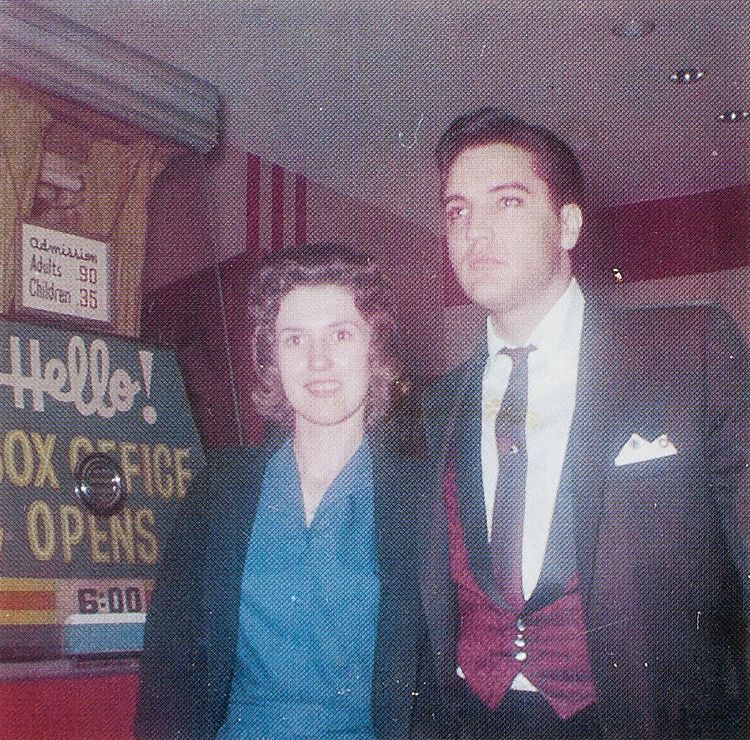 Photo Courtesy of Heritage Auctions
An auction consisting of items relating to the iconic Elvis Presley fetched more than $620,000 at the Peabody Hotel, in Memphis, Tennessee, on August 14, 2012. The event, Heritage Auction's Elvis Memorabilia Signature Auction, attracted fans of the King of Rock and Roll worldwide. The yearly Elvis-themed auction preceded the 35th anniversary of Elvis Presley's death by two days, as Presley died on August 16, 1977.
A pair of "Tiger Man" sunglasses owned by Elvis, which he wore during his days as a Las Vegas headliner, sold at $22,500.
"Elvis remains an immensely popular figure in American music and pop culture," said Margaret Barrett, director of entertainment and music auctions at Heritage. "His immense collectability continues to feed a steady market, as shown by the prices in this auction, which routinely bested our pre-auction estimates."
A rare promotional piece from Presley's first film, a six-foot tall standee from the film "Love Me Tender," sold at $20,000. The price realized nearly exceeded its pre-auction estimate ($2,500) tenfold. Historically, this is the only film that features Presley as a singing guitarist and he is not the top star in it.
Other Presley-owned collectibles sold well at the auction, such as an acoustic guitar, a Fiannini Craviola-made instrument (sold at $18,125), a custom-made, gold and diamond wristwatch sold at $16,250, and a Colt Python Double-Action Revolver that tapped out at $13,750. The pistol was a gift from Colonel Tom Parker that Elvis often used for target practice.
Attire owned by The King also drew top dollars. A dark red and black patterned narrow lapel, single breast jacket by Sy Devore fetched $12,500. A Lansky Brothers trench coat, which Elvis autographed and inscribed to a friend, sold at $12,188. A poster promoting an Elvis concert that occurred on February 6, 1955 at Ellis Auditorium in Memphis, Tennessee fetched $11,875.
"Neither of the performances Elvis gave that day at Ellis Auditorium makes this a significant piece of Rock and Roll history," said Barrett. "It's what happened between the two shows that would change Elvis' life and the music world forever. In between these performances Elvis' then-manager, local DJ Bob Neal introduced his young star to Colonel Tom Parker who would eventually take over complete management of Elvis' career. For the immediate, Neal would continue to represent Elvis, but Parker would soon become a co-manager, then soon take over as sole manager of Elvis."
For more information on the Elvis Memorabilia Signature Auction, visit Heritage's website at
HA.com
.