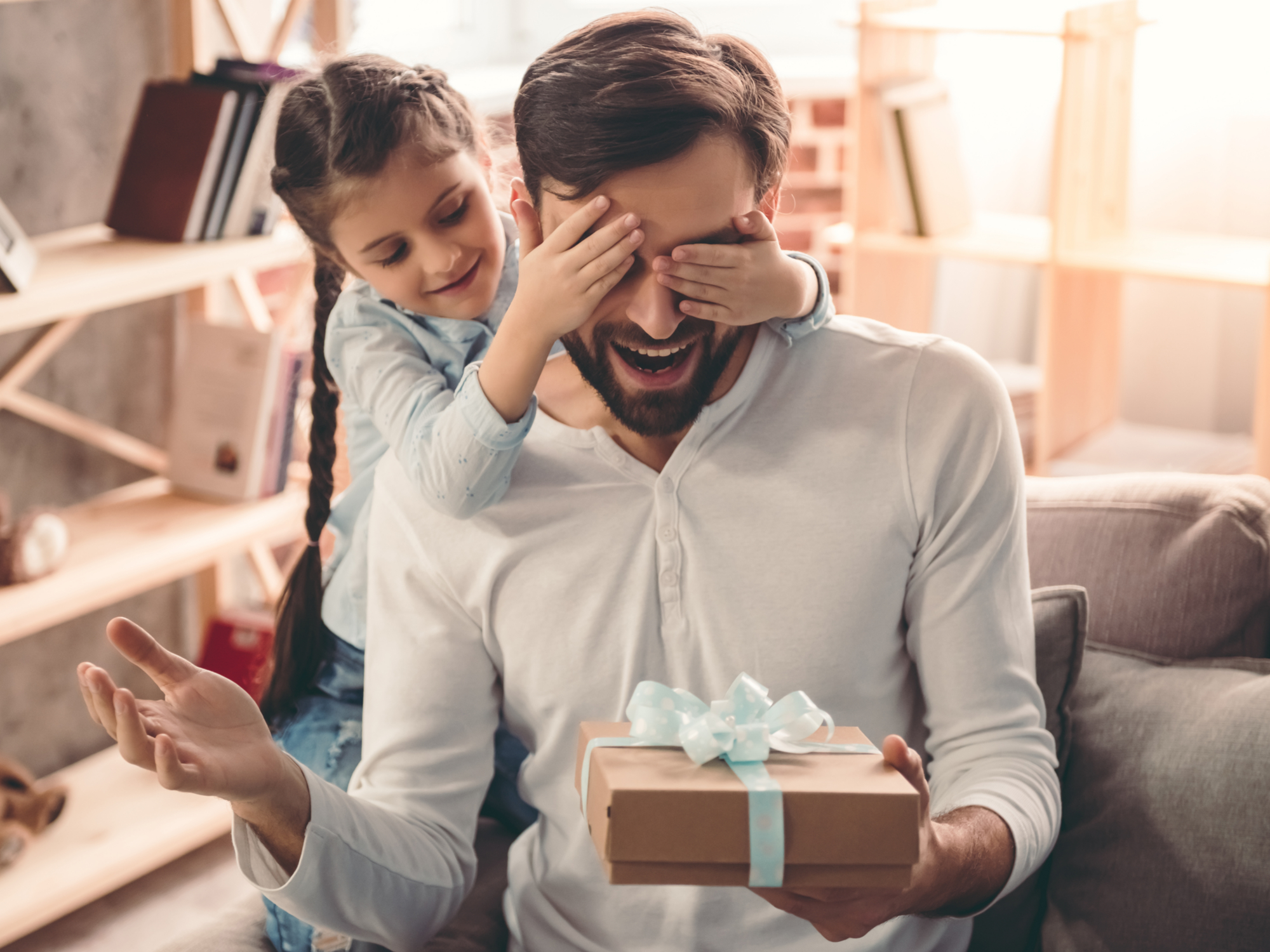 Photo Credit: Shutterstock.com
Buying a gift for Father's Day used to be easy as picking up something techie (like a new smartwatch) or something more masculine (like a new grill). But dads are no longer a homogenous group. The old-school testosterone-fueled father has been supplanted by ones that are more versatile and in-tune with their specific likes and dislikes. Modern dads now fit into a few categories including hipster, sporty, stylish, creative and cerebral, among others.
So if you'd like to surprise your dad with something trendy for when he is traveling, in a business meeting or just to use on an everyday basis, check out these gifts which your modern dad is sure to appreciate.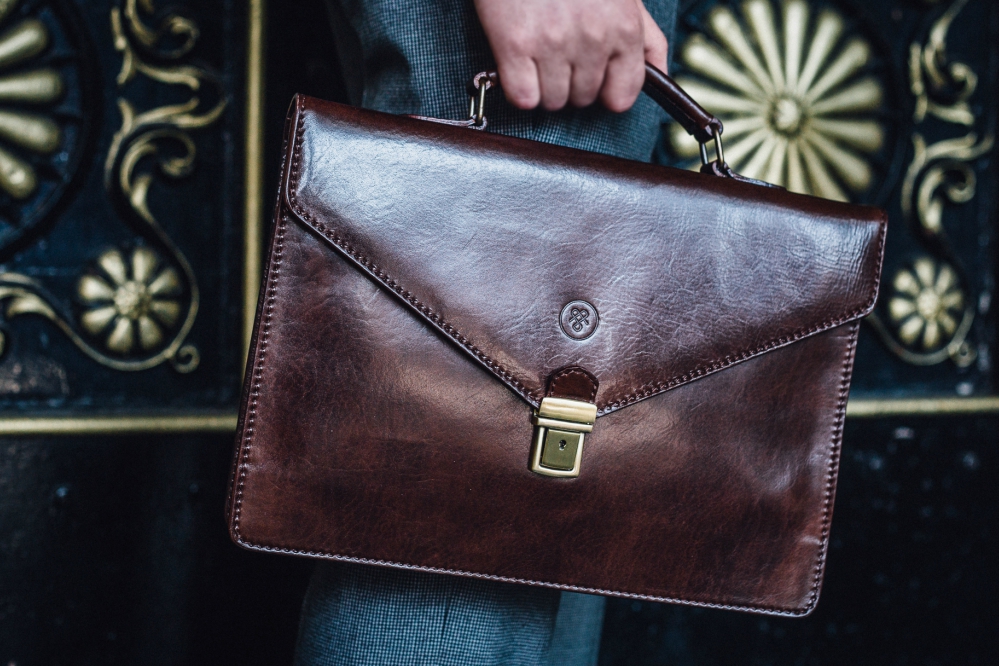 Photo Credit: Maxwell Scott Bags
Maxwell Scott specializes in Italian leather briefcases, portfolios, luggage bags and more using leather exclusively from one of the most renowned tanneries in Italy. Their full-grain, vegetable-tanned leather will age beautifully over the years and is created in the heart of Tuscany using traditional methods. Maxwell Scott items are durable and come with a 25-year warranty. The Lorenzo ($417.00) is one of their most eye-catching briefcases and perfect for the working dad who wants to make a statement. The compact and slim size exudes elegance and is also practical with compartments inside that allow you to store your cell phone, pens and more with ease along with a detachable strap.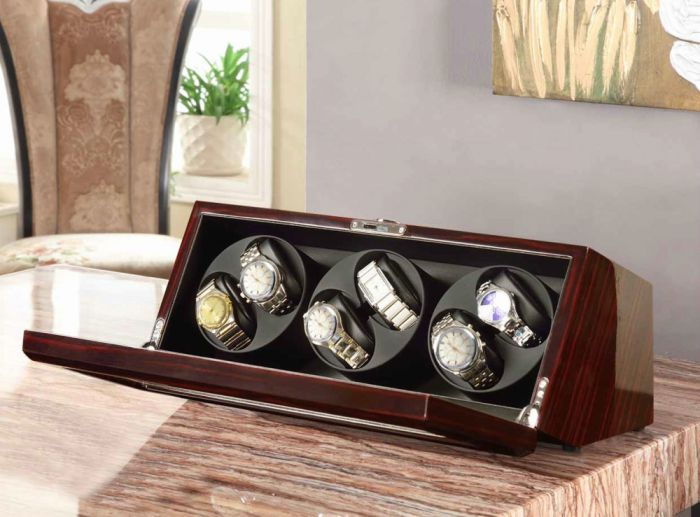 Photo Credit: Bellacor.com
Bellacor, a pioneer in the eCommerce lighting and home furnishings online marketplace, provides a unique gift for watch-loving dads. The mahogany finished Nathan Direct Triple Watch Winder ($398.00) keeps automatic, or self-winding watches, running when not worn. With five settings: off, clockwise rotation, counter clockwise rotation, dual rotation and longer visible rotation, all your father needs is four D-batteries (not included) and your watch winder will be good for two months without changing the battery.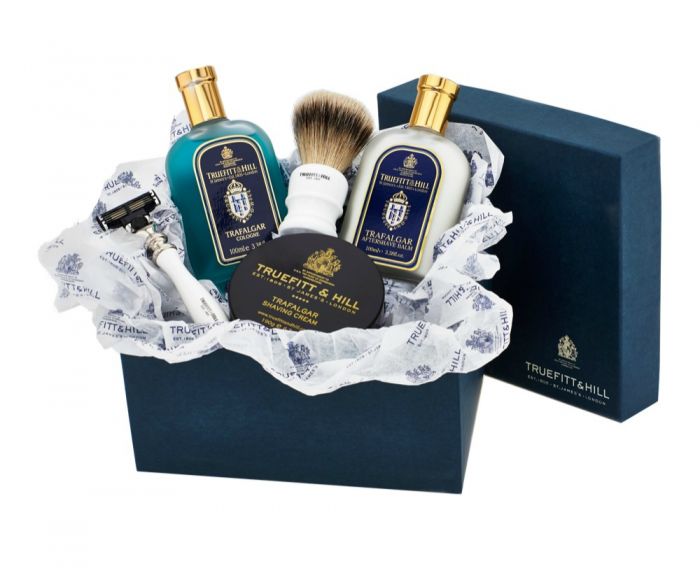 Photo Credit: Truefitt & Hill
Truefitt & Hill was originally built in 1805 in London, England, and is officially the world's oldest barbershop. Since 1805, they have expanded online and are present in eight countries worldwide. In their centuries-long history, Truefitt & Hill has groomed generations of men for greatness—including a host of famous clientele, among them Fred Astaire, Frank Sinatra, Alfred Hitchcock and most male members of the English royal family. They offer an array of classic shaving, grooming, styling and scented products to help the modern man achieve a perfect shave, or maintain their carefully crafted beard. Ideal for Father's Day is their Premier Gift Set ($350)—offered in five classic scents, the set includes cologne, aftershave balm and a shaving cream bowl, a Wellington faux porcelain mach-3 razor and a Wellington faux porcelain super badger brush.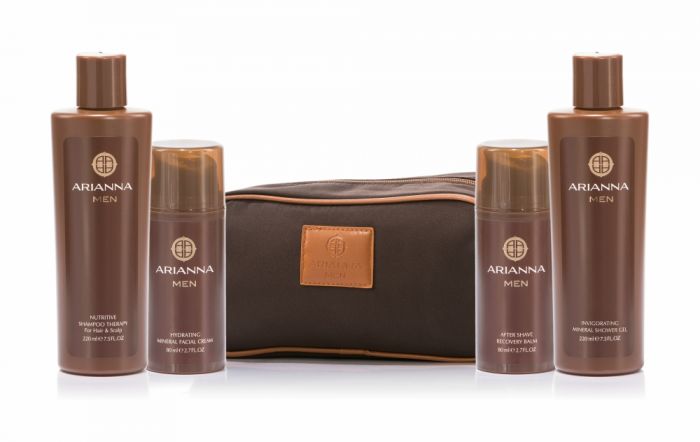 Photo Credit: Arianna-Skincare.com
Arianna Skincare is a high-end natural skincare company focusing on the healing benefits of Dead Sea minerals. The Arianna Men's Spa Collection Kit ($340.00) is the perfect pampering set as it has everything a dad would need before that big meeting or a night out. Invigorate yourself with this easy four-step everyday routine including: the Nutritive Shampoo Therapy For Hair & Scalp, Invigorating Mineral Shower Gel, Hydrating Mineral Facial Cream and After-Shave Recovery Balm.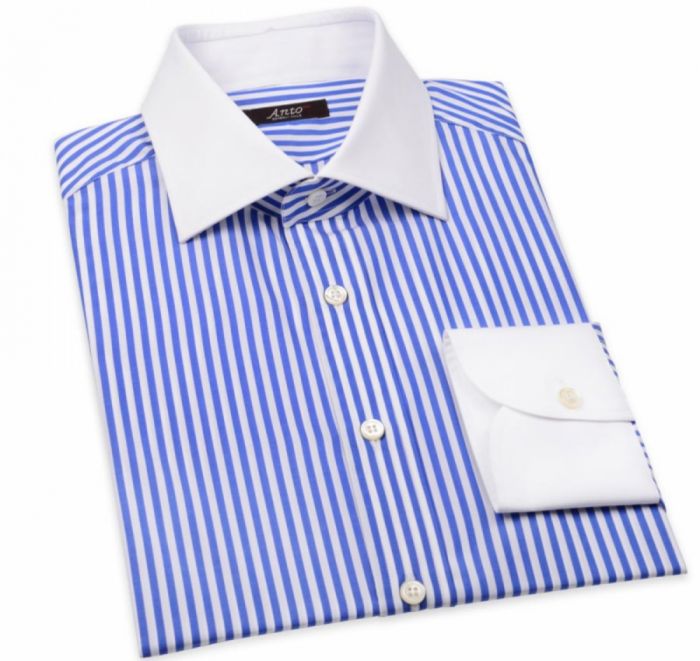 Photo Credit: Anto Beverly Hills
Anto Beverly Hills has been in business since 1955, hand-crafting bespoke casual, formal and dress shirts for menswear connoisseurs, leading entertainers, businessmen, politicians, and royalty from around the world. Providing quality custom made shirts, made from premium European fabrics, Anto designs and creates every shirt special for each purchaser. Shoppers can also view their ready-to-wear collection online which includes the Blue Poplin Bengal Stripe Dress Shirt with White Collar and Cuff ($275.00). The shirt features 100% Egyptian Cotton, box pleat front, medium spread collar and Mother of Pearl Buttons and can be customized to fit, neck size, chest size and sleeve length for $325.00.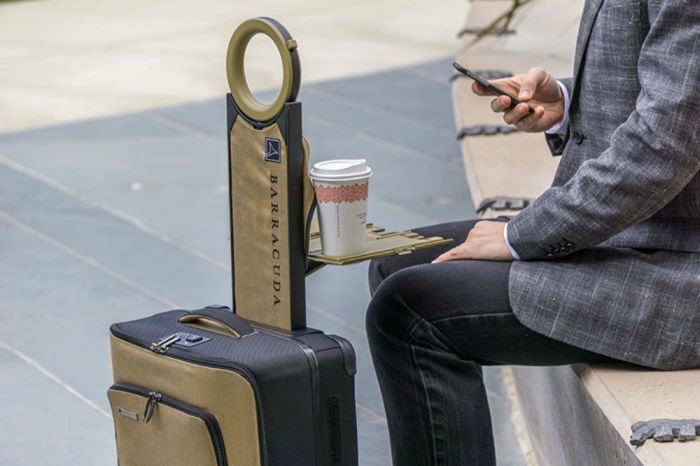 Photo Credit: Barracuda
The Barracuda Carry-on ($299.00) is the world's first fully-collapsible carry-on luggage/suitcase with built-in tray, location tracking, ergonomic swivel handle and a distinctive design. Some of the functionality includes the ability to collapse your Barracuda in seconds and tuck it away under your bed in a sleek storage bag or hang it in your closet along with a built-in ergonomic laptop tray with cup holders. And for the tech, the bag has a USB charger with enough capacity to recharge typical phones five times on a single charge along with optional location tracking and proximity sensing which operates via mobile networks so that any connective device can be used to track the location of the Barracuda carry-on.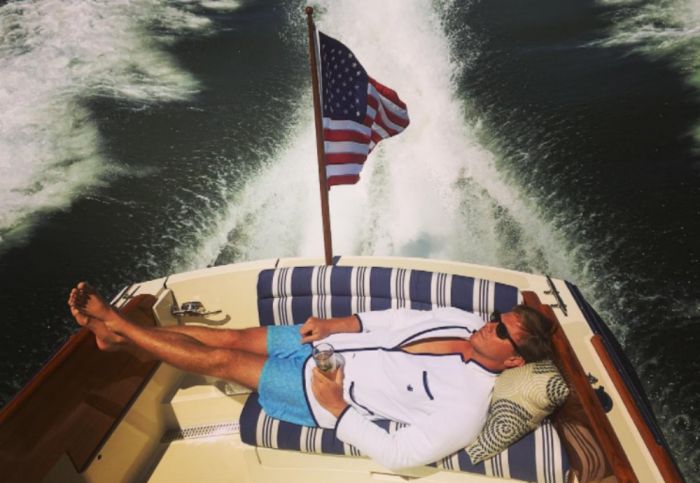 Photo Credit: BASK
When getting out of a pool or back on your yacht, instead of having your father reach for a towel, get him a BASK Toweling Blazer ($298.00). Taking him seamlessly from the pool to lunch to cocktails, the Blazer was created on the idea of non-stop sun, pool plunging, and bottomless glasses of rosé. The Blazer is available in Navy or White with multiple trim options and can be personalized with optional Monogram for $25.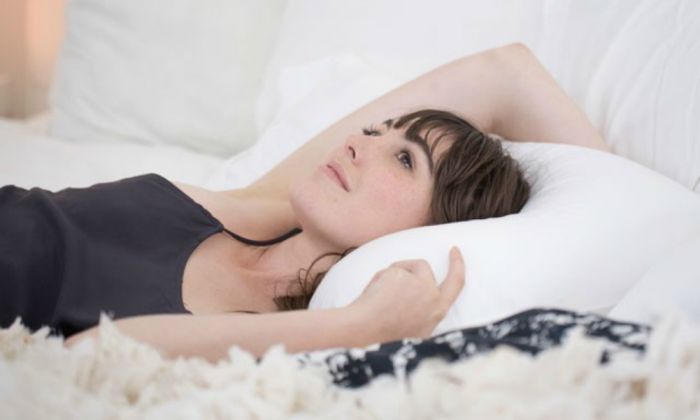 Photo Credit: Slumbr
Slumbr is focused on inspiring sleep wellness by offering a premium Pillow Menu ($60 to $225) that make it easy for anyone to find a personal pillow after taking their Pillow Quiz. Their Cassiopeia Luxe Down Pillow ($225) is filled with the finest European goose down and is standard size (20" x 26"). The airy-light Cassiopeia is great for squishing and snuggling, and remains thick and supportive, even for side sleepers.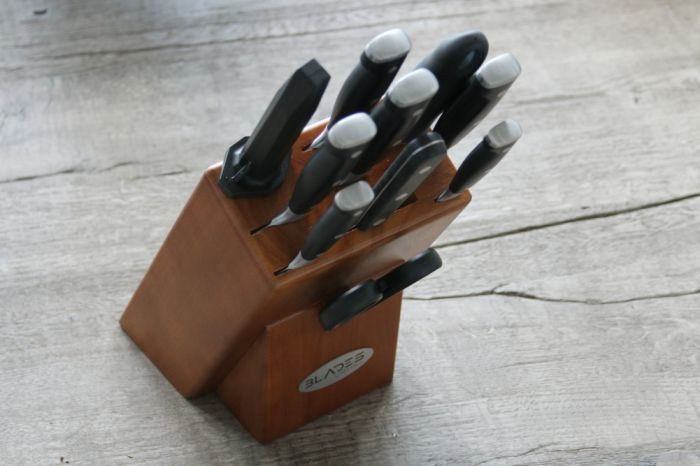 Photo Credit: BLADES by Rick Moonen
Developed by celebrity chef Rick Moonen, BLADES by Rick Moonen ($199) is great for the modern dad who is the chef of the family and wants to show off his skills in the kitchen. This 12-piece knife set is crafted with high-carbon stainless steel, a riveted, contoured handle and full-tang construction. Along with the standard chef's knife, paring knife, and even serrated bread knife, this set also comes with zester/grater, slotted spatula, diamond sharpening steel and storage knife block to control counter space. The knives are rust-resistant and resist tarnish.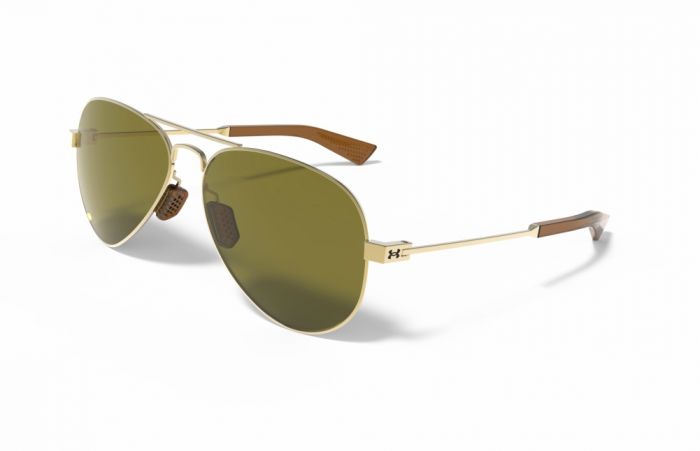 Photo Credit: Under Armour
For sporty and stylish Dads that want to look cool and stay cool, Under Armour offers a wide selection of sunglasses that are both sporty and stylish. Newest styles include the UA Rival ($139.99), UA Octane ($114.99) for a sporty look, and UA Getaway ($159.99) and UA Rally ($164.99) for more of a lifestyle look; all styles can be purchased online at underarmour.com. These Under Armour sunglasses feature UA Polarized lenses that eliminate glare for clearer vision & reduced eye fatigue without color distortion, They also have UA Storm lens technology that provides an added layer of protection that repels salt water, oil, mud & everything else for easy cleaning. All UA Eyewear defends against 100% of harmful UVA/B/C rays for eye health.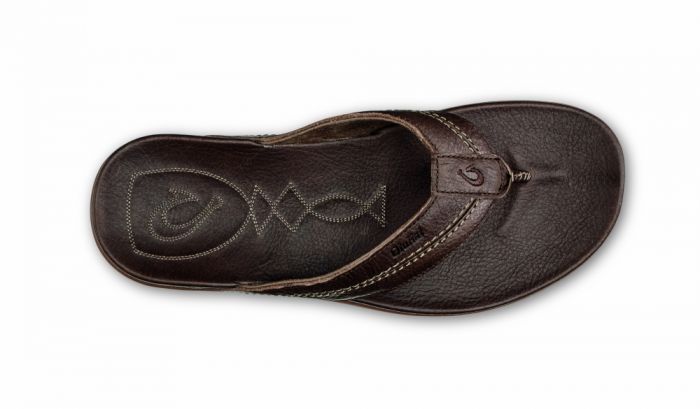 Photo Credit: OluKai
OluKai footwear is a premium footwear brand that draws inspiration from Hawaii and has a great selection of shoes, including high-quality, supportive sandals, shoes and boots. One of their top-selling items perfect for the casual dad, is the Mohalu ($130) sandal which features an elevated foot-bed, enhanced heel cup and extra cushioning providing extreme comfort. This gift for dad gives back as well, with part of the proceeds from the purchase of the Mohalu going to OluKai's Ama OluKai Foundation which works to help preserve the Hawaiian culture.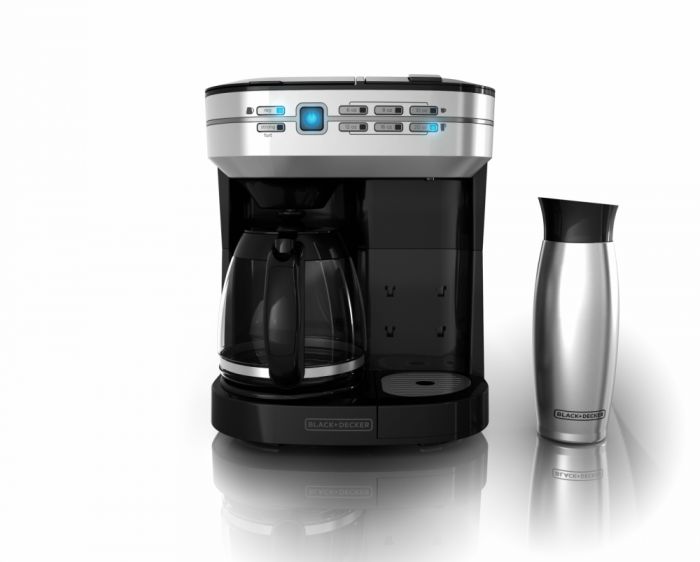 Photo Credit: Black + Decker
Black + Decker's Café Select™ Dual Brew Coffeemaker with Travel Mug ($129.99) allows fathers to make a single-serve drink or brew coffee with co-workers or friends with ease. Brew directly into your 20-oz. vacuum-insulated travel mug using convenient K-Cups or use the mini reusable filter filled with ground coffee, with the option also to drip brew up to 12-cups into the carafe. Other features include: customizable brew settings, an adjustable drip tray which lets you fill a cup or mug and an auto-clean system which will notify the user when to clean the system.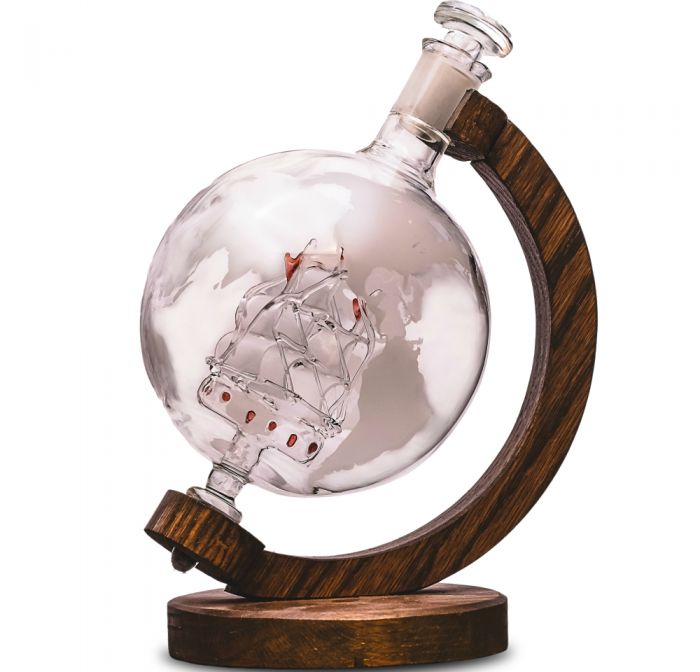 Photo Credit: Prestige Decanters
Prestige Decanters makes liquor and wine decanters that are handcrafted and hand-blown, and formed into designs limited only by imagination. One of their best sellers is the Magellan's Victoria decanter ($120) that is a 1,000 millileter glass liquor decanter with etched continents around the globe. On the inside of the decanter is a glass replica of the Victoria which was Magellan's ship that he used to become the first man to sail around the world. The beautifully crafted piece is both functional and serves as a great conversational piece for any dinner parties.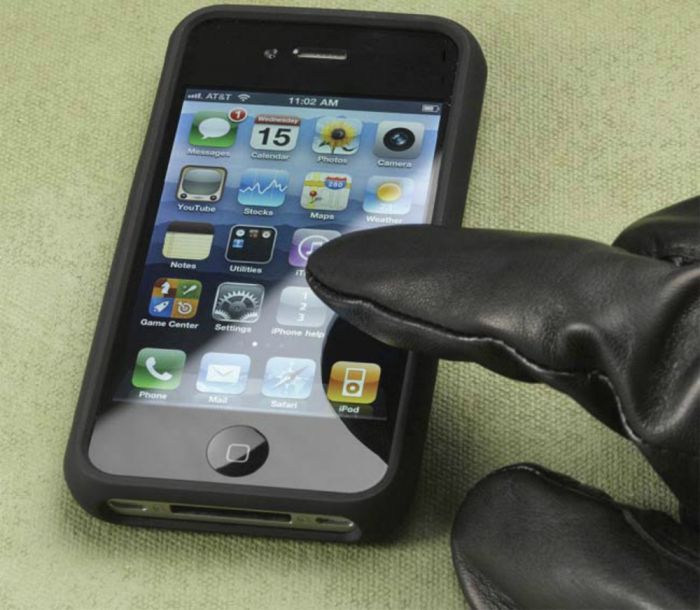 Photo Credit: Orvis.com
Orvis' TouchTec™ Cashmere-Lined Gloves ($98.00) allow you to operate your touch-screen electronic device or smart phone without removing your gloves. The US-tanned lambskin leather gloves have a warm, pure cashmere lining which include TouchTec® technology to allow for full touch-screen functionality, letting you stay connected and warm even in glove-weather.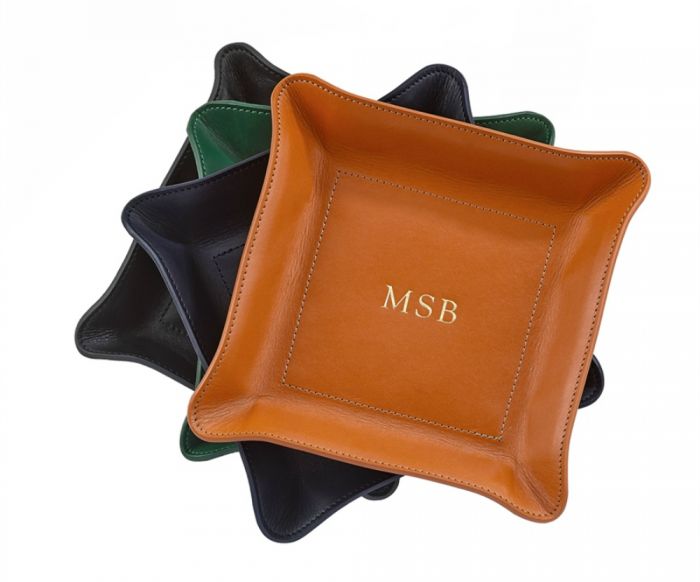 Photo Credit: Itgiftnyc.com
The bendable leather Catchall Tray ($96.00) is handmade from natural Vachetta leather and can be purchased in six different colors. Personalize it with a single initial or a three-initial monogram which can be imprinted in three different colors. The tray will allow your dad to stash all his odds and ends, from his phone and keys, to watches and cuff links, to spare change and paper clips. As the sides are bendable, it makes it easy to pack flat when traveling for business or vacation with dimensions being 8.25-inch square and seven-inch square when folded.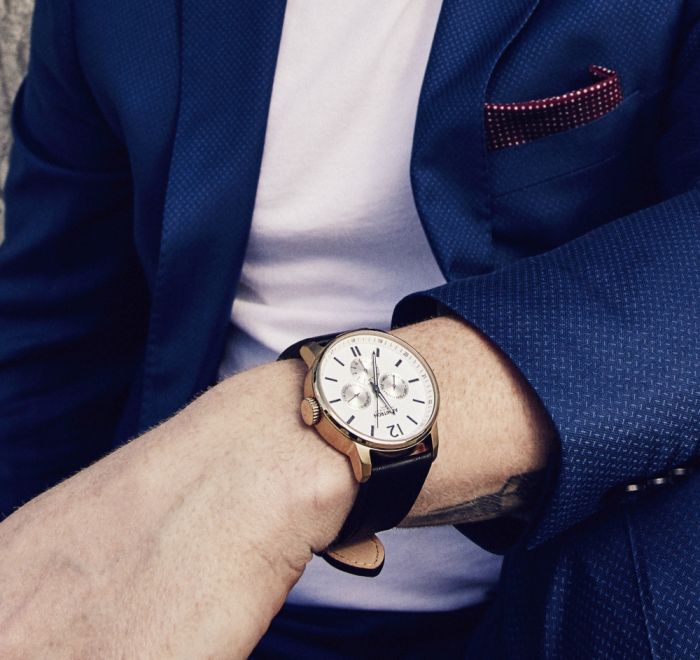 Photo Credit: Armitron
Armitron has been creating distinctive lines of quality watches for nearly 60 years, with unique details and features such as genuine diamonds, Swarovski crystals, chronograph movements, solid stainless steel and genuine leathers. Offering dress, travel, casual, sport and night-out watches, they truly do offer a watch for every type of father. Great for everyday formal occasions, two of their more popular options include: the Stainless Steel Analog Watch with Black Leather Strap ($85) is made with a black leather strap with stainless steel buckle while the Stainless Steel Wristwatch with Navy Dial and Calendar Window ($55) easily compliments any type of outfit to fit all occasions.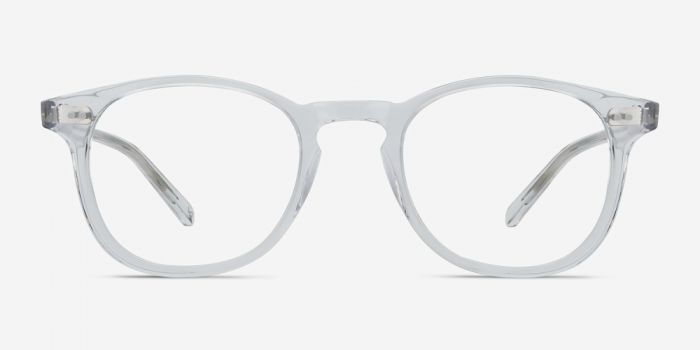 Photo Credit: EyeBuyDirect.com
EyeBuyDirect.com, an efficient and easy-to-use prescription eyeglasses website for budget conscious and savvy shoppers, is heralded for its innovative EyeTry tool, which allows users to upload photos of themselves and virtually try on various makes and models of eyewear. New frames from the RFLKT line ($60-$75) are made from premium cellulose acetate, stainless steel, or wood and include EyeBuyDirect's brand just released its new digital protection lenses, Eyezen. These lenses filter the harmful blue light from digital screens reducing the feeling of eye fatigue and overall strain.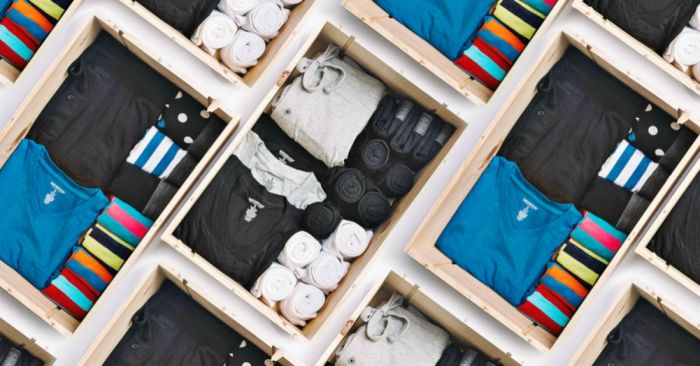 Photo Credit: Basic Outfitters
Basic Outfitters' flagship service Create-a-Drawer ($60) allows users to refill their entire basics drawer with up to 19 basics including socks, underwear, t-shirts and jogger sweatpants for only $60. The site allows guys to clean out their worn-out attire and replenish their wardrobe of basics in under two minutes with a collection, worth $120, of high quality and fashionable items. They offer free shipping on all drawers, and there is no commitment necessary.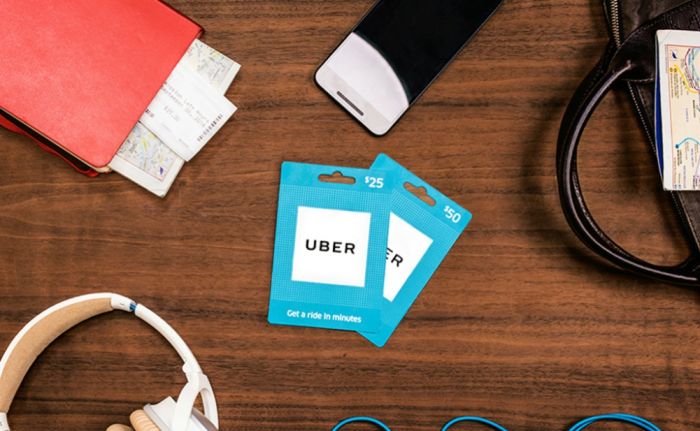 Photo Credit: Uber
Uber's gift cards (here is where to buy in stores and online) which became available in September, treat dad to the gift of travel, an evening out with friends, or just the ease of a stress-free weekend. Available in over 35,000 stores nationwide, including Target, CVS, and Walmart, in denominations of $15-500, the gift cards are also redeemable through UberEATS, Uber's separate meal delivery app.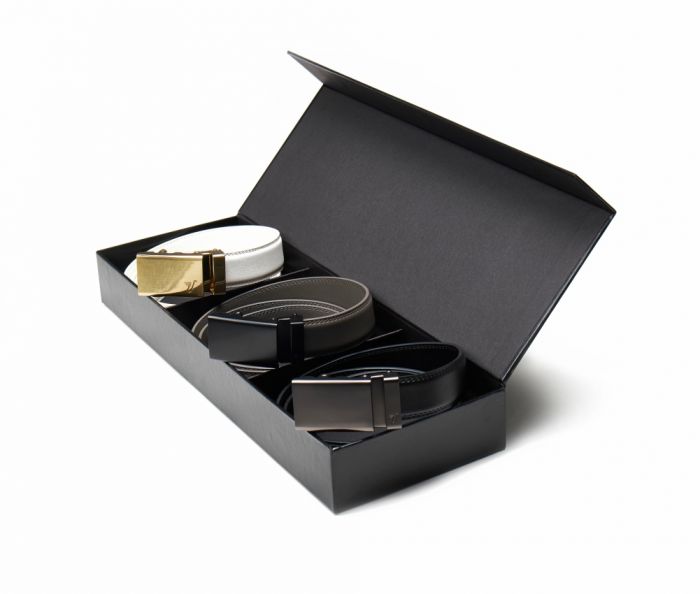 Photo Credit: Mission Belt
Mission Belt rose to fame on ABC's Shark Tank in April 2013, debuting their no-holes no-crack premium belts. Offering both nylon and leather belts in a variety of colors and also licensed sports (NCCA, NBA, NHL) belts, they start at $34.95 with gift sets of three belts ($99.95-$114.95), and are sold online or at select specialty retail stores. The company also prides itself on the fact that they partnered with Kiva, a peer-to-peer micro-lending institution, as a dollar from every belt goes to fight hunger and poverty worldwide, adding up to over $1.6 million, with over 65,000 loans contributed to.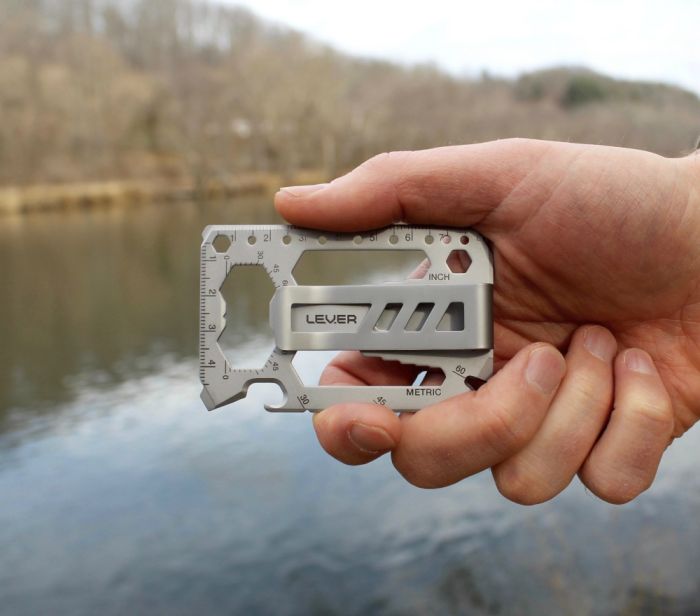 Photo Credit: Lever Gear
The Toolcard Pro ($32.00) from Lever Gear packs 40 tools into a slim, credit card-sized, stainless steel multi-tool. Tools include a bottle opener, can opener, box opener, pry bar, cord cutter, Phillips and flat head screwdrivers, inch and metric wrenches, measuring tools, drafting tools and more. Made in America from 420 stainless steel, the Toolcard Pro is TSA compliant, comes with a detachable money clip (optional) and a lifetime guarantee, and can be personalized for your father.