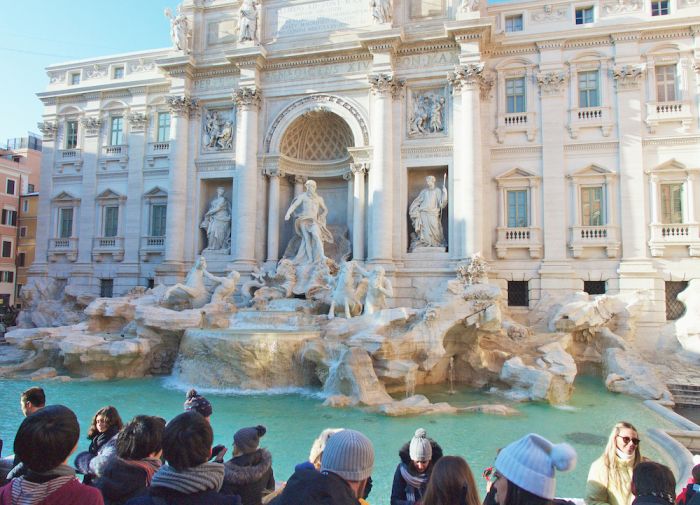 Columbia Hillen
Such is the sheer geographical size and immense historical scope of Rome, an introductory guided tour is advisable to make the best of a visit to the Eternal City.
Being included among Europe's hottest destinations, there are, fortunately, quite a few options to choose from, both on foot and by vehicle.
Here are four tours that present different experiences of this multifaceted city: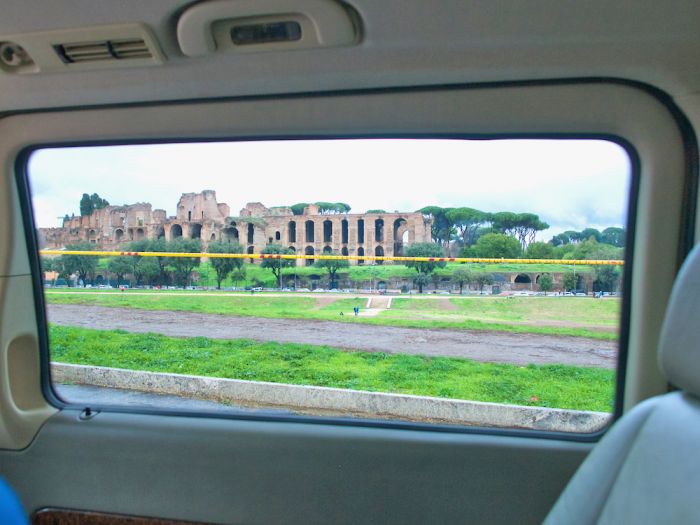 Columbia Hillen
There's no better start to a Roman holiday than pick-up at the airport by limousine and a leisurely trip around the city's top highlights before drop-off at your hotel. Experienced operator 'Best Limos in Rome' has been doing exactly this (and more), providing English-speaking driving guides for the last 20 years, not just around Rome but to other parts of Italy.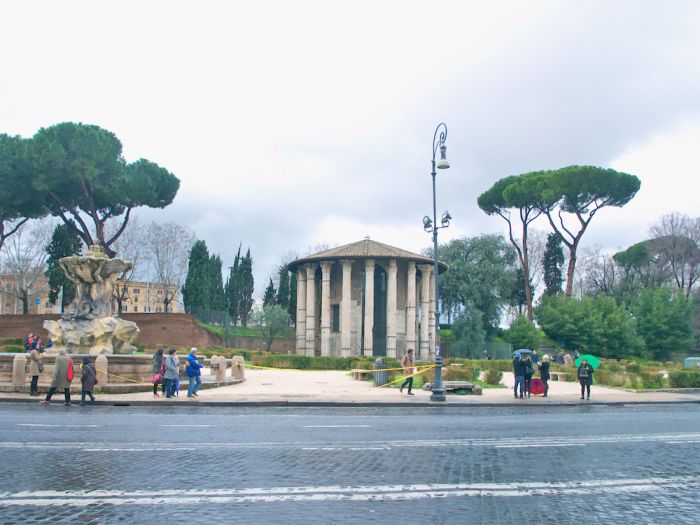 Columbia Hillen
Seeing Rome's hectic traffic, we were relieved not to be in the driving seat and even more relieved to be inside a comfortable vehicle as rain poured down ceaselessly outside. Our guide Alan Evans, who describes Rome as "a time travel experience" due to the many layers of history lying within it, led us on a comprehensive three-hour tour encompassing highlights such as the Temple built by the once powerful olive growers; the 4th century Arch of Janus (God of beginnings and endings), the city's only surviving quadrifrons arch (meaning four-faced); the Temple of Jupiter Optimus Maximus on the Capitoline Hill, one of the most important temples in ancient Rome; and a zip along Via dei Fori Imperiali, a road running in a straight line from the Piazza Venezia to the Colosseum. We also learned about Antonio Canova, considered by some to be the greatest of the Neoclassical artists, his artwork inspired by the Baroque and the classical revival.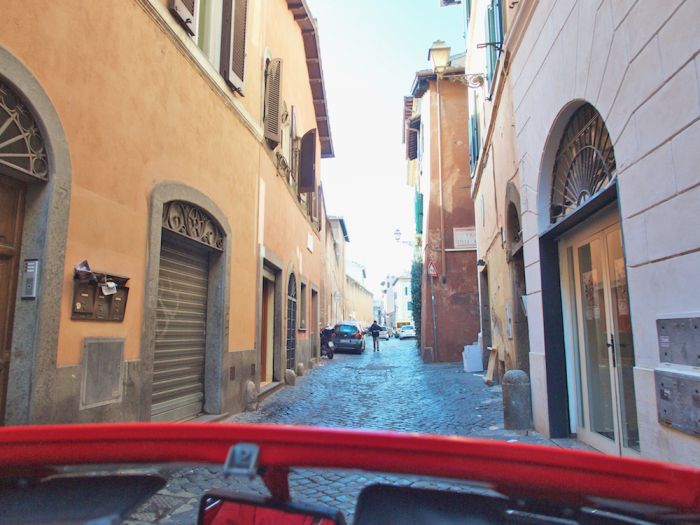 Columbia Hillen
Fiat 500 and Vespa Vintage Tours
For something a little quirkier and certainly with a nostalgic sense of Roman authenticity is an exhilarating city tour in a tiny Fiat 500 vintage car.
Describing it as 'one of the sexiest cars in the world, a miniature miracle of creativity, style and functionality,' friendly Alvise di Giulio started his company ROME 500 EXP five years ago to offer such funky experiences. So popular have they become, he now has nine such vehicles on the road.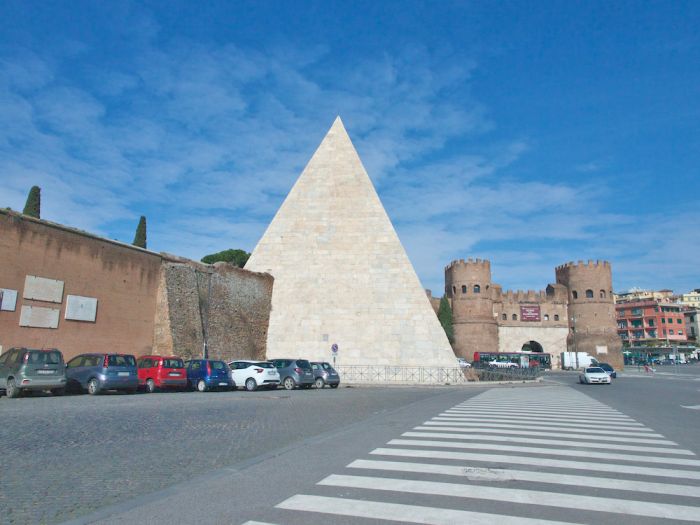 Columbia Hillen
Aged 60, and father of two children, Alvise, a true Roman, is jolly and energetic and was a lot of fun to be with during our three-hour ride. Formerly an administrator of an archaeological group, he is well-informed and through him we learned about the origin of the word 'spa' after seeing the Baths of Caracalla, the second largest ancient Roman public baths measuring around 20 football fields; the history of St. John's, the first church in Rome; the origin of coins; a better understanding of the Stendhal syndrome; the story of an unusual element of Rome's multi-faceted architecture - the Testaccio hill built entirely fromthe remains of broken clay vessels;anda 2,000-year-old pyramid composed of Carrara (also known as moonstone) near the cemetery where writers, Keats and Shelly, are buried.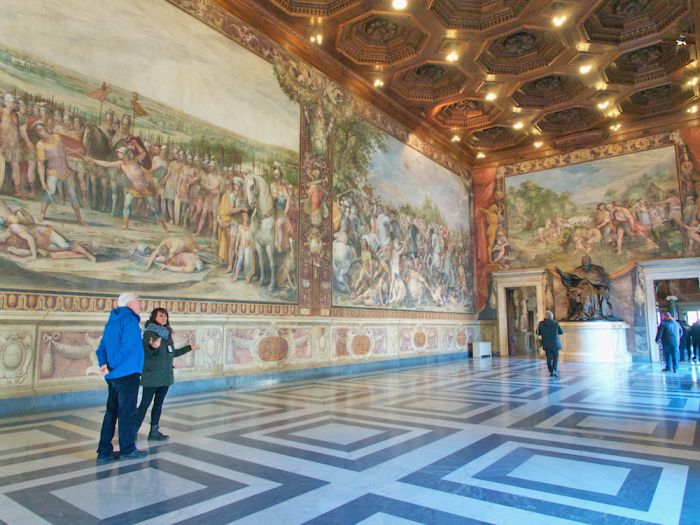 Columbia Hillen
In preparation for our trip to Rome, my companion and I watched one of the most recent movies to focus on the city, 'The Great Beauty,' co-written and directed by Paolo Sorrentino five years ago. After winning Best Foreign Language Film at the Academy Awards, many of its dramatic images have become iconic, spawning a city walking tour with the same name. Hosted by Guidaly, our guide was a well-qualified and friendly artist's daughter, Maddalena Monaco, who is also a set and stage designer and who studied art history at the University of Rome.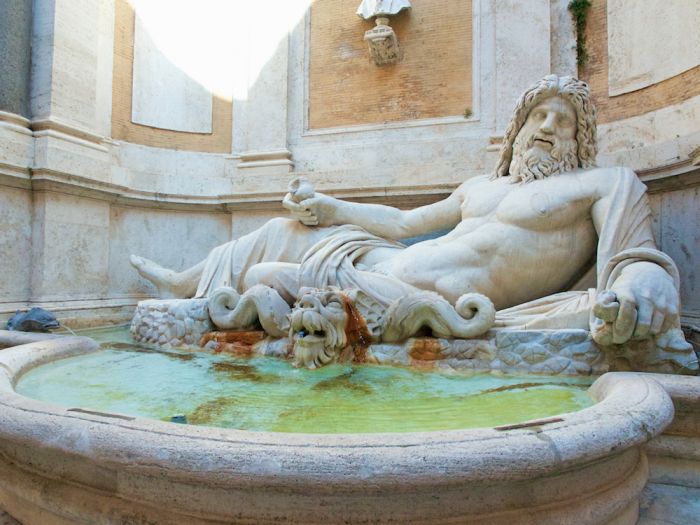 Columbia Hillen
The tour itself incorporated the romantic Fontana dell'Acqua Paola, where one of the first scenes of the movie takes place; Campo de Fiori, meaning 'field of flowers' a colorful city square that hosts a lively market; Piazza Garibaldi, to hear a cannon boom out at noon, a tradition since 1847 by order of the Pope; as well as a leisurely wander through the narrow, winding streets of Trastevere, a traditional neighborhood. We also paid a passing visit to Musei Capitolini, a place chockful of ancient bronze and marble statues plus the eye-popping Salon of Horatii and Curatii decorated with a magnificent gilt ceiling, carved wooden doors and 16th-century frescoes reflecting the history of Rome. You'll also not want to miss the remarkable view through the 'not-so-secret keyhole' on Aventine Hill.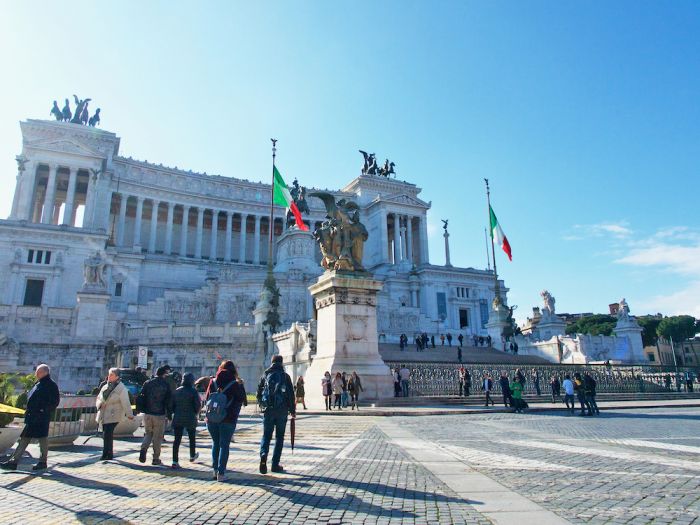 Columbia Hillen
Humor is an important aspect of any walking tour and when Chicago-born, Suzi Bono, guide for Roman Candle, told us that some people described the gargantuan white monument Altare della Patria, or Il Vittoriano, built in honor of Victor Emmanuel, the first king of unified Italy, as representing Mussolini's false teeth, she hit the right note. After several decades living in Rome and married to a man who was an Italian movie director, Suzi is well-versed in the city's history.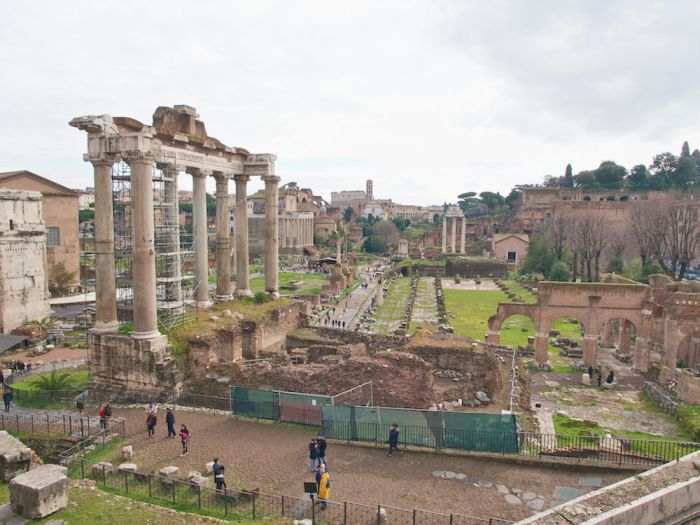 Columbia Hillen
With her, we walked up the Cordonata Steps bordered by the marble Gemini twins Castor and Polux for a panoramic view over the Forum; gained valuable insights into the plight of the city's Jews and their squalid conditions in the Middle Ages when Pope Paul IV segregated them from Christians near Portico d'Ottavia and then later under Fascism in the 1940s; admired an elegant turtle fountain; visited a peculiar church whose interior ornaments reflect both Christianity and Paganism; admired the endurance of the city's oldest bridge built in 62 BC and learned how acanthus plants inspired architects to create Corinthian columns.