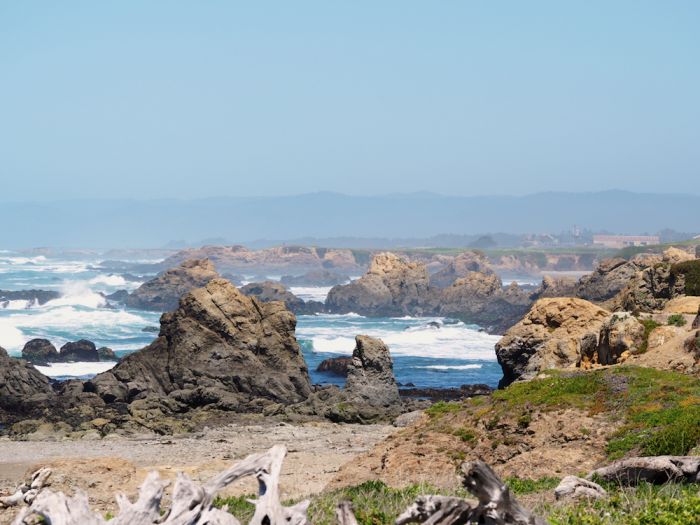 Columbia Hillen
With such diverse events as the Mendocino Coast UkeFest, Shoreline Riders Rodeo, Redwood Coast Whale & Jazz Festival, Crab, Wine and Beer Days, the Mendocino Film Festival and Abalone Cook-Off, one might think this north coast California region is clogged with tourist traffic.
Delightfully, this is not the case.
Several hours from cities such as Santa Barbara and San Francisco, Mendocino has maintained its quiet rural charm in face of severe population squeezes elsewhere in California.
Aside from these annual festivals, there is plenty to see and do and these are some suggestions to help you: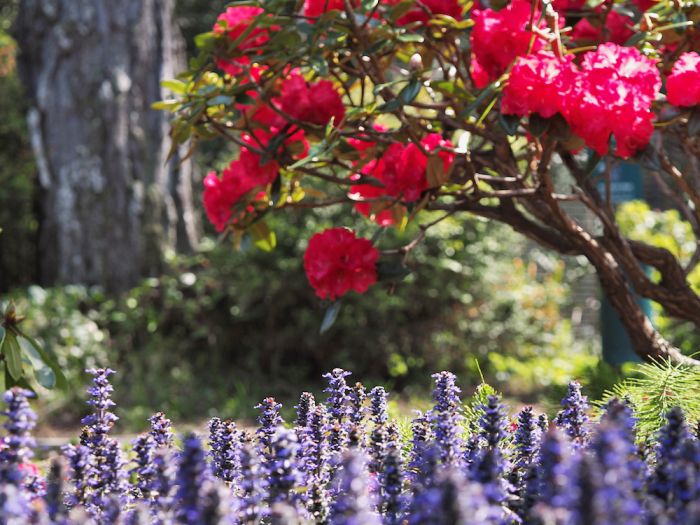 Columbia Hillen
Mendocino Coast Botanic Gardens
Lying on the edge of the laid-back town of Fort Bragg, snug on the rugged coastline, these 47 acres of gardens sweep right down to the Pacific along winding pathways. Comprising flowing streams, rhododendrons, pine forests, fern canyons and flower-filled bluffs, the gardens make for a leisurely day's outing. You can also whale-watch from the Cliff House, purchase plants at the nursery and enjoy a leisurely meal at Rhody's Cafe where sandwiches, salads, homemade soup and desserts and Cowlick's ice cream are served.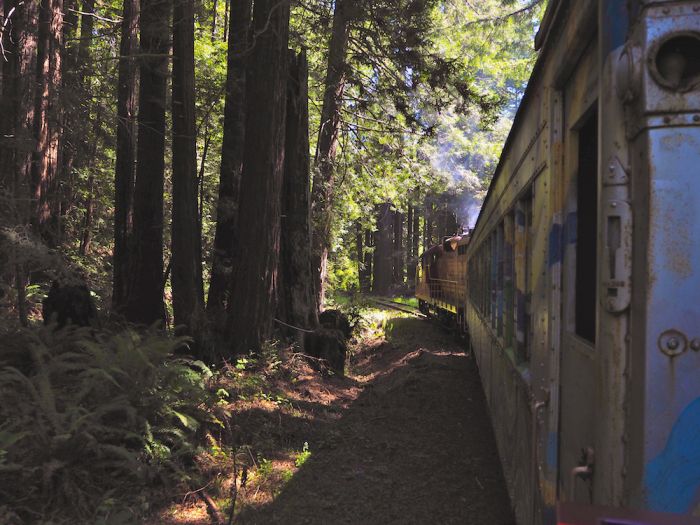 Columbia Hillen
Located in the heart of Fort Bragg, this historic steam train takes visitors on a one-hour journey along the route used to haul redwoods more than 130 years ago when tracks were first laid down by the California Western Railroad in 1885.
Moving slowly along Pudding Creek Estuary to Glen Blair Junction through redwood-thick forests, over bridges and past open meadows, you'll spy diverse birds and wildlife sightings including blue heron, egrets, osprey, ducks, the occasional lounging turtle and maybe a glimpse of deer drinking from the Noyo River.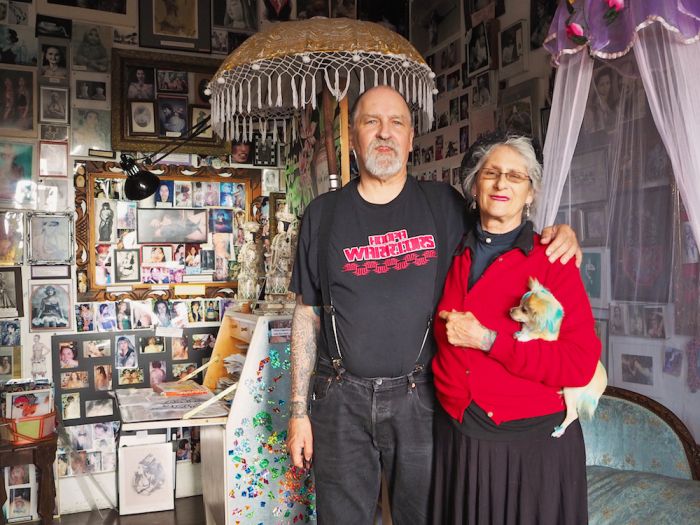 Columbia Hillen
Triangle Tattoo & Museum
Enter a simple doorway in an original Victorian store-front off Fort Bragg's main street, climb the narrow stairs and you'll find yourself in probably one of the most intriguing museums you've ever been in. Owners, tattooists Mr. G and Madame Chinchilla founded the museum in 1986 and have compiled an impressive overview of the popular art worldwide. Here you'll see portraits of New Zealand Maoris with traditional 'Moko' tattoos from the 1800's onwards; an 'American Patriotic Tattoo' exhibit with traditional designs from World War 1 to the present; displays of hand tools and electric machines; as well as specialized exhibitions on 'Tattooing In The Circus Sideshow' and 'The Women's Wall,' dedicated to portraits of tattooed women from different cultures and eras.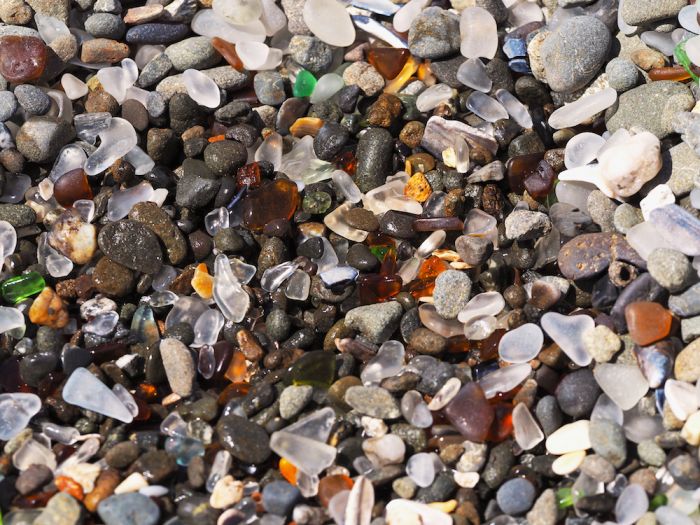 Columbia Hillen
Glass Beach and Sea Glass Museum
One of the peculiarly attractive aspects of Fort Bragg is its so-called 'glass beach,' the culmination of tons of everyday debris dumped in the Pacific over the generations when there was no proper garbage collection system which sea and sand then smashed and smoothed into tiny elements and washed them back ashore. You can walk the beach and though there is no law to prevent you taking slivers of glass away, it's probably better to leave them for others to enjoy. Another way to understand this 'natural heritage' is to visit the 'International Sea Glass Museum' in Fort Bragg. Founded in 2009 by Captain Cass Forrington, a retired sea captain, the museum has more than 150,000 pieces on display, including terracotta pieces and glass in a variety of shapes, sizes and colors. Newspaper articles and videos explain how Mother Nature shaped the glass and other environmental aspects of the transformation.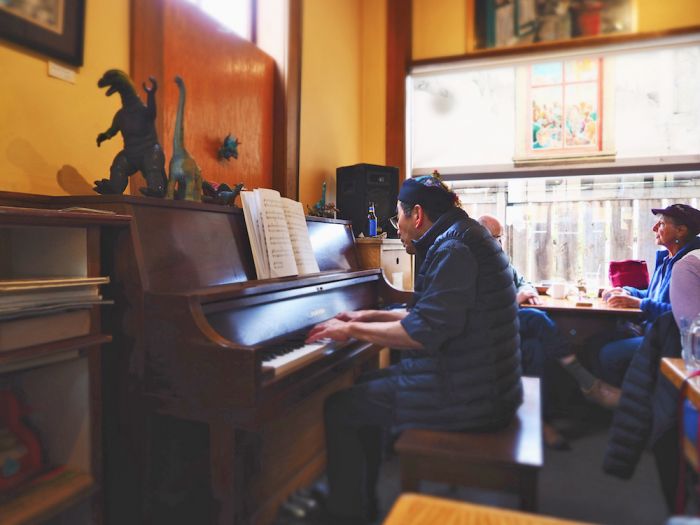 Columbia Hillen
This downhome café just off Fort Bragg's main street hosts free live performances from local and visiting musicians every evening, ranging from Irish folk to jazz, classical and pop. Diverse coffee drinks, food and a friendly atmosphere make this a must-visit for evening entertainment or simply a quiet daytime hangout.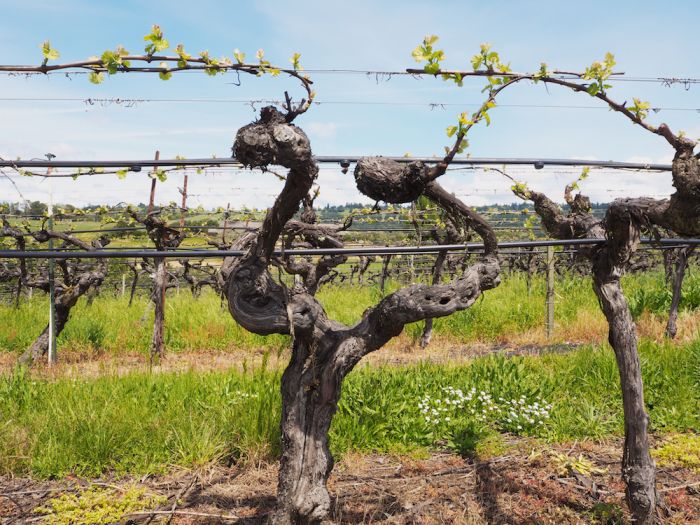 Columbia Hillen
Wine Tasting
Along scenic Route 128 in Anderson Valley, past rolling hills, clumps of redwoods, old apple orchards and sheep country, you'll find boutique vineyards, most of them family-owned offering wines ranging from pinot noir and cabernet sauvignon to chardonnay, pinot gris and gewürztraminer. Having sampled some vintages, we felt we were exploring the Sonoma Valley long before it had become famous.
Founded in 1968, Husch Vineyard was the first winery in the valley, now third generation owners. In the tasting room (originally a pony barn) of this 21-acre spread you'll laugh at the humorous anecdotes of Margaret, a dynamic and informative former teacher, now guide.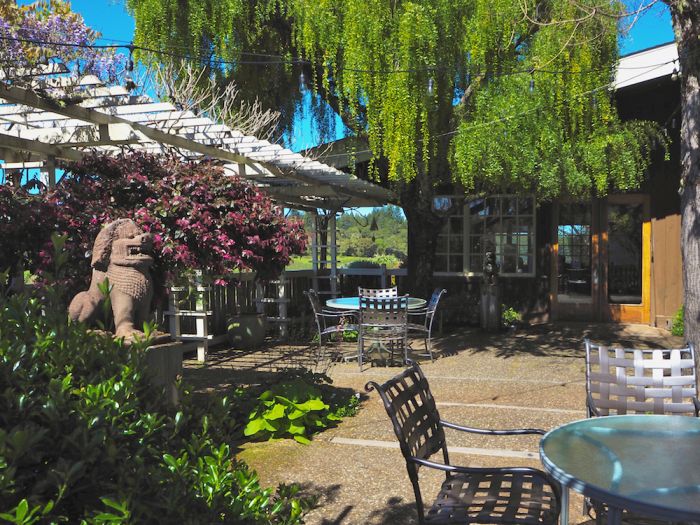 Columbia Hillen
Obtaining organic certification for the Handley Estate Vineyard in 2005, owner-vintner Milla Handley has lived in the valley since 1978 and produces Pinot Noir, Zinfandel and Syrah, as well as Chardonnay and Alsace varietals.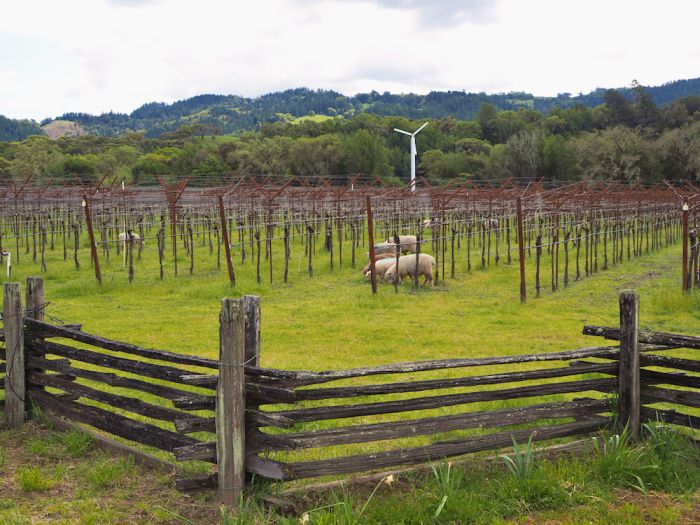 Columbia Hillen
Named after the wild mint that grows here, Pennyroyal Farmstead vineyard is owned by three women. Complementing the wines, you can taste a smorgasbord of cheeses including 'Velvet Sister' and 'Boont Corners Reserve' from goats and sheep reared here, as well as cured meats, soups and sandwiches.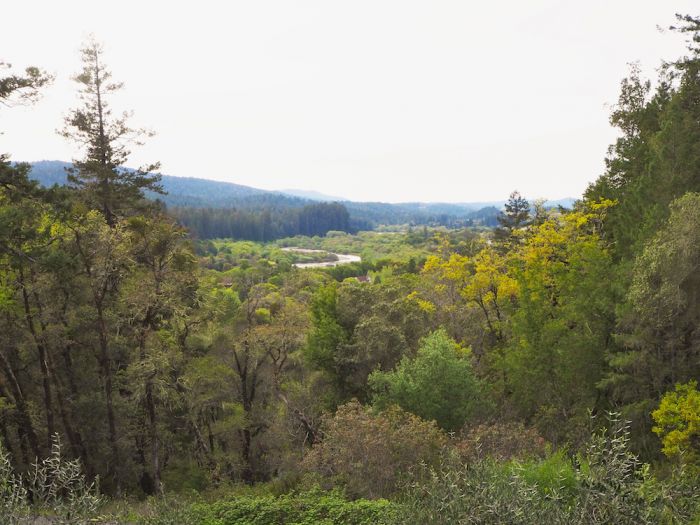 Columbia Hillen
Founded by former Oakland fire captain, Vern, and his wife, Maxine, a former flight attendant, Toulouse Vineyards lies 300-500 feet above sea level 12 miles from the Pacific and one mile from the town of Philo and their tasting room and balcony offer panoramic views over the valley.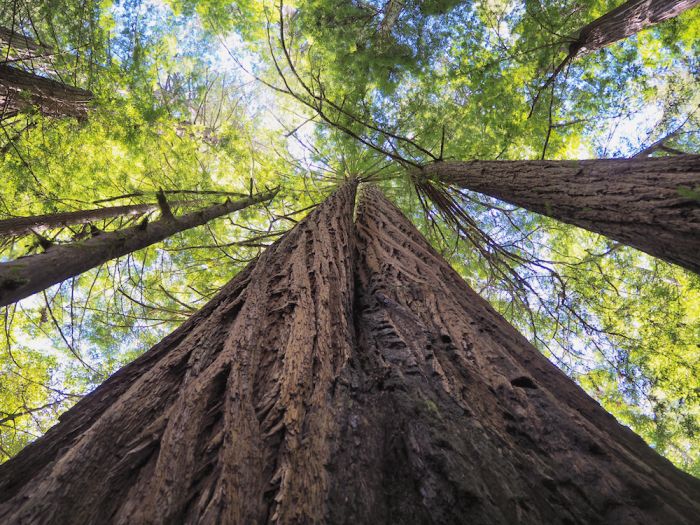 Columbia Hillen
Hiking
Mendocino County is peppered with scenic state parks such as MacKerricher, extending nine miles along the coast from Fort Bragg, and Montgomery Woods State Natural Reserve. Wandering dreamily through the wondrous clusters of towering redwoods in the latter with friendly environmentalist Jessica Inwood was among the highlights of my recent trip. Sterling work by Jessica, a parks program manager, and her colleagues at the 'Save the Redwoods League', means more people can enjoy this magical feast of the senses. Take the opportunity and enjoy a relaxed stroll among the giants.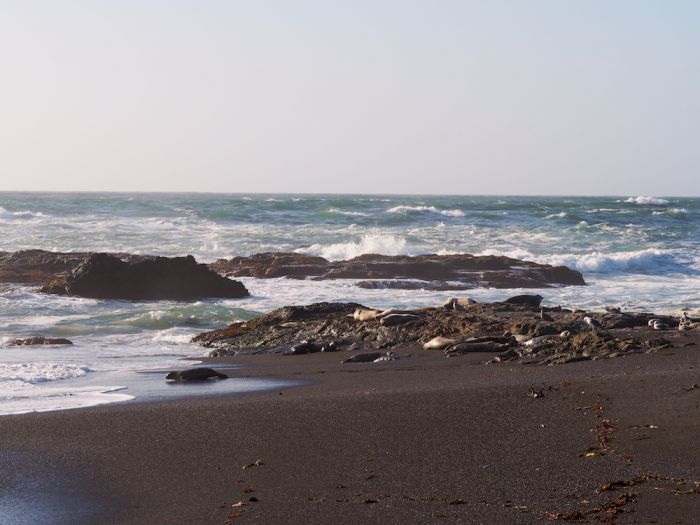 Columbia Hillen
Romantic Sunsets
Last but not least, for a romantic sunset, drive to the boardwalk at Laguna Point just outside Fort Bragg. It not only offers the perfect vantage point but also is home to whiskered seals which bathe lazily on the rocks nearby.