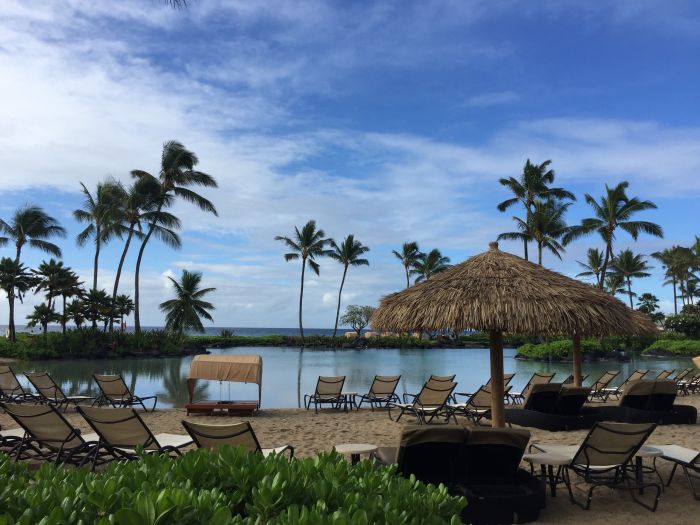 Beth Graham
There's a reason Kauai is a top honeymoon destination. Okay, there are several reasons. Many reasons. The beach. Warm tropical breezes. The smell of plumeria. Sounds of the ocean. Lush gardens and greenery. Kauai exudes romance.
But for couples who are seeking a bit more or a romantic adventure, Kauai has got you covered. From sailing along the rugged Napali coast to ziplining over lush mountain terrain to biking through a fearless canyon, our recommendation is to get that adrenaline pumping in the morning and while away a lazy afternoon on the beach. With a cocktail in hand of course!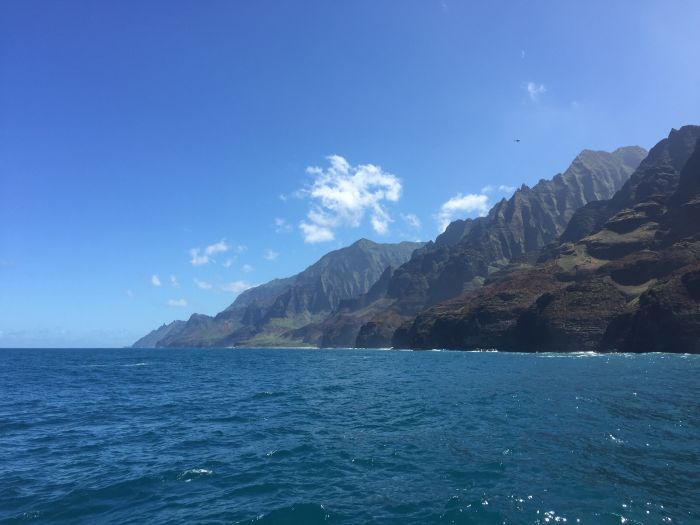 Beth Graham
Hop on board for a romantic sail aboard a 50-foot catamaran to explore Kauai's iconic Napali coast. The coast is lined with emerald green valleys, hidden waterfalls and secret beaches, and the best way to see it all is by boat. After a brief stop for some snorkeling, where you can swim among the tropical fish and sea turtles, the bar opens for you to toast the coast, kick back and just enjoy the beauty and the motion of the ocean (which can get quite treacherous so for those prone to seasickness, take note).
What can top a sunset stroll on the beach? How about an early morning bike ride from the top of Waimea Canyon where you'll watch the sun gently rise up out over the Pacific Ocean? Take the Waimea Canyon Bicycle Downhill Tour where you'll pedal down (yes, downhill only) the "Grand Canyon of the Pacific" and experience breathtaking views of the ocean and dramatic canyon cliffs. It's a slow-paced ride as the guides make frequent stops for quick, and often humorous, stories of Hawaiian culture and history. As you near sea level, the views looking out over the Pacific Ocean are magical.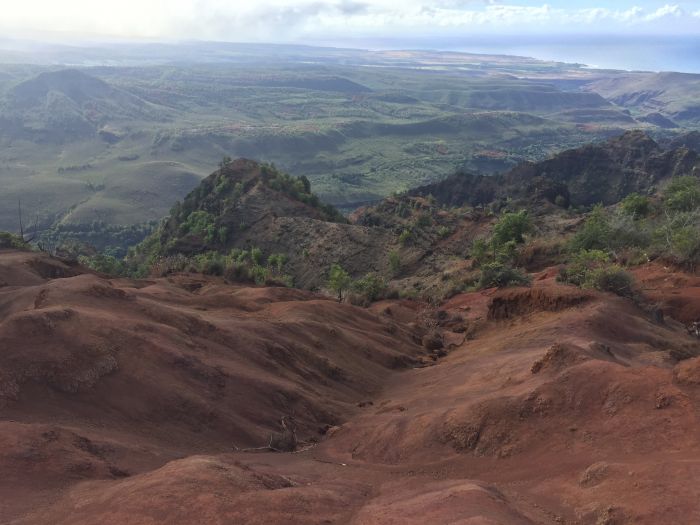 Beth Graham
If thrill-seeking is your style, you'll want to experience a tandem zip line on the Poipu 8-Line Zipline Adventure. Yep, hug your partner tight as you zip high above Kauai's lush green jungles at adrenaline-inducing speeds of up to 50 mph. But don't hold your breath too long or you'll miss seeing the breathtaking sights below including gushing waterfalls, lush green jungle, and mountainous terrain.
There's an uber-romantic secret waterfall but the only way to get through Kauai's rugged terrain through an off-road experience on the Kauai ATV Waterfall Tour. Prepare to get dirty as you ride through the backcountry, including a hidden tunnel, and just take in the natural beauty. Don't worry, the tour company will provide all the safety and cover you need to stay (fairly) clean and safe. A cleansing, exhilarating secret waterfall is your reward for braving the dusty trail.
Where to stay:
Kauai is a relatively small island so base yourself at the Grand Hyatt Kauai Resort & Spa. You'll be able to see much of the island from here. The Grand Hyatt exudes luxury, from its 40 acres of gardens to the spacious ocean view rooms with private lanais to the romantic, yet rugged beach. After your days of adventure, you'll find plenty of places to relax at the resort including a beach entry pool, lazy river and a large adults only, no cell phones allowed pool. The resort has numerous dining options from poolside casual to elegant Italian to contemporary Hawaiian fare at the award-winning Tidepools restaurant. Stevenson's Sushi & Spirits is a great late night spot to cap off your day.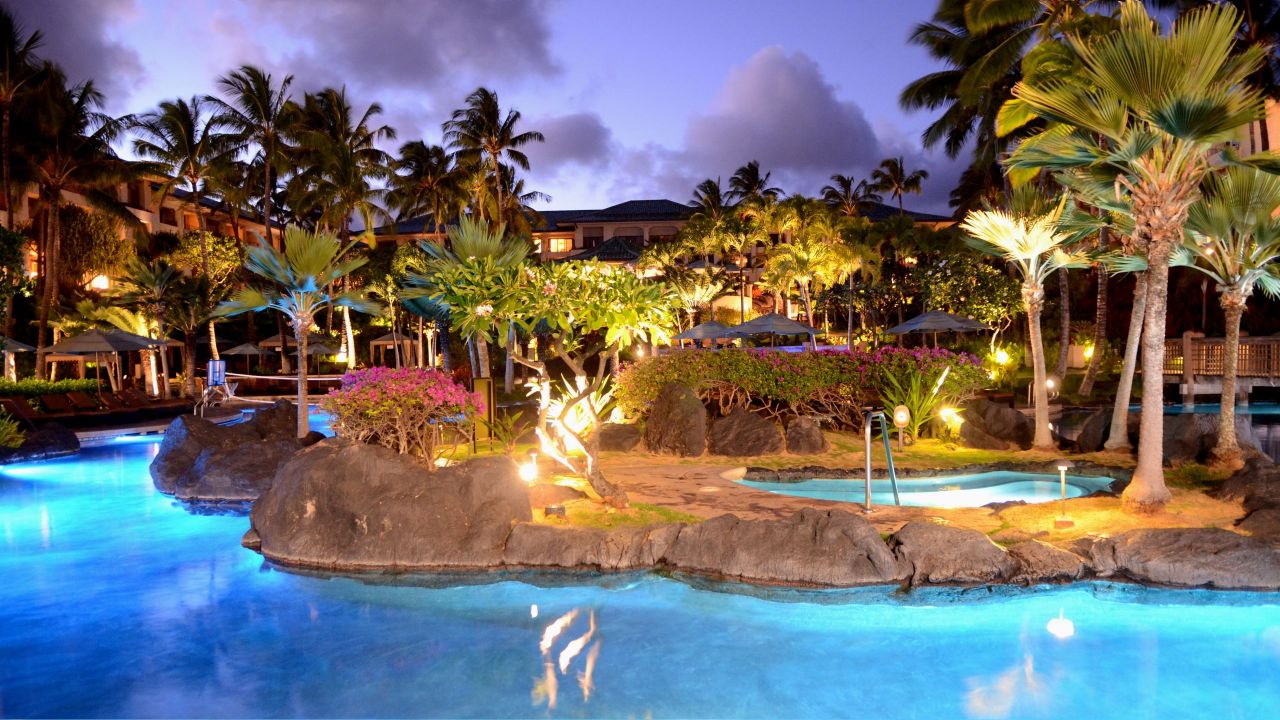 Grand Hyatt Kauai
The Grand Hyatt Kauai Resort and Spa