Jessica Orlowicz & Steve Mirsky
It all started in Cape May New Jersey when Curtis Bashaw, Founder and Managing Partner of Cape Resorts, had his eye on a plot of land adjacent to Beach Plum Farm for building his dream home. Just 2 miles outside the town's well preserved Victorian-era historic district, this 62-acre farm along with 3 additional farms in South Jersey supply Beach Blum Farm's kitchen as well as other in town Cape Resorts dining venues like The Ebbitt Room, Blue Pig Tavern, Rusty Nail, and Beach Shack. Free range grass fed livestock yield tasty dairy and meats while crops like just picked arugula, kale, and tomatoes flourish in hothouses even during winter.

Jessica Orlowicz
Torn between a brand new house of his own and the opportunity to fully restore the farmstead to its original footprint, it didn't take Bashaw long to pick the later due to 2 historic cottages that also came with the property that are now fully restored yet enhanced with modern amenities. Soon, 2 newly constructed barn cottages were added to the mix and The Cottages at Beach Plum Farm opened to guests in 2018.

Cape Resorts
"We give up on old buildings too easily, especially barns", says Bashaw who sees the decay of their utilitarian yet graceful construction as classically embodying society's relentless struggle between preserving small farms and the implacable demands of here and now suburbanization. While visiting an artist friend in Lancaster PA, he was immediately smitten by the meticulously handcrafted Amish barns dotting the landscape. Every one of them is made from planks and beams cut by hand, framed, and held together entirely by mortise and tenon joinery (wooden pegs without a single nail).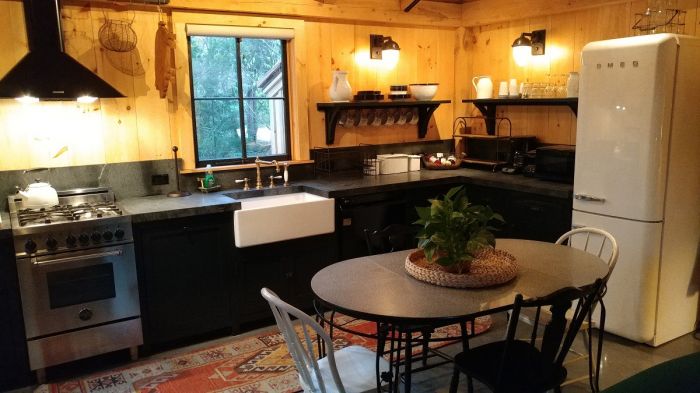 Steve Mirsky
Beach Plum Farm Barn Cottages
It wasn't long before Curtis hired an Amish crew to build Beach Plum Farm's Market barn in 2015. A few years later, the same company returned to construct the Hidden and Hill Barn cottages from hand-hewn Hemlock. Clean, simple and solid, loads of sunlight define their overall design with soaring open beamed ceilings, heated concrete ground floors, a screened in porch off the living room and fully outfitted kitchen. A bedroom downstairs also has its separate screened porch and bathroom while upstairs you get a washer & dryer, kids bedroom, full bath, and a master bedroom suite with its own walk out deck. In short, your very own luxe cabin retreat steps away from a working farm.

Cape Resorts
Beach Plum Farm Historic Cottages
After successful completion of a massive and complex restoration of Cape May's Congress Hall, Curtis was well prepared to restore the two historic cottages. The Whaler's Cottage considered one of the town's oldest dwellings from the mid-1700s, features a winding staircase, central fireplace, and special kids' loft belying its original construction by a frontier era Mayflower pilgrim descendant. The Winona Cottage, built in the late 1920s, is a mail-order kit house bought right out of a Sears, Roebuck and Co. catalog exuding a carefree airiness with honey brown wood floors, and a spacious living room appointed with game table, wet bar, and southern-facing screened in porch.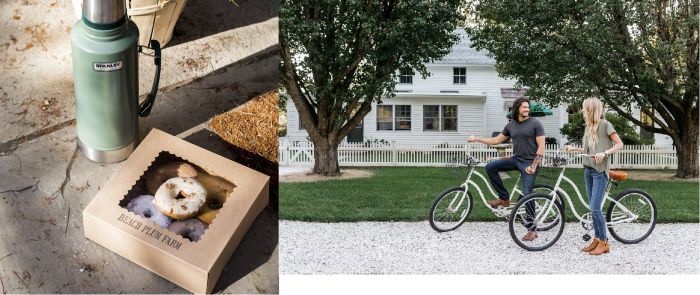 Jessica Orlowicz
Farm Experience
An immersive farm experience perfect for hosting extended families and multiparty events awaits no matter where you're staying at Beach Plum Farm. Upon arrival, you'll be handed keys to a golf cart and bikes on the rack outside giving you little need for a car during the remainder of your stay. Additional amenities like wellies, binoculars for birding, and umbrella are always at hand. Your refrigerator is stocked with breakfast sundries, fresh eggs, meats, and produce making breakfast a no brainer especially when it's accompanied by an assortment of highly addictive fresh donuts by West End Garage and a Thermos of freshly brewed coffee delivered to your doorstep each morning.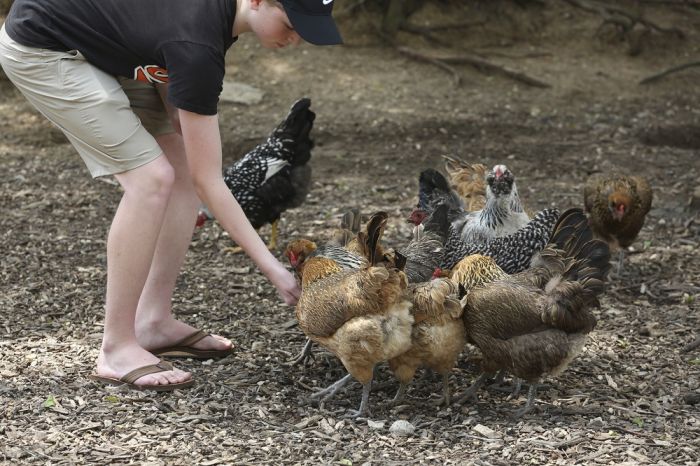 Jessica Orlowicz
Reconnecting to the Land
Curtis Bashaw's ultimate goal in all of this is to provide a retreat for families to unwind and spend quality time together. During warmer months, the farm's swimming pool and Congress Hall's beach service are tempting options. Biking into town for some surf and shopping or out to Cape May Lighthouse is serenely flat and flip flop friendly. Guided hiking tours of nearby dunes along secluded Davey's Lake and Sunset Beach provide a perfect escape in nature. Accompanying farm staff to gather eggs and harvest the seasonal bounty literally helps shape what you'll be eating for dinner. Communal Farm dining and late 5 p.m. Sundays checkouts are common.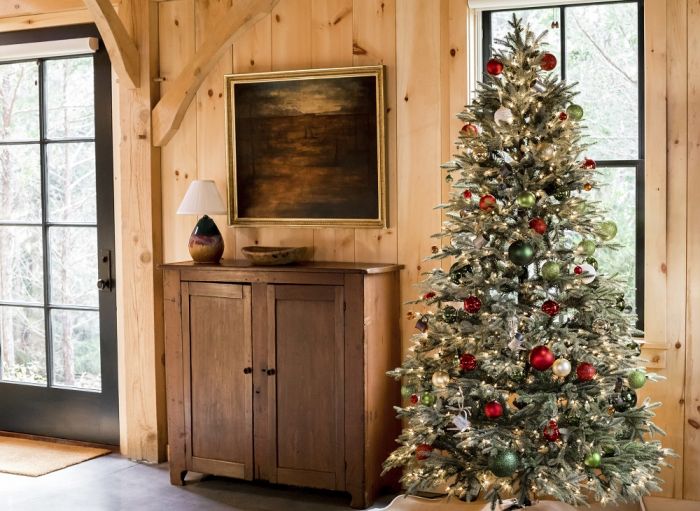 Jessica Orlowicz
Holiday Packages
Escaping the holiday crush has never been easier with Beach Plum Farm's Holiday packages. Imagine Christmas Eve seemingly attended to by elves from the moment you open your cottage's front door adorned with a fresh pine wreath while stockings and twinkle lights are hung inside. Somewhere between an evening Farm dinner and waking up on Christmas morning, you'll discover the fridge stocked with a seasoned turkey and side dishes. Just pop them in the oven, set the timer, and enjoy the day. At night the back trails of the Elfin marsh are lit with Christmas lights leading to wide-open fields blanketed by star-studded winter skies. Reservations are extremely limited so it's never too early to start planning for similarly curated Thanksgiving, New Years, and Valentine's Day Holiday packages as well.