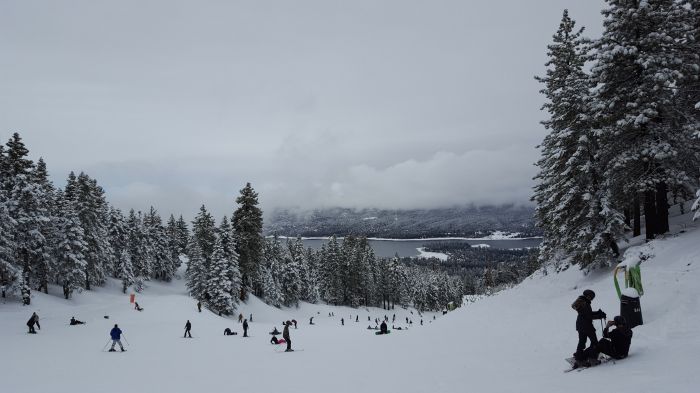 Lavinia Lumezanu
There are few things that bring as much joy to our faces in the winter as the possibility of hitting the slopes, feeling the adrenaline of every turn, mastering the skill of skiing. We've all watched the professionals do it in the Olympics, maybe some have even dreamed about having their speed and the agility, but there's no doubt that everyone wants to feel warm and comfortable, no matter the weather conditions. We've put together a list of the best articles to hit the slopes in style this holiday season, items that will not only keep you warm but also keep you protected and safe whether you're skiing on a bluebird day or it's a full-on blizzard.
Whether you're hitting the slopes of Mont Blanc or enjoying an Italian adventure or maybe you'd rather remain stateside in a beautiful place like Park City, Squaw Valley, Aspen or Stowe, we got everything you need to make sure you're hitting the slopes in style.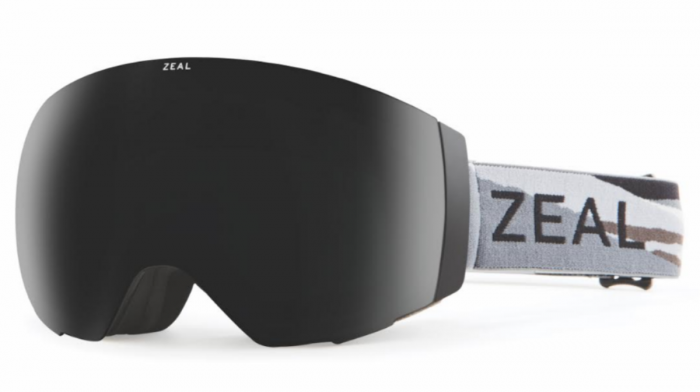 Zeal Optics
Keep your eyes protected with the Zeal Optics Portal goggles, that feature a unique rimless frame design with impressive peripheral vision and a revolutionary Rail Lock System that allows you to guide, slide, and lock your goggle lens in place anywhere on the mountain. The lens seamlessly slides into and locks into place to keep snow and ice out while skiing or snowboarding. The Portal goggles offer you complete protection from harmful UV rays, perfect clarity, heightened color and incredible contrast with the Everclear Anti-Fog, Permashield Hardcoat and optimal color filtration, making them the best choice for incredibly sunny days, snowstorms and even night skiing.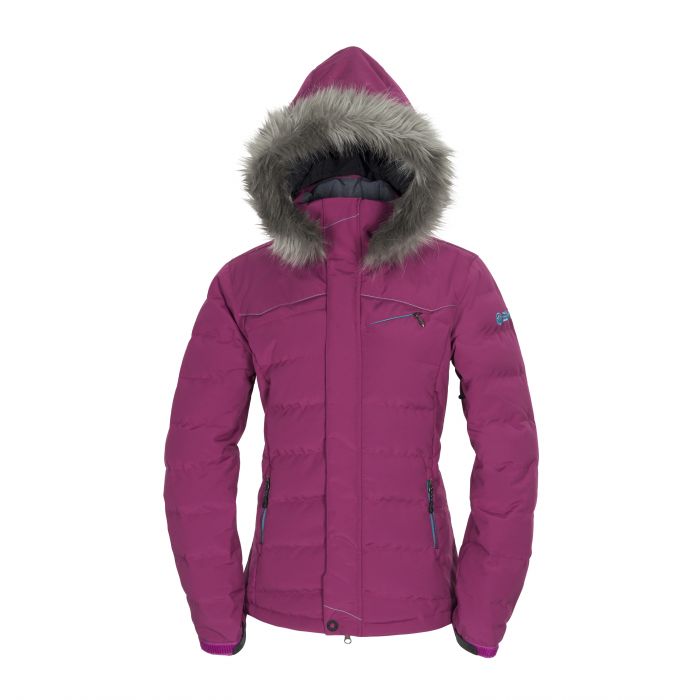 SYNC
The SYNC Women's Shelter Parka is literally a shelter in the storm for anyone venturing in the snow. Built for skiing and snowboarding, it's weatherproof, warm and stylish texture is guaranteed to keep you protected even in the coldest of weather with its helmet compatible hood with removable faux fur, hand warmer pockets, interior zip media pocket, and elastic snow skirt to keep you dry and cozy. The SYNC Women's Shelter Parka is the perfect choice for people who refuse to sacrifice style for comfort as it will have you looking fantastic while shredding down those double diamonds.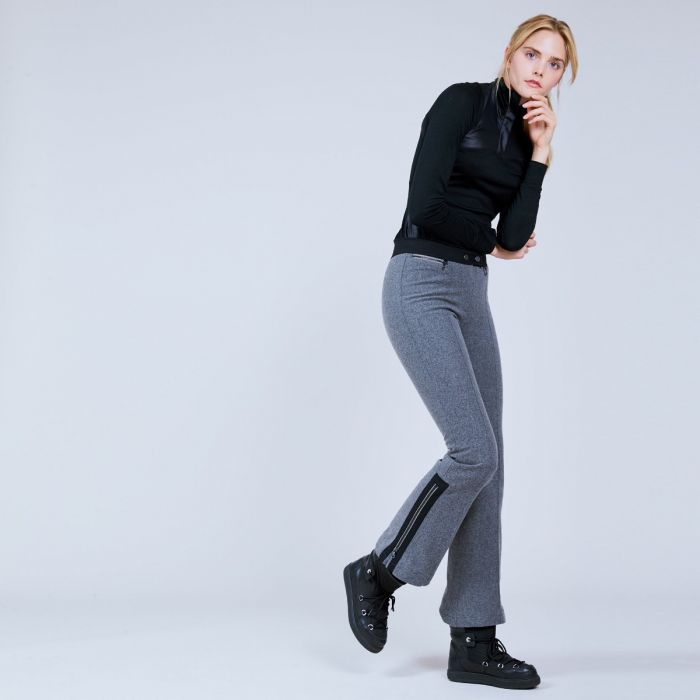 Erin Snow
With a truly exceptional design, the Teri Insulated Pant in Merinofeature a breathable 4-way stretch knit lining and a Merino wool bonded with a Schoeller C-Change membrane that is breathable, stretch, moisture controlling and waterproof. The windproof aspect will keep you warm and cozy even when you're riding the ski lift up to the top of the mountain and the wind is whistling in your ears. While the pants fit snugly over the leg, the waterproof guard liners fit perfectly over your ski boots to keep snow out at all times, no matter how much powder there is on the slopes.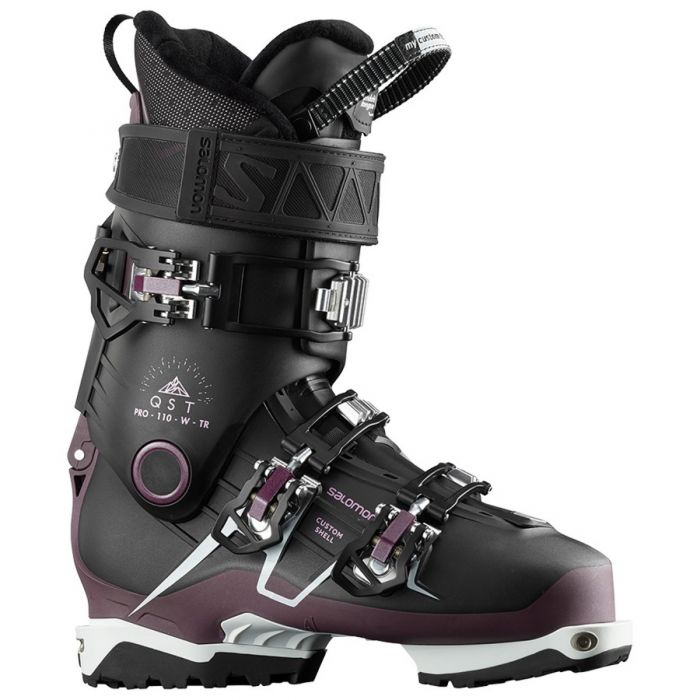 Salomon
Having comfortable and high-performance boots for skiing is what makes the difference between an amazing day on the mountain or a day cut short because your feet are freezing or hurting. The Salomon QST PRO 110 TR W Boots are incredibly light at 1.6kg and incorporate a revolutionary Endofit Tongue design and Custom Shell technology to fit, ski, and walk better than any boot in its class. They also come with tech inserts already integrated for touring binding compatibility and a Twinframe2 design that delivers enhanced rebound and dynamic flex while riding downhill.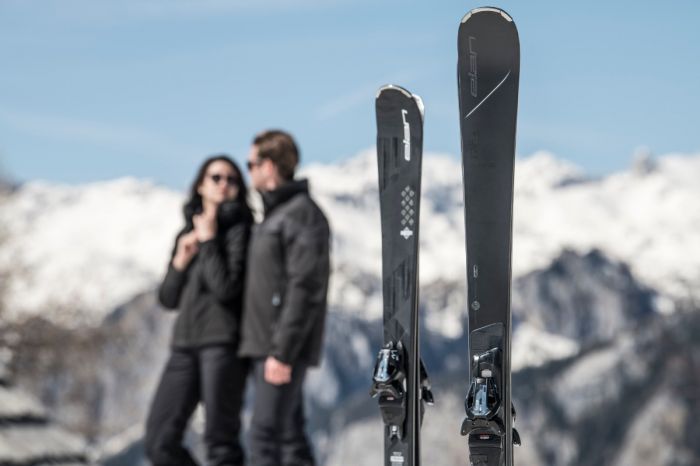 Elan
If you've ever wanted a pair of skis that will not only make you fast but also make you look fashionable, the Elan Delight Black Edition Power Shift Skis are the best choice for you. The Elan Delight Black Edition Power Shift Skis are the perfect combination of style, performance and making a statement on the slopes. Made of carbon reinforced construction, for the perfect performance and timeless design, making them the lightest skis on the market, and embellished with crystals from Swarovski®, these skis are guaranteed to turn heads as you link turns effortlessly all over the mountain.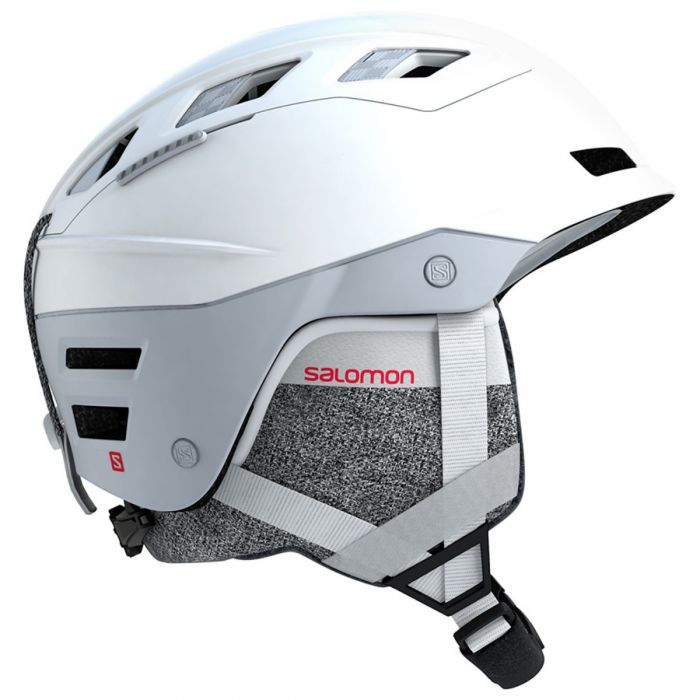 Salomon
Safety is one of the most important things out there, whether you're going down groomed runs, fluffy powder or you've decided to go off-piste and the Salomon QST Charge Women's Helmet is made for exactly this type of adventure, with the double active ventilation and an AdvancedSkin ActiveDry and Merino liner to deliver maximum climate control, day after day. Recently upgraded with the MIPS™ for added rotational forces protection in combination with Salomon's premium EPS4D technology, for superior shock absorption, the Salomon QST Charge Women's Helmet will keep you safe and sound through every twist and turn and even in those unfortunate moments when you find yourself losing your footing and diving right into the snow.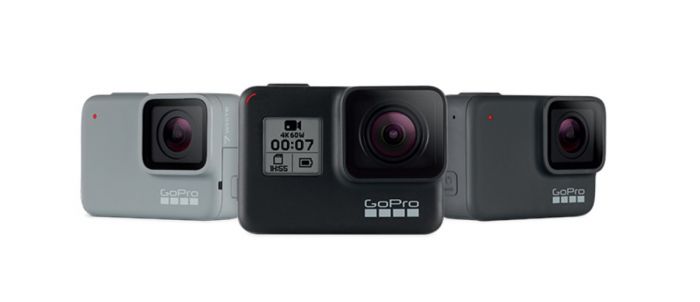 GoPro
Since every great adventure is made even greater when you get to not only relieve it in the comfort of your own home but also share it with friends, what better accessory to add then the GoPro Hero 7 Black. To the naked eye, it may seem like just an ordinary adventure camera, but the Hero 7 Black is far from that. Built to withstand even the harshest of environments, the Hero 7 Black will be the perfect companion on the mountain for when you want to take a photo of the natural wonder, a video of your latest jump or simply preserve memories from your latest adventure. It's rugged and waterproof, yet sleek and compact, making it easy to either wear it or store it in a pocket until you are ready to take the next shot. It features a HyperSmooth video, live streaming and even voice control for those moments when you simply don't want to take your hands out of your gloves. Plus, it automatically makes photos look amazing in any light, with HDR, local tone mapping and noise reduction. You can even do a super smooth, stabilized time-lapse video of your day on the mountain.
With such gear in hand, you are guaranteed to have an amazing time in the mountains no matter what.