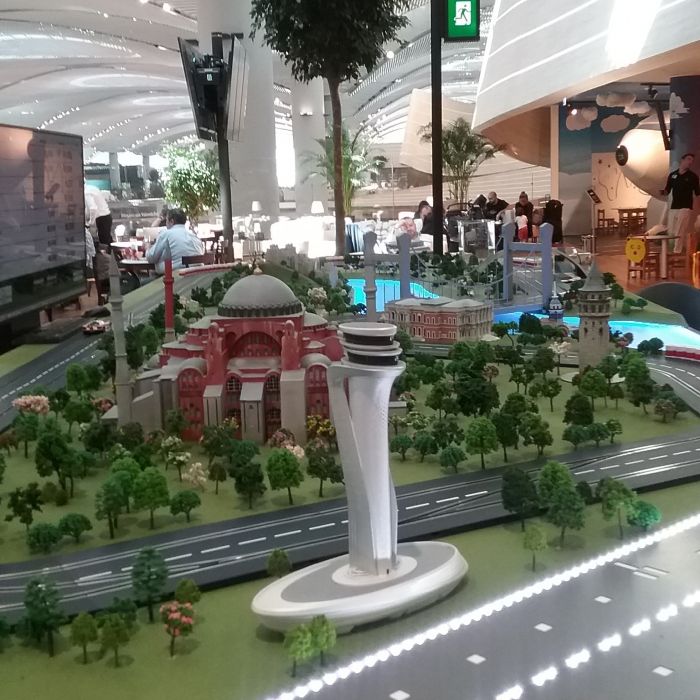 Bijan C Bayne
Istanbul has been a gateway to Europe, Asia and the Middle East for centuries. Istanbul Airport was opened on October 29, 2018 to coincide with the 95th anniversary of the proclamation of the Turkish Republic. Serving as a hub between the USA and Europe (one may flight direct from both New York and D.C. to Istanbul) as well as from Istanbul to the Middle East, the rest of Europe, Central Asia, Africa and North India, it is the busiest airport in the world. Once fully completed, will accommodate 200 million passengers a year, and 90 million by 2021.
Today it houses the fastest growing airport in Europe. It has 143 gates.Turkish Airlines flies to 310 destinations in some 124 countries (within three hours one may connect to more than 120 countries and over 60 capital cities) and its Business Class travelers, Miles & Smiles Elite Plus and Elite, Star Alliance Gold and Corporate Club passengers experience the luxurious amenities the airline affords not only in flight, but in Istanbul Airport's Miles & Smiles Lounge and Business Lounge. Both lounges house 765 guests. The 60,000 square foot Business Lounge boasts 13 private suites with showers, a virtual golf experience, meeting rooms, courtesy clothing ironing service, showers, a library, a children's play area, several banks of large screen tv's, and a seemingly endless food court. The flowing decor and undulating ceilings evoke the breezes of the Aegean Sea.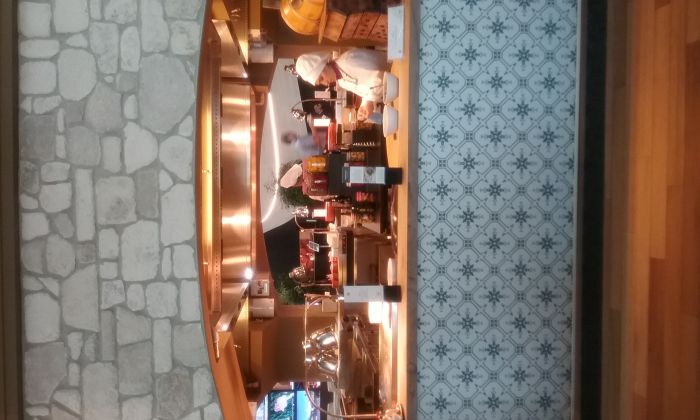 Bijan C Bayne
There is 130 square foot space with 38 works exhibited by 16 artists, from the Istanbul Museum Of Modern Art. The Miles & Smiles Lounge for the Elite members is also more than 60,000 feet, featuring 11 private suites with showers, plush leather couches, international cuisine, massage service, a prayer room, and a golf simulator. A 3-D console gaming experience is forthcoming. Upon checking into either of the lounges, take out your boarding pass. You'll need it at one of several kiosks inside each, which dispenses a slip bearing your WiFi code. Now proceed to the clear, numbered lockers, where you may store your carry on items while you read, dine, relax, change clothes, or catch up online. Or all of the above. About that cuisine- the Business Lounge affords every option from live cooking stations which prepare to your order, breakfasts, fruits and cheeses, deli meats, sumptuous dessert stations, salads, juice and beverage freezers, and traditionally baked Turkish bread. Given these choices, one need hardly venture out into the terminal itself, though depending on one's layover time, one might wish to shop in the 55,000 square meters Duty-Free, which includes 18,000 square meters of elite boutiques, as well as a 3,000 square meter Old Bazaar. Inside the latter, sample dried nuts, gloriously colored textiles, baklava, and Turkish tea or coffee.
Within the massive Duty-Free are mobile payment points, a "Magic Mirror" which allows browsers to preview clothing, jewelry and accessories without actually trying them on and rechargeable smart shopping baskets. Luxury brands? They're all here- Mont Blanc, Michael Kors, Ermenegildo Zegna, Hermes and Salvatore Ferragamo among them. Hungry tourists or business passengers will find selections such as Yo! Sushi, Tadinda Anadolu, Simit Sarayi, Taze Fresh, or Mvnch. Those with lengthy layovers may qualify for lodging at the airport's Yotel. There are other, shorter-term sleeping arrangements depending on availability, and plenty of cots distributed in quiet sections located on airport terraces. This summer, two additional lounges, the Arrival Lounge and the Exclusive Lounge are scheduled to open. A 541-room hotel is slated for December, and in 2020 the Istanbul Metro subway system is expected to connect here, for even more convenience. Ever aiming at industry leadership, Istanbul Airport has planned to consist of offices, residences, hotels, a health center, culture and art buildings, a shopping mall, designer outlets, an EXPO convention center, and meeting and training facilities by 2028. In its uniquely appointed Business Lounge, it is already ahead of the game.