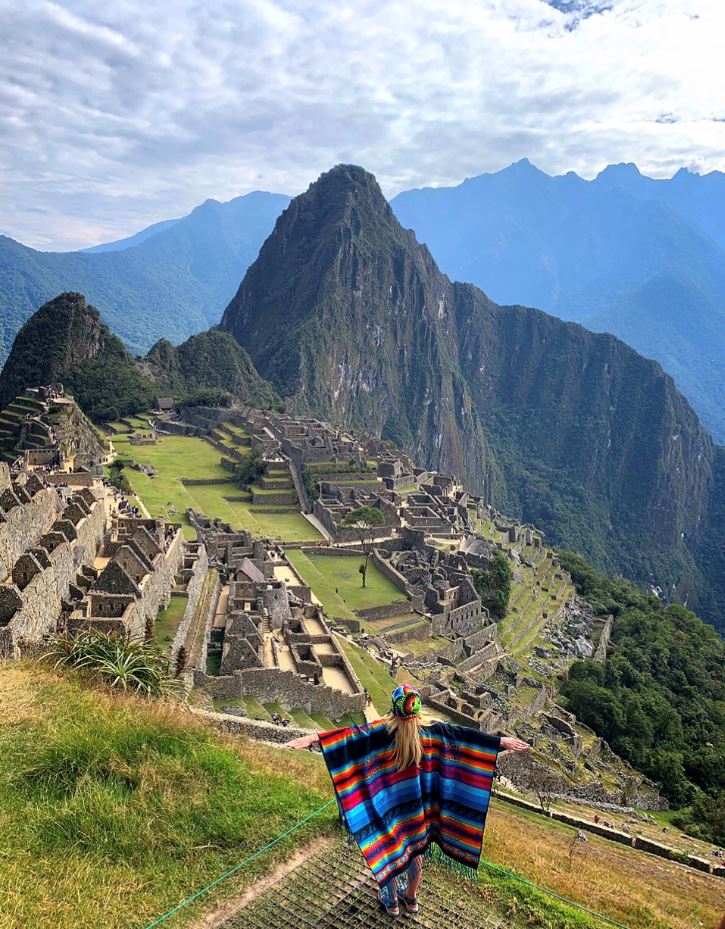 As a luxury explorer I crave places with a personality that satisfy my thirst for travel. I appreciate the personal touches you can only experience when staying at a boutique luxury hotel; embracing its intimate setting that tells a "story within a story" and fully immerse and engage in the regions vibrant culture. It's an idyllic backdrop in creating bespoke, curated experiences and the reason this genre of travel is all I feature on my tv show "Travel Time with Linda".
Home to some of the most majestic and well-preserved archaeological sites in the Americas, Peru ranks as one of the world's top travel hotspots.
I planned for an unforgettable cultural experience and knew we were in good hands exploring the "Heartland of the Incas" with the high-end travel firm Peru Best Tours leading the way.
Our "personality-plus", knowledgeable tour guide Mariluz was phenomenal as we saw this magical South American country through the eyes of a local, who not only shared with us all the must-see tourist sites, we also went off the beaten path to rub elbows along the way with "day-in-the-life" Peruvians.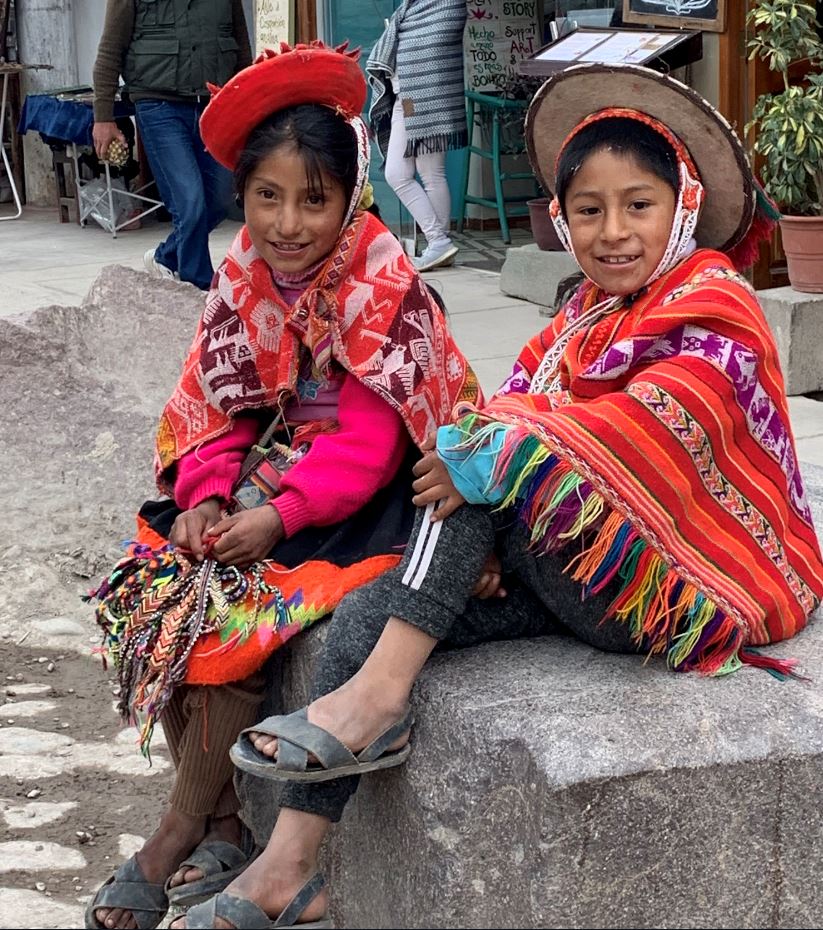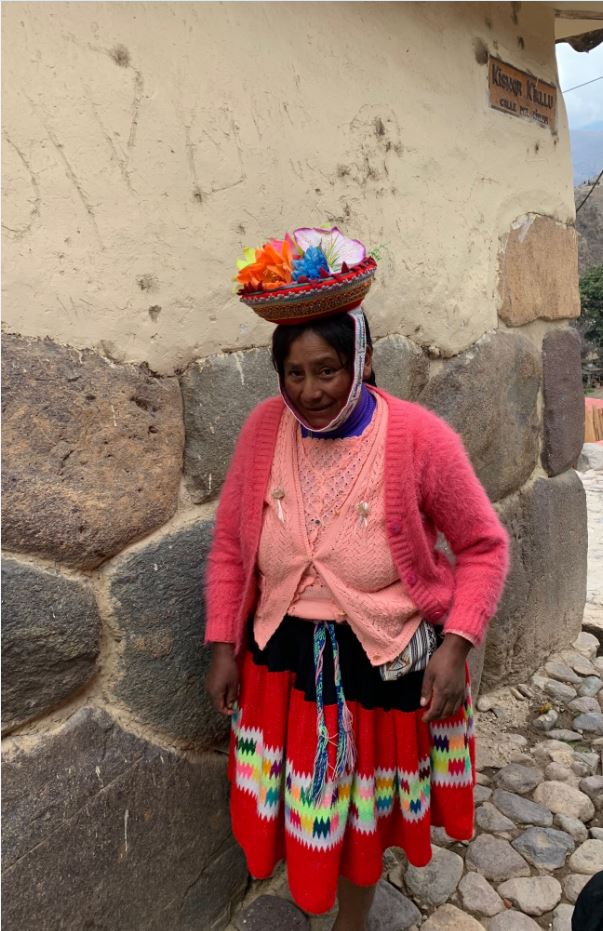 CUSCO
The historical capital of the Inca Empire from the 13th until the 16th century Spanish conquest, the city's indigenous name "Qusqu" means "the navel of the world". Since the Spaniards couldn't pronounce, its name was changed to Cusco and was later declared a World Heritage Site by UNESCO in 1983 with the title "City of Cuzco".
Armed with coca leaves to stave off altitude sickness which I hate to admit plagued us during our entire stay in Cusco, we walked the quaint main plaza's cobblestoned streets of the Plaza de Armas and visited the surrounding ancient archeological spiritual sites while Mariluz provided a running commentary of its wonderful history, traditions and rituals.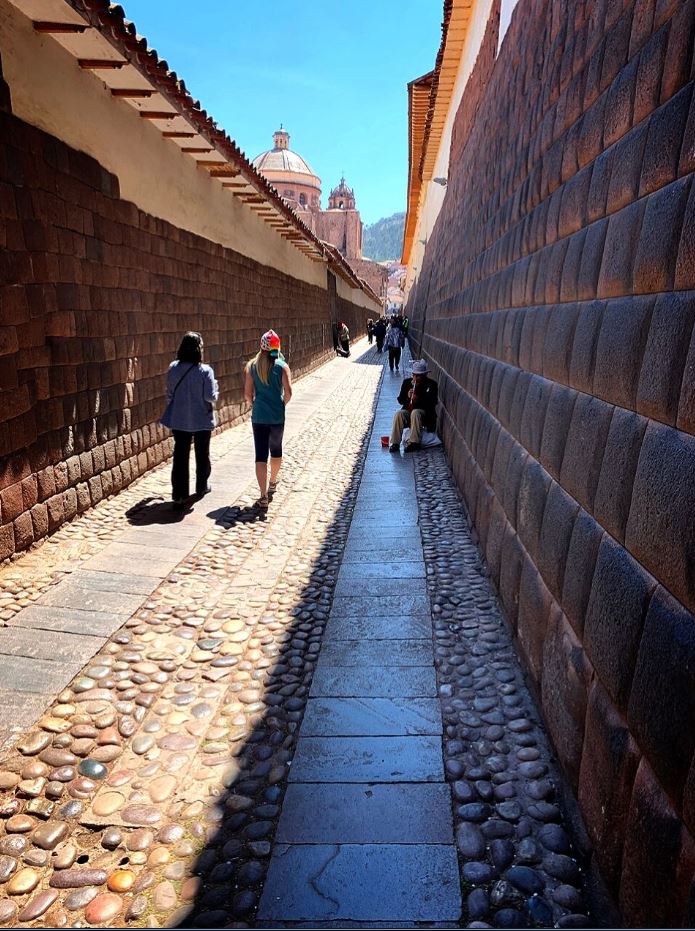 Built close to the Gods along the Inca Trail leading to Machu Picchu we explored Sacsayhuaman which I nicknamed "Sexy Woman", Tambomachay, "the Temple of Water" a source of life in ancient times thanks to its natural spring and Puka Pukara, a site with breathtaking "panoramic views".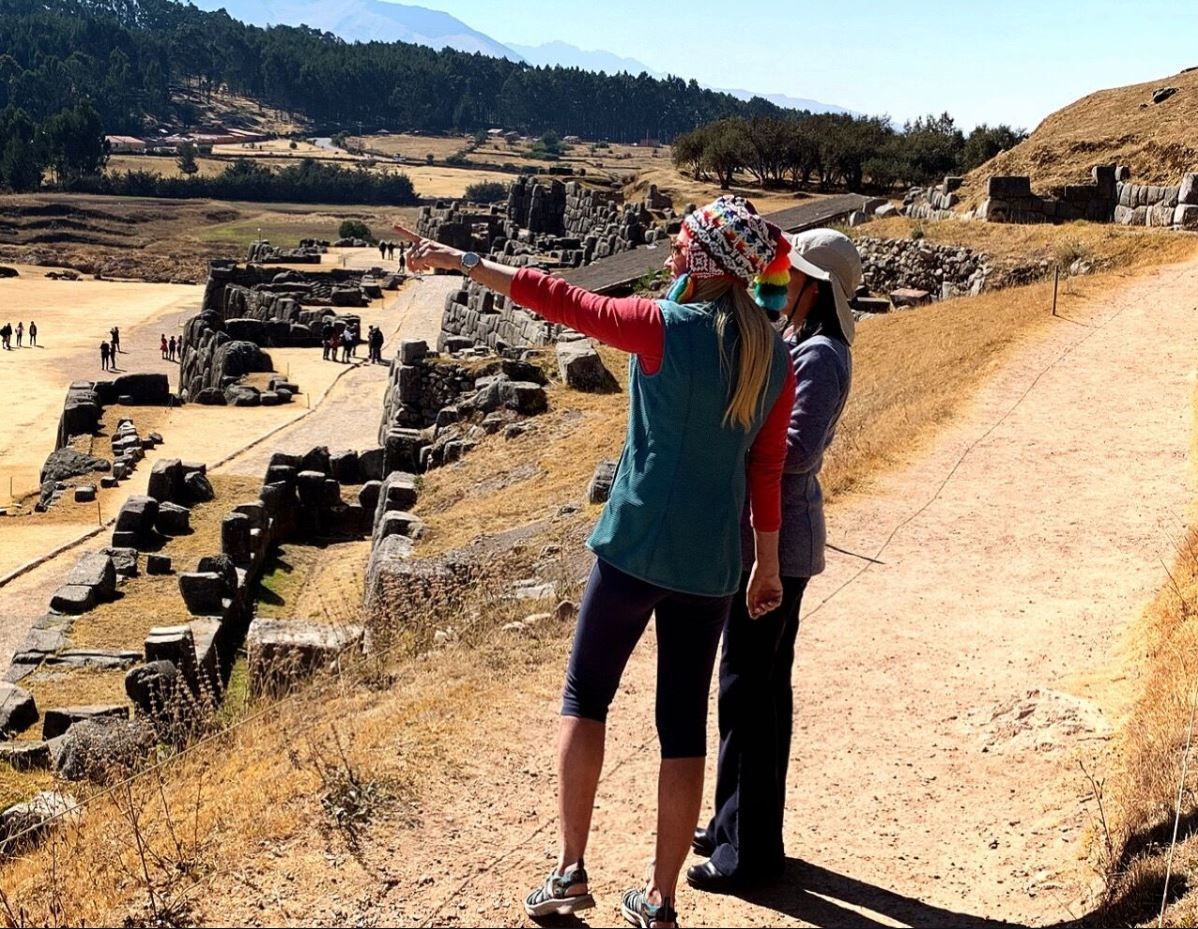 My biggest tour takeaway in Cusco was learning the spiritual importance of the Condor, the Puma and the Snake; The Inca Trilogy.
These 3 creatures symbolically represent three levels; heaven, earth and the world of the dead. The snake represents the lower or underworld; the middle world of earth is represented by the puma; and the heavens are represented by the condor. These sacred animals, the condor included, find themselves not only on ruins but as parts of the Inca's holy cross. Overlooking the breathtaking panoramic views of the City of Cuzco below us, Mariluz whispered to me, "We are in the Puma" and I immediately got chills reflecting on the impossible notion of how this ancient civilization knew it's view from the sky.
After our full day of hiking I was welcomed back at the hotel by the staff at the Aranwa Cusco Boutique Hotel; my 5-star "home-away-from-home" haven that combines the essence of history, luxury and well-being, located in the heart of the Inca city.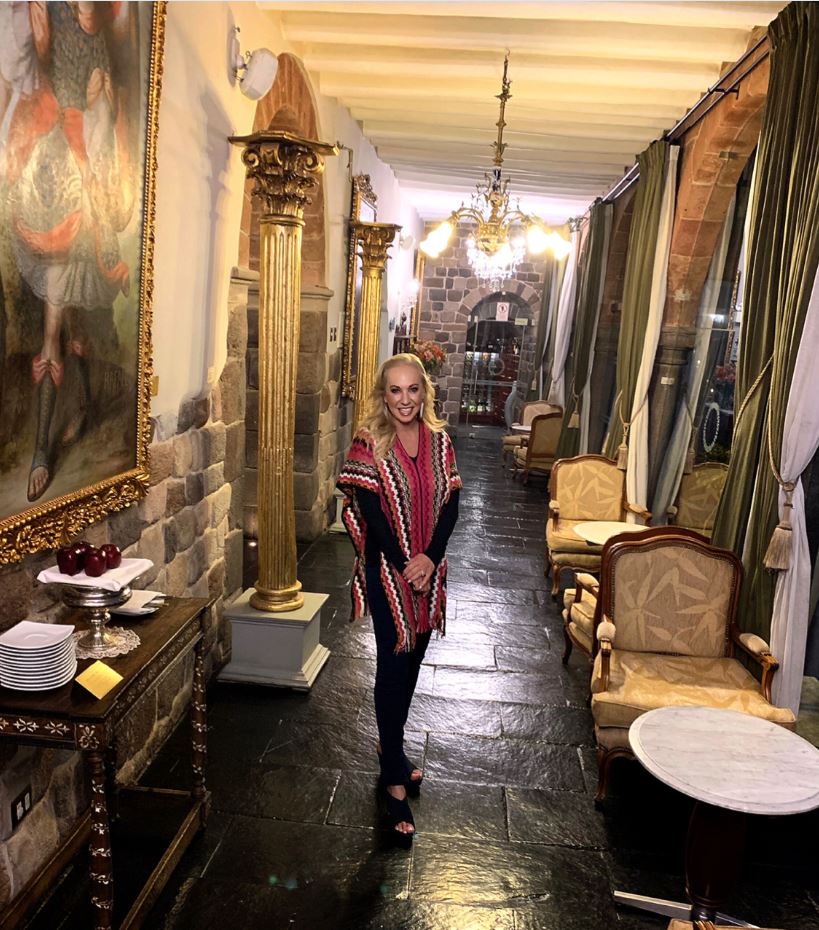 Cusco Boutique is also a beautiful hotel-museum built in an old colonial mansion that has been divided into seven strategic areas, transporting guests to the 16th century. Here they provide small recorders with earphones allowing guests to listen and visualize the history of each artwork;
housing more than 300 pieces of art among paintings of Escuela Cusqueña, sculptures, beautiful colonial furniture, and fine gold and silverware.
Feeling rejuvenated relaxing in my elegant "oxygenated" suite, an added perk staying at this boutique luxury property as oxygen is pumped in for its hotels guests as many including myself experience altitude sickness in Cusco's high climate at 11,200 feet.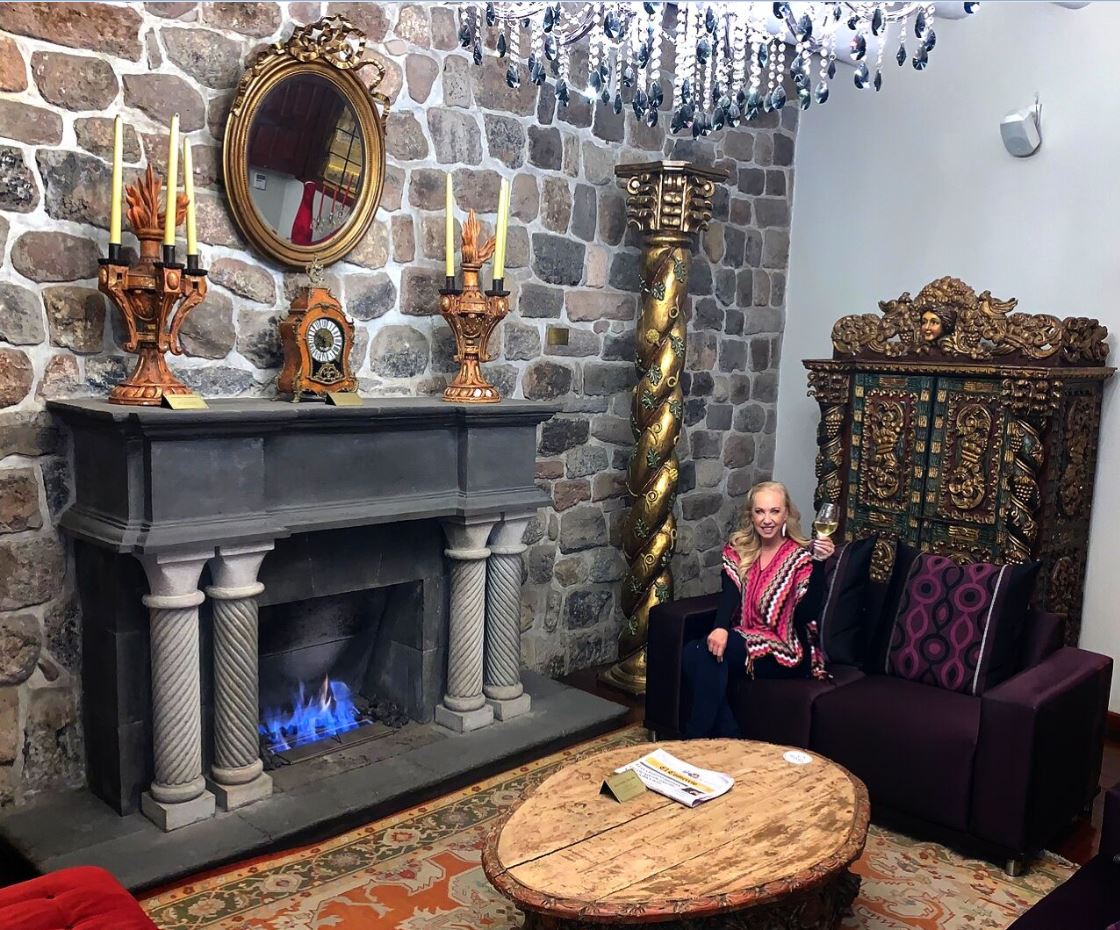 That evening I made my way to the bar for a "Pisco Sour lesson" which is the renowned specialty drink of Peru.
Ordering a Pisco Sour is as common as asking for water here, and this spirit made from distilled grapes can really pack a powerful "Pisco" punch.
Every establishment offers a unique twist to its recipe that involves Pisco, lime juice, simple syrup, and egg white as the final touch to its foamy appeal.
Offered in three varieties- Pisco "Pure" consisting of one kind of grape, Pisco "Acholado" a blend of two or more grape varieties and Pisco "Mosto Verde" a large concentration of grapes.
I sampled several Pisco Sours throughout our travels in Peru--all were delicious and being the lightweight that I am, I got very tipsy drinking just one cocktail…..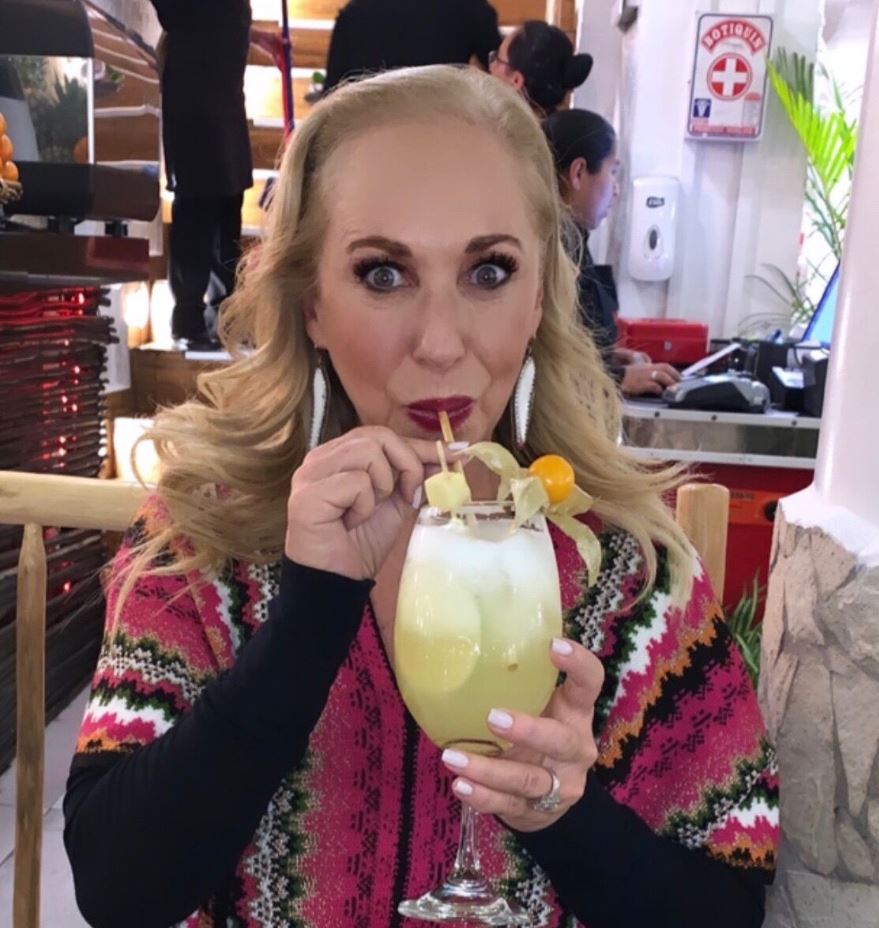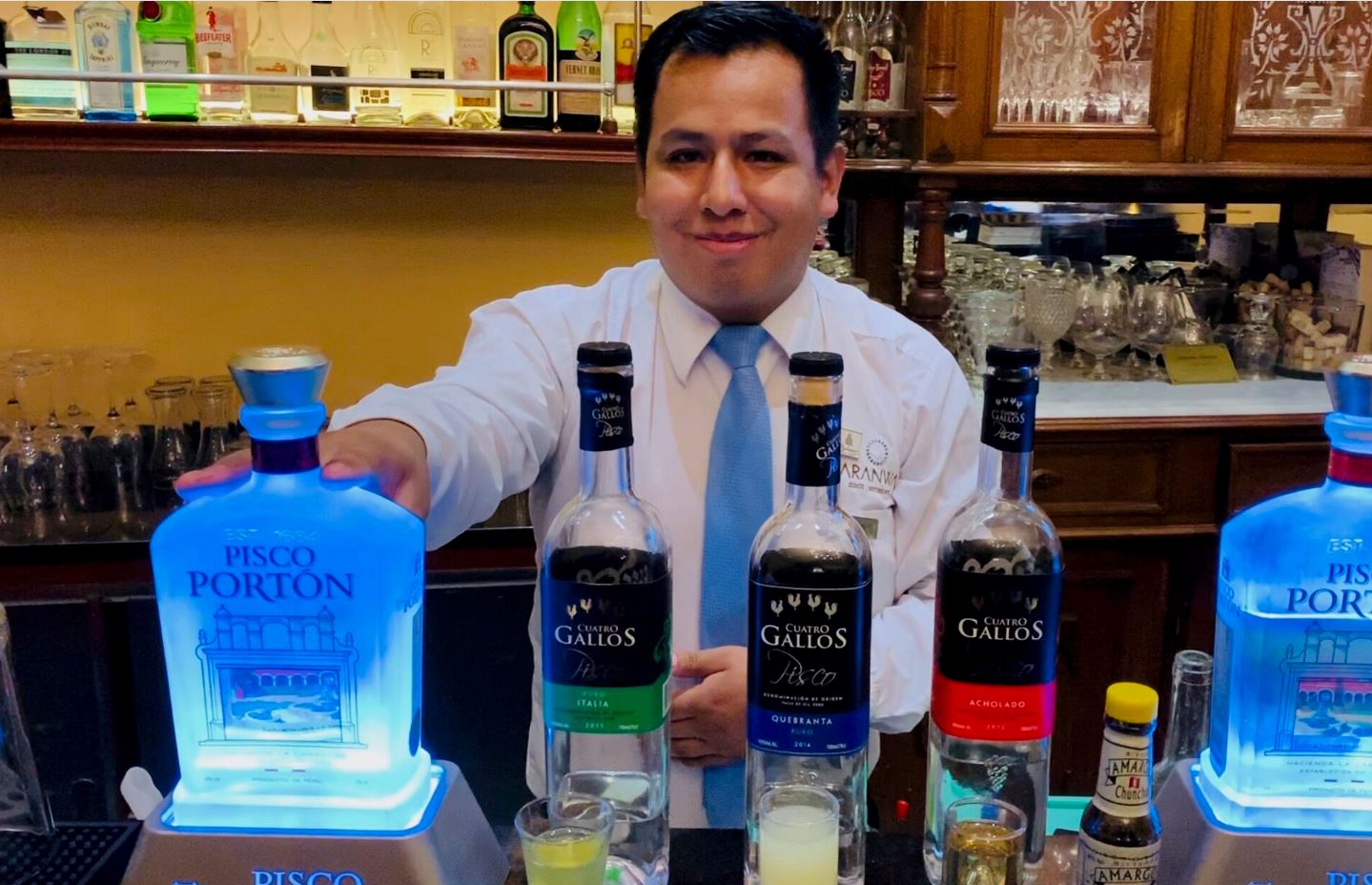 SACRED VALLEY
Leaving Cusco we checked into yet another legendary property, The Aranwa Sacred Valley Hotel & Wellness; Aranwa means "legend" in Quechua, which is a word quite fitting that captures its history, myth, charm and natural beauty.
Located along the Vilcanota riverbank on the lands of an old 17th-century colonial hacienda, the property's wellness center and spa was calling my name to enjoy during our stay.
The next morning I left our gorgeous sprawling suite with giant jacuzzi bath, said goodbye to Thomas the property's resident Alpaca and we were off to begin our Sacred Valley or "Valle Sagrado" private tour with Mariluz at Best Peru Tours.
This region in Peru's Andean highlands, along with the nearby town of Cusco and the ancient city of Machu Picchu form the heart of the Inca Empire and I was excited to visit the nearby Inca Fortress and Citadel of Ollantaytambo.
It was such a treat hiking the archeological ruins with Mariluz as she shared so much incredible detail during each tour about the Inca culture.
One interesting fact was learning how the ancient Andeans buried their dead. Their belief so strong in the afterlife, the Inca's placed their loved ones in the fetal position with a fresh set of clothing nearby to come back into the world reborn and fully prepared to do so.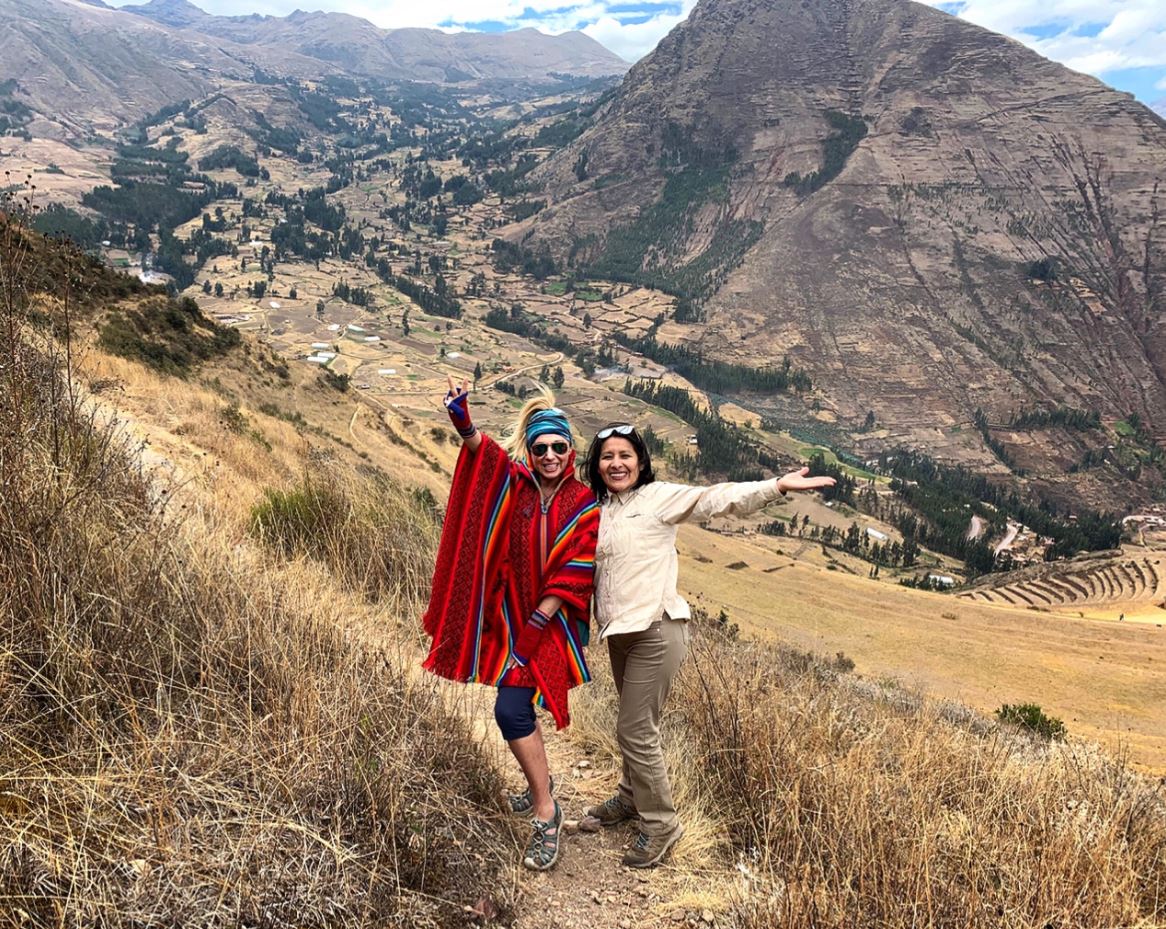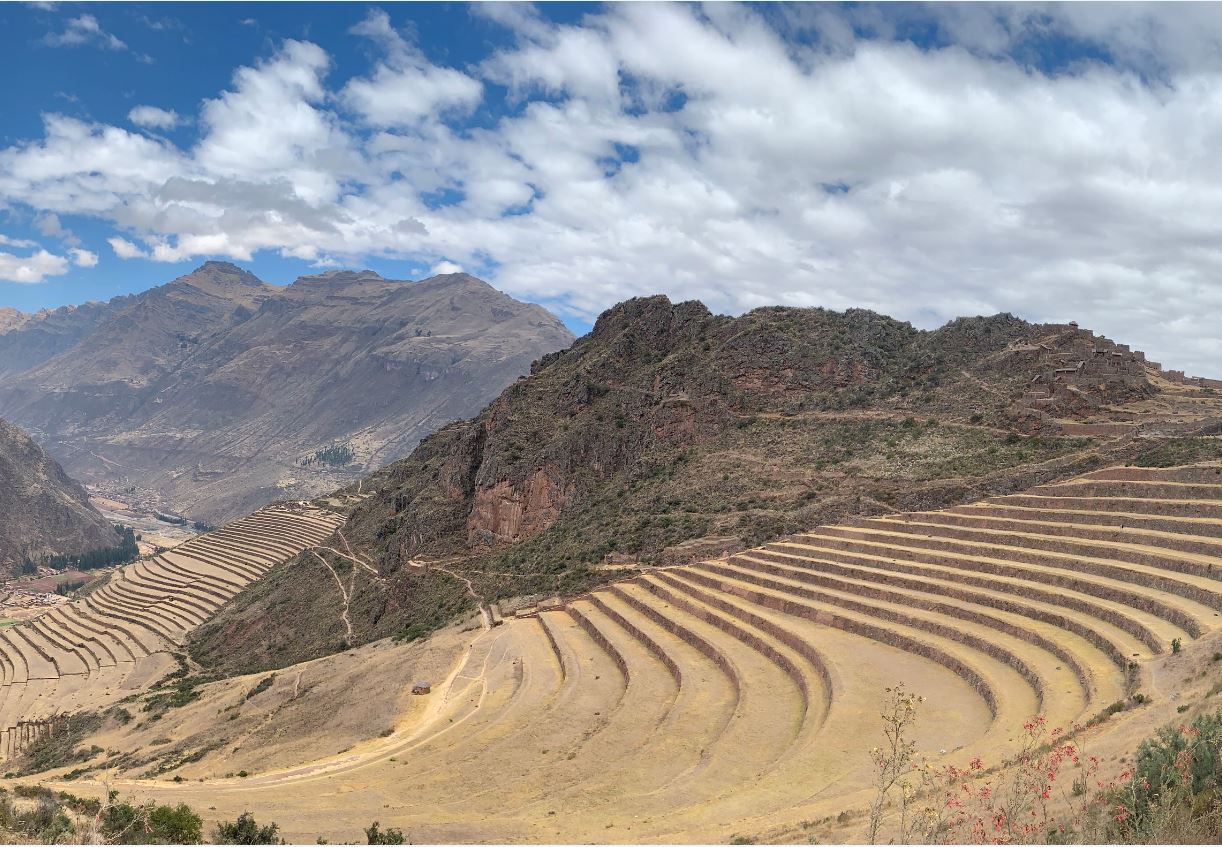 Since Shopping Is My Cardio I was ecstatic a little retail therapy was on the agenda exploring the picturesque Indian Pisac Market. It was immediate sensory overload purveying the colorful scene from the moment I stepped out of the van.
Shopping the local goods while nibbling on delicious Andean corn on-the-cob with its giant-sized kernels called "Choclo" I thought nothing could top this experience until I came across a crystal pendant that stopped me in my tracks.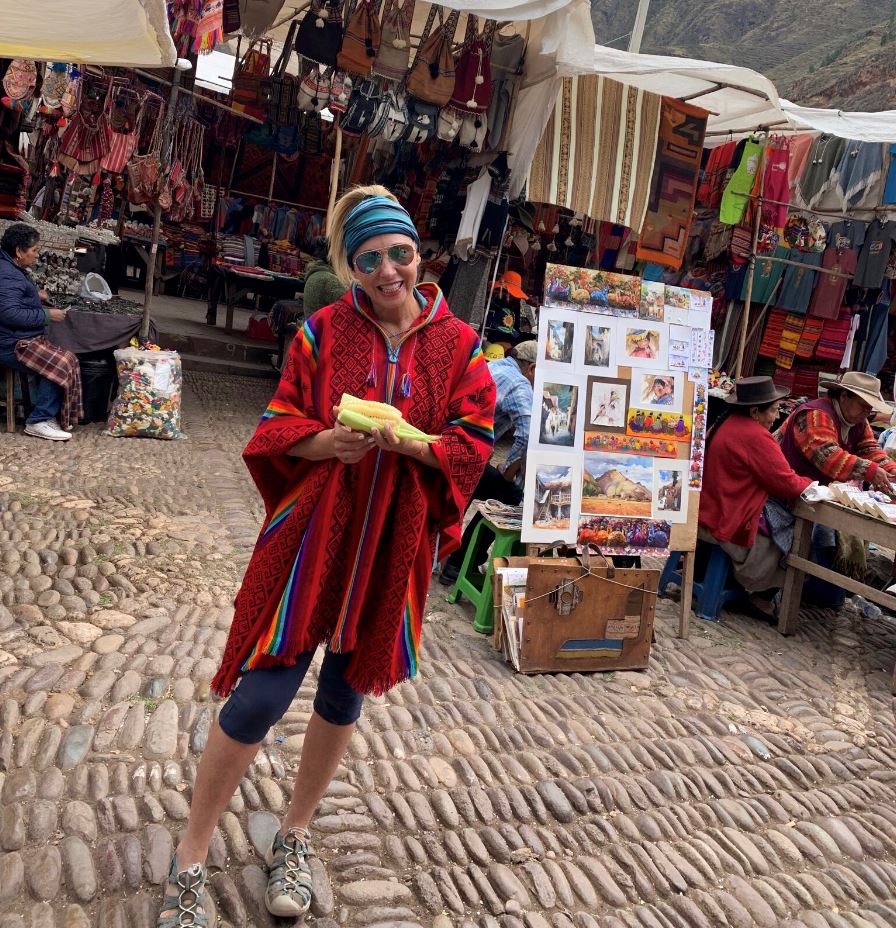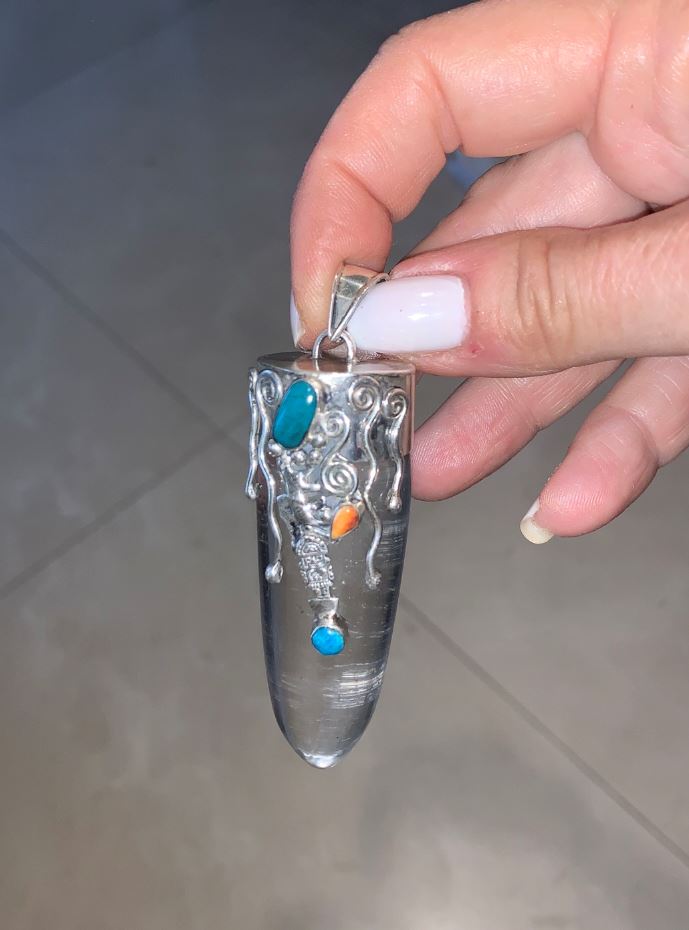 The energy resonating from this horn-shaped crystal so mesmerizing it drew me in, captivated with its small encrusted turquoise and coral gemstones delicately inlaid with ornate silver. I had never seen anything like it before---- I had to have it.
Although known as a dealmaker's paradise, unfortunately bartering was not an option with the shopkeeper as I didn't display the much needed "poker face" required for bargaining. Still, I felt the winner as I walked away with my prized possession, I was beyond satisfied with my purchase fulfilling my intense desire to become the crystal's new owner.
Back at the hotel I was intrigued to try the Andean exclusive "Mystical Massage and Ritual spa service at Aranwa's Unno Spa.
In a nod to their ancestors, this service reflects the importance of ritual offering sacrifices to the Gods; an ancient invocation to the Gods of the Apu (mountain) and the Pachamama (Mother Earth) gives thanks to the spirits of health, energy and love.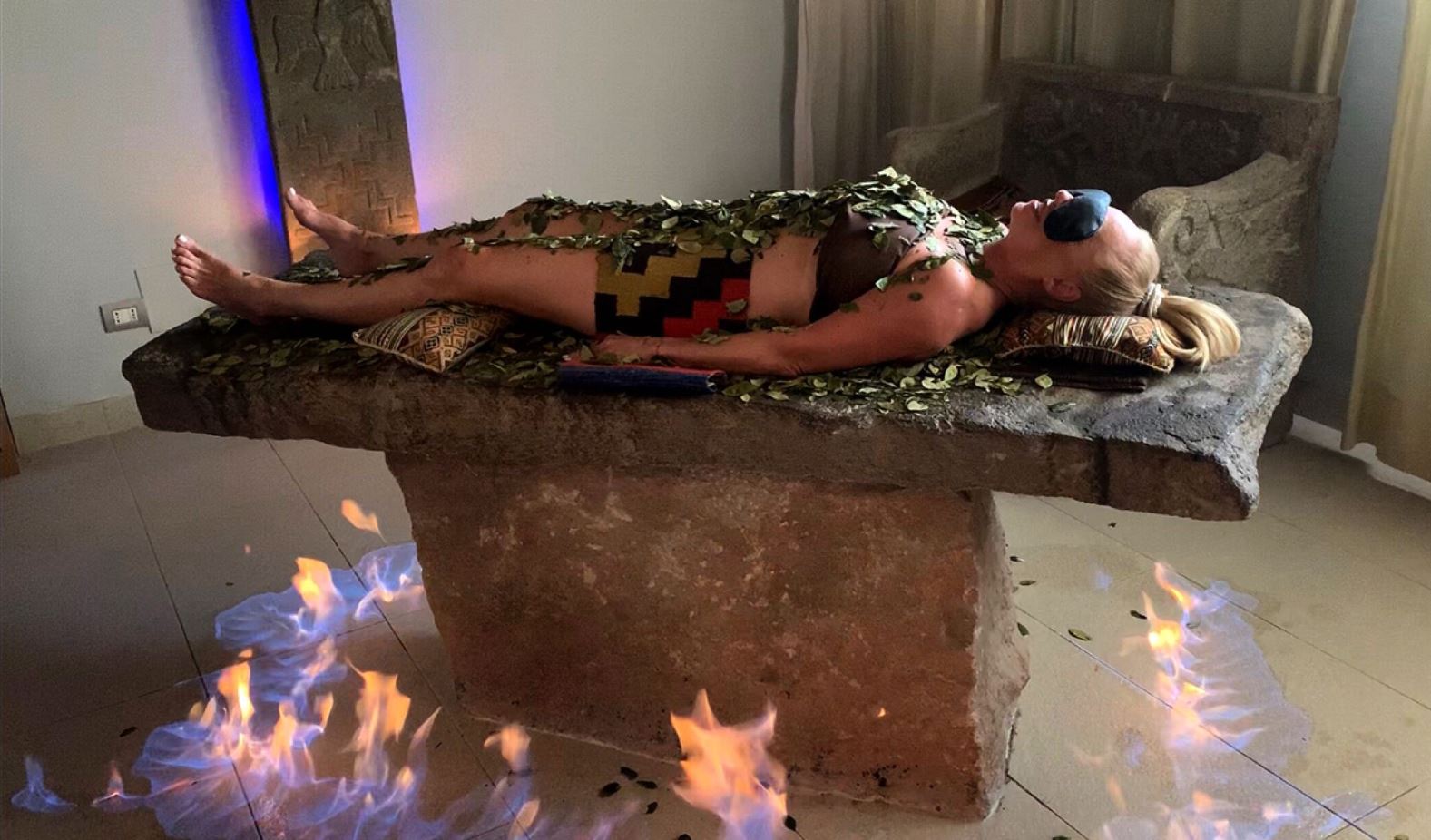 Performed in "Quechua", the first language of the Inca's, I resembled "Roast Beef a la Linda" after my massage when a female Shaman entered to place coca leaves on and around me and lit a fire surrounding me. A prayer followed which I later found out was directed to my daughter….
How they knew I had a daughter I do not know, and even more ironic the fact she's been plagued recently with health issues, I found the timing eerily remarkable.
Here is the translation, each of the three prayers chanted by the shaman, interspersed with the blow of a loud shofar:
APU SALCCANTAY
To your daughter Cooper, bring health and heal all her ills she may have, so forever be happy.
APU MACHU PICCHU
To your daughter Cooper, transmit the strong energy you have so she can always be good (keep forward) at her work and be full of success.
APU PITUSIRAY Y SAWUASIRAY
To your daughter Cooper, let her always be surrounded by love and happiness in her heart, be always close to home and to all the ones that love her.
Considering the circumstances, it was a truly mind-blowing experience.
To my daughter Teal…. May the Inca Gods watch over you in good health and bless you with a speedy recovery for your upcoming surgery next month. �™ï¿½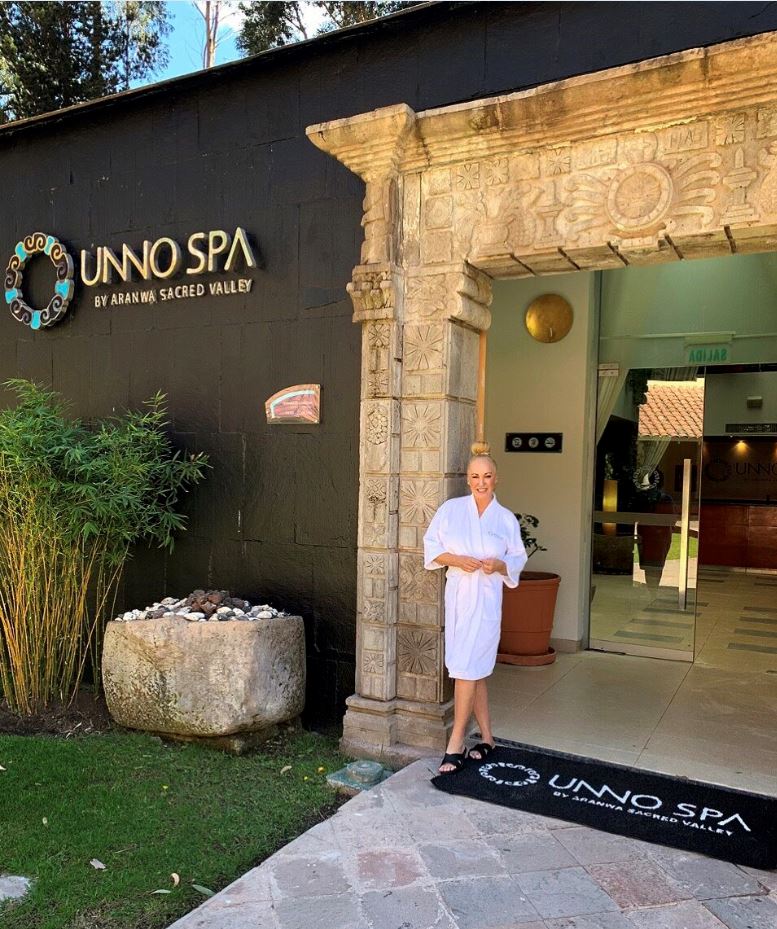 MAGICAL MACHU PICCHU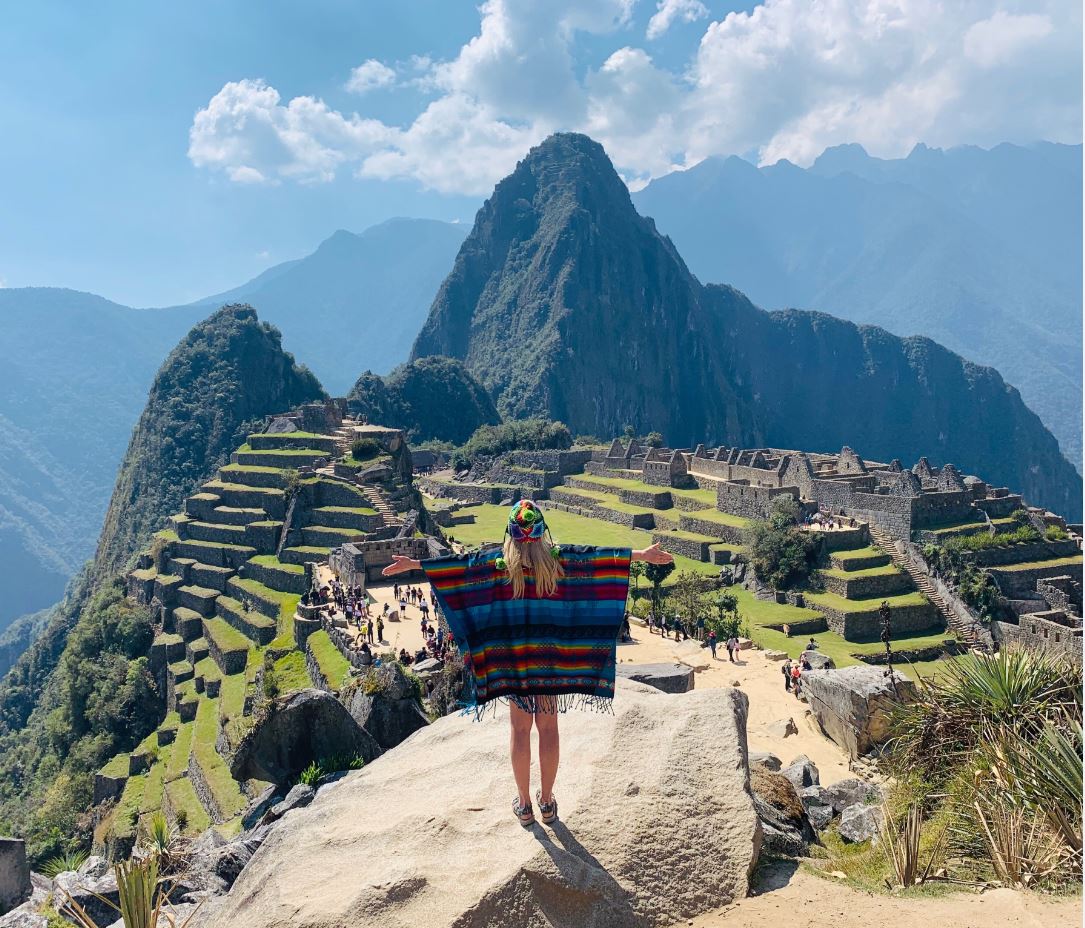 The next time I got the chills was upon arrival to Machu Picchu our Shaman announced, "We are in the Condor now, ready to take flight"—
Machu Picchu is the country's historic crown jewel in the Inca trilogy and one of the New World's Seven Wonders, so making it our grand finale on our bucket-list journey through Peru seemed apropos.
The magic of Machu Picchu was made even more special staying at The Sumaq Hotel and experiencing its five-star personalized luxury touches. Their warm Peruvian hospitality was felt from the moment of our arrival with welcome drinks and bite size treats at check-in and special thank you note waiting upon entering our Deluxe Andean Suite with its stunning view of the river below.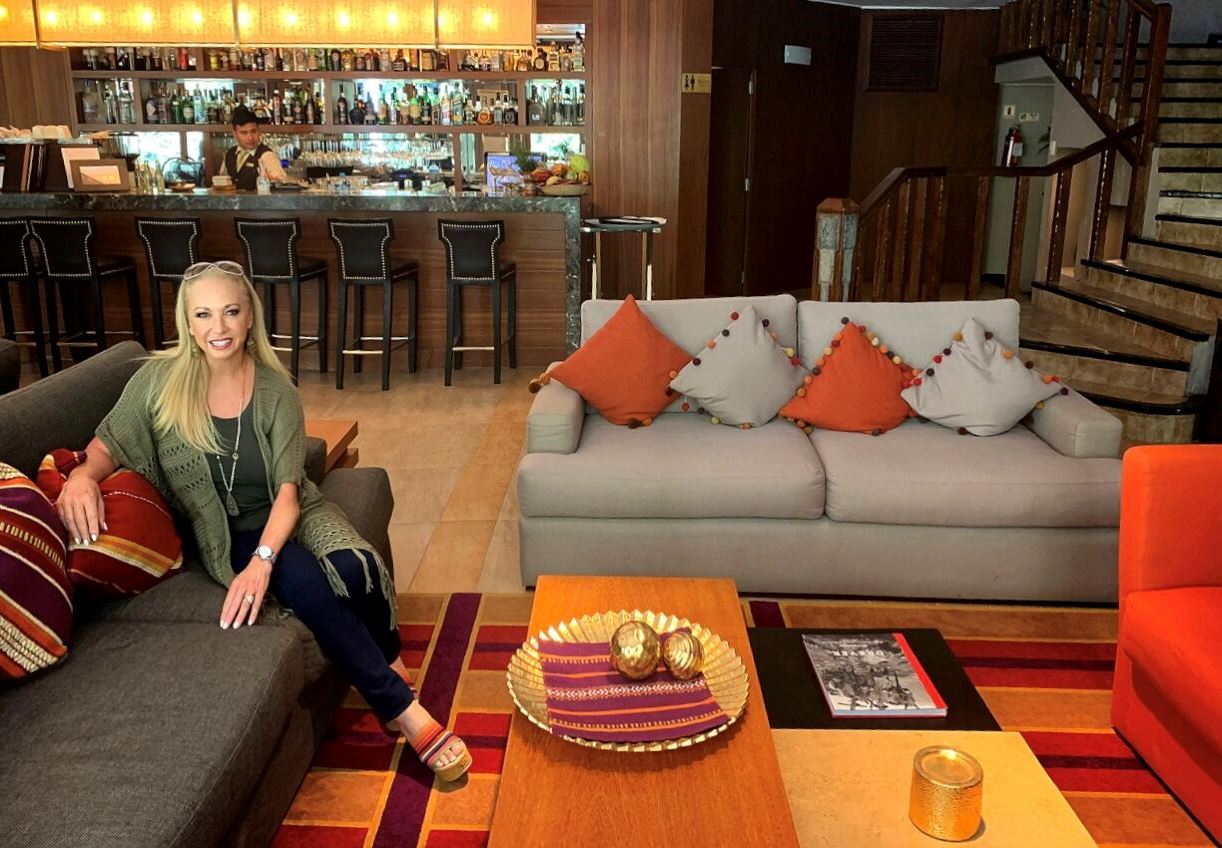 We woke up early next morning excited to embark on this epic excursion with the Sumaq's in-house Shaman Daniel and tour guide Joel to visit the Lost City of the Incas. It is believed that long ago, Machu Picchu only welcomed people from its elite of the empire into this holy city of the Incas so before we began our trek, Daniel led us in making an offering of coca leaves to Mother Earth "Pachamama", asking permission to hike Machu Picchu and to give thanks for healing and abundance.
This offering to Mother Earth connects us to her spirit power through our head, heart and navel. Dropping oil onto the palms of our hands, he instructed to rub them together and "Breath in deeply to see Machu Picchu in 3D"…
Of course, I chalked it up to theatrics since I didn't feel any differently as we began our moderately hard hike up to the Sun Gate -"Intipunku" .
Taking photos along the way we made it to the top in just over 2 hours rewarding ourselves with its stunning views and breathing in its magical aura.
Located 2,745 meters above sea level in ancient times Intipunku was once the main fortress entrance to the Sacred Inca City. Because of its location on a ridge southeast of Machu Picchu, the rising sun would pass through the Sun Gate each year on the summer solstice and for this reason it's dedicated to the Sun God.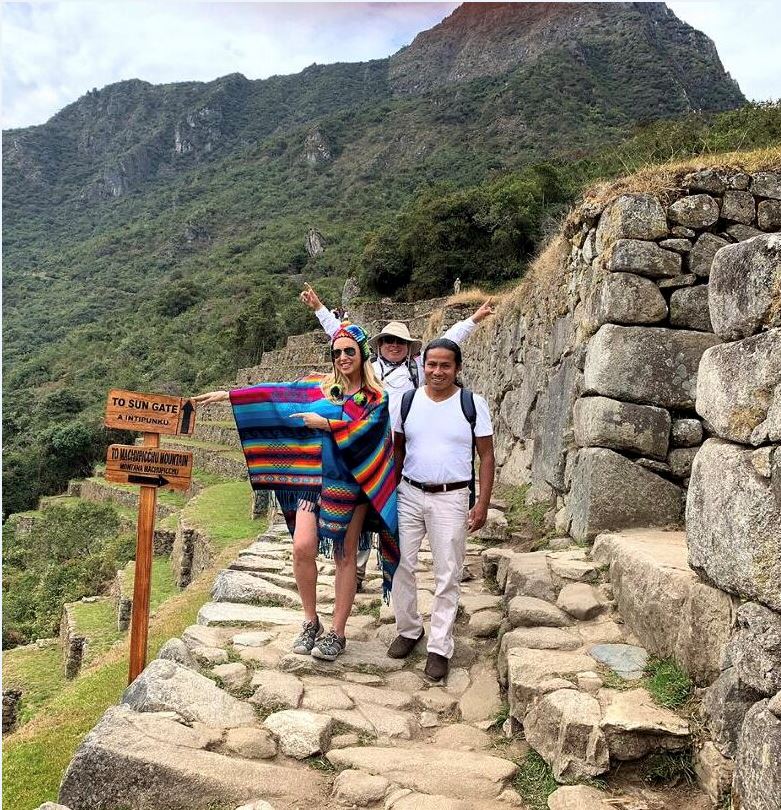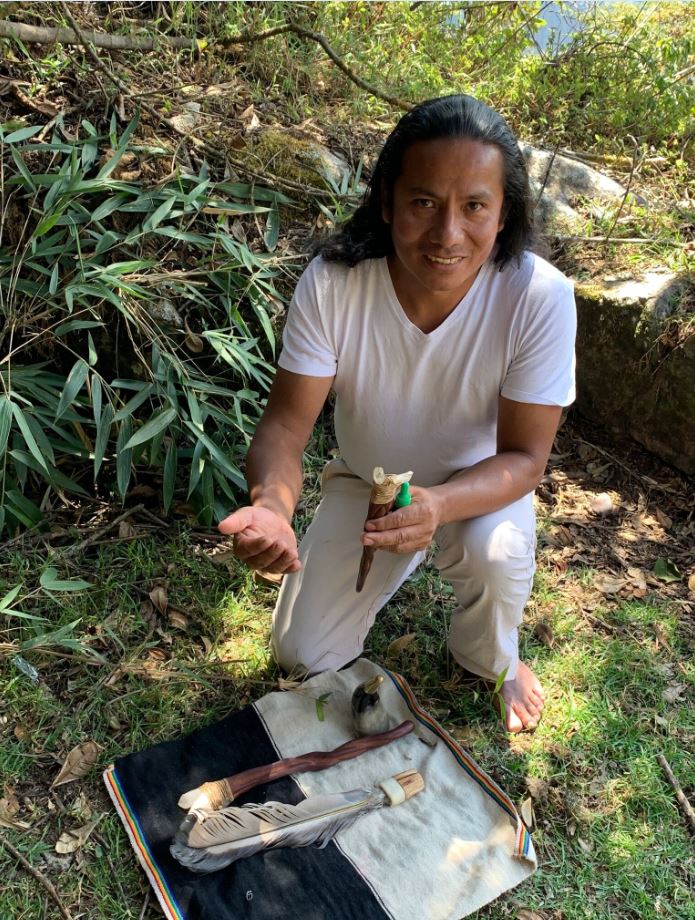 As we made our way back down the pathway retracing our steps from hiking Sun Gate I was on a "natural high" and felt nothing could surpass my expectations any further, but I was proved wrong. Our Shaman Daniel led us to a small shaded alcove for a private ritual to remove any negative energy and spiritually cleansed our pathway for renewal and abundance.
He then surprised us even further after feeling how connected my husband and I are, by performing an impromptu Andean Wedding renewing our wedding vows, a notion I had actually considered for our upcoming 30th wedding anniversary. It was beyond special and I marveled at how he had read my mind! ….. I felt positively recharged from the experience.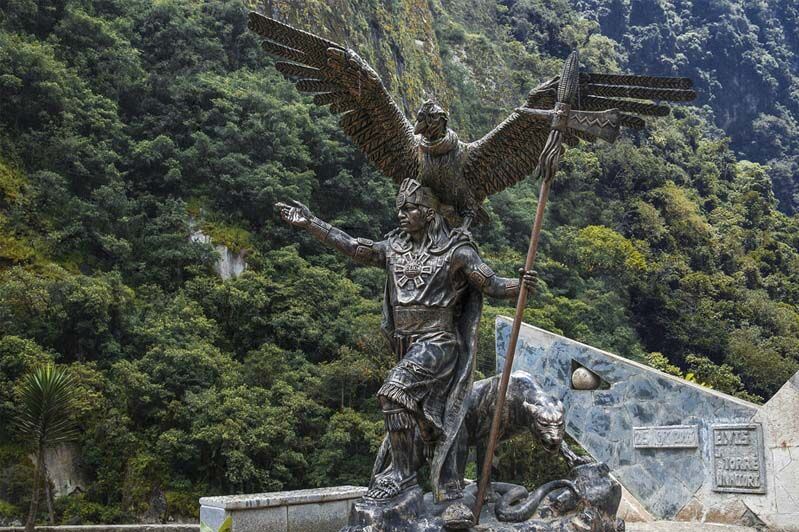 Afterward, we made our way inside to the iconic Citadel, weaving our way through the intricate maze of houses and retracing the steps of the Incas ancestors. I reflected back on my newfound knowledge of ancient Andean mythology and asked our Shaman, "In the Inca Trilogy, if Cusco is the Puma and Machu Picchu is the Condor then where is the Snake located"?
He turned to me and softly replied, "The snake is the serpent in the underworld, so when people leave this Earthly world they go to the dimension of the dead; the Snake is located directly underneath us.
More chills… because from the moment I stepped foot onto its pathway, I felt a deep connection to the ancestors of this remarkable historical archeological site which magnified tenfold as soon as the wise words left his mouth.
Standing at the abyss on this great mountain in the most well-preserved site of the Andean region, I felt a powerful strength from its Sacred City that touched me to my core.
I gave a silent prayer of thanks and gratitude, acknowledging how this trip of a lifetime will always hold a special place in my heart and what a perfect way to end our journey at its holy Sanctuary, deep in the Heart of the Inca Empire.