Photo Credit: Trump National Golf Club, Washington D.C.
When it comes to enjoying the perfect game of golf, the course isn't all the matters. The clubhouse matters just as much, and that's because it's the gateway to the course itself. As the central hub of the course, the clubhouse is where you first head upon arrival. It's where you generally find the pro shop, where you grab a bite to eat, and where you compare scores with friends. So, to celebrate the importance of a well-designed clubhouse, we've rounded up our favorite 12 from around the United States, from the ultra-modern to the traditional.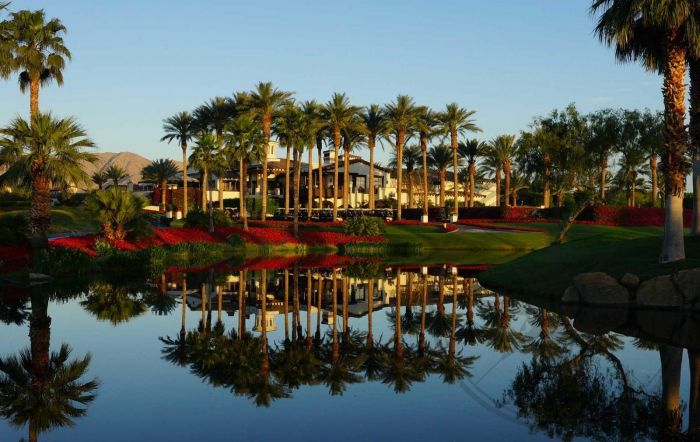 Photo Courtesy of The Hideaway Golf Club
Found in the Southern California desert, the 51,000-square-foot clubhouse is in the Hideaway residential community in La Quinta, California, which also includes villas, bungalows, custom residences, and lots. The clubhouse has its own full-service spa, a massive wine cellar, and areas dedicated to socialization with some wine and cheese in hand.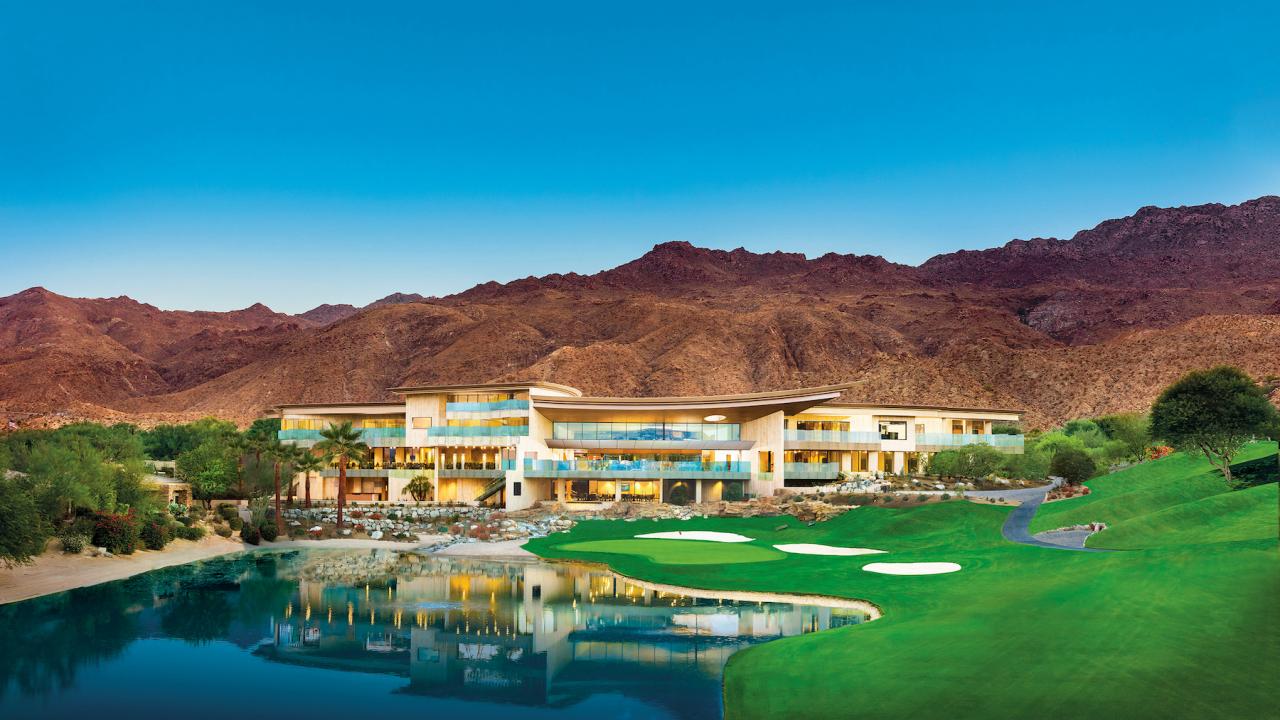 Photo Courtesy of Bighorn Golf Club
Bighorn
Palm Desert, California
We didn't intend on having two clubhouses from the same state on the list, but the 80,000-square-foot Bighorn clubhouse cannot be ignored. Designed by Swaback Partners, the modern building is finished in earthy materials like limestone and travertine that make it blend in perfectly with its desert surroundings. Plus, it features four penthouses. Not too shabby. 
 

Photo Courtesy of Streamsong Resort
Streamsong
Bowling Green, Florida
Designed by Alberto Alfonso of Alfonso Architects, the wood-paneled Streamsong Clubhouse sits in the middle of sand dunes on the 19th hole, making for a dramatic landscape. It also has 12 guest rooms, 4,500 square feet of conference space, a golf shop, an outdoor terrace that overlooks a lake and the golf course, and a steakhouse.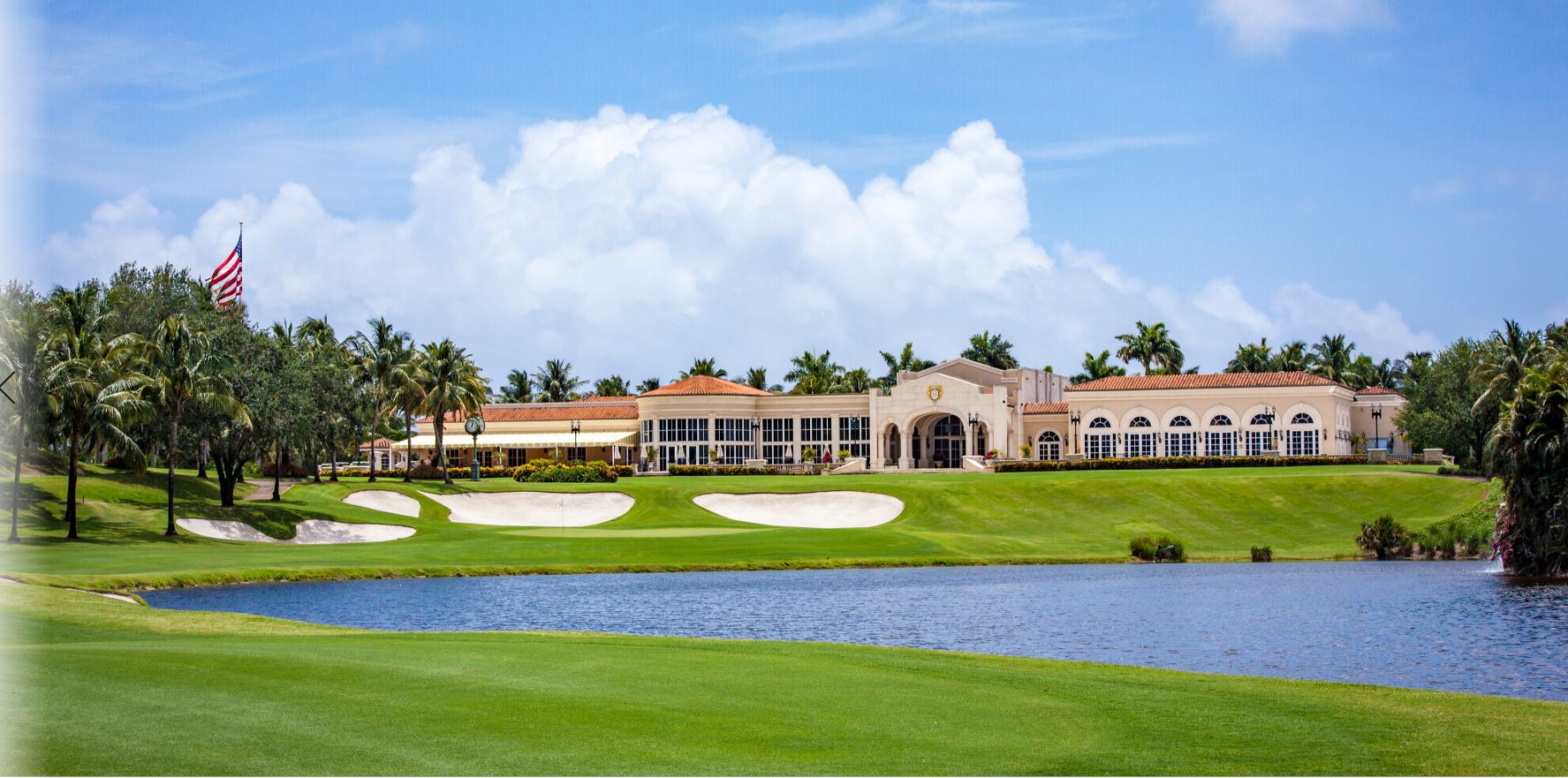 Trump International West Palm Beach
Trump International has maintained its status as one of the most sought after private clubs in the country. Every aspect of the property is immaculate. Off the course, members enjoy world-class dining and special events inside the magnificent Mediterranean-style clubhouse.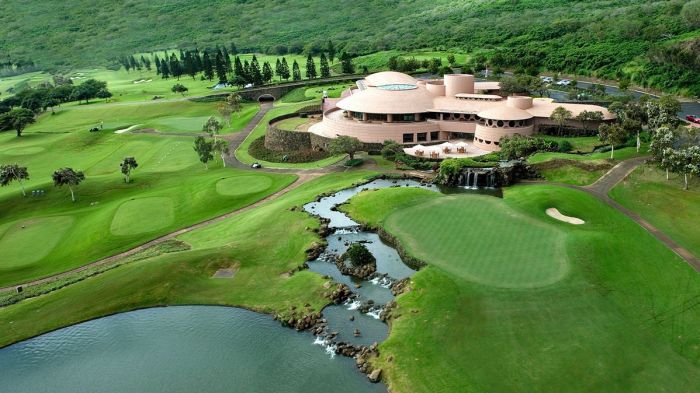 Photo Courtesy of King Kamehameha Golf Club
As Maui's premier private golf club, the 74,000-square-foot King Kamehameha Golf Club was named to honor the greatest king in the history of the Hawaiian Islands. Designed by Frank Lloyd Wright, it can be found at 750 feet above sea level and because of its unique position, guests not only have bi-coastal views, they also get to gaze out at Haleakala, the East Maui Volcano.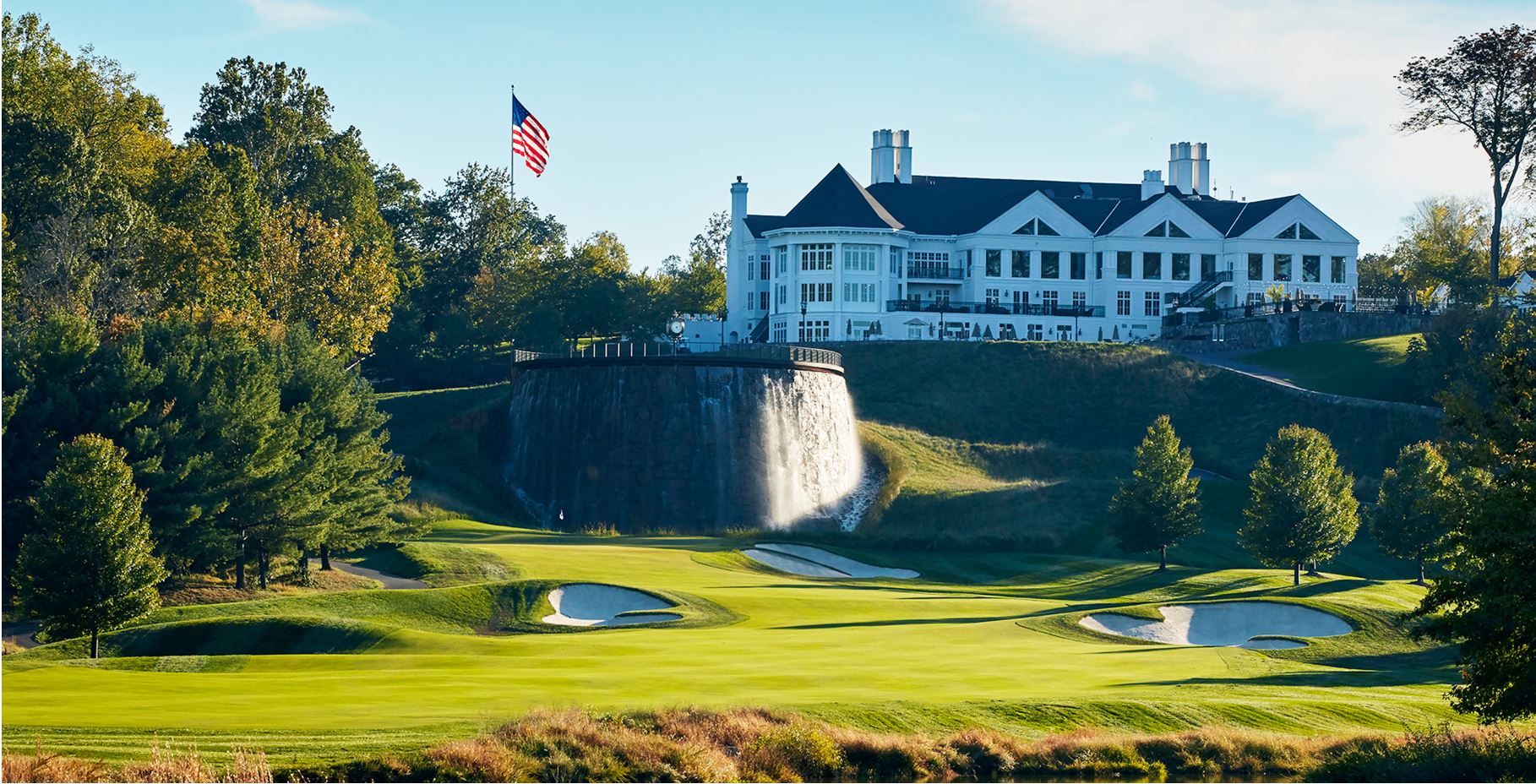 Trump National Golf Club, Washington D.C.
Mere minutes away from the nation's capital sits this magnificent 36-hole private club in northern Virginia that's home to two compelling 18-hole layouts. A sumptuous 50,000-square-foot clubhouse, perfect for special occasions with its breathtaking views of the Potomac River.
Photo Courtesy of Baltusrol Golf Club
If you want to feel like you're in a British manor, Baltusrol's Clubhouse is the one for you. Originally converted from an old farmhouse in 1895, the clubhouse has a storied history and is now considered a national landmark.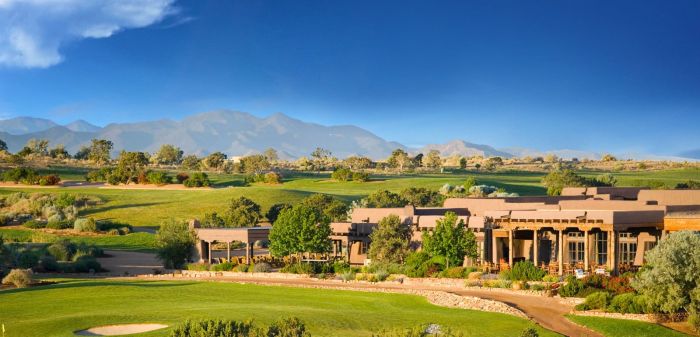 Photo Courtesy of The Club at Las Campanas
Sitting in the high desert of New Mexico, the Club at Las Campanas offers guests a lot more than just gorgeous mountain views. The clubhouse also boasts a 19-acre Practice Facility with a large driving range and putting area, a bunker facility, chipping greens, and a Performance Center.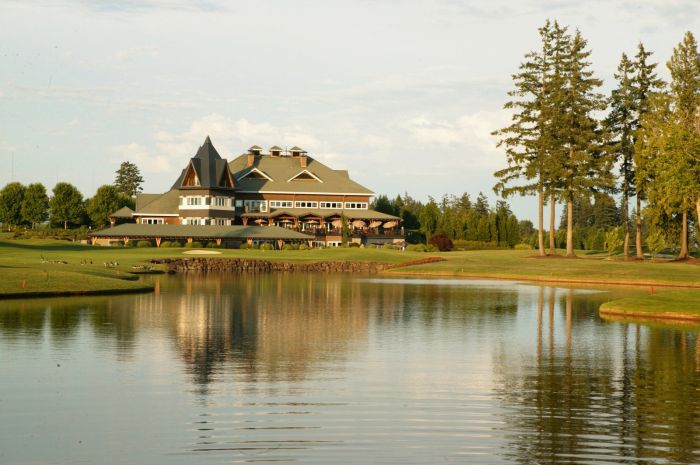 Photo Courtesy of The Reserve Vineyards and Golf Club
The 40,000-square-foot Reserve Golf Club in Aloha, Oregon is the focal point of the 350-acre property, with its chateau-like design that blends old fashioned decor with modern touches.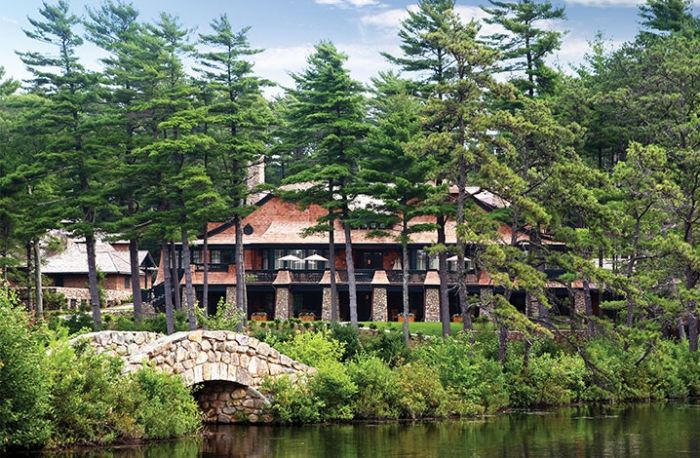 Photo Courtesy of Old Sandwich Golf Club
The 19,000-square-foot Old Sandwich Golf Club might look like a rustic mountain lodge that was built in the 1800s, but it was actually built in 2004.Taking design inspiration from the buildings built on the land when it was a private estate, it's found in a historic area on the oldest unpaved continuously operated road in the United States.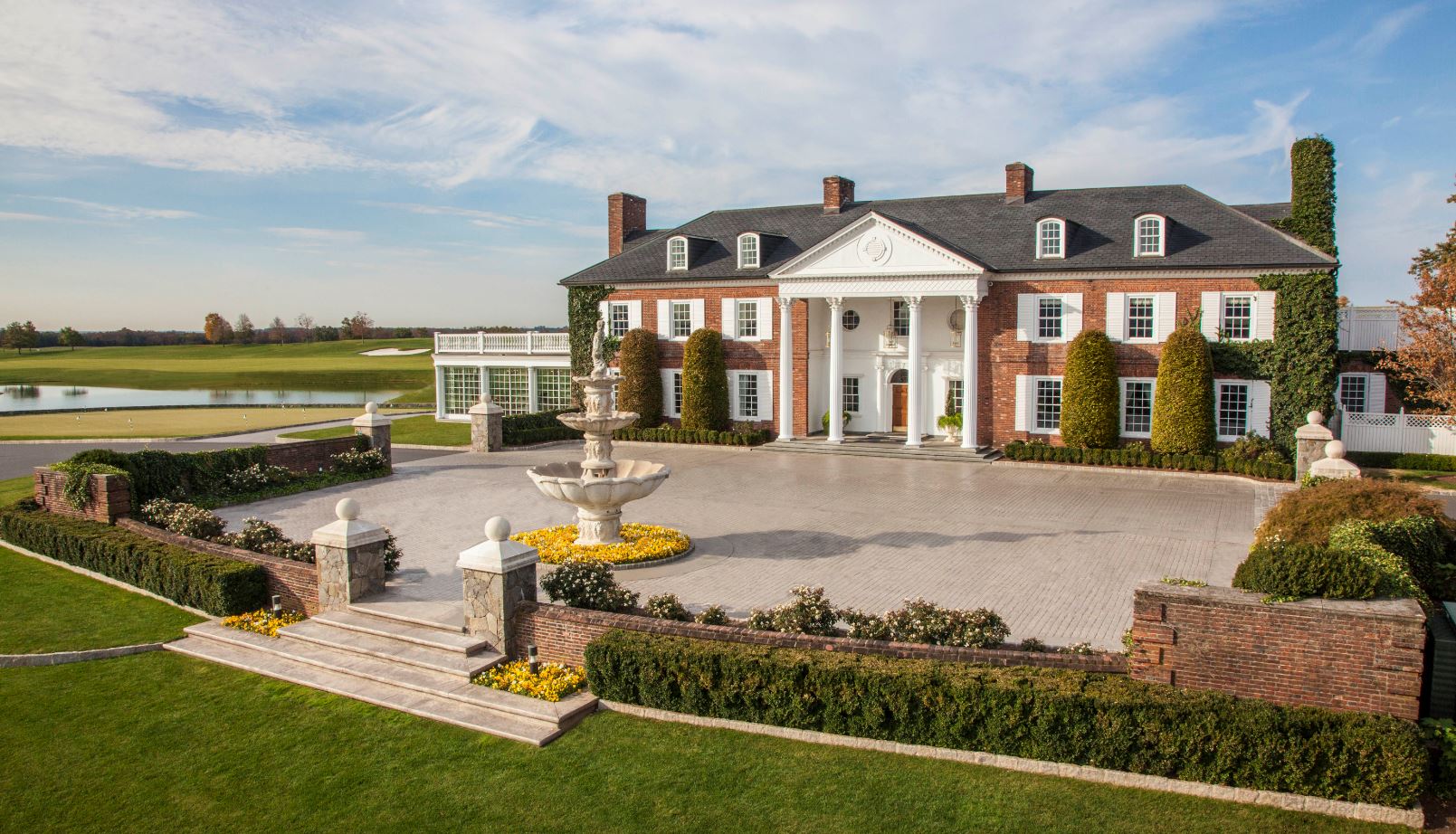 Trump National Golf Club, Bedminster
The property boasts world-class amenities at every turn. From the 1939 Georgian Revival Clubhouse, which was once owned by automobile executive, John DeLorean, and now includes an exquisite ballroom, to the expansive pool complex, tennis center, indoor golf learning center and equestrian facility,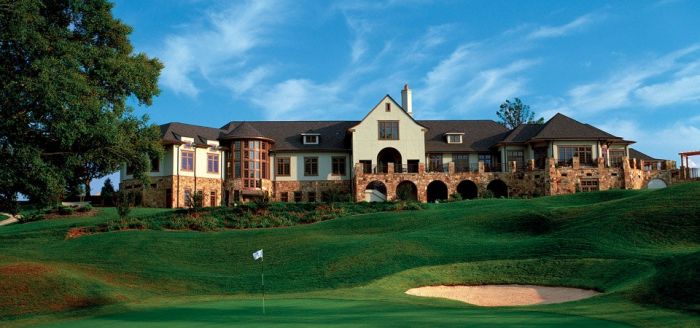 Photo Courtesy of Gettysvue Polo, Golf and Country Club
The Club at Gettysvue wouldn't look out of place in the English countryside, with its stone facade and bay windows. Sitting in the Great Smoky Mountains, the golf club's par 72, 6,540-yard championship layout was designed by Bland Pittman and is surrounded by manicured greens, picture-perfect rock formations, and plenty of streams and lakes for that perfect view.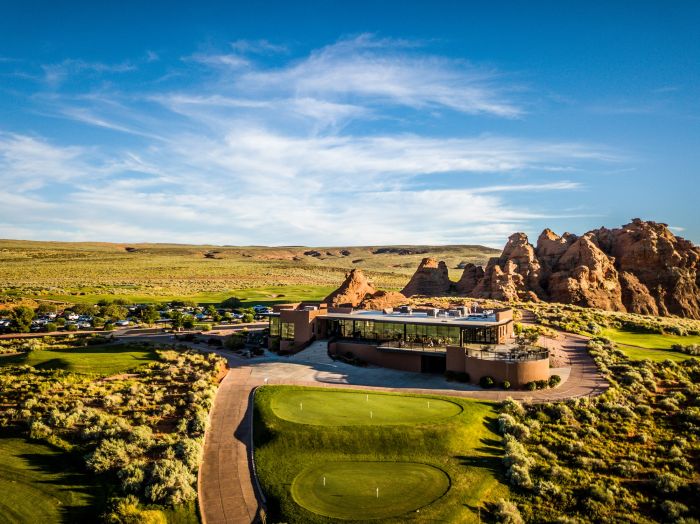 Photo Courtesy of Sand Hollow Resort
If you find yourself in Utah, you have to stop by the Sand Hollow Resort in Hurricane to take a peek at the new 7,000-square-foot clubhouse. Though the design is fairly modern, it still manages to blend in seamlessly with the beautiful landscape of red rocks. Plus, the floor-to-ceiling windows mean you get an unobstructed view of your surroundings while you take a breather between games.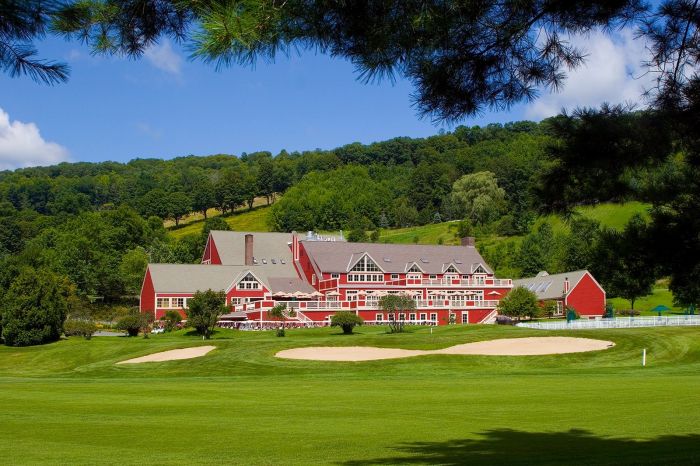 Photo Courtesy of The Quechee Club
This bright red colonial-style clubhouse with bright white trim might resemble a farmhouse from afar, but its bright, open spaces with exposed beams showcase a sophisticated space that is hard to miss among the lush green countryside of Quechee, Vermont.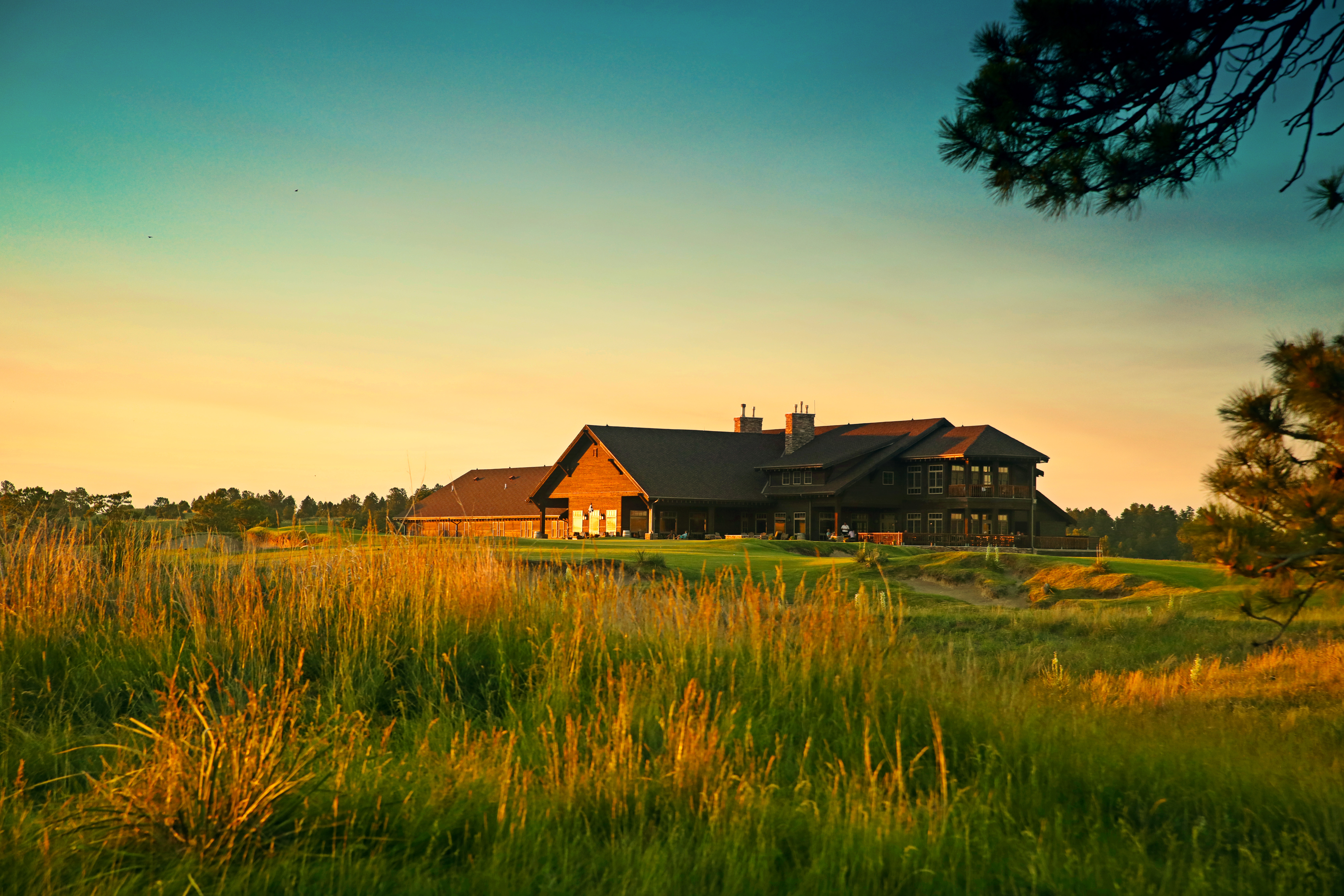 Photo Courtesy of The Prairie Club
Sitting on the rim of the Snake River canyon in Valentine, Nebraska, the Prairie Club's rustic facade and stone fireplaces makes it look like it belongs in an old Hollywood movie. If you're looking for remote relaxation, this is your winning ticket.