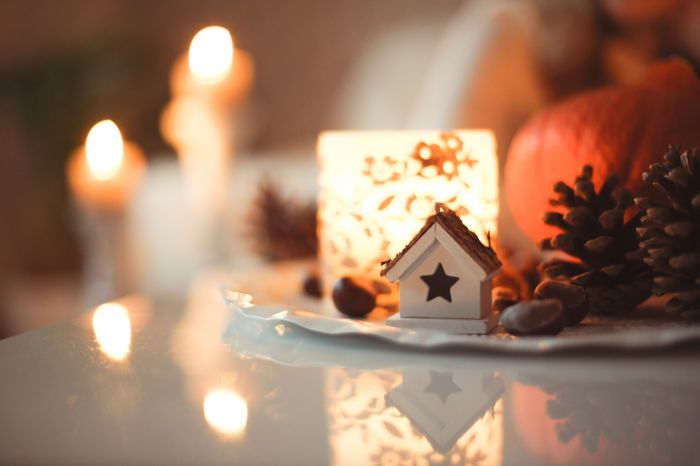 Photo by Sweta Meininger
It's that time of the year again, the time that fills us with hope and holiday cheer. While 2020 may not have been the easiest of years for most people as we've all had to change our perspective on life, how we connect with each other, and the importance for looking after one another. Gifts are always a great way of sending your love even if you have to stay socially distanced, which is why we've gathered a great selection for you.
Self Care has taken center stage this year with everyone realizing the importance of being at peace with yourself and with the world, no matter what pandemic comes your way.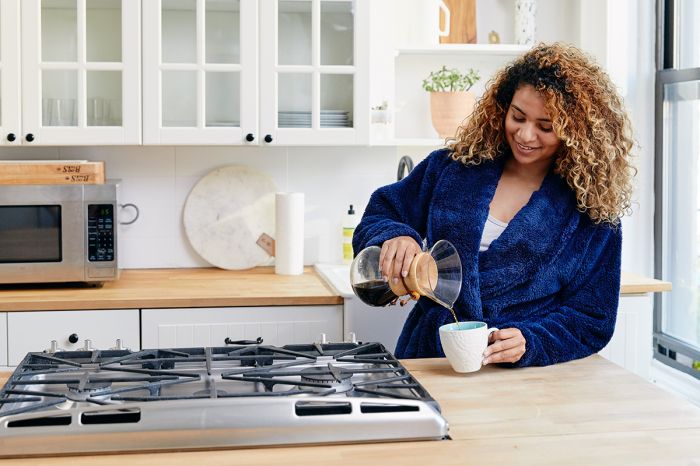 Photo by Gravity
You've heard of the weighted blanket, but now there's a more wearable version. Created in collaboration with Modernist, now the power of weight from the world-famous Gravity Blanket turns into a robe, a fashion staple that's synonymous with relaxation, the Modernist x Gravity Weighted Robe. The insert around the collar weighs 3lbs and it simulates the feeling of being held just like a pre-pandemic bear hug that's become so elusive now, thus increasing the levels of serotonin and melatonin, the hormones responsible for relaxation, and decreases cortisol, the hormone responsible for stress.
Photo by Dosha
While acupressure might be an ancient Ayurvedic treatment, you can experience it right in the comfort of your own home with the Dosha Mat. Acupressure works by massaging and stimulating key points on the body to promote deep relaxation and healing and the Dosha Mat benefits the body by relieving tension, soreness and pain in the back, head, neck, shoulders, hips, feet, and other parts of the body. Each of these mats feature more than 4,500 high-quality acupressure points in the beautiful shape of lotus flowers. These unique acupressure points are made of toxic-free surgical plastic and have been ergonomically engineered to have the greatest relaxation and healing effects.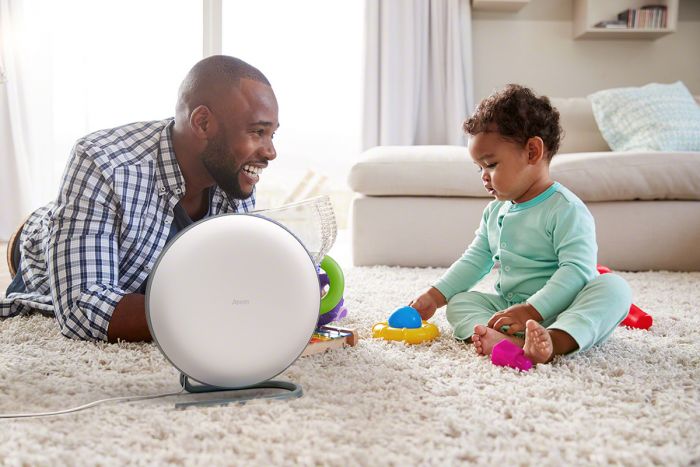 Photo by IQAir
Let's face it, by now everyone has been getting a little cabin fever from working from home or just generally spending more time indoors. The IQAir Atem is a sleek, compact and powerful, device that significantly improves the quality of air around you by eliminating even the ultrafine particles, which are the most dangerous ones as they can easily move through your lung tissue, into the bloodstream and further on into any organs in the body. IQAir technology removes 99.5% of all particles down to 0.003 microns. And what's great is that you can take it on the go and plug it in at your office or any other place where you are spending an extended time.
Photo by Celestial Silk
The stress from the day can easily show up on your face, which is why Celestial Silk brings forward a pillowcase meant to protect your face and your hair. Dermatologists, stylists and celebrities recommend silk pillowcases for hair and skin beauty and health as they are gentle on your pores, reduce breakage, and allow you to wake up in the morning rested and wrinkle free. Silk's long, natural and smooth fibers are tightly woven, decreasing your skin's loss of moisture. This means it is better tolerated by people with sensitive skin. While eczema or other skin conditions may be agitated after resting on cotton sheets, silk is naturally hypoallergenic, keeping your skin clear and free of irritation. Other fabrics like wool, synthetic fibers and even cotton contain stiff woven fibers that cause skin irritation and flare ups. Switching to silk keeps your skin both hydrated and smooth, without bunched up sheets adding to your need for lotion.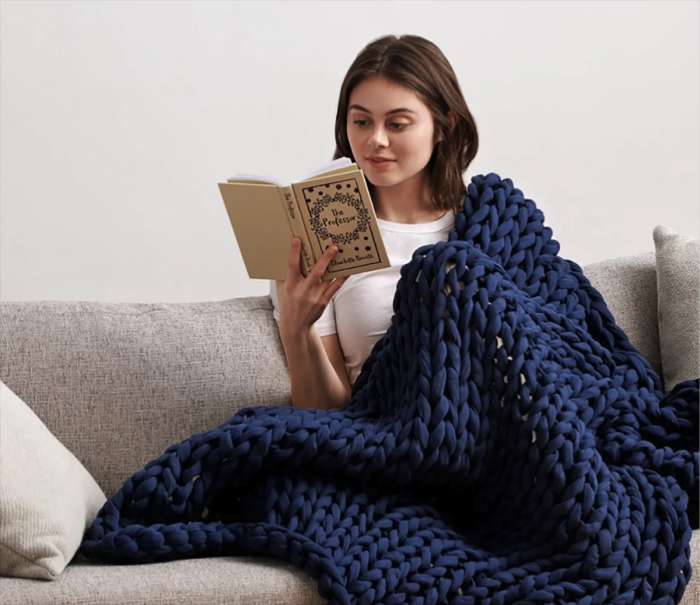 Photo by Bearably
Going hand in hand with your new weighted robe, comes a new weighted blanket, the Bearably Cotton Napper that is designed not only to soothe you, but also to add a touch of luxury and design to your home. Made out of the softest organic cotton and is naturally dyed to match your favorite fall produce. When an evenly dispersed weight is placed on the body, natural hormones are released that calm you down, help you feel relaxed and let you drift into dreamland. The blanket helps by increasing serotonin that makes you happy and content, melatonin that allows for deeper sleep, and reduces cortisol, the stress hormone. Naturally weighted with layer upon layer of organic cotton yarn, the Cotton Napper is a chunky-knit weighted blanket full of incredible, scientifically proven benefits, both for you and the planet.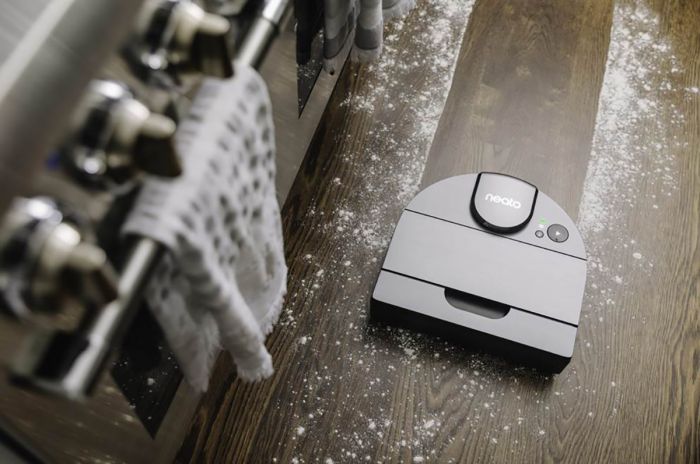 Photo by Neato
Your home may always have been your sanctuary, but even more now it's important to have a home that allows you to feel happy and content. But first and foremost, it's important to keep it clean and nothing can work better at that than the new Neato D10 Vacuum. This revolutionary robot vacuum is truly the ultimate cleaning machine as it can get into corners and edges for a more complete clean so you never have to follow after to take care of the little nooks and crannies. With a runtime of up to 150 minutes, True HEPA filter, three cleaning modes, self-charging and autonomous navigation, the Neato D10 combines the powerful performance you expect from a vacuum with the efficiency of a robot.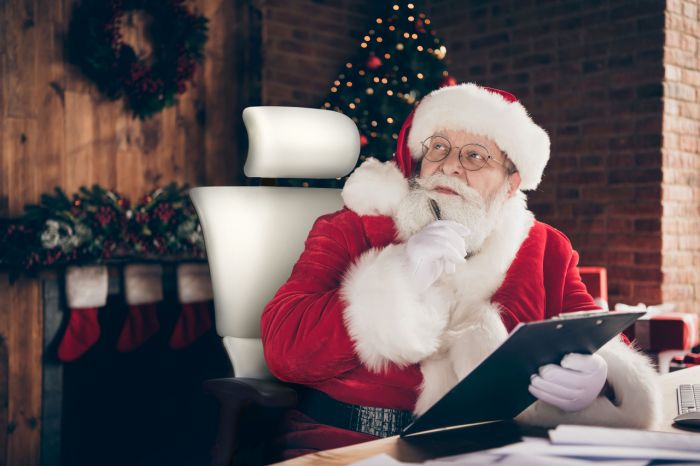 Photo by X-Chair
Whether you've settled into a real home office or you're still in a temporary setup in your guest bedroom, the X-Chair X-HTM Heat and Massage Chair turns your home office into a bit of a spa and relaxation area by allowing you to work while the chair works on your back. In addition to the heat and massage capabilities, the X-HMT boasts X-Chair's key ergonomic features, which not only differentiate X-Chair from the competition but provide vast, overall health benefits. These comfort and design elements include 10 ergonomic adjustments, the proprietary Dynamic Variable Lumbar (DVL) Support, SciFloat Infinite Recline and Flex Mesh technology. Each feature works simultaneously to create unprecedented adjustability, ensuring every user of X-Chair's X-HMT Heat and Massage Chair is able to enjoy an ergonomic seat customized to their specific needs.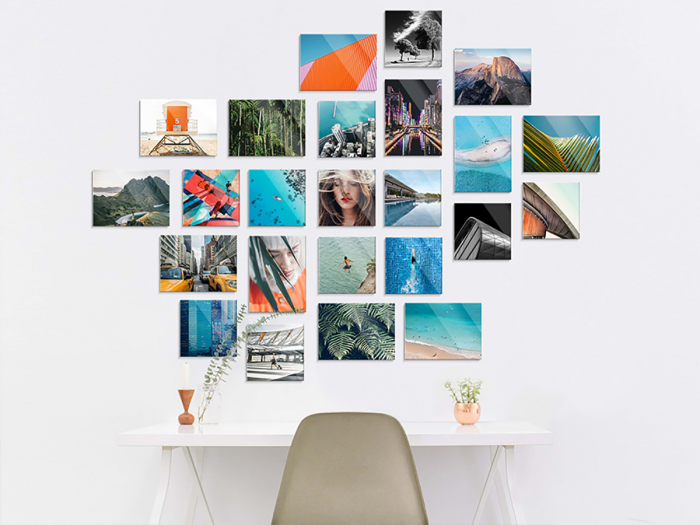 Photo by WhiteWall
If your walls are feeling empty and maybe you've taken to photographing your family or the outside world from a safe distance, WhiteWall can help you showcase your skills with beautiful metallic or canvas prints that will turn any white wall into a work of art. The photos come with a wall mount ready to be hung and beautify your home. Whether you choose an acrylic print, metal, canvas, or even fine art print, you are guaranteed to get a beautiful work of art for your home or your loved ones.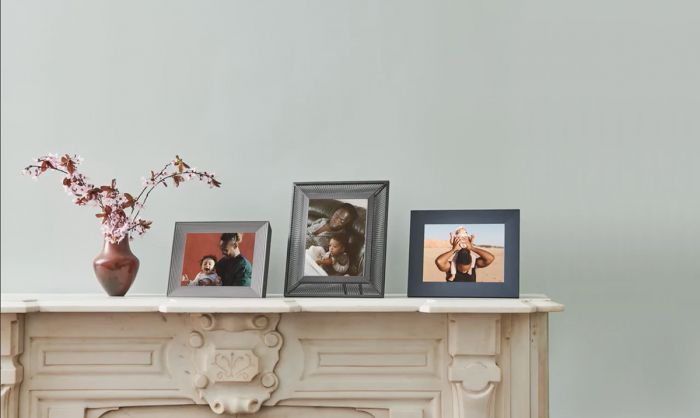 Photo by Aura Frames
Aura Frames might just very well be the perfect home gift for socially distanced friends and family. These digital photo frames allow you to share memories with loved ones in a beautifully crafted frame that simply makes every photo look good. Whether you want an edgy design for dad, a warm tone for mom, or maybe a more classic look for grandma and grandpa, Aura Frames has the perfect option for you. Plus it's easy to set up and allows you to send photos straight from your phone so you can surprise the grandparents with new photos of the kids every week.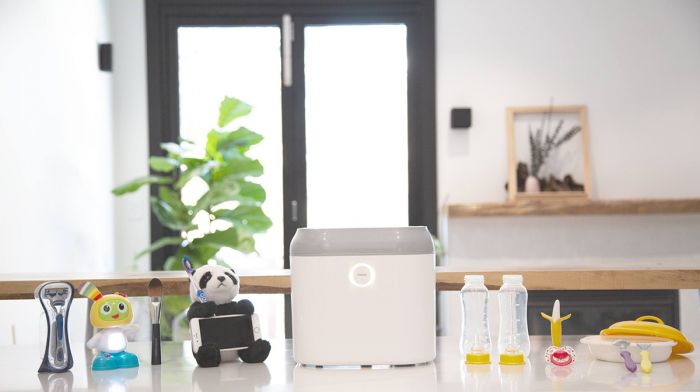 Coral UV
It seems like a good part of our lives right now revolves around keeping everything as clean as possible. From baby items to household items, the Coral UV 3-in-1 Sterilizer sterilizes and dries without the need for water and heat, killing 99.9% of germs in as little as 10 minutes. Coral UV can be used to sterilize cell phones, makeup kits, shavers, kitchenware, toothbrushes, and pretty much any household item you'd like to keep extra clean.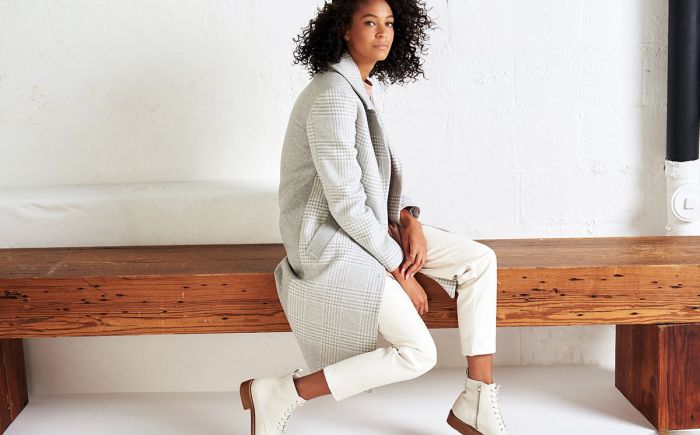 Photo by Bernardo Fashion
For her, get a gift that will make her feel warm and cozy whether she's dealing with the upcoming winter or lives in milder climates. Give her something for the journey ahead. Whether heading out for a city adventure or going out in the wilderness, Bernardo Fashion has the perfect outerwear made out of fully sustainable materials, yet stylish and confident. Ecoplume Green transforms post-consumer plastic bottles into 100% recycled insulation with superior features and benefits. There's 8.3 billion tons of plastic in the world, and Bernardo Fashion is working to change that, one sustainable stylish coat at a time.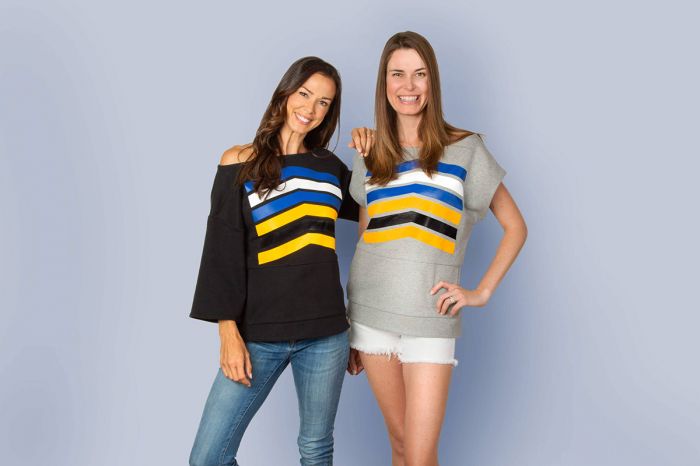 Photo by Sugar Shirts
Let's face it, working from home has also meant ditching bras and going for a more relaxed and comfortable, yet stylish look. And Sugar Shirts give you exactly that. The world's only clothing line designed exclusively to wear without a bra, without exposure and still look as lovely as if you were wearing shape wear underneath. Ingenious tailoring guarantees a beautiful silhouette regardless of your size and shape beneath.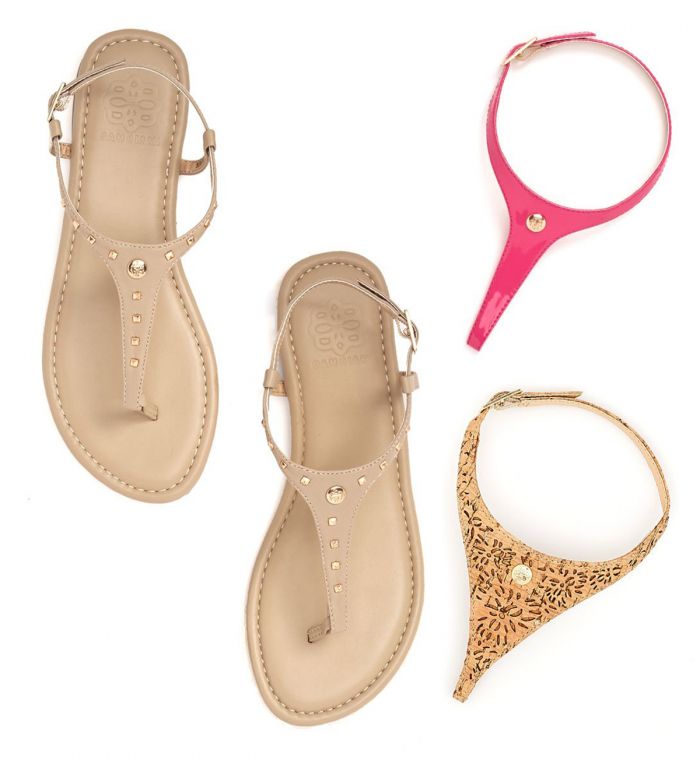 Photo by Cambiami
For the woman who just likes switching things up, Cambiami Sandals offers the perfect opportunity to change one pair of sandals into multiple options. Whether you're choosing a set or individual pieces, these sandals are guaranteed to match any outfit any day.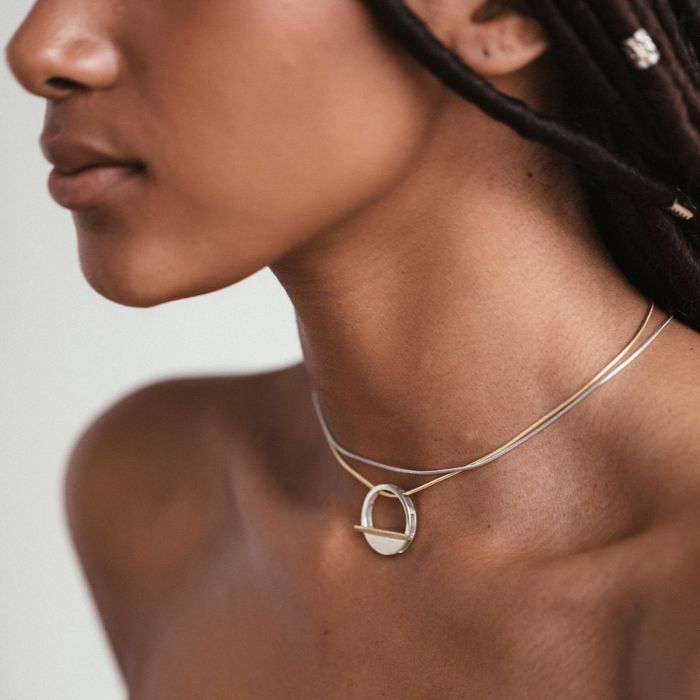 Photo by Always Coco
There's something magical about Always Coco The Mini Tao Pendant. This piece is a reminder of all the beauty found in simple style and a simple state of mind. Five percent of proceeds from the Always Coco Signature Collection will be donated to the National Alliance of Mental Illness to help further education on Mental Health. The pendant can be worn in three different ways, suggestively called The Horizon, The Sunrise, and The Eclipse to act as a reminder to set your eyes on the horizon even when the times are rocky, to start anew with each sunrise, and to be patient and know that sometimes amazing things take time.
For the man who loves browsing through a good coffee table book, we have a few options for every taste.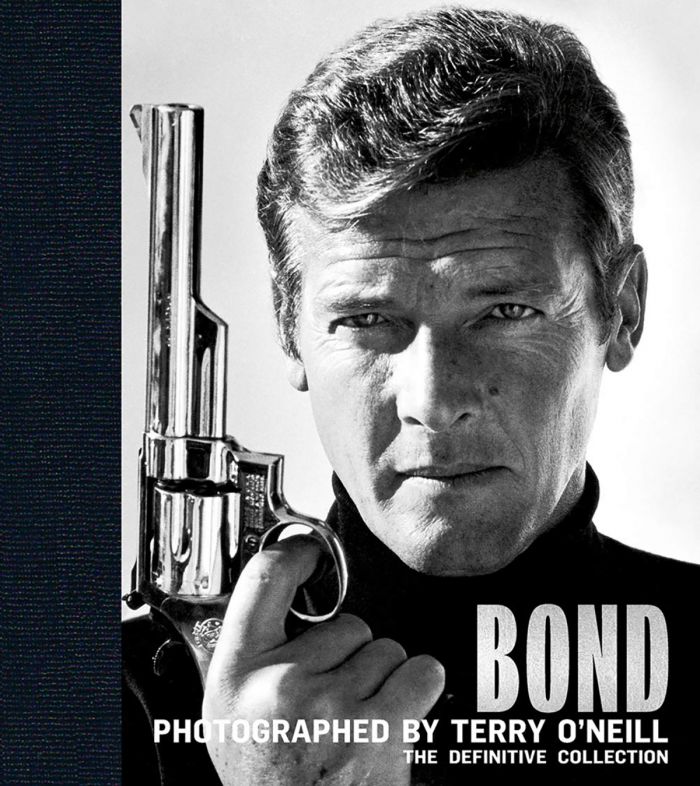 Bond: Photographed by Terry O'Neill: The Definitive Collection features a series of iconic portraits and contact sheets from Goldfinger, Diamonds are Forever, Live and Let Die, Golden Eye and the Bond spoof, Casino Royale• The new James Bond film, No Time to Die, releases world-wide in April 2020. It's the perfect gift for the Bond aficionado.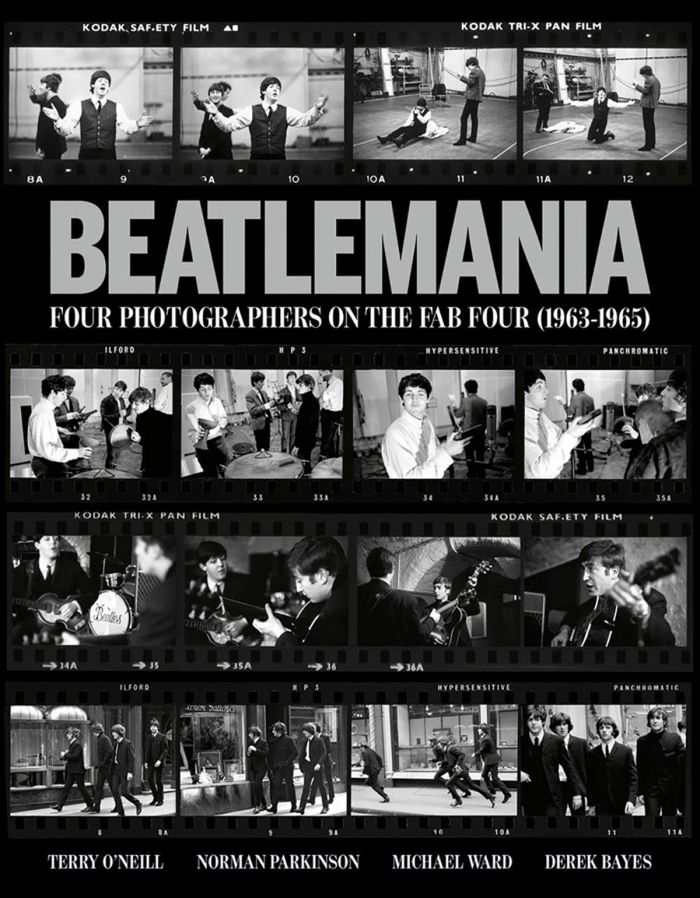 There are few bands out there as famous as The Beatles and Beatlemania captures their rise to fame perfectly. The book features the work of four photographers and provides a beautiful insight into the band's rise to fame. Ward captured the Fab Four when Beatlemania was still confined to their own home city - the band braved the icy Liverpool streets for a promotional shoot during the Big Freeze of '62-63. O'Neill crossed paths with The Beatles amid the buzz of the Swinging Sixties, resonating with the band in 1963 as a photographer of their generation. Parkinson delivered a deceptively relaxed shoot later that year when the band was recording their second album; while Bayes captured never-before-published candid shots of The Beatles filming Help! in 1965.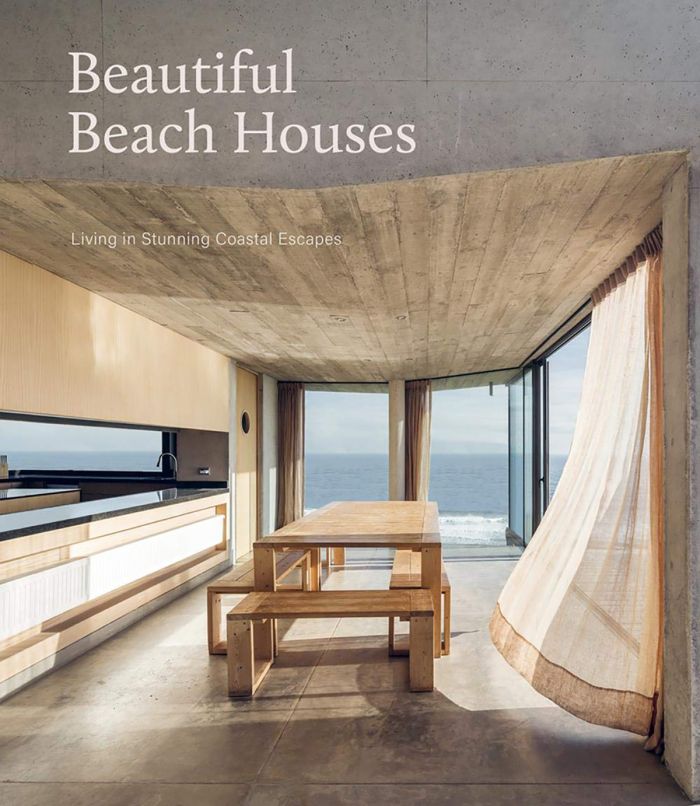 Whether you have travel on your mind or you've already started venturing out into the world, Beautiful Beach Houses is an inspiration for anyone who loves beautiful design and scenery. This guide showcases the best contemporary beach house designs from around the world, including stunning examples from Australia, New Zealand, Indonesia, South Africa, United States, Mexico, Chile, Costa Rica, Sweden, Croatia, Spain, Portugal, and Greece.
Archiphantasy is a beautiful rendition of the wonders of architecture. Alexander Wong presents a selection of incisive essays on contemporary architecture and design concepts, along with a wide range of magnificently photographed works, including dynamic retail spaces, glamorous and unique residential interiors, futuristic cinema design, office spaces of the future, and so much more. Each project highlights how Wong combines the best of what Asia-Pacific has to offer in superior design with an abstract aesthetic, yet high attention to detail.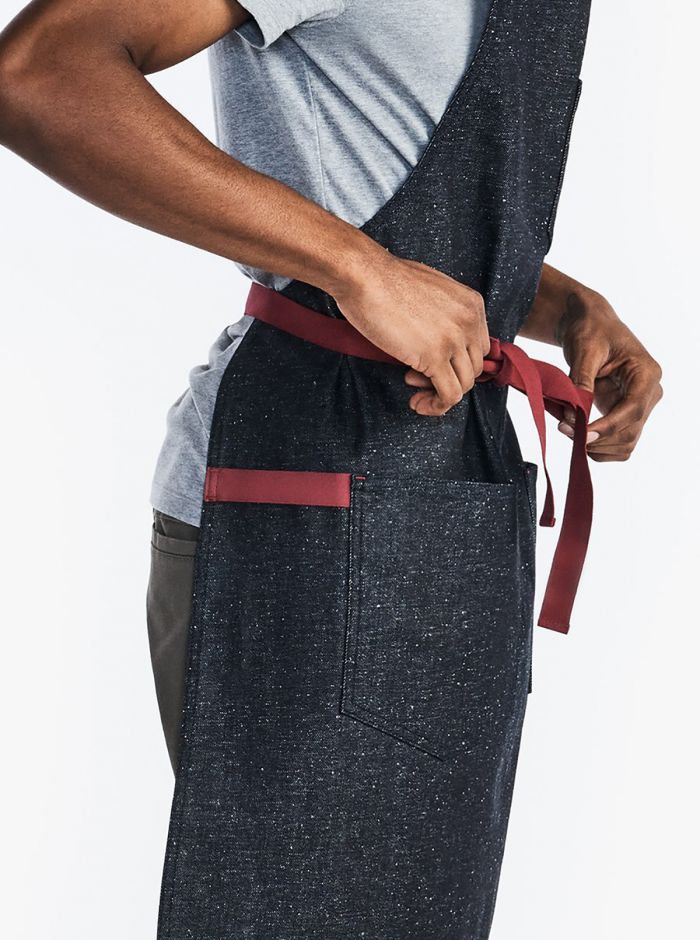 Photo by Hedley and Bennet
If cooking has been on your mind lately and you've turned into a master chef while working from home, then the Hedley and Bennet Blackberry Modern Apron is the perfect accessory to have you looking like a chef. Tested by Michelin Star chefs and fearless home cooks from all over the world, this apron will make you feel confident, while at the same time keeping your clean from any mishap that might happen with the red sauce.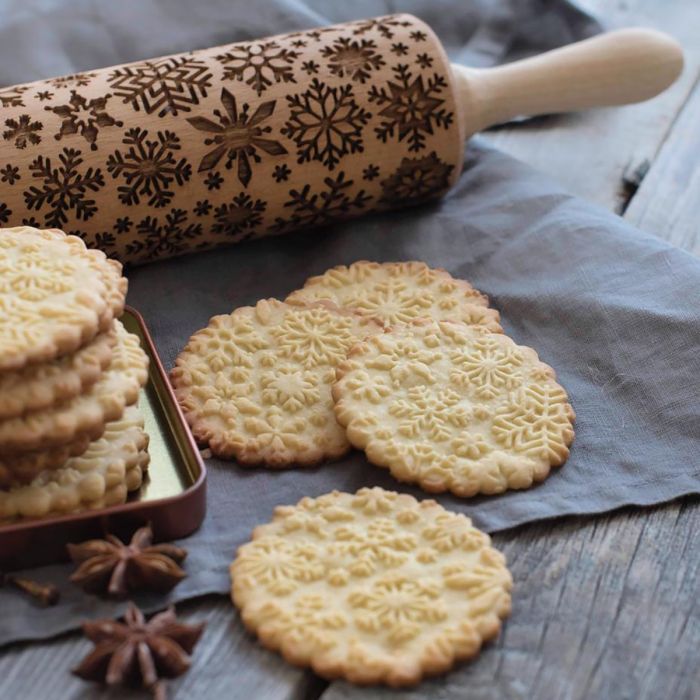 Photo by Embossed
And finally, get into the holiday spirit with this Embossed Rolling Pin that allows you to create not only the most delicious cookies but also the most esthetically pleasing ones. Whether you're choosing the snowflakes design, the reindeer, the fall leaves, or even the paw prints, you are guaranteed to make a splash at the holiday table with your cookies and pies.