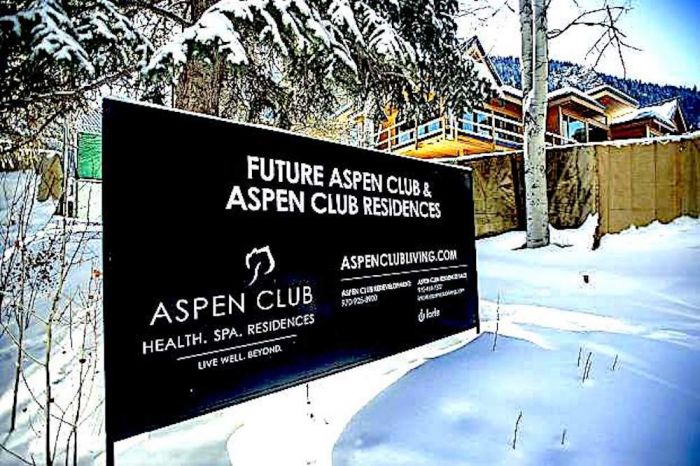 Aspen Club
The Meriwether Companies, a private real estate investment and development firm, has partnered with Revere Capital and Fireside Investments to acquire the Aspen Club, located at the base of Aspen Mountain in Aspen, Colorado. The five-acre mixed-use development site was previously operated as a fitness and tennis facility, frequented by locals, celebrities and sports stars, with history dating back to 1976. And it was such a colorful history!
The initial focus for the club was as a tennis center. A shortlist of tennis regulars included Billie Jean King, Martina Navratilova, Chris Evert, John McEnroe and Björn Borg. Fitness regulars included Jane Fonda, Arnold Schwarzenegger, Michael Jordan and Tom Brokaw.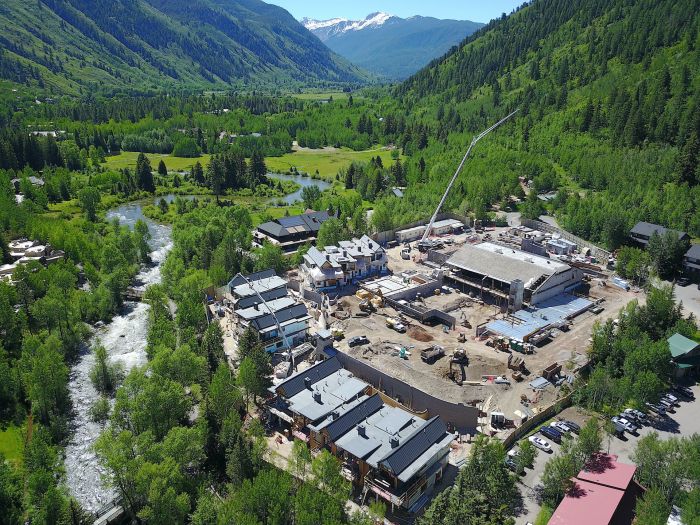 Aspen Club
The Aspen Club, however, went into foreclosure, but was purchased in January 2021 by Meriwether Companies. Garrett Simon, a partner in the firm said the company vision for the 5-acre property is a reinvigorated, evolved Aspen Club -- one that balances the multiplicity of wellness concepts— traditional Eastern medicine, spa industry tech advances, and new culinary concepts—all under one roof.
While hoping to be accessible to both the year-round locals, second homeowners and tourists, Simon emphasized that the evolved iteration of the Aspen Club will maintain the sophisticated expectation of the elegant Aspen experience.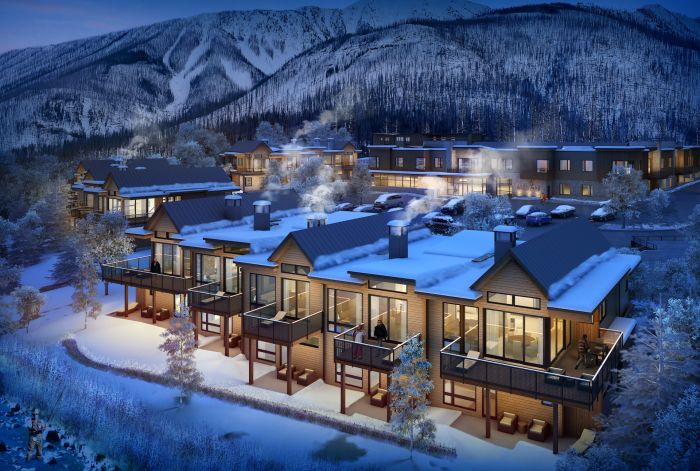 Aspen Club - Rendering, Exterior Residences.
Already set in a prime location -- along the Roaring Fork River with views toward the valley and Aspen Mountain, the site is also a short walking distance to downtown Aspen. Upon completion in Fall, 2023, the resort will include 20 three- and four-bedroom serviced residences, with lock off options should there be just one or two guests instead of multi-family or groups.
"We are starting the wellness and fitness planning processes this month," added Garrett Simon, "We believe that especially post-Covid, our wellness opportunity and Aspen Club's exceptional location will be a great canvas for our ideas, as well as a substantial option for new guests. We want Aspen Club to become a major wellness/health destination, one where new guests as well as the already exceptional population of Aspen, will enjoy.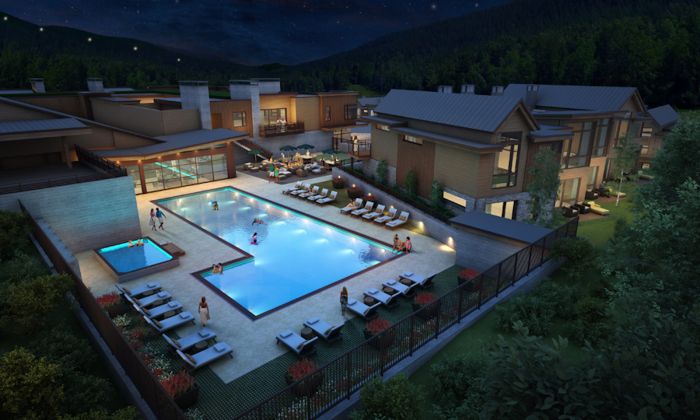 Aspen Club - Pool rendering
"At present," Simon continued, " Aspen Club has a 65,000-foot club facility. With that space, we will have exceptional dimensionality as regards wellness and health programs. We will also have a culinary dimension as well."
Meriwether Companies has extensive experience across mountain destinations, private club offerings and groundbreaking sports and wellness resorts. The company is actively planning Coral Mountain in La Quinta, California and has recently completed Transfer Telluride in Telluride, Colorado and The Shores in Breckenridge, Colorado.
Meriwether's hospitality assets include Griffin Club (Private Club: Los Angeles), The Hideaway and The Getaway (Boutique Hotels: Carmel-by-the-Sea, California), Melvyn's & Ingleside Inn (Boutique Hotel / Restaurant: Palm Springs, California), and Parlor (Food Halls: Kansas City, Oklahoma City). Previous work completed by Meriwether Companies include projects in Park City, Utah; Big Sky, Montana; and Eagle, Colorado.