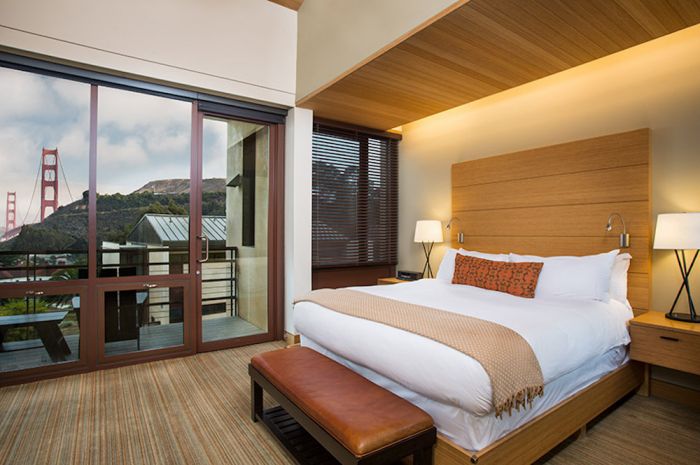 Cavallo Point, Sausalito
If Cavallo Point's cooling fog and Eucalyptus-scented Bay breezes don't manage to lull guests to sleep, the Sausalito resort offers an option that is sure to soothe. Four of its rooms feature The Restorative Bed™ by Bryte, purposefully built to actively improve restorative sleep.
Bryte, founded in 2016 by Silicon Valley veterans John Tompane, Ely Tsern, and Jonathan Farringdon, uses AI-powered technology to help Cavallo Point guests fall asleep faster, sleep longer and more soundly, and wake naturally feeling refreshed and restored. Developed with leading sleep scientists, including Dr. Matthew Walker, bestselling author of Why We Sleep and founder of the Center for Human Sleep Science at UC Berkeley, The Restorative Bed by Bryte features an embedded sensory network that detects biometrics such as heart rate and breathing patterns to identify when a sleeper enters the first stage of sleep, triggering cooling features to lower the body's core temperature and gently lull sleepers into the critical stages of deep sleep.
With The Restorative Bed, guests can expect to fall asleep faster starting the first night. 100 computer-controlled air cushions within the bed alleviate pressure points by continually recalibrating the body support needs, encouraging longer and more restorative sleep. The technology further leads sleepers naturally out of sleep with warming temperatures and lighting that mimics the glow of sunrise, while also offering the option of movement to gently nudge and softly awaken sleepers at just the right time. Over subsequent nights, the bed continues to fine tune settings such as temperature and firmness to each individual, leading to significant gains in all measures of restorative sleep, including body-restorative deep sleep and mind-restorative REM sleep. Travelers can also create a portable profile that saves their preferences and continues this optimization journey over future stays at any hotel with a Restorative Bed.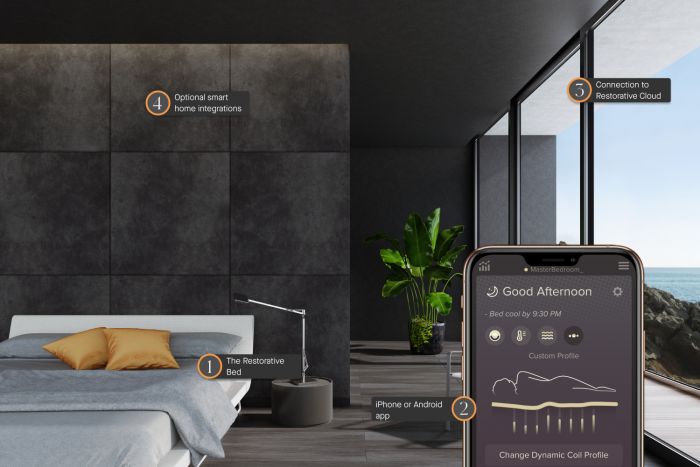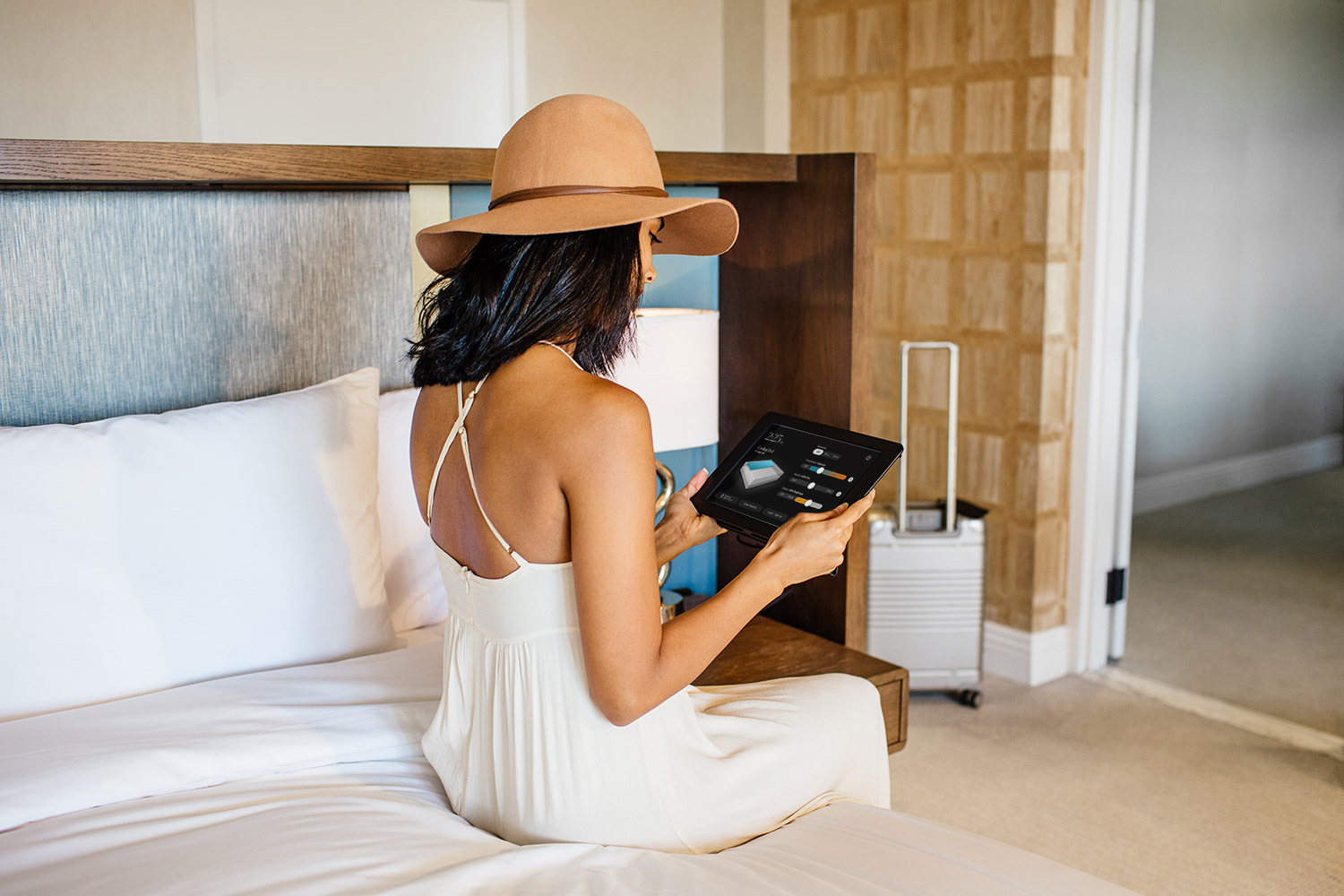 "The strong reception from our hotel partners confirms our vision: a personalized, restorative sleep experience will inevitably become the new industry standard for luxury hotels and wellness resorts," said Francisco Levine, a former hotelier who now leads Bryte's hospitality business. "Hotels strive to personalize the guest experience and provide a service level beyond expectations. This is exactly what The Restorative Bed by Bryte offers, by transforming the overlooked hotel bed into an in-room wellness experience, it elevates the whole guest experience and continues the relationship over many visits, as travelers can save their profile, login to any bed on a future visit to retrieve their preferences and effectively travel with their bed."
As consumers continue to prioritize health and well-being, Bryte provides an opportunity for these hotels to differentiate their wellness offerings by delivering more restorative sleep as the centerpiece of their in-room wellness portfolio. Cavallo Point's Restorative Sleep Experience with Bryte's Restorative Bed also includes soothing lavender-scented bath salts, a sleep inducing scented diffuser, eye masks, and organic Nighty Night tea by Traditional Medicinals.
'As the hotel industry emerges from the pandemic downturn and people seek wellness as part of travel, The Restorative Bed is a key differentiator of the luxury hotel guest experience.' said Ely Tsern, CEO of Bryte. 'Wellness hospitality is clearly moving beyond the spa and there is no better way to deliver wellness at scale than through every guest room. We are honored to partner with so many prestigious hotels as the centerpiece of their in-room wellness portfolio.'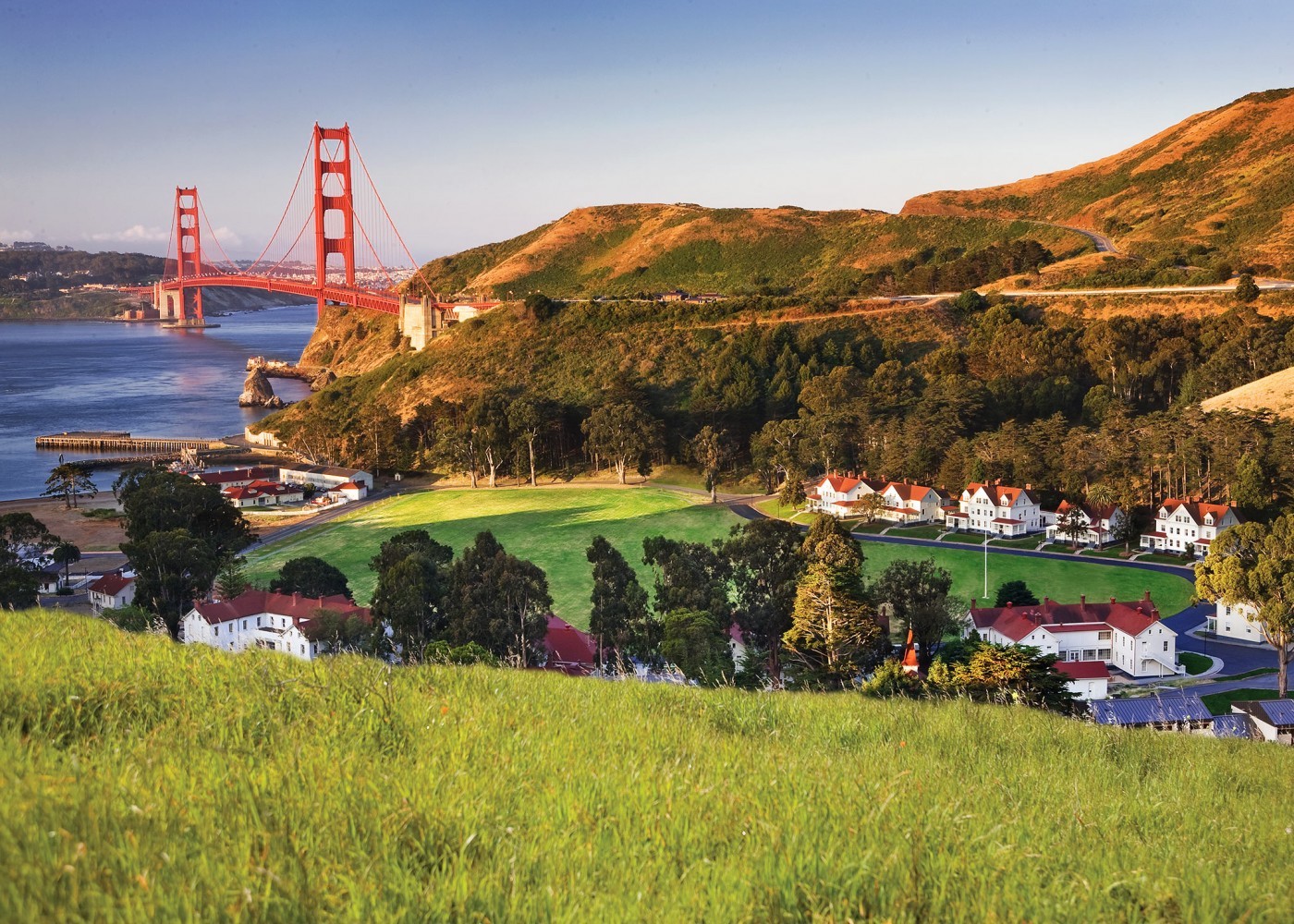 Cavallo Point. Photo courtesy of Cavallo Point
Nestled at the foot of the Golden Gate Bridge in Sausalito, Cavallo Point serves as a favorite spot for unparalleled panoramic views of the orange icon and of the city skyline. The resort honors its Fort Baker roots by utilizing its 24 Colonial Revival buildings, each of which was built between 1901 and 1915. Even then, developers knew the value of a great vista and positioned all construction to take advantage of the breathtaking San Francisco Bay scenery. These buildings now house the Lodge's two restaurants, administrative offices, and meeting rooms. Former officer's quarters serve as the resort's historic rooms and suites, each featuring expansive foyers, fireplaces, and front porches. The sleek contemporary rooms and suites, each featuring large picture windows that further emphasize the stunning views, are sustainably designed; construction of these quarters helped the resort to earn a LEED (Leadership in Energy & Environmental Design) gold certification.
The Restorative Bed by Bryte can also be sampled at other leading hotels throughout the US, including Fairmont Scottsdale Princess, Carillon Miami Wellness Resort, The London West Hollywood, Park Terrace Hotel on Bryant Park, and Rancho Valencia Resort & Spa, with others added soon.
Bryte's turn-key hardware, software and services platform is available for licensing to select mattress manufacturing partners. The Restorative Bed by Bryte is also available to consumers through Bryte.com.
Photos courtesy of Bryte unless otherwise noted