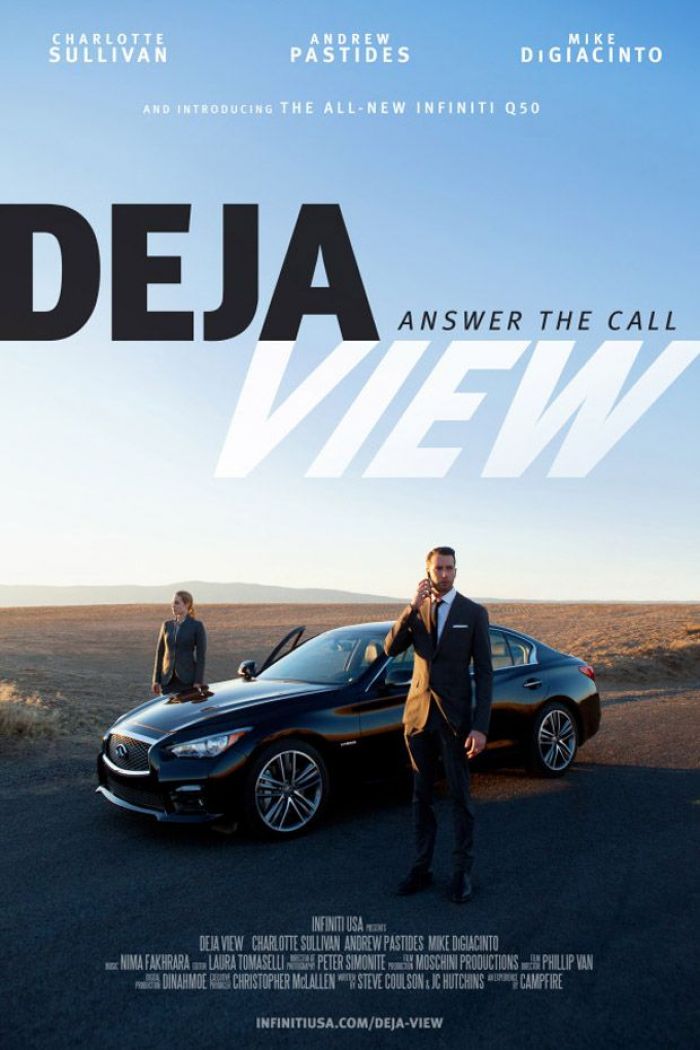 Photo Courtesy of Infiniti
Infiniti has taken advertising to the next level by unveiling their newest interactive campaign, called Infiniti Deja View, earlier today. The video is advertising the 2014 Infiniti Q50, but that's not the cool part. The real cool part is the fact that the three-part video is responsive to your voice. The New York Times reports that by using voice integration technology, viewers interact with the characters on their computer monitor through a series of phone calls — the plot line changing with each viewer.
Produced by NY agency Campfire, the experience begins by asking the viewer to call a number on the screen and enter a five-digit code. The story begins with a man and woman (Andrew Pastides and Charlotte Sullivan) driving in a Q50 hybrid together, not knowing who they are or how they got there. The characters call a number they find in their phone, which is yours, and through your responses to their questions, the course of their adventure changes. You can either go along with the story, or try your hardest to break the plot and spur a drastic change — I vote for the latter. Campfire has revealed that they shot thousands of different alternatives for the video, so there's no telling where you can take it.